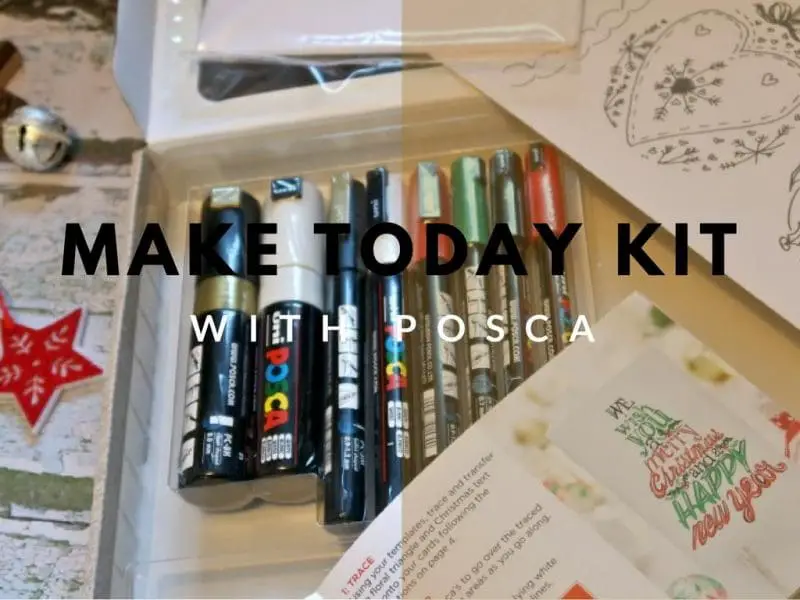 I often craft with the children, but the truth is I often enjoy the crafting more than the kids!  So I was pleased to be sent the Posca Make Today Kit to do a little Christmas crafting of my own.
Make Today Kit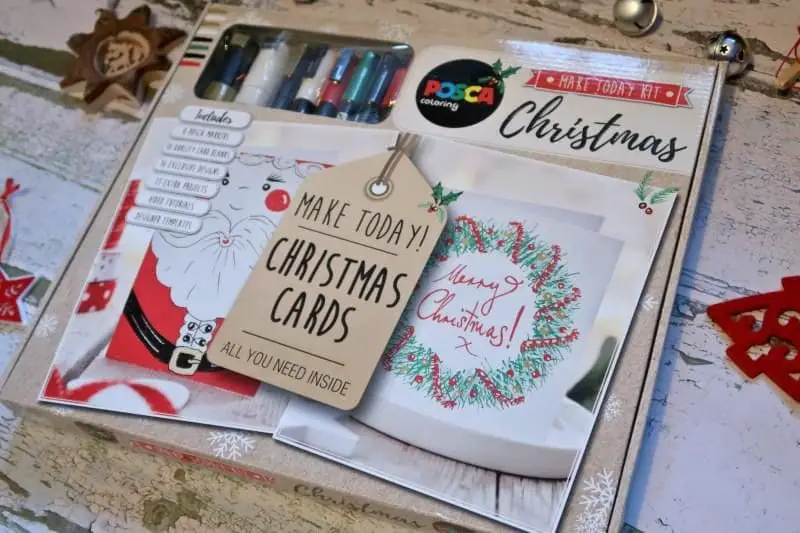 The Make Today Kit is a box filled with paint pens in Christmas colours, blank cards, instruction booklet and designs.  You can use the kit to create lots of fab Christmas cards for your friends and family or try the other ideas in the book and perhaps create candles or wooden spoon decorations like I did!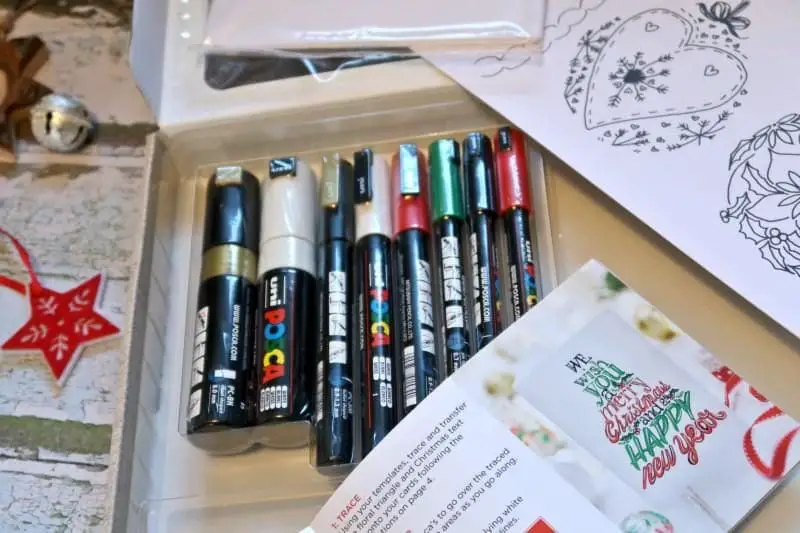 My first project was to create a fancy looking card.  Using the designs in the box I traced a bauble shaped 'Happy Christmas' wording onto the card and then started filling the letters in with colour from the Posca paint pens.  To get the pens working they need to be shaken or pressed against paper a few times.  Once the paint is in the pen tip then they are very quick at filling in the design.
Once the red was filled in I decorated with gold, white and black highlights.  It was incredibly simple and I love the results.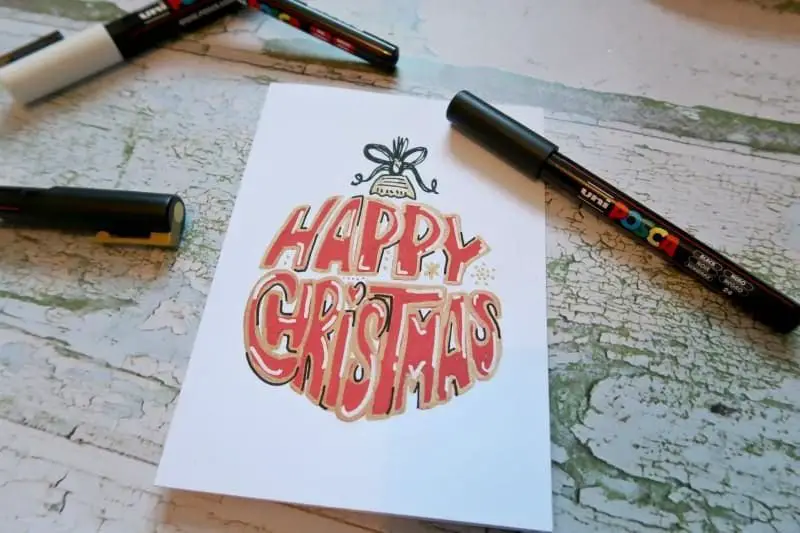 After the success of my card decorating skills I thought that I would attempt painting one of our many wooden spoons.  Posca paint pens are very versatile and can be used on a large number of surfaces, including wood.  So I was excited to see how it looked.
I started with the red and then added in the white beard and all the little details.  It only took 10 minutes for me to colour in the mini Santa spoon.  Once the paint was dry I sprayed it with a clear gloss and the boys placed it in our Christmas tree.
What would you create with your own Make It Today Kit?  My next project involves some Christmas present making!
* This is a sponsored post in collaboration with Posca, however all opinions are my own.