I have been meaning to write this up all week, but we have been busy unpacking and visiting various places since we got home from the Tiree and Coll.
Last weekend was the RSPB's Big Wild Sleepout, which was great timing as we were already camping out.  We took part in some great activities described on the RSPB website.
Big Wild Sleepout
As we had a whole week camping out under the stars (and the rain and wind!) it was great for the boys to get used to nature.  Although we were definitely appreciative of the communal area at our Tiree campsite when it was pouring with rain!!
There are so many great outdoor activities that the RSPB suggest, so we made the most of our day and evening with cooking campfire food, bug hunting and although we had intended to stay up to look for nightlife and watch the stars it was too wet and windy.
You can check out all the suggested activities on the RSPB website and if you took part don't forget to mark it as complete to add to your Wild Challenge list.
Cooking On A Campfire
We had fun cooking some tasty food on the campfire.  Unfortunately the pictures here aren't from our trip (they were from earlier this year beside a Scottish loch) as our camera ran out of battery that afternoon and had to be charged up!  A terrible blogger I know and a good reason to buy a spare battery for next time!
My favourite campfire food is definitely bananas with chocolate and marshmallows.  They are really simple to make, you cut a slit in the banana, length ways, and insert several marshmallows and squares of chocolate.  Wrap up in tinfoil and cook on the fire until melted (around 10 minutes).
We have previously cooked eclairs on a campfire, which worked out well too.  Although they are very, very messy and we decided not to make them this year! Ha ha!
Bug Hunting
We have a variety of bug hunting devices and took them with us camping.  Our campsite on Tiree had a lot of bushes near our tent, which were perfect for a spot of bug hunting.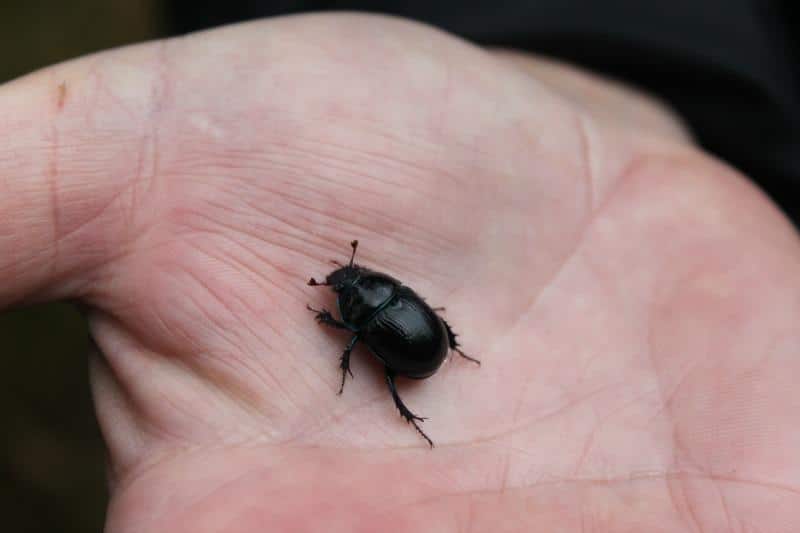 The boys found numerous insects hiding in the bushes, including moths, beetles and eldests favourite, the woodlouse.  I think he loves how easy it is to find them and they are easy to catch too!
Night Walk
As I mentioned before we didn't manage a night walk this time due to the rain and gale force winds, but last year we had great fun walking together in the dark on Mull.
Although I am a bat worker, I haven't taken either of the boys out to look for bats yet as whenever I plan to the weather isn't great.  I am hoping to get out on a better night soon as I know my 5 year old will love using the bat detector and spotting bats around our house.
Pic below is from a bat ringing session in a previous life, i.e. life before kids!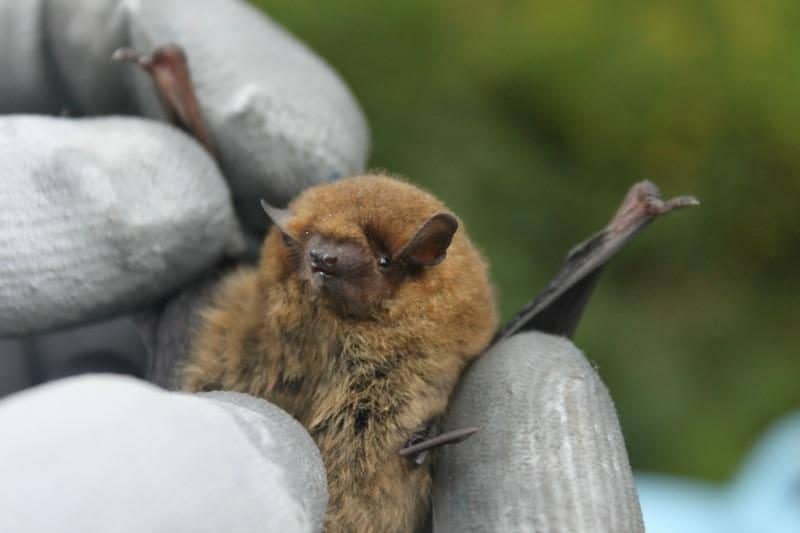 Star Gazing
Again, we couldn't see the stars due to the clouds of rain whilst we were participating in the Big Wild Sleepout.  But this is another activity we will be saving for another evening.
I have a star chart and I know that there is a good app that you can download to identify the constellations in the sky too.  There are several fairly obvious constellations, including Orion, the Great Bear and Cassiopeia.  I love looking at the stars so I can't wait to stay up with my eldest to stare at them some more.
Our Verdict
Big Wild Sleepout is a great event and I can see us doing it again next year, perhaps trying out one of the big get togethers at a participating RSPB reserve.  We loved getting to know nature whilst spending time in a tent under the stars, of course it's a shame the weather wasn't on our side, but what we managed was still fun!
Of course, if you didn't participate in the Big Wild Sleepout you can still join in with all the activities of the RSPB's Wild Challenge and earn certificates.  Head over here to find out how.