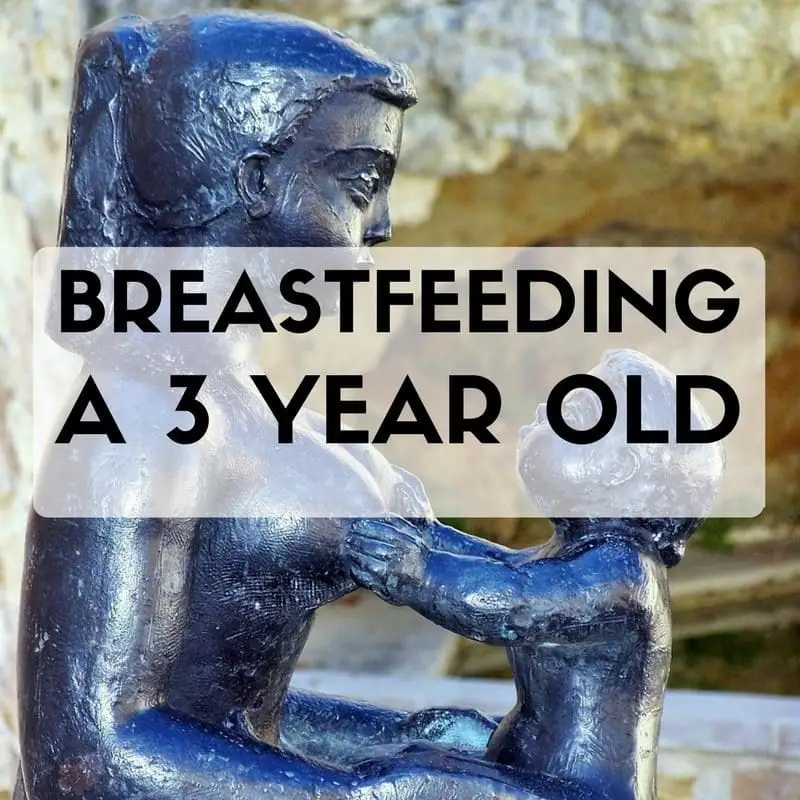 My youngest is now 3 years old, which sounds so much older than 2 years old.  At 2, a toddler,  you can imagine that they are still learning words and not as sure on their feet, but at 3 years old they are expected to know so much more and are considered a preschooler.
Milk, To Feel Me Better
At three years old his whole life is changing, this is when he learns how his social groups work, how to draw, how to do basic sums and start to recognise letters.  So he of course needs extra comfort to help him through all the difficulties in his life and in the words of my 3 year old, when he's finding life tough he needs 'milk, to feel me better'.
So yes, I am still breastfeeding my 3 year old and at the moment he is feeding a lot more than he did when he was 2 and a half, which I can only assume is because he needs a little extra comfort and support in the changes happening in both his brain and world.  I work on a 'don't offer, don't refuse' basis of breastfeeding at this age, which generally works well for us.
Don't get me wrong, sometimes it can get annoying, normally when I just want to sit down for a rest, but know that if I do he's going to ask for milk.  Instead I try to walk around and keep myself busy so I don't get pinned to the sofa!
There is also the night feeding, which has currently become more frequent throughout the night, again something to do with his development at the moment.  But when you just want to turn over and that little leg is draped over yours as an early warning signal, letting him know that you are trying to escape…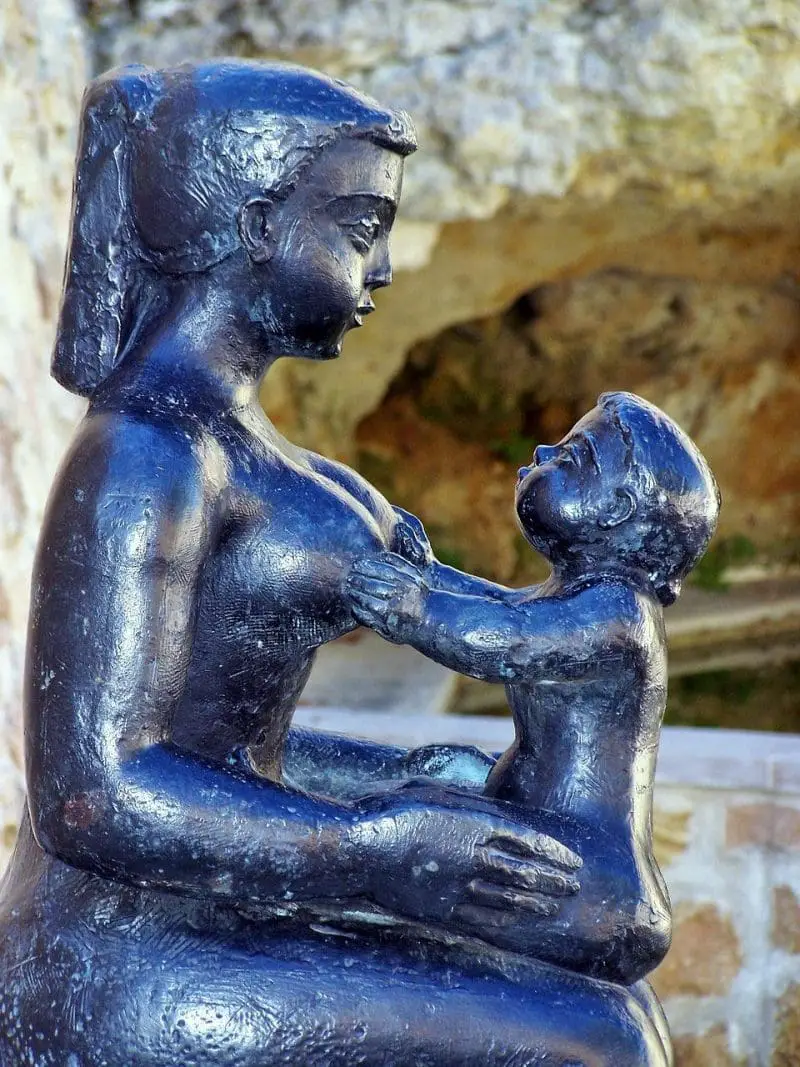 You're Making A Rod For Your Back…
Despite the above annoyances, I think breastfeeding definitely makes certain aspects of our lives a lot easier.  Getting him to sleep has never been an issue, I lie in bed (we co-sleep) and feed him, he unlatches when he's finished and rolls over to sleep. EASY.  On the plane back from Lapland he was VERY tired and fed to sleep on my lap, it made our plane journey a lot quieter and I could give my attention to his big brother instead.  Any new place where we stay overnight he doesn't need to worry as he always has his milk and his bedtime routine never changes, perfect!
Am I worried that he will be breastfeeding as a teenager? No.  A child who breastfeeds at 3 does not still feed as a teenager, the average weaning from the breast can be anywhere between 2.5 – 7 years old, whenever they are ready. At the older end of that scale it is more than likely that the child will only be having one feed when they go to sleep at night, which really doesn't bother me.  However, when he gets older I would love it if he would also be happy about going to sleep without me occasionally, so I can go and do some other things at bedtime, such as going away overnight to go to a blog conference, ha ha!
Nope, I'm not making a rod for my own back, or whatever similar phrase you want to throw at me.  I'm parenting my child and letting him decide when he's ready to stop breastfeeding.  When he's ready he'll let me know.
Doesn't It Hurt?
Do you think I would be breastfeeding my 3 year old if it hurt?! Of course not! He has teeth, but they appeared a very long time ago and aside a few bites when they first came through, he soon got used to his teeth and kept them well out the way when breastfeeding.  If you actually look at the mechanics of breastfeeding you will see that the tongue is in the way anyhow, so no I don't have to worry about it hurting.
Not That One, Mummy, The Other One
I personally find it quite amusing about how vocal our 3 year old is about which breast he wants and for how long. He lies down and points at the one he wants, then 20 seconds later sits up and says 'this one now' pointing at the other side.  Sometimes it's literally 20 seconds on one side before he goes back to the other, but there must be some reason for the difference, perhaps they are different flavours?!  I tried to ask him what the milk tastes of, but all he will tell me is that it's milk, his milk.
Sometimes when I'm lying in bed and don't feel like moving I try to trick the poor boy and give him the same breast again, but he knows!  Instead of latching he leans forward and says 'not that one mummy, the other one'.  Or when I am sure he is asleep and try to creep away a tiny voice whispers 'more milk mummy' and I sigh and lie down to feed again, blogging can wait.
But the times when he feeds awake are amongst the best, his little eyes stare up at mine and he sings little song like noises whilst feeding and hides his hands under my clothes for me to try and find and pretend to eat, it make him giggle every time and strengthens our bond as mother and son.  It's hard not to feel close to someone who still needs you so fiercely when he is sad, tired or just disappointed.  I know he won't breastfeed forever, so I will savour these moments for when it ends and know that I have given him the best start in life that I could.
J x