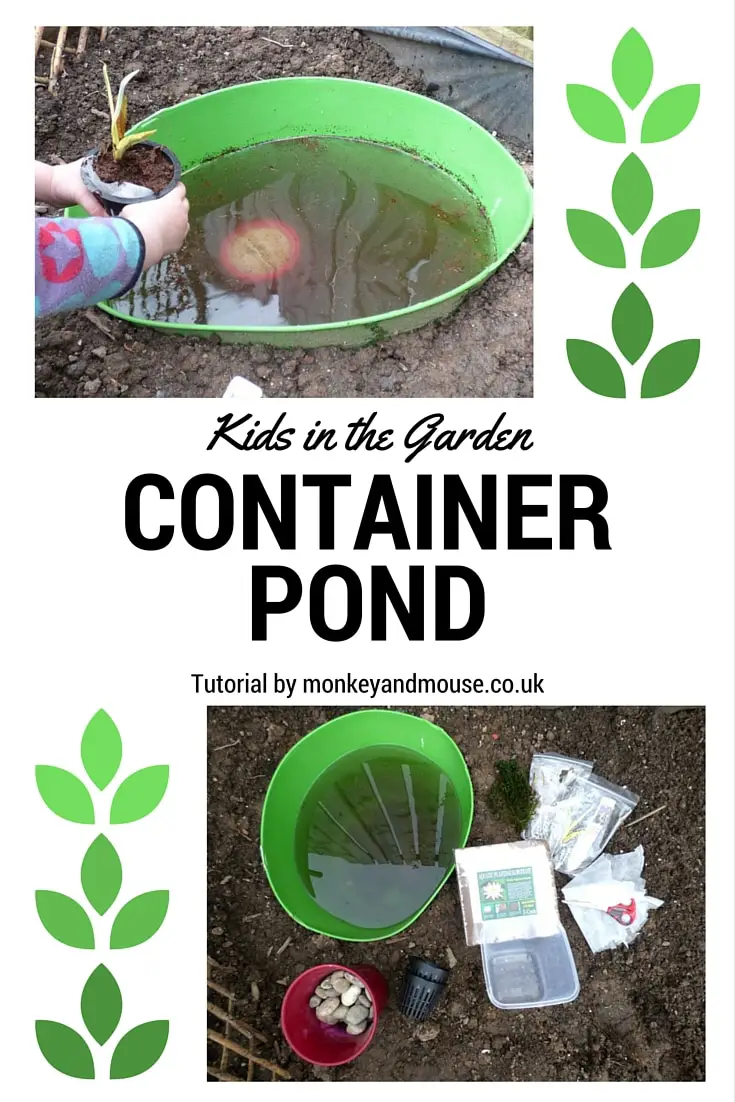 I love gardening and especially love to grow things that we can eat or use in some way.  Although there are some plants that I just have to grow because they are beautiful, sunflowers being a particular favourite of mine.  Both my boys love to help, they have planted a lot of our seeds and sets for our veg garden at home and at the allotment.
Unfortunately we have a bit of a slug problem in our garden and despite our best efforts, last year most of our seedlings were eaten.  We found some frog spawn in a puddle at the side of a local farm track in spring and decided to save some of the frogspawn (which would probably dry out) and introduce it into our garden.  To do this we needed to create our own pond.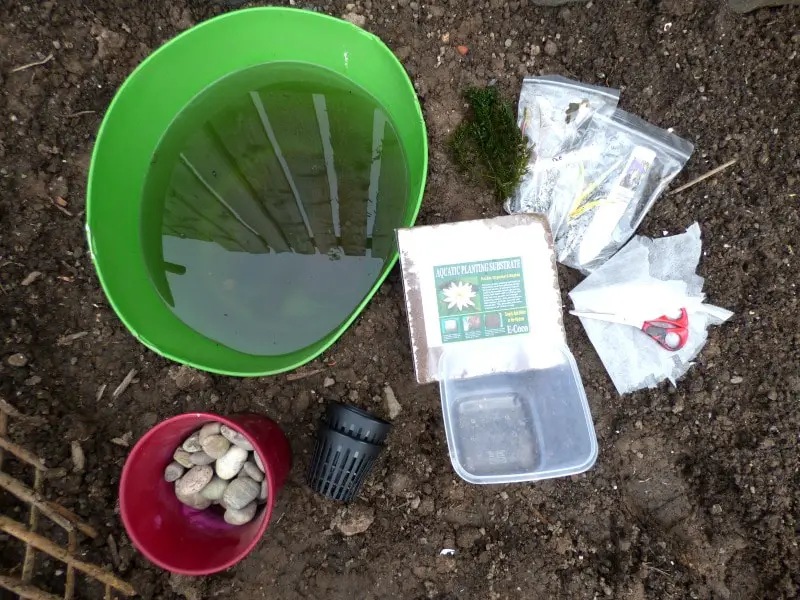 We gathered supplies; a plastic bucket with broken handle, rocks, bricks, aqueous soil, plastic pond planting pots and plants.  We chose three plants, which don't look much now as they are still small, but will grow throughout this year (we need to order some bigger pots for them!).  The Hornwort is an oxygenator, which is essential to ponds; an Iris, which is a marginal plant and will have beautiful blue/purple flowers; and a small lily, which will cover the surface with little lily pads and flowers, creating shade for the tadpoles.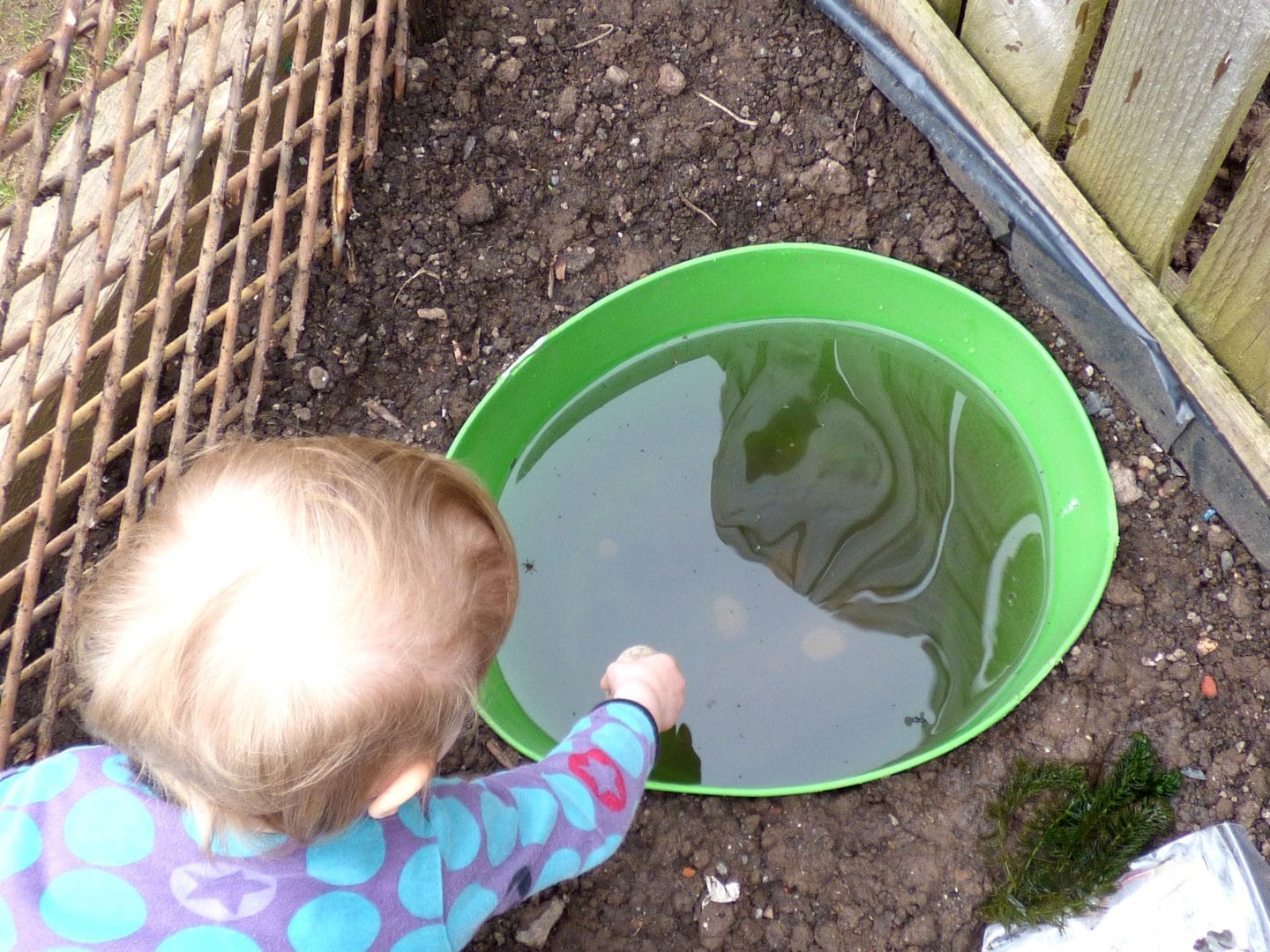 First we placed the stones at the bottom of the tub (which had already filled with rain water, as tap water is not good for tadpoles) and then a brick and pot for the plants to sit on.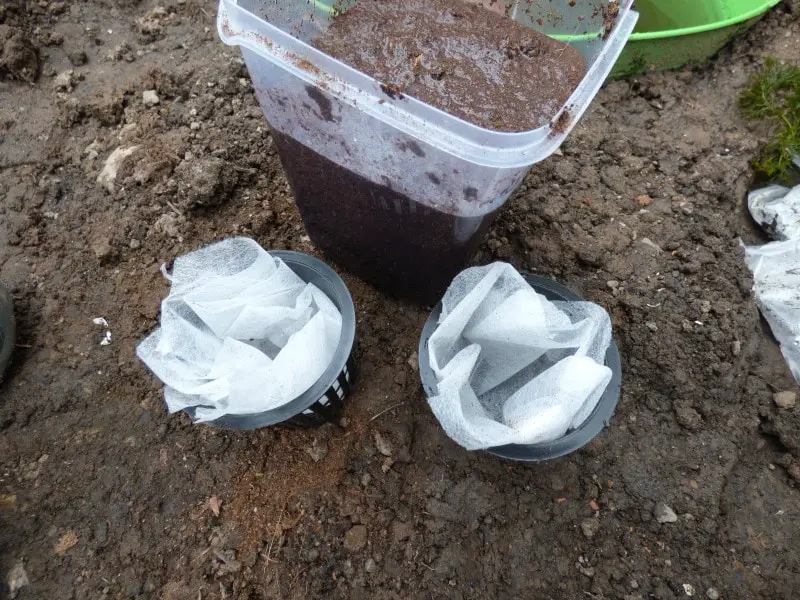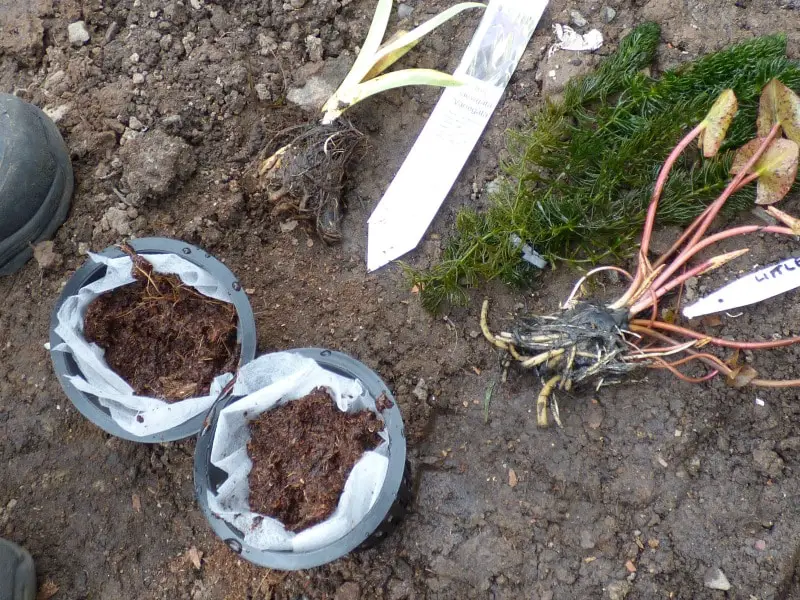 We filled the pots, lined with left over garden fleece, with the aqueous compost and planted the Iris and Lily in their pots, with stones on top to weigh them down in the water.  The Hornwort (weighted) can be dropped in as it doesn't need any soil.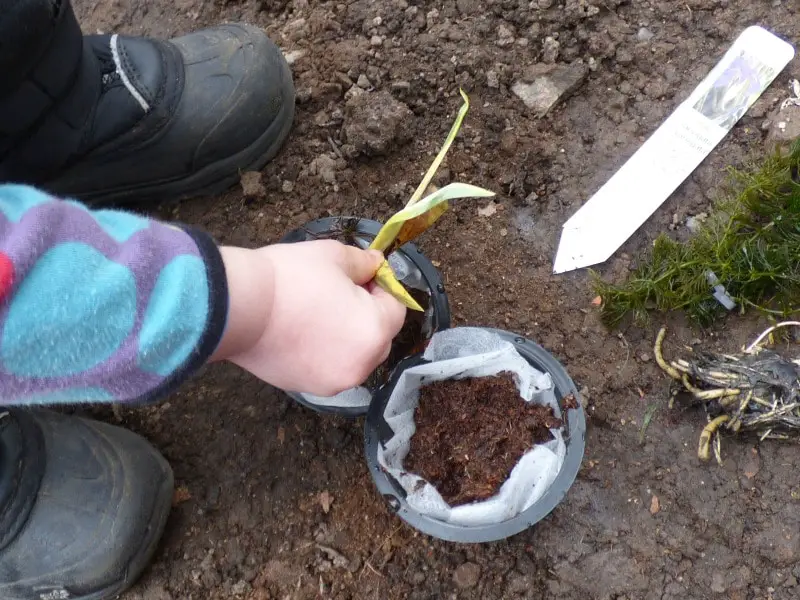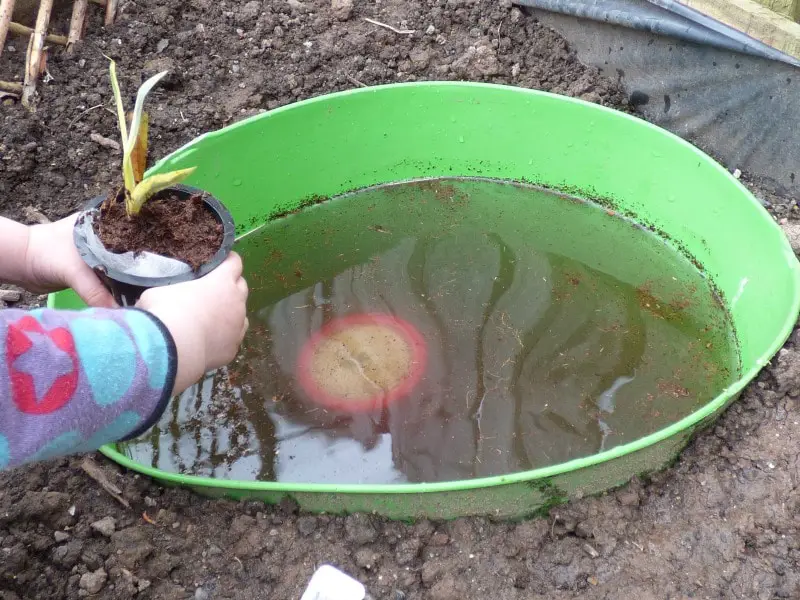 We then added our frogspawn, which appears to be doing well as I have spotted a few tadpoles in the pond.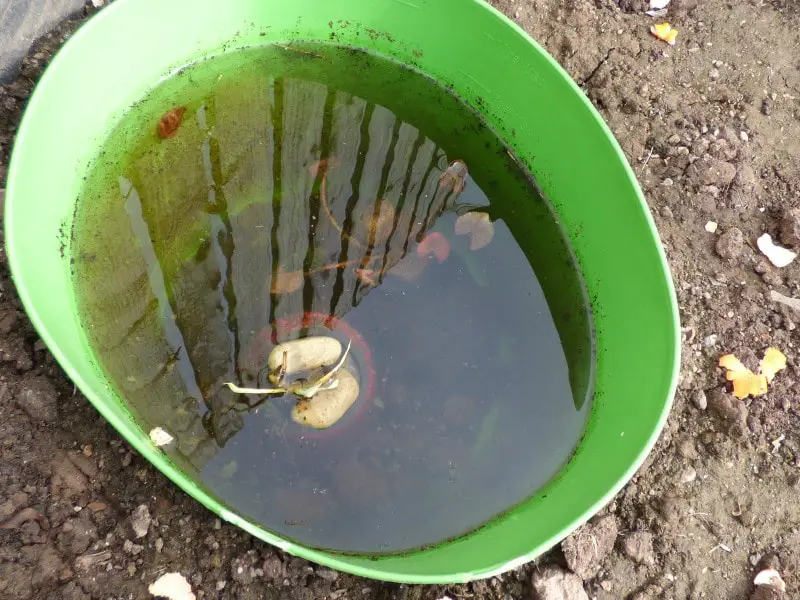 I know our pond looks pretty ugly right now, but when the plants grow it should look much better.  If you have more money you can buy larger plants and have your pond looking much more mature when newly planted.  I'll update this post when it eventually begins to look like an established pond.
I'm joining in with LarabeeUK's fantastic Kids in the Garden Blog Hop with 13 other bloggers.  There is also a linky if you would like to share your own Kids in the Garden blog post.  Just link up below, add the badge to your blog post and comment on this post and at least one other.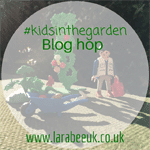 Check out for the other posts on social media with the hashtag #kidsinthegarden

J x