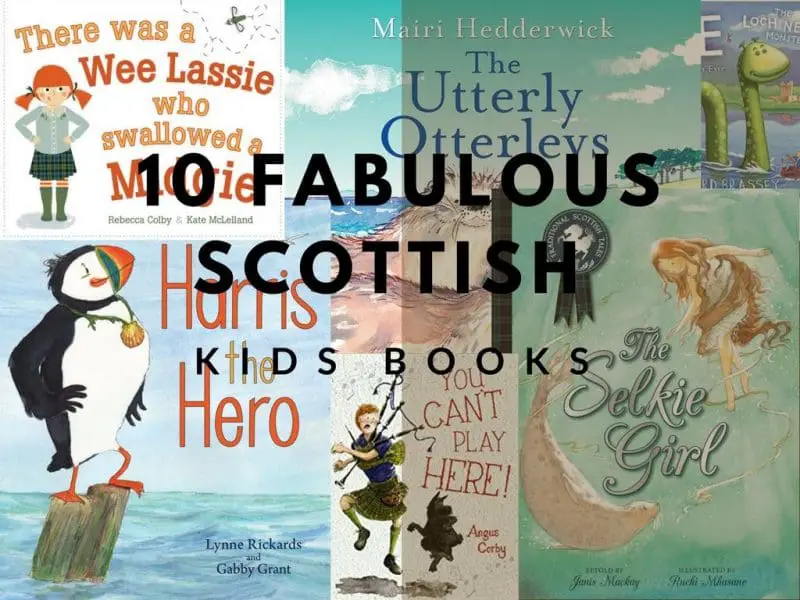 We love reading and it can be nice to find new books that the children can relate to and include places that seem familiar to them.  So we have put together a list of 10 of our favourite Scottish themed books, with plenty of midgies, animals and island tales.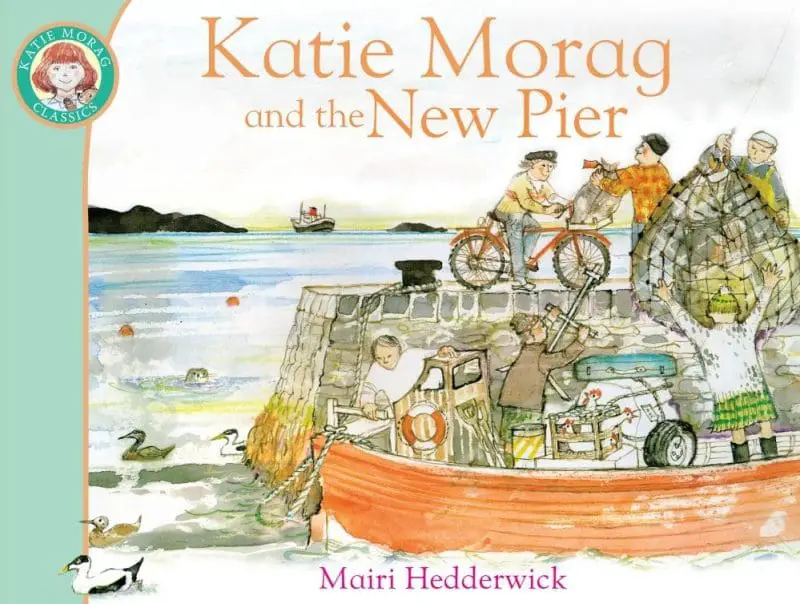 There's no way I could put together a list of Scottish books and not include Katie Morag.  I adored the Katie Morag books when I was a child and both the boys enjoy hearing her tales from the fictional island of Struay.  Although it's much more exciting to hear that the stories were based around the Isle of Coll which we visited (and loved!) last year.
The New Pier is about the changing of the island by creating a large new pier for the ferry to dock at and the changing of the 'old ways'.  An interesting look at how the islands have changed over time.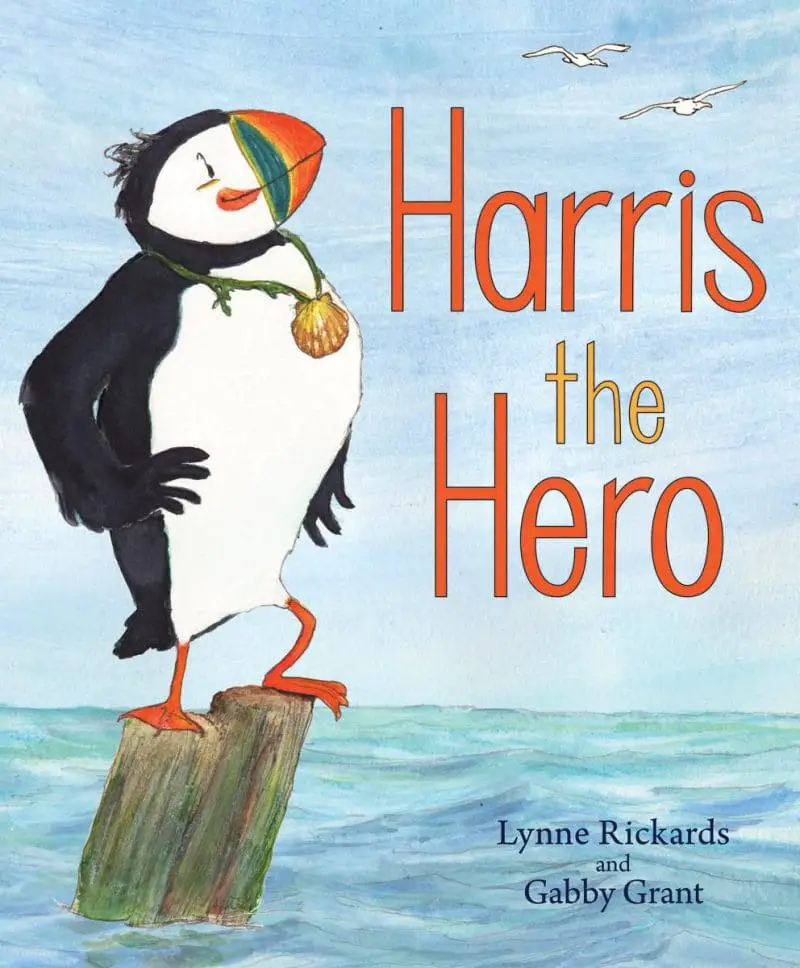 This is another series of books and we still need to buy the next in the series, Skye the Puffling.  Harris flies over various parts of Fife and helps to save a little seal who has been swept away from his island.  In doing so he meets Isla the Puffin and they find a home on the Isle of May.
The illustrations are beautiful and complement the writing perfectly!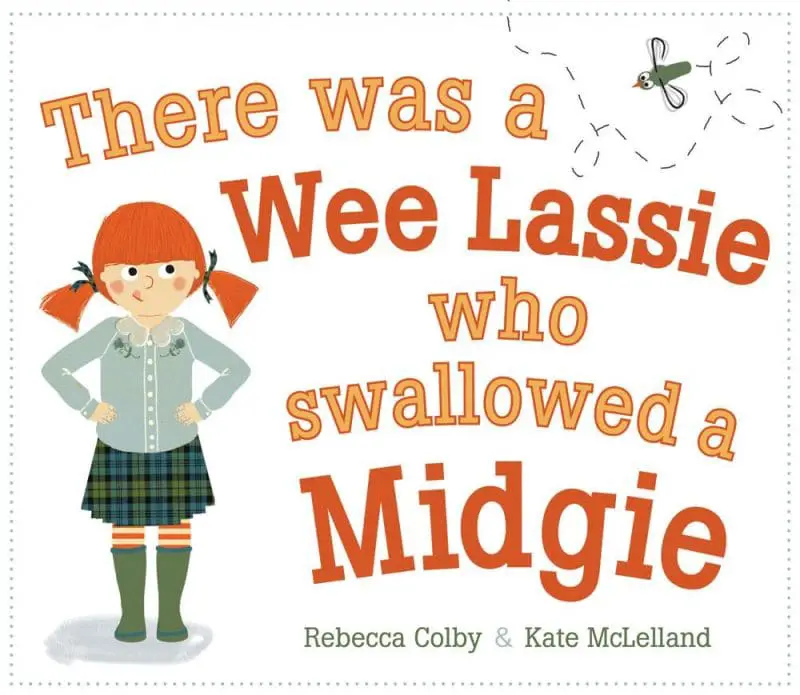 An adaptation to the 'old woman who swallowed a fly'.  A great story which can be read in (almost) a sing-song voice, of course it gets more ridiculous as the story goes on, with the wee lassie swallowing an eagle and Nessie!
The kids love it and the illustrations of the animals chasing each other around her stomach are amusing.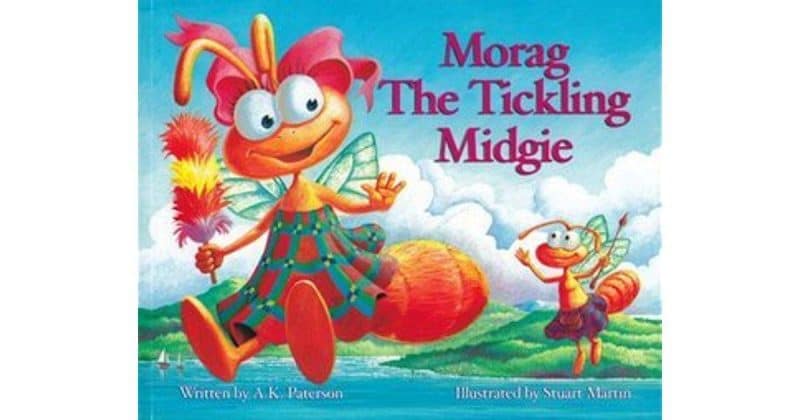 Morag MacMidgie has a dilemma, her family love to sting visitors to the Scottish highlands, but she doesn't want to. Instead she convinces everyone to tickle the visitors instead.  It's a funny book that both my boys love!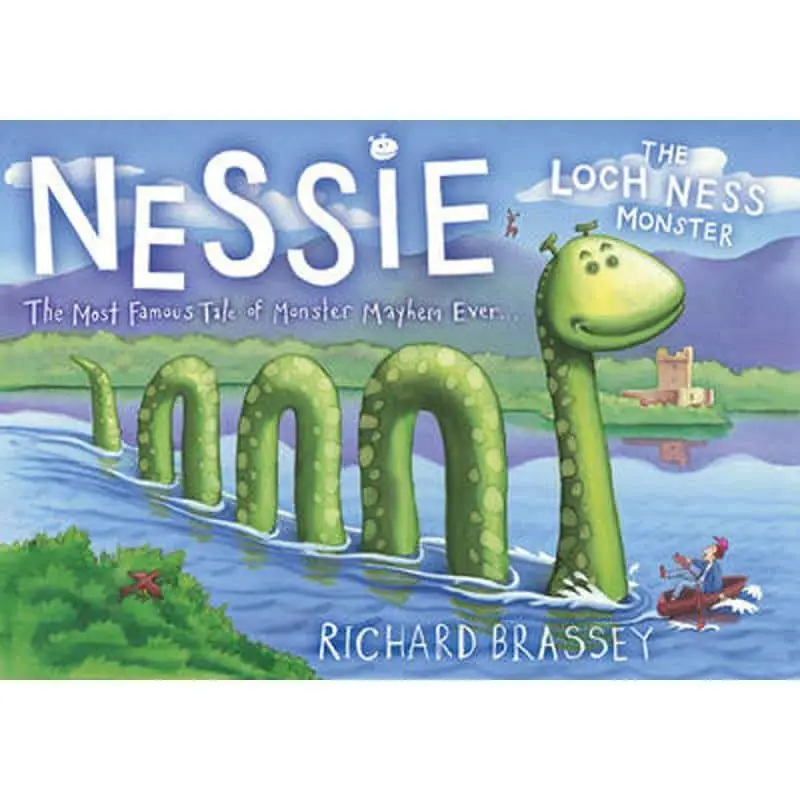 This is funny but fairly historically accurate story of Nessie keeping both the boys and us parents engaged.  The story suggests that Nessie is simply playing hide and seek, but there is plenty of information to tell the story of Nessie and what people saw.  The ending is open and can leave children to decide whether Nessie is real or not.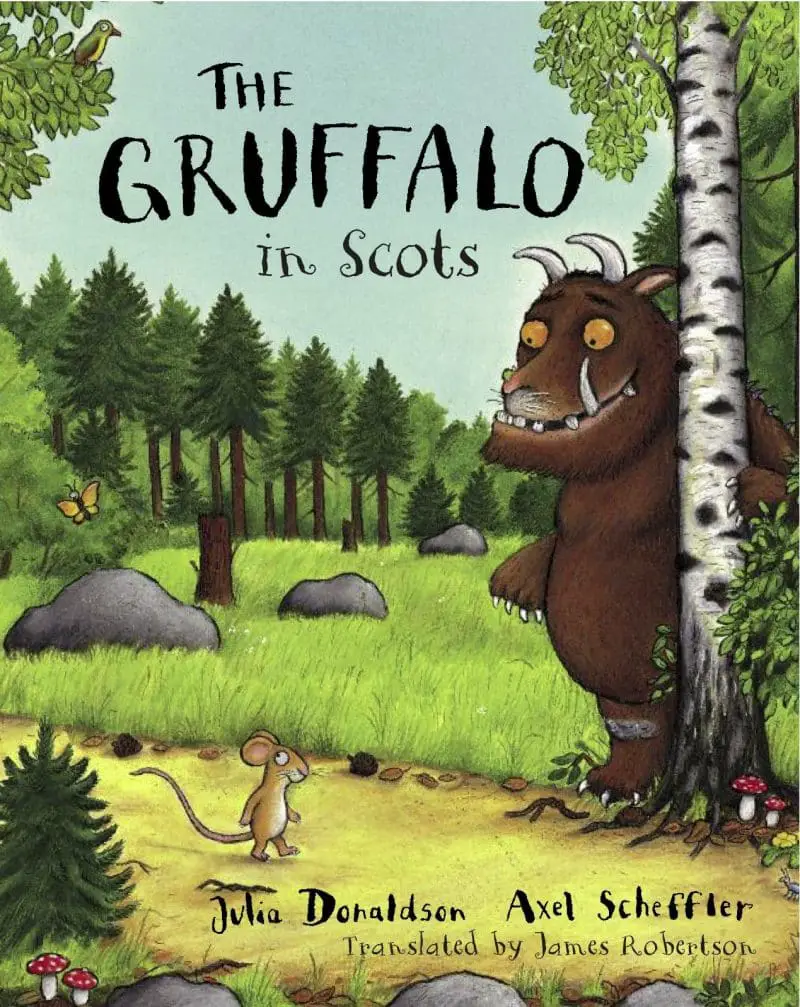 Everyone knows the story of the Gruffalo, but can you read it in Scots?!  To read this version you really need to put on a Scottish accent, some of the words may not even be familiar to Scottish people as their are different dialects across the country.  it's fun to read and probably even more fun for adults to play with their accent and Scots words!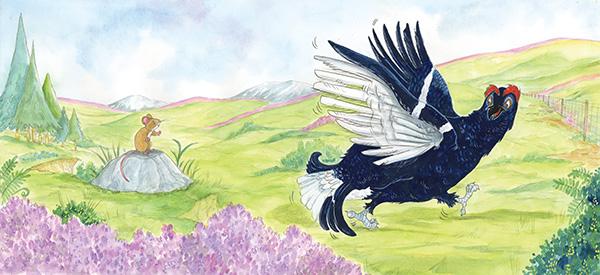 Bagpipe the black grouse feels sorry for his friend Squeaker the mouse who has boring brown fur and a bendy tail.  He tries to help his friend e more magnificent like himself with red eyebrows and straight tail, but realises that actually his friend may be just what he needs when he gets in trouble with a fox!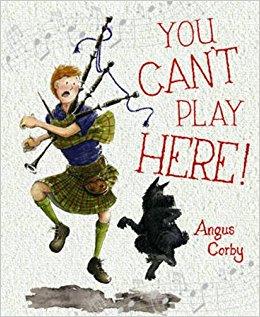 Young Gregor is excited to receive bagpipes for his birthday, but his only problem is where can he play?  Everywhere he tries to practice he is told that he 'can't play here!'.
Follow his funny story until he finds an unlikely place where he can play without being shouted at!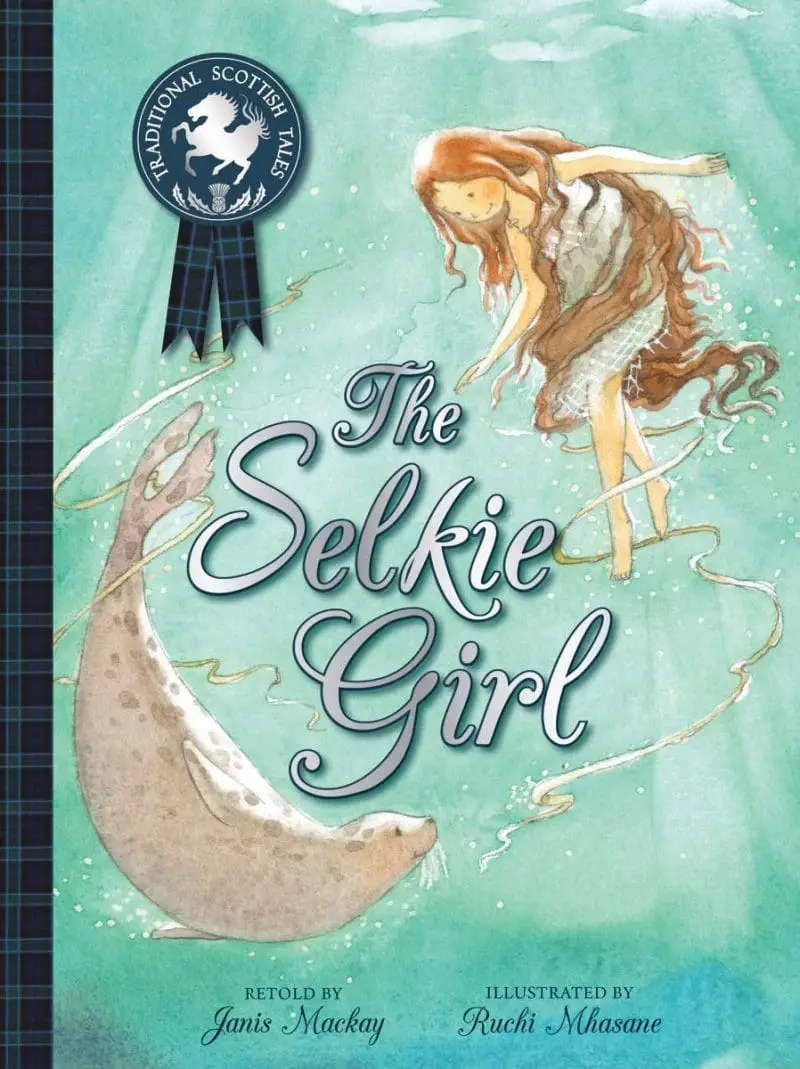 We enjoy this take on the mythical selkie, half human, half seal.  The selkie girl is on a secret beach when Fergus finds a beautiful fur draped over the rocks.  He doesn't realise what it is until the girl follows him to his house and asks for her seal skin back so she can turn back into a seal and go home to her family again.  After several days on land Fergus and Shonagh (the Selkie girl) become friends and when Shonagh puts her seal skin back on to leave they are sad to part.  It's a lovely story and perfect to take on holiday to the Scottish coast.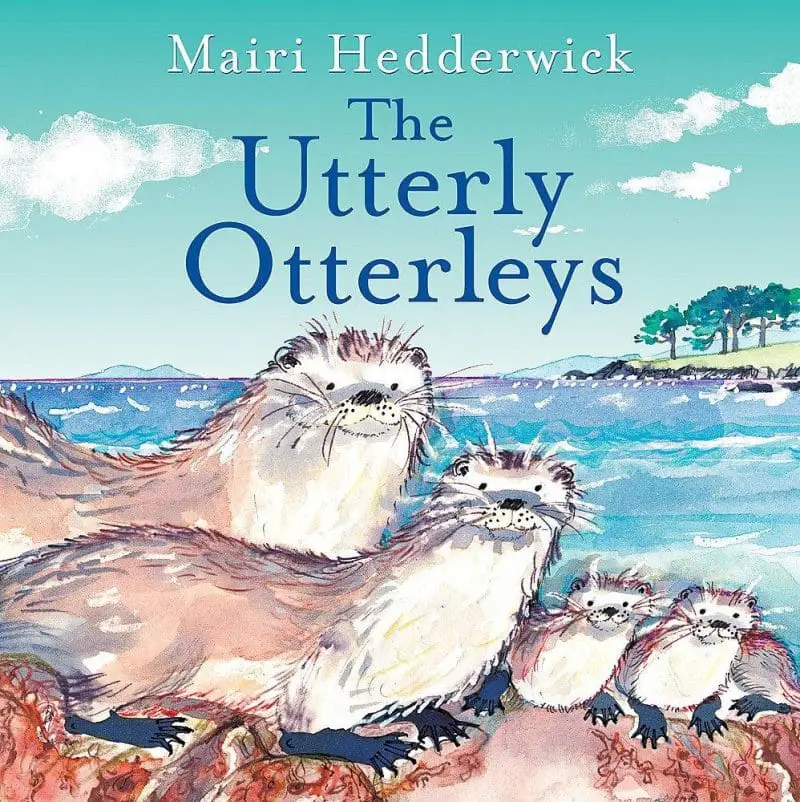 When Pa Utterly Otterley decides that his family need to move house they spend days moving from one home to another.  None of the homes are as nice as their own family home by the coast and they wonder whether they will ever find the perfect place again.  A lovely story about a Scottish otter family.
So which other Scottish kids books would you include?  There are loads more to choose from!