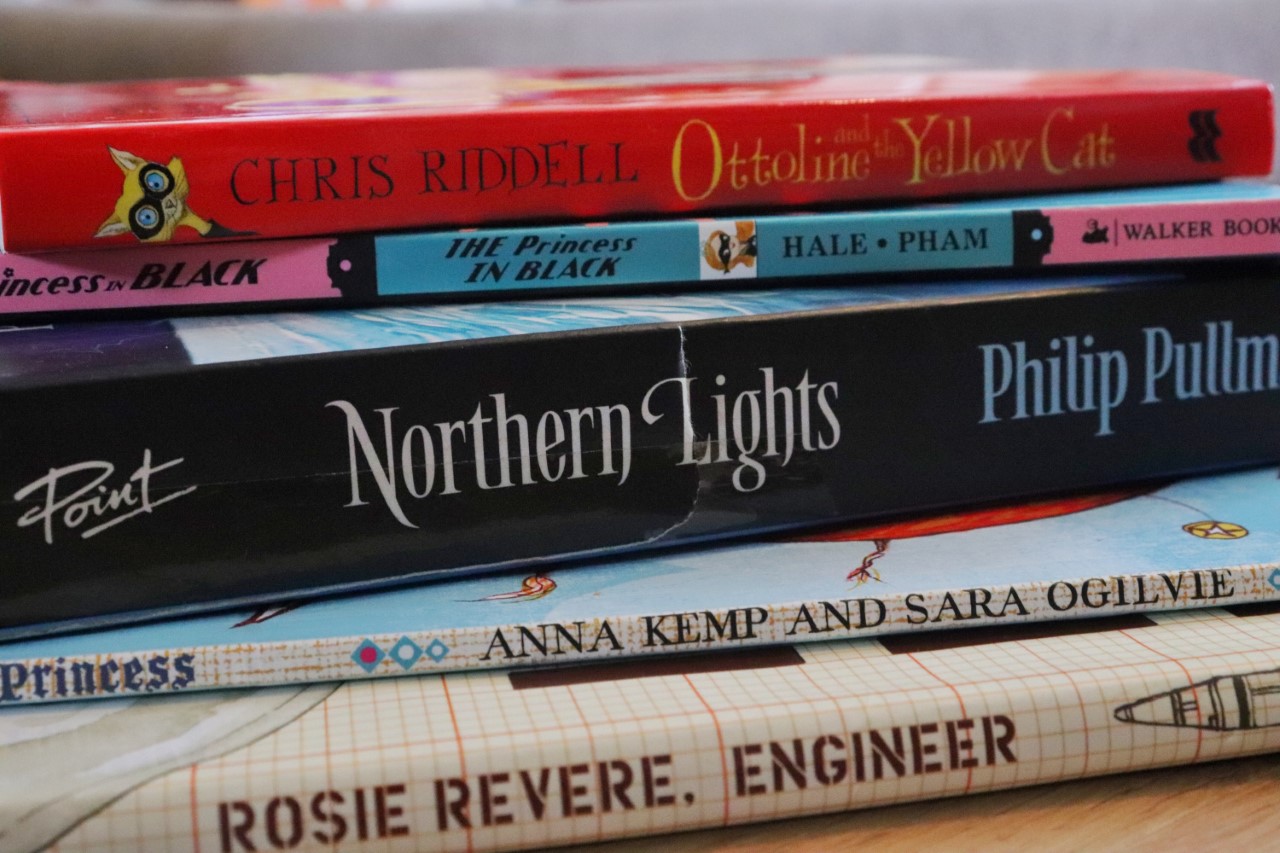 This post may contains affiliate links.
Adventure Books Featuring Girls
I've noticed that a lot of the books the children read seem to have mostly male main characters.  There are a few exceptions to this and I tend to like to read these books to my boys (my youngest loves the Rainbow Fairy books and the eldest various animal rescue books).  Boys are often not given books that are about girls as it's seen as shameful for boys to like girl things, which can incidentally lead to boys not respecting girls in the future.  How can they respect girls if they see 'girl' things as beneath them?  Although my two boys love a variety of books, including those featuring girls, it may be difficult to get some boys to read books about girls that are mostly about pets or fairies.  So that's why I have made a list of adventure books boys should read, featuring girls.
Adventure books are something that a lot of boys are interested in and a possible way to get boys reading books with strong female characters.  Here are our adventure books featuring girls, split into 5-8 and 8-11 year old sections.  Of course these age ranges are just suggestions and children can choose whatever they enjoy.
Books Boys Should Read, Featuring Girls: For 5-8 Year Olds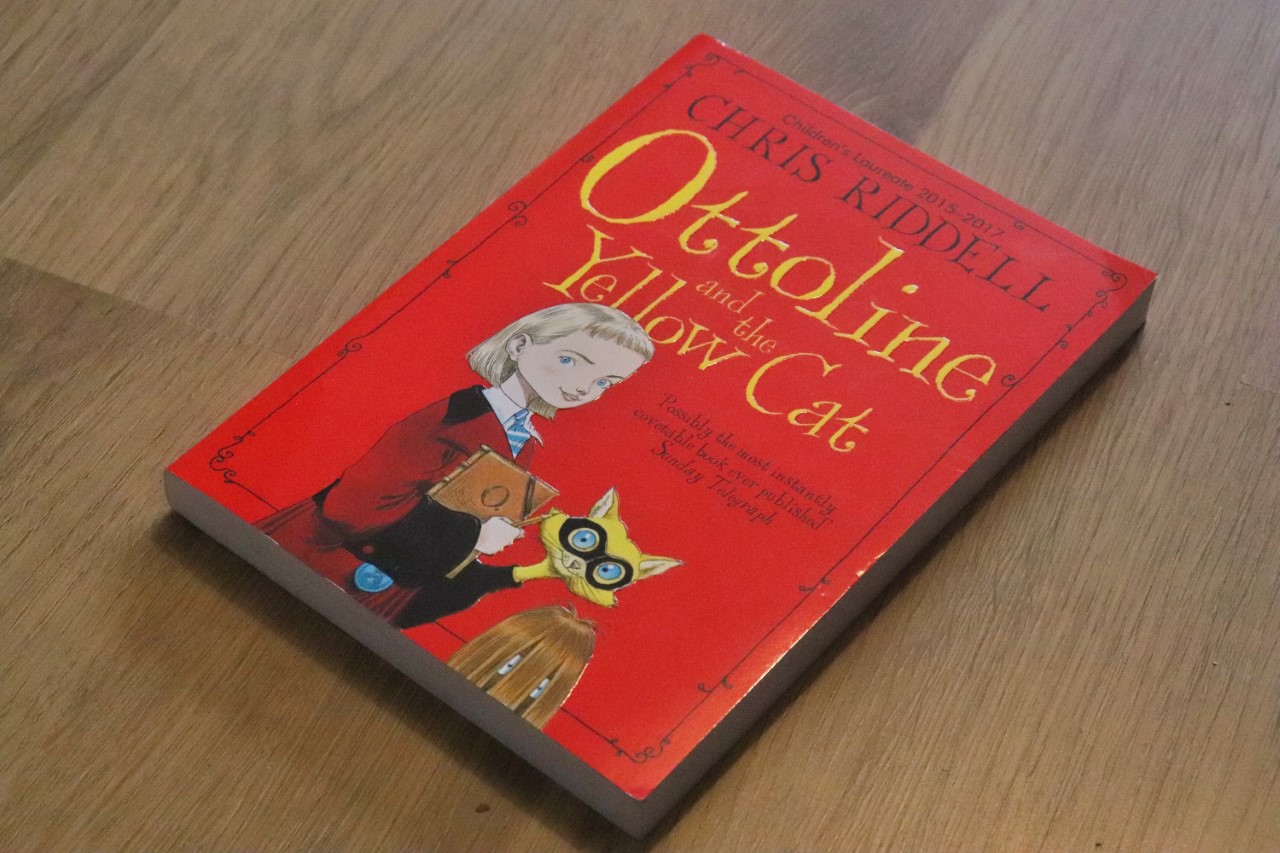 The Ottoline series contains 4 books; Ottoline and the Yellow Cat, Ottoline Goes to School, Ottoline at Sea, Ottoline and the Purple Fox.  Ottoline Brown is a very inquisitive young girl and along with her partner in crime, Mr Munroe, solve various puzzles wherever they are.
With plenty of adventure and excitement, any adventure loving child is going to love these books! There are four different books all with a different story, from solving crimes to deciphering puzzles, there's always something interesting going on.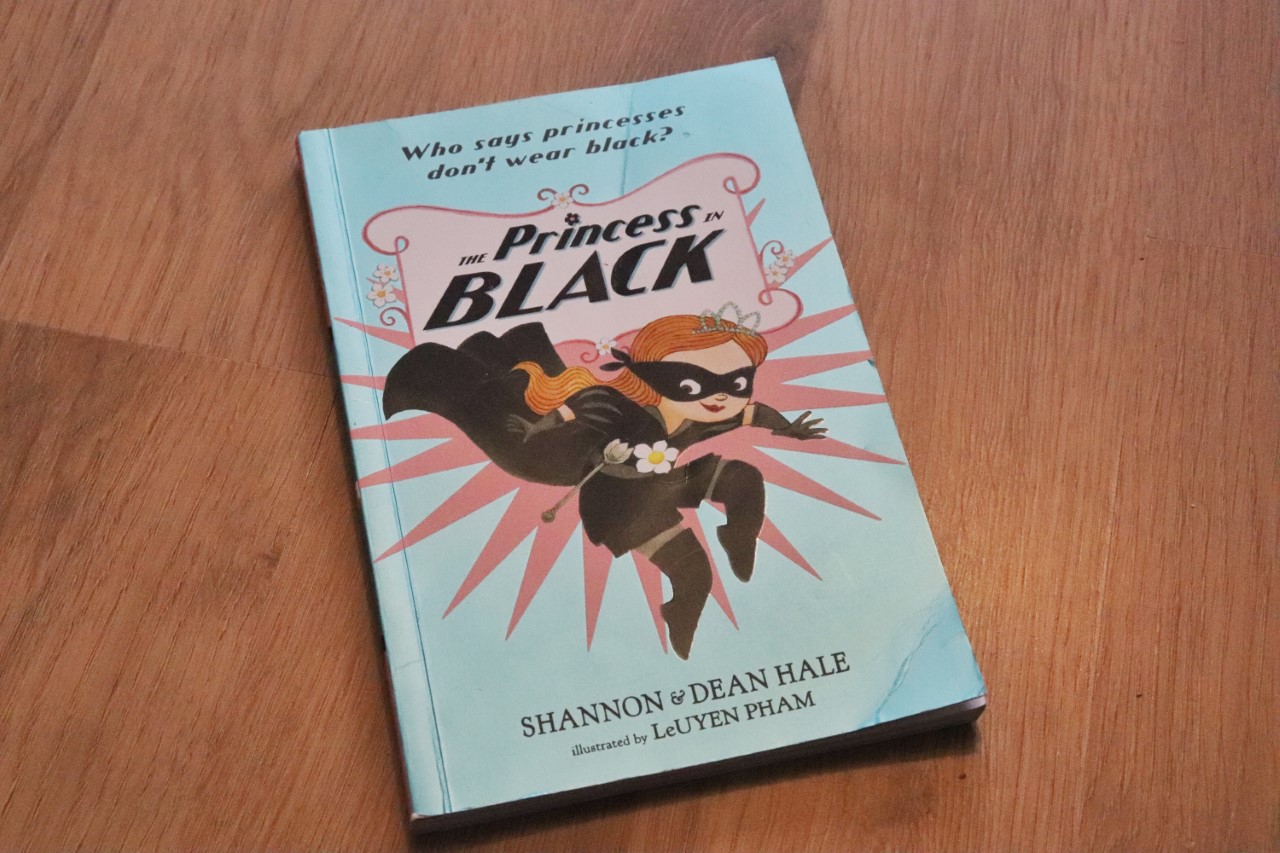 Princess Magnolia is the perfect princess, however she has a big secret.  When her glitter stone rings then everything changes!  The ringing is actually a monster alarm and Princess Magnolia changes into the Princess in Black, a monster fighting princess dressed in black.
The Princess in Black sends the monsters back down their hole in the field, back to monster land.  However, there's always another monster around ready to eat goats.  We have a few of these books ourselves and our 6 year old loves them, he finds it especially funny when the Princess in Black tells the monsters to behave!
Andrea Beaty has several books published, including Rosie Revere Engineer and Ada Twist Scientist.  Rosie Revere is an aspiring engineer and learns through various failures of how to build and not worry about what others think.  Ada twist gains acceptance from her parents as a curious scientific mind, who won't stop experimenting no matter what!
Both these books are about young girls who are going down a STEM path, a career path that generally has a lot less females than males.  It's good to show both boys and girls that science and engineering is a career suitable for girls as well as boys.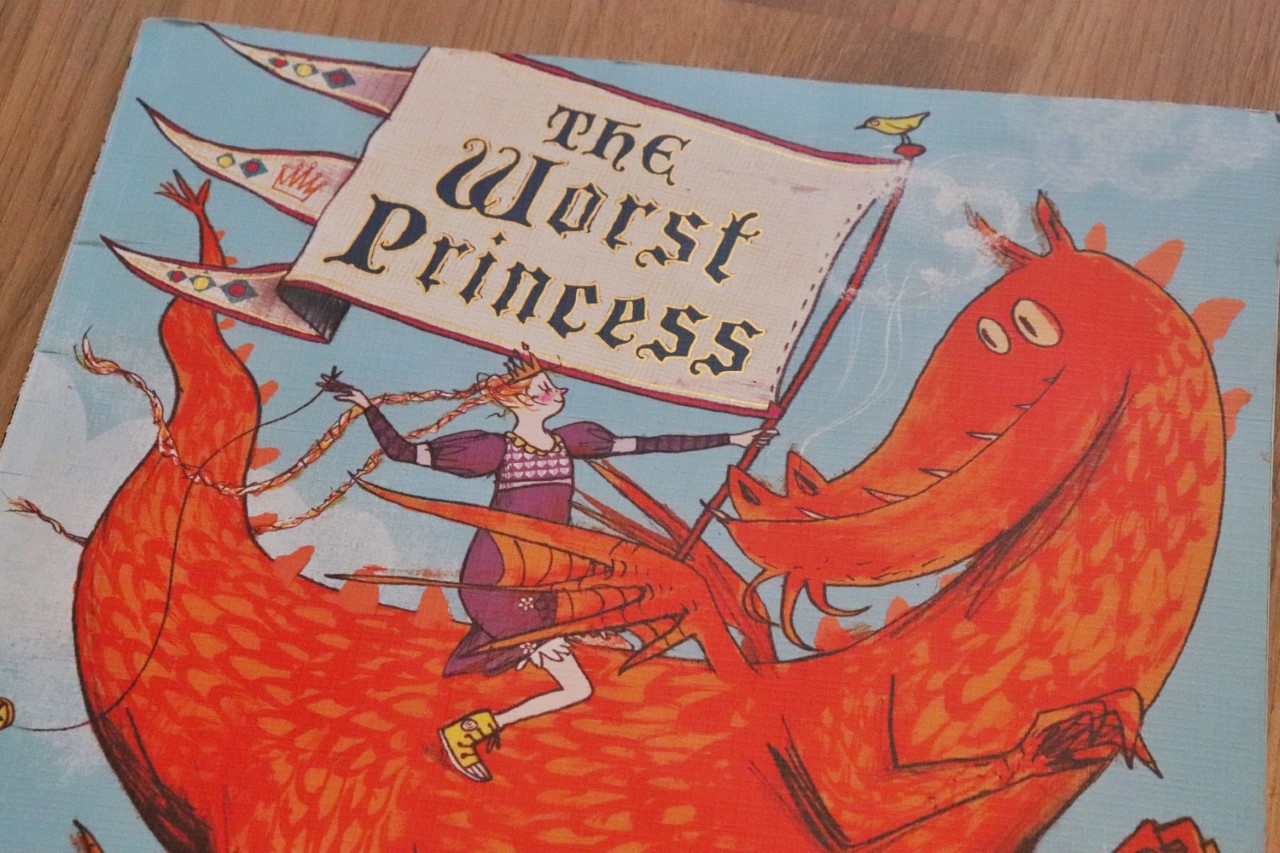 This is a short picture book which will also be suitable for younger children.  The traditional approach of princess stories is that a handsome prince saves the princes. The worst princess realises that princes aren't worth waiting for and after being declared the 'worst princess', she goes off on her own adventures instead!
This is fantastic to show children that girls don't need to be 'rescued' and looked after.  They are actually perfectly capable of looking after themselves!
Can Red Riding Hood beat the wolf? Well if she's a ninja red riding hood then yes she can! The wolf might have perfected his katas at Ninja school, but unlucky for him Red's gone to ninja school too!  Follow this great story about how Red and her ninja skills beat the wolf.
A great story for kids who like fighting and ninja's, especially good to show children that girls can fight too!  Thanks to Emma at Ready Freddie Go for this recommendation.
Jenni at the Bear & The Fox recommends Pippi Longstocking from Astrid Lindgreen, her boys aged 5 and 9 particularly love the seafaring adventures.  I remember reading some of the stories as a child, but had completely forgotten to share them with my own children!
Pippi Longstocking is a young cheeky, courageous girl who lives alone with her monkey, horse and no rules whatsoever.  The initial book introduces Pippi and her neighbours, with some amazing adventures in the circus, stopping robbers and an unusual birthday.
Books Boys Should Read, Featuring Girls: For 8-11 Year Olds
Louise's 9 year old recommends the Max Einstein series of books by James Patterson.  In these stories you meet Max Eisntein, a 12 year old who loves to make inventions to help others and is part of a mysterious organisation who uses their intelligence to solve problems around the globe.  The books bring in a lot of science references that makes these just a little bit educational as well as exciting!
There are aspects of these books that might not be suitable for younger children, such as homelessness and kidnapping. So perhaps read the book yourself before giving to children who might be more sensitive to these topics.
Jennifer's children enjoy the Chronicles of Claudette series, particularly Giant's Beware.  In this story Claudette really wants to be a giant slayer and with the help of her friend Marie and brother Gaston, they go off on a super secret adventure to find a giant.  Without their parents permission of course.
This is a great book that will have you laughing from the start as you enjoy the thrilling adventure with Claudette and her companions.
Harriet the Spy is a classic book, where Harriet carries around a notebook wherever she goes, taking notes on everything she sees.  Harriet's problem is that she is brutally honest about both those she doesn't know as well as her own friends.  So when her notebook is accidentally read by some friends the kids at school form a spy catchers club!
Read about how Harriet gets through this difficult time, without the writing she loves.
Wild Rescuers by Stacy Plays (a YouTube gamer) is a great series filled with adventure and danger.  In the book Stacy was raised by wolves, she has never needed humans to survive and finds them dangerous and unpredictable.  But when the forest changes and there are new dangers, Stacy and her wolf pack need to prepare for the perils ahead.
The following books take Stacy and her wolf pack to the desert and then to the Arctic Tundra.  These are fantastic books for older children, especially those interested in Minecraft.
This exciting adventure story is set in the remote Scottish countryside where the Mad Wolf's Daughter, Drest, lives with her family.  When invading knights capture her family it is down to Drest to save them.  Along with a wounded hostage she takes off on a wild rescue attempt, meeting various challenges along the way.  Whenever she doubts herself she gets courage from hearing her brother's words in her mind.  But later doubts whether she should rescue her family after she learns of what the fearsome war band have done.
I love the sound of this book myself, so will definitely be getting it for my eldest to read soon!  Once you've finished the first book, there is a sequel that starts where this book finishes off.
Secret Solace is a great science fiction novel for children.  Lina Winterbock is an apprentice archivist who should be spending time reading and archiving books.  However, with the iron war the world is too chaotic to study and instead she spends time explorign the many tunnels in her home.  She finds an mysterious airship buried in one of the chambers deep below, along with a strange boy who's secret might just change the course of the world forever!
This is more of a young adult story and something I would have loved as a child.  I can see my eldest enjoying this too as he seems to like fantasy and science fiction style stories too.
I read the first book of the Dark Materials trilogy when I was 11 years old, it had just been published and there was no hype as there is now.  I adored the first book and waiting very impatiently for each following book to be published.  The imagination and detail that Phillip Pullman puts into every chapter is amazing and the story just leaves you wanting to read more!
The first book starts with Lyra Belacqua at Jordan College, where she is shown to be a courageous and fearless child.  Throughout the story she is drawn into a struggle between missing children and those who try to sway her mind.  The following story, The Subtle Knife takes over where this one ends.  A must read for tweens and teens.
Pin Books Boys Should Read: Featuring Girls