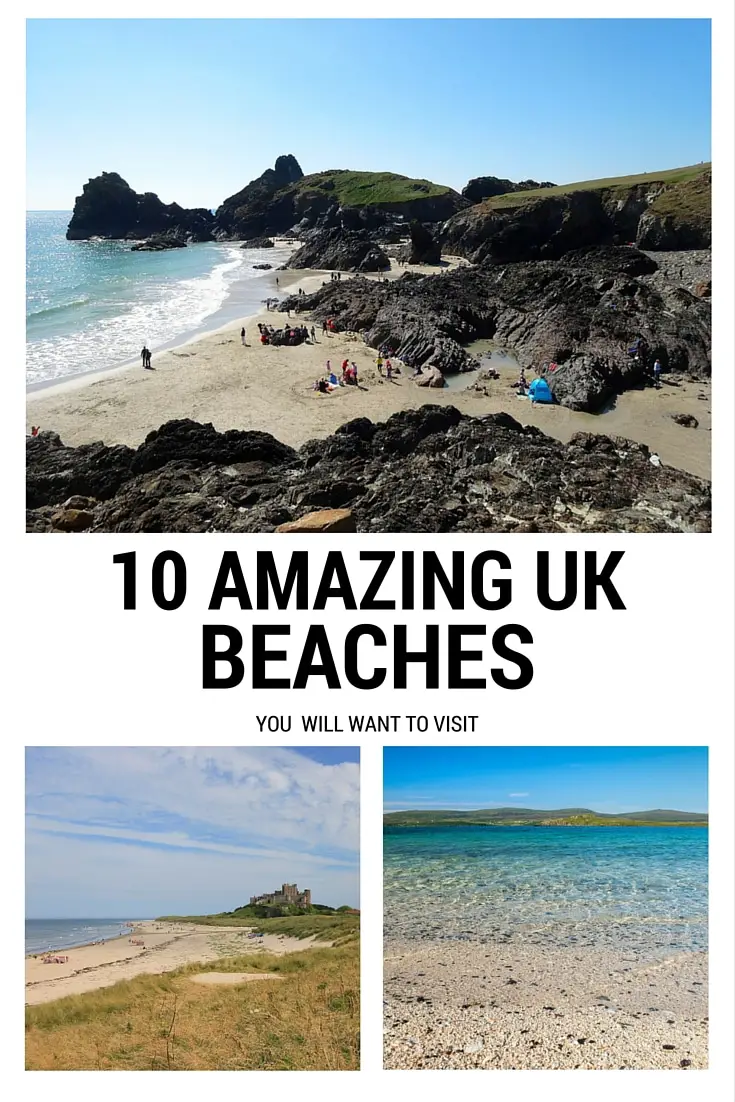 I love being beside the sea, the sea air, the gulls, sand beneath your feet or vast quantities of rounded pebbles and and shells to handle, the waves splashing and crashing onto the beach, it's an amazing experience for all your senses.  The main thing for me, is being next to the water, I love being beside water, whether it is beside the sea, a river or a loch, I just find it so tranquil.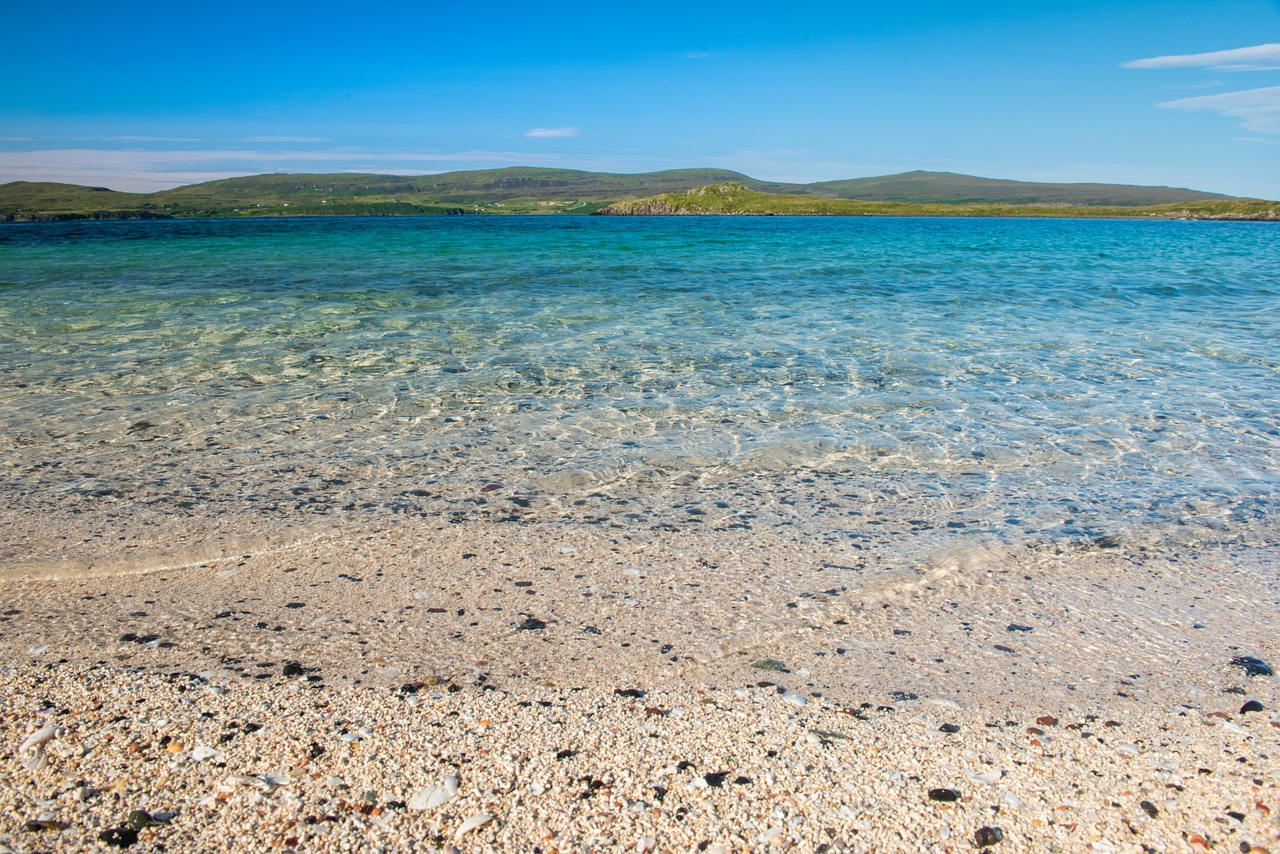 We don't live very close to the sea, it's about an hour drive to the nearest beach, so we don't get to visit as often as I would really like.  However, sometimes I feel a real pull to get to the coastline and we head off for a day trip.  Our first visit to the beach this year was only a few weeks ago to Cramond Beach, on the outskirts of Edinburgh, a lovely beach with the bonus of a causeway out to Cramond Island at low tide.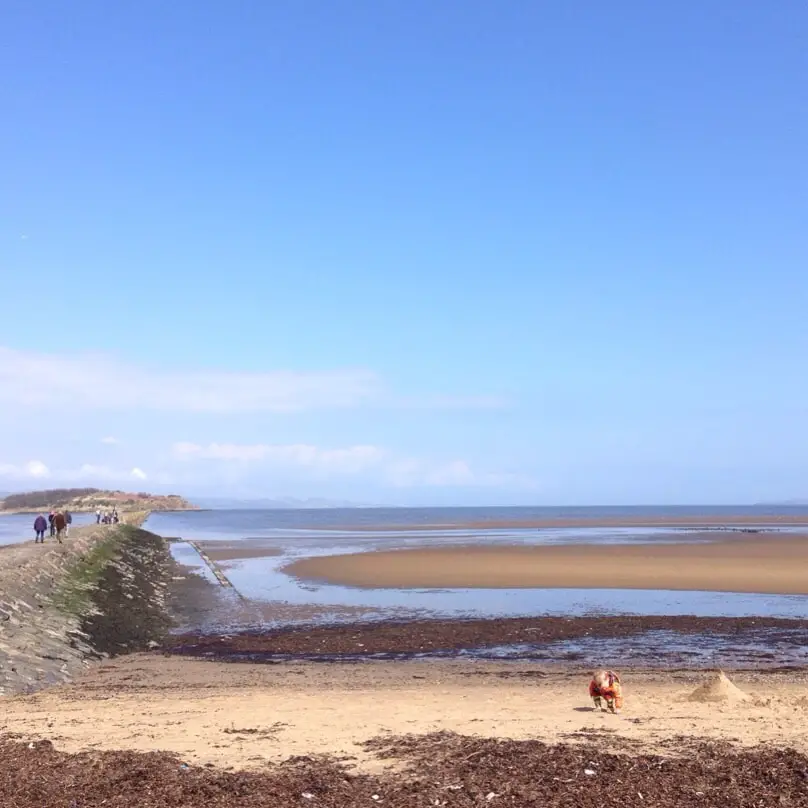 It was a great beach to visit, but it got me wondering to what are the best beaches to visit in the UK, naturally I am a bit biased to Scotland as that's where I live and have visited so many amazing beaches, however I have included, in the list below, several highly recommended beaches throughout the UK, that I have visited or would love to visit in the future.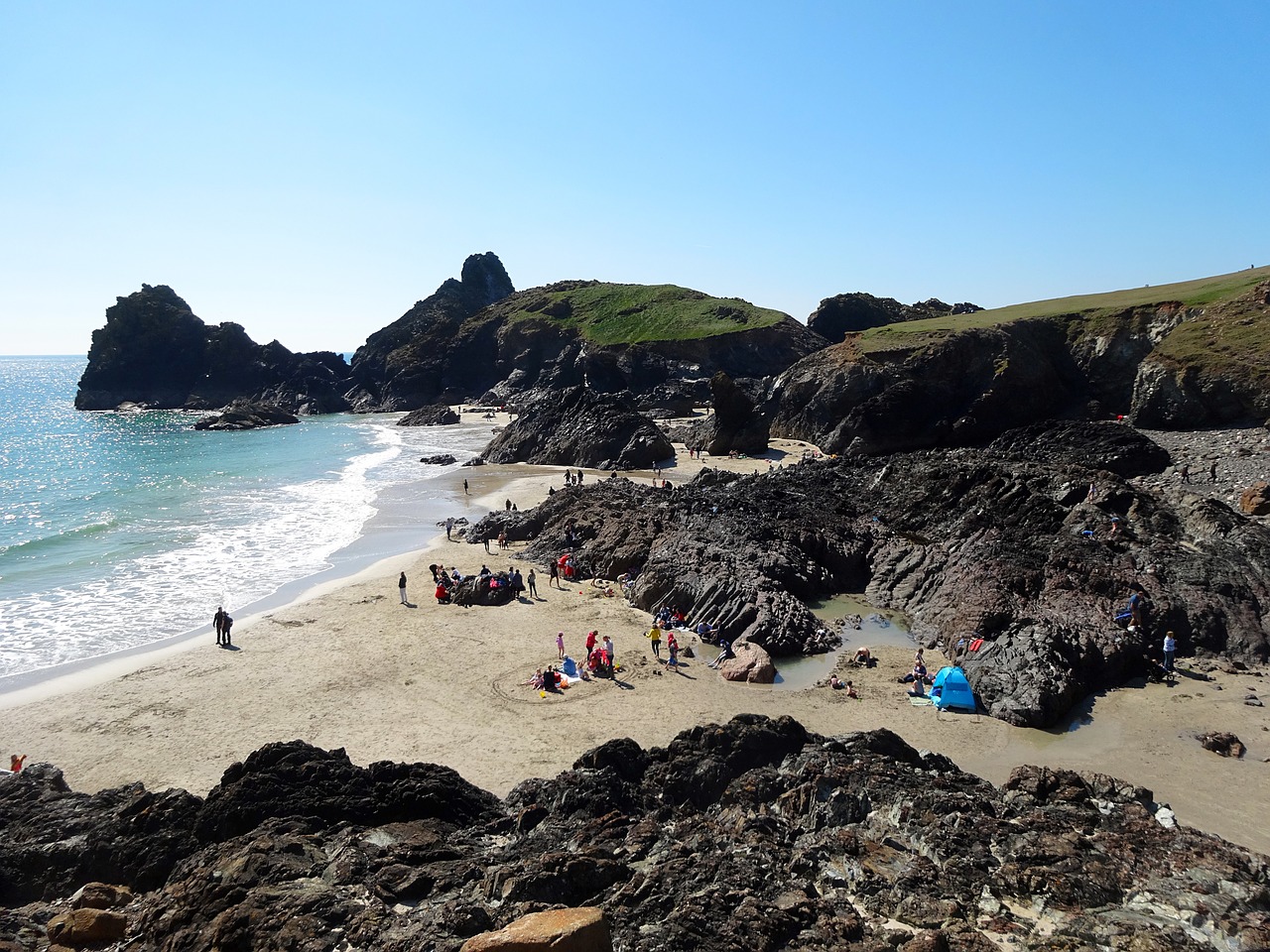 Fidden, Isle of Mull.  Ok, this is on the list because I have read so many good things about Fidden and I really can't wait to visit myself next month (hopefully!).  The beach is beside Fidden Farm, where you can camp beside the white sand and turquoise sea – perfection.  If you sit quietly and admire the scenery, you may even see some fantastic wildlife, including otters, dolphins and seals.  I hope it's good weather when we visit, to make the most of our visit.
Woolacombe Bay, Devon. It's on the South coast and the weather here is likely to be much warmer than Scotland, so that's a bonus for a start! The award winning beach here boasts a three mile long stretch of sand and lots of rugged rocks for clambering over.  It looks gorgeous!
Green Island, Jersey.  A great little beach, sheltered and a suntrap.  There is soft sand to lounge on or for the kids to play on and lots of rocks to climb over and explore.
Kynanace Cove, Cornwall.  A gorgeous beach, that is featured any many photo's of Cornish beaches.  The fabulous rock formations and white sands make it an extremely pretty beach, even if it is a little remote.
Claigan Coral Beach, Skye.  This is a favourite of mine, not because it's great for sunbathing or making sandcastles, but because of the 'coral' that the beach is covered in, although it is actually algae pieces and not coral.  I still have a shell full of 'coral' from our last visit when O was young.
Nairn Beach, Nairn.  A beautiful stretch of clean, soft sand, where you may even see the local dolphins playing in the waves off shore.  There are walks in the adjoining nature reserve and a kids play park too.  Perfect for a family day out in the North East of Scotland.
Mwnt, Ceredigion.  A beautiful beach, small but with dramatic surrounding landscape and wildlife often spotted offshore, including Basking Sharks, Bottlenose Dolphins and Porpoises.
Downhill Beach, Londonderry.  A spectacular rural beach (the eastern end of a 7 mile stretch of sand) with fantastic views as far as the Scottish Isles on a good day.  The iconic Mussenden Temple overlooks the beach and there are many stunning walks around this area.
Bamburgh Beach, Northumberland.  I remember holidaying in Bamburgh as a child and loved the stretch of beach along this coastline.  It's a beautiful sandy stretch with the dramatic Bamburgh Castle above.
Silver Sands of Morar, Highlands.  A string of stunning Scottish beaches (I love west coast of Scotland beaches!), beautiful white sands with fantastic views out to the isles of Rum, Muck, Eigg and Canna.  The water here is turquoise and if you were looking at a photo you may be forgiven for thinking it was actually a Mediterranean beach.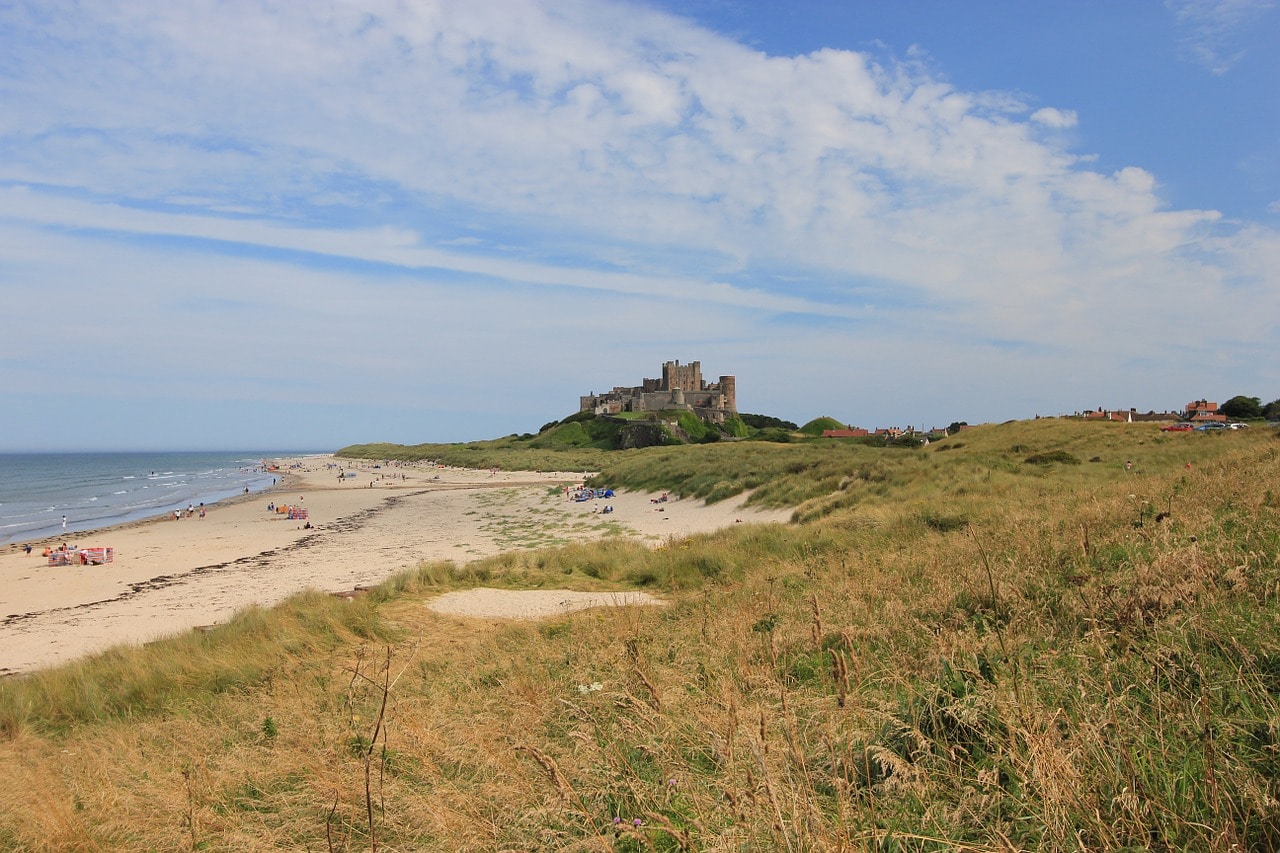 So there you have it, 10 amazing beaches in the UK to visit, biased toward Scotland as I promised, but with lots of other fantastic beaches from around the UK too.
Do you have any beaches that you particularly love?  What makes a great beach for you, is it the white sand, safe water to swim in or the rugged rocks to clamber over?
J x
* This is a collaborative post.