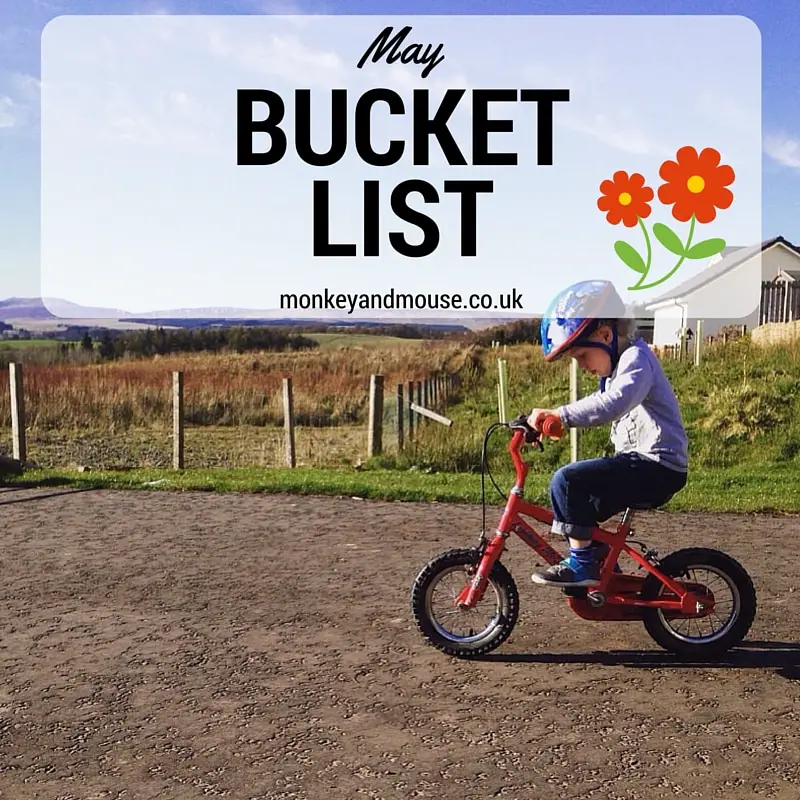 I'm joining in with the lovely Beth over at Twinderelmo again to set my monthly goals through a bucket list.
This is April's bucket list:
1. Go to the beach, really need to get there this month. Yes, we visited the lovely Crammond beach at Edinburgh, read about it here.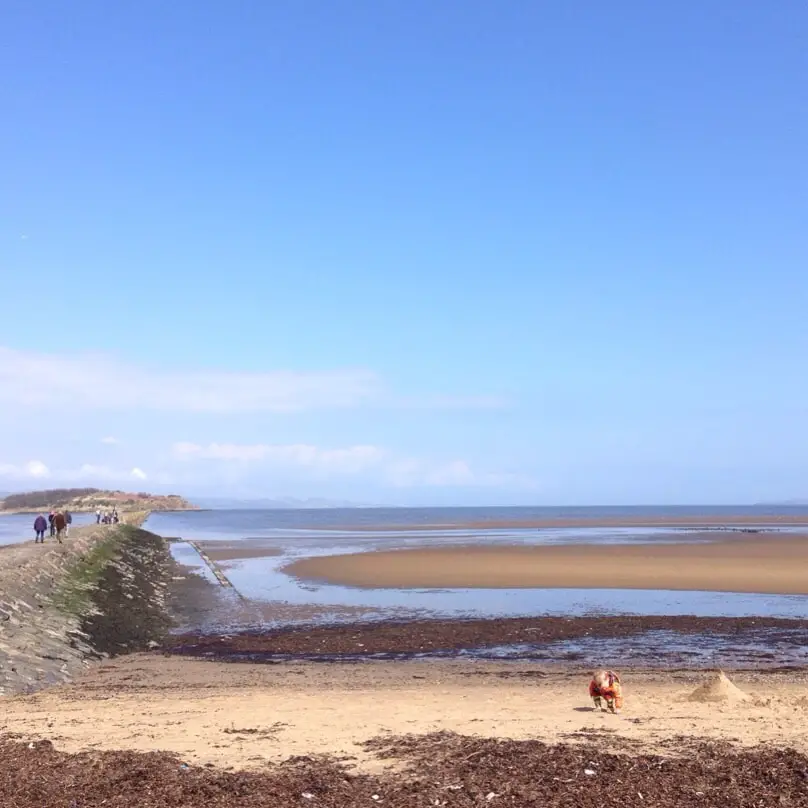 2. Finish our little container garden to encourage our garden frog to stay and eat the slugs! Yes, blog post coming up tomorrow!
3. More messy play in the garden.  Yes, but not as much as I would have liked due to rain, wind and snow!
4. Start trying to build a mud kitchen with our old pallets.  No, but my OH has built a shoe rack/recycling box shelf instead.
5. Buy some trellis and make a water wall for the boys to play with this year.  Half made, just need to finish it off.
6. Finish digging over the allotment and planting for spring. No, again the rain, wind and snow has slowed this one.
This month's list:
1. Finish digging over the allotment.
2. Go swimming again, we haven't been in a while.
3. Finish the water wall.
4. Start making the mud kitchen.
5. Visit Loch Drunkie
6. Ebay the bags of clothes I have accumulated.
7. Go camping. 🙂
Hope you have a great month!
J x