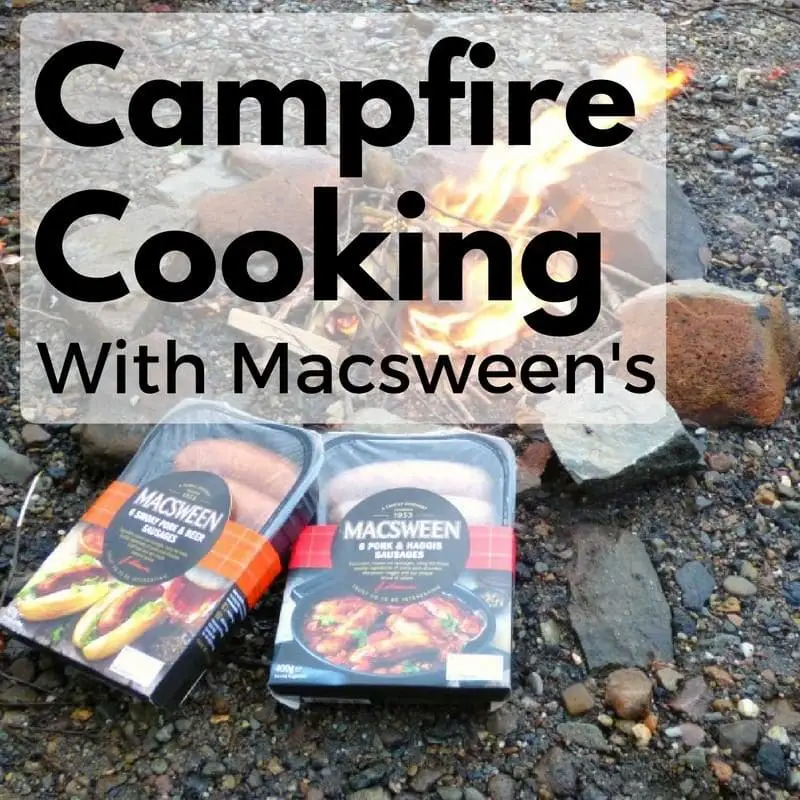 Getting out in winter is not always easy.  Those layers of extra clothing to encase yourself and the kids in and then there is the dull wet weather that often plagues this time of year, but the fresh air and the exercise always make me feel so much happier and healthier.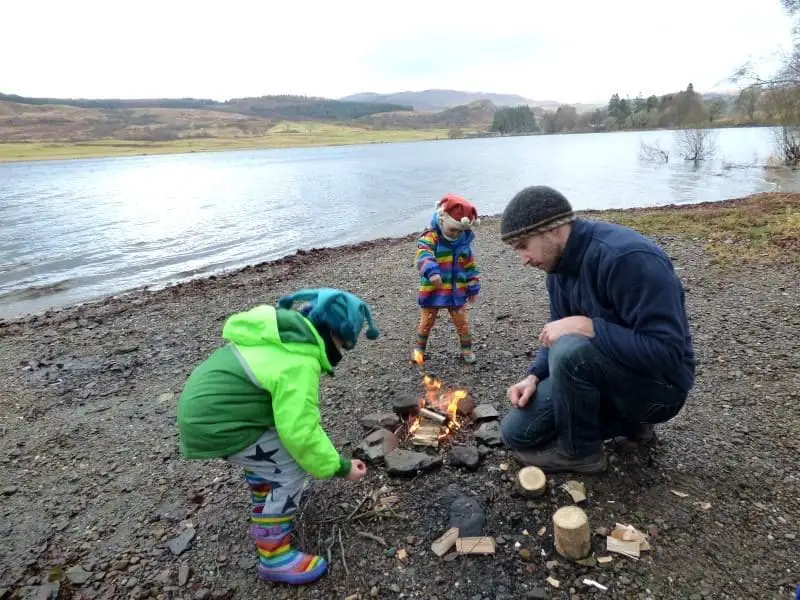 Instead of just going for a walk during the winter, why not gather the family together and have a lovely afternoon together cooking on a campfire?  We recently chose to visit Loch Venachar, near Callander, to cook some sausages and marshmallows on a fire, whilst we took in the beautiful Scottish scenery.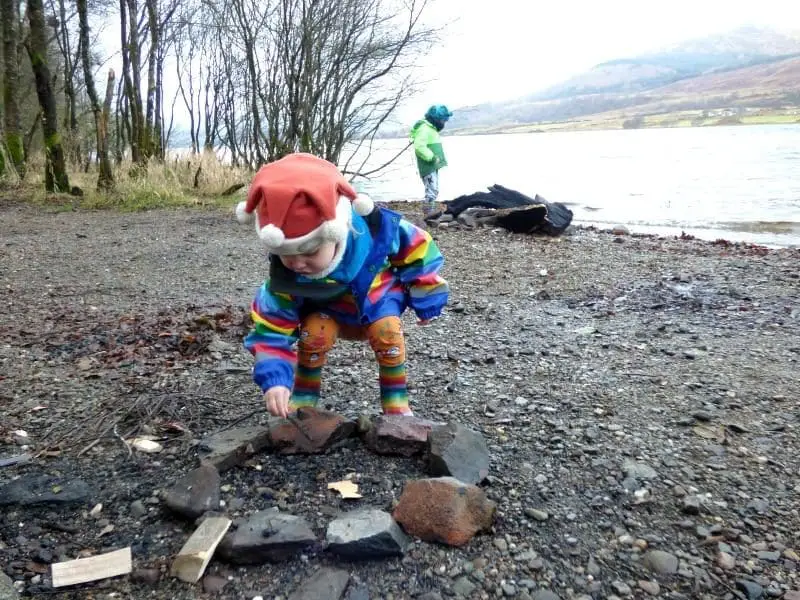 The boys immediately headed off to throw a few stones in the loch and then searched for dry sticks for the fire.  Unfortunately for us the weather had been pretty wet beforehand and so we brought a little kindling of our own to get the fire going and supplemented this with a few sticks the boys found in the area.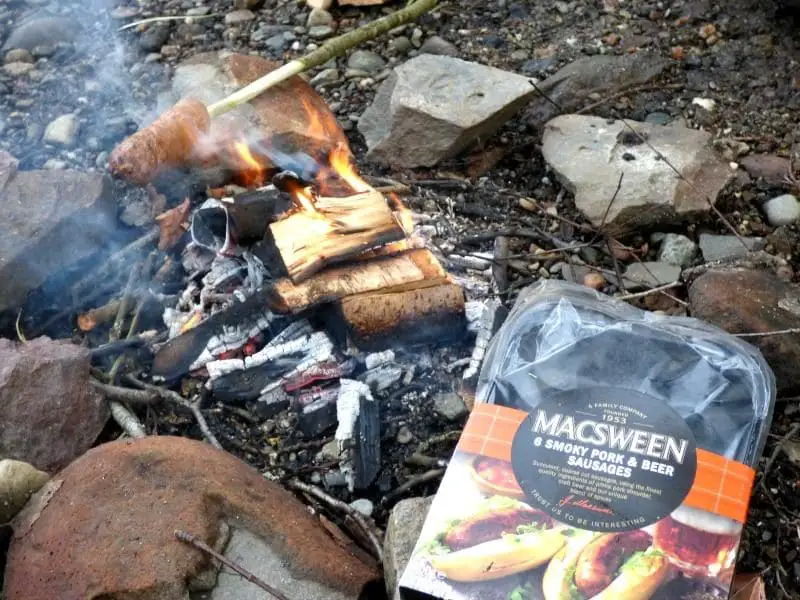 When cooking with kids, make sure they understand where they can and cannot stand, if you are concerned you can make a ring of stones or a rope to show where they can't cross without permission from an adult.  Our boys are used to outdoor fires now and so we don't use any visual cues for them, but we never leave the fire unattended when they are with us.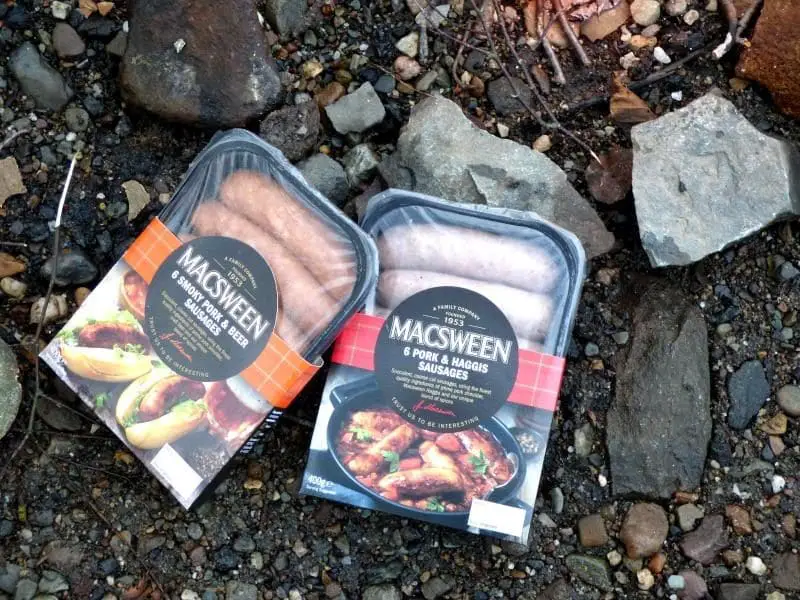 There are dozens of food options to cook on a fire, but the boys love to cook the traditional sausages on a skewer, which are easy to cook on a small fire without smothering it and even young children can help.  When choosing a stick for a skewer be sure that it is green (so it doesn't go on fire) and use a knife to peel back the bark a little.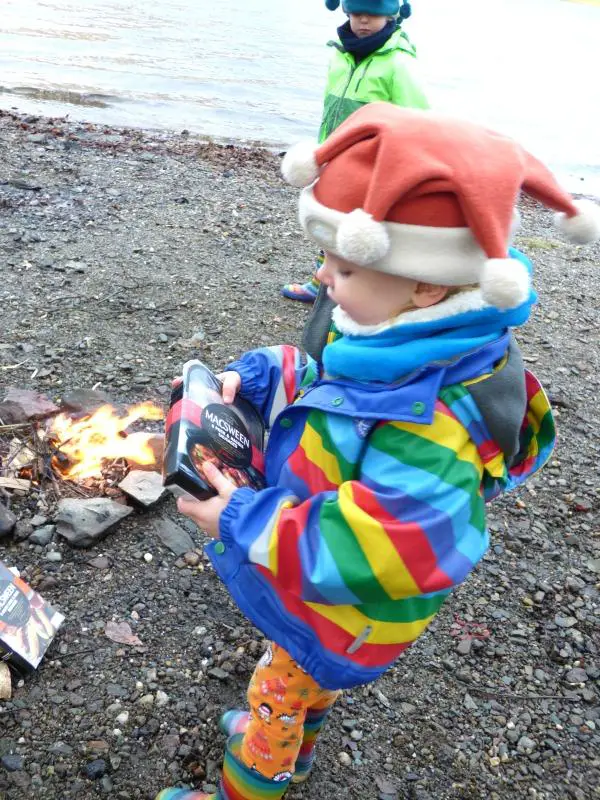 My husband was looking forward to cooking some of Macsween's new sausages on the fire, we had both Smoky Pork & Beer and Pork & Haggis sausages.  I don't think he knew which ones to try first!  Fortunately the kids are quite happy to help choose and littlest decided that the Pork & Haggis Macsween sausages were the first to be cooked.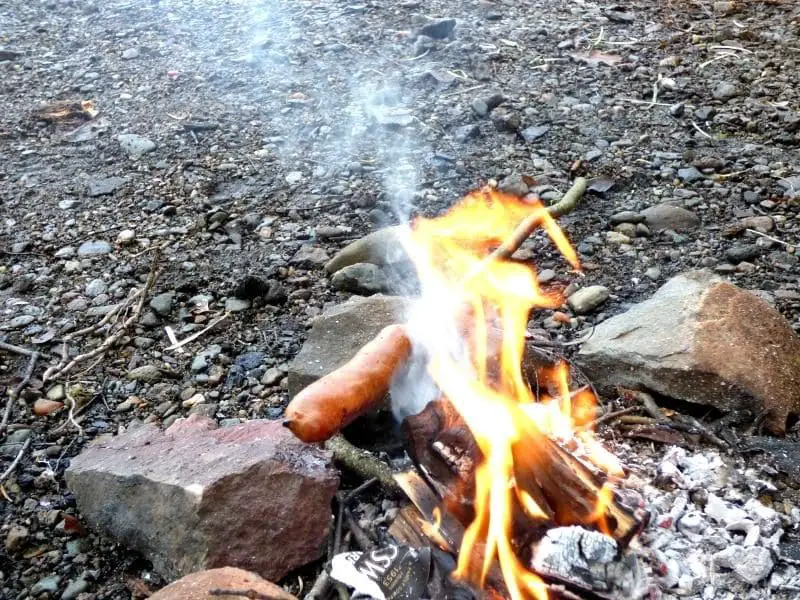 Our fire was only small and ideally you would have a lot more dry wood to get a good fire going and cook the sausages quicker.  It took a little while to cook the sausages, so the boys took turns helping and playing by the lochside.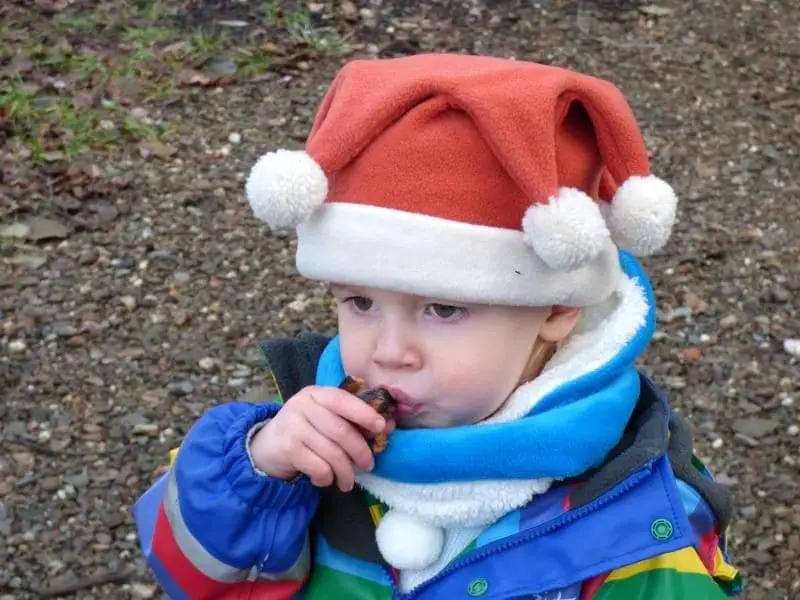 I think the waiting must have been well worth it once they had tried the sausages.  There were happy faces all round!
After the kids finished the sausages we started on the marshmallows, I cannot resist a toasted marshmallow. Although my husband doesn't understand, he is in the don't toast marshmallows club…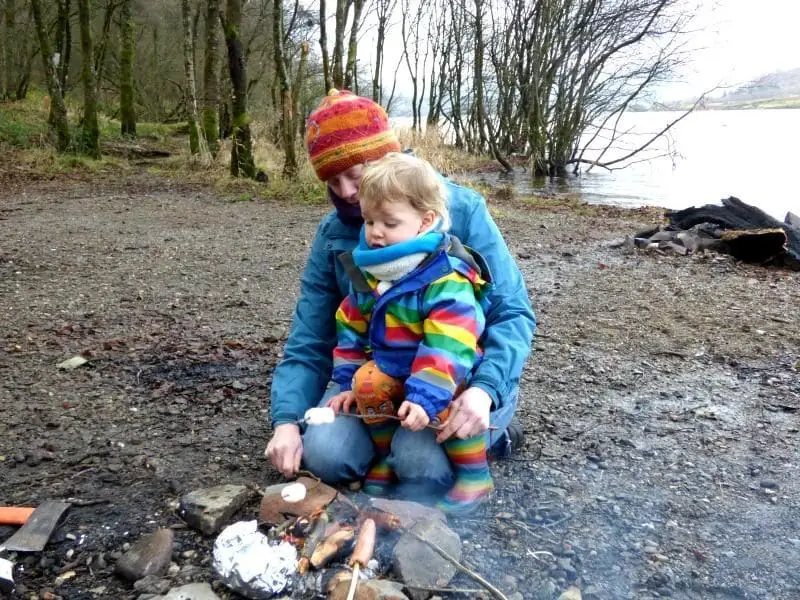 If you would like to buy the Macsween's sausages that we have used here, head over to your local Morrisons supermarket where you can choose from the Smoky Pork & Beer and the Pork & Haggis we used here or there are also the Bacon & Black Pudding sausages. All are available in packs of 6 for £2.50, which is a bargain for a fun family day out cooking on the fire!
Do you like to cook on outdoor fires?
J x
* This is a collaborative post.