There are so many milestones in our children's lives that it's easy to forget exactly what they have been through and what they have yet to work through.
The milestones start as the tiny newborn baby, with their first feed.  Both my boys were breastfed from the start and our almost 3 year old still feeds to sleep, but I still remember both of their first feeds.  My first was difficult to latch as I wasn't sure exactly what I was doing, but the midwives were great at showing me how.  Littlest latched on within a minute of being born, both he and I knew exactly what to do!
The next milestone, the drive home from hospital in the car, was only for my first, as littlest was a home birth and we didn't need to worry about that until a few days later.  With our first family car journey on the way home from hospital (the same day as he was born) I sat right next to our son in the back seat of the car, I was paranoid that he wasn't moving and his breathing was so quiet I kept getting very close to hear or check his chest was moving.  I was very glad to get him out of the car seat and in my arms again at home!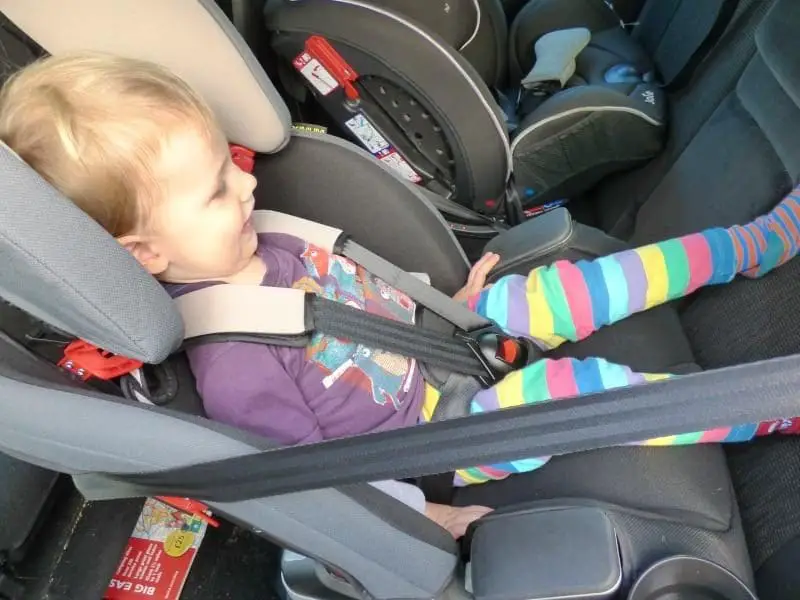 Of course the car journey's get easier for you and at some stage, around 6 months – 1 year we found ourselves driving the car around quiet back roads simply to get the boys to sleep for a while.  It was the only surefire way to get both boys asleep at the same time and a little sanity for us parents!
Milestones continue as you would expect, with the first crawl, first steps, first words and moving up from a rear facing seat to forward facing car seat (which is the milestone our 5 year old has just reached).  Our 5 year old is loving being able to sit facing forward, even though it does cause some annoyance to us parents by him pushing his feet against the back of our seats!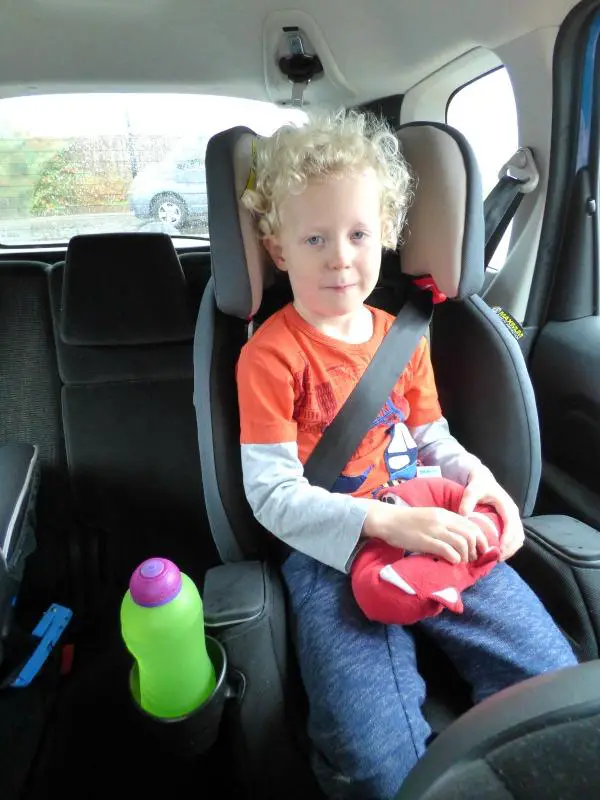 With all these milestones we are glad to have some good car seats to keep our boys safe.  We have an excellent rear facing seat that our eldest has used from under a year until just a couple of months ago when at 5 years old he changed from rear facing to forward facing.  He now uses a Graco Milestone seat, which you can read more about here.  He loves it and although the safety features are most important to us, his favourite feature is still the cup holder!
If you would like to win your own Milestone car seat, Swivi Booster seat and a Nimble Nook travel cot, then head over here to Graco's Facebook page and simply like the post.  The terms and conditions of Graco's competition can be found here.
What was your child's most exciting milestone?
J x
* This is a collaborative post.