I don't know any child who doesn't like to read a good story, especially when there are so many fantastic kids books out there ready to explore.  From jungle animals to flying a rocket to the moon, my boys both love us (and anyone else they can persuade) to read to them.
It can be a little expensive to buy new books often and although we do use the library, sometimes we struggle to find the books when it's time to return them.  This is where WILF Book subscription really comes into it's own, they send out 3 or more books to your child each month based on a selection of choices to make sure that they get books that they will definitely enjoy.
The form to fill in is great and you can choose whether your child prefers a certain type of book, from picture books to fairytales to concept books or a mix of everything.  The age range is from 2-9 years old, so you can be sure that your child receives books that are appropriate for their age group.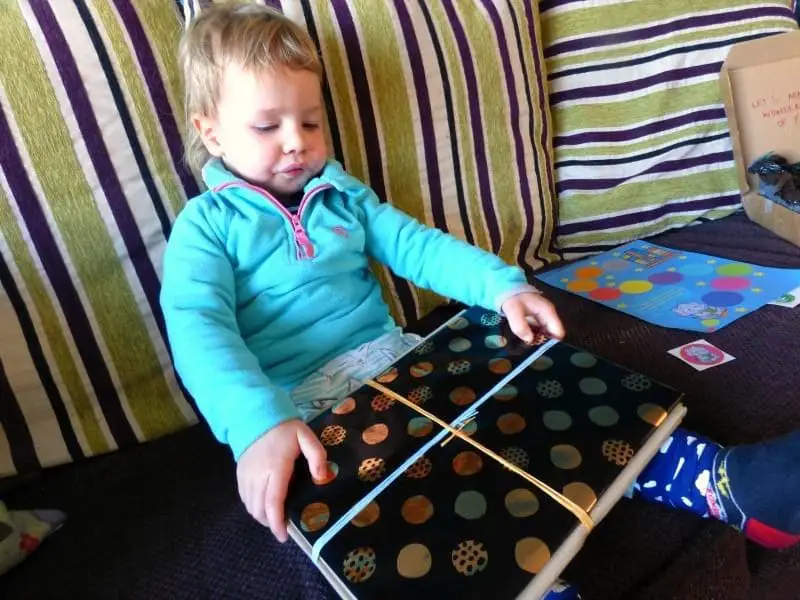 WILF Books are secondhand, so it's great to know that books in great condition can get a new owner who loves them just as much as if they were brand new.  All the books we received were in perfect condition and one of the books even had a CD of the story, which was like new.  When you receive your package of books there is also the option to send any of your own children's books (that you are finished with) back to WILF so that someone else can receive them and love them too.  Every time you send a book off for someone else then you get a sticker to add to the WILF sharing chart, which is rather sweet too.
I loved how much attention to detail there was, from the tissue paper lined box, individually wrapped books tied up with string and even a handpainted card with littlest's name and a dinosaur on it.  It definitely seems like a good gift for children to receive each month.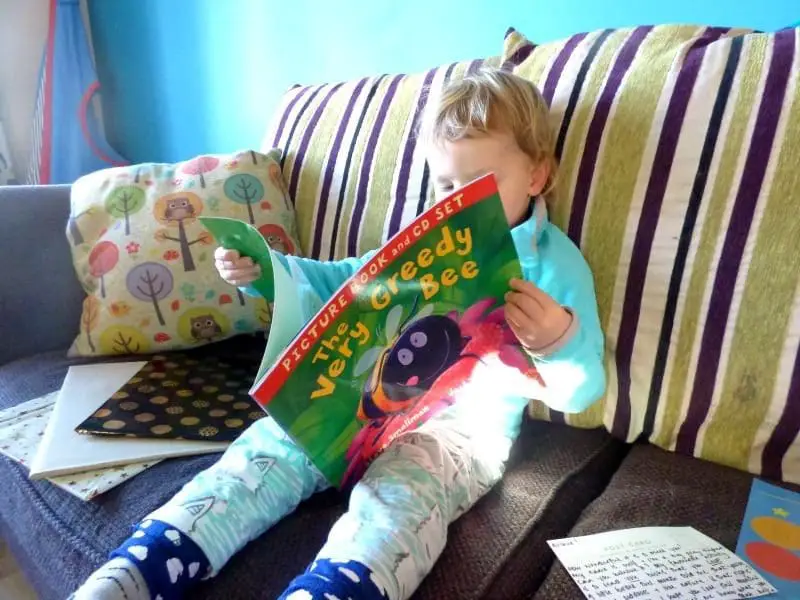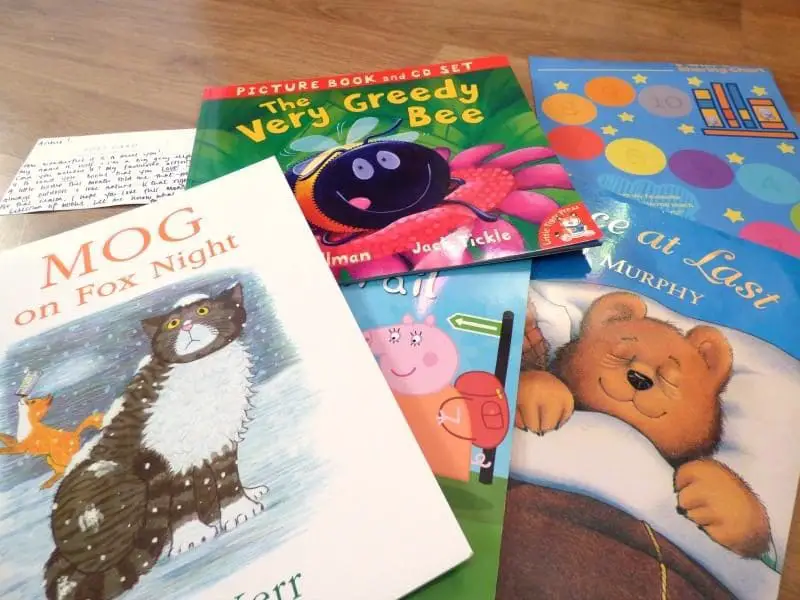 So for those difficult to buy for January birthdays or for the child who has everything, why not give them the gift of a book subscription each month?
If you want to win your own 1 month subscription to WILF Books then fill in the form below.
WILF Books

J x
* We received these books for the purpose of this post, however all opinions are my own.