Disclosure: All the Tweens Gift Ideas were sent for the purpose of this post.
Tweens are so difficult to buy for, they're not quite teenagers and ready for all the grown-up gifts. However they don't necessarily want gifts aimed at younger kids! So it can be difficult to choose the right type of gift for your tweens. Instead of throwing our hands up at how difficult it can be, have a browse of my researched list below, I've found a whole host of tweens gift ideas. Hopefully there's something for everyone!
Tech for Kids
Most kids love their tech and there are plenty who love gaming, whether it be Roblox, Minecraft or other games. So these gifts are great for the kids who want to be playing computer games all night and day!
Gioteck Gaming Tech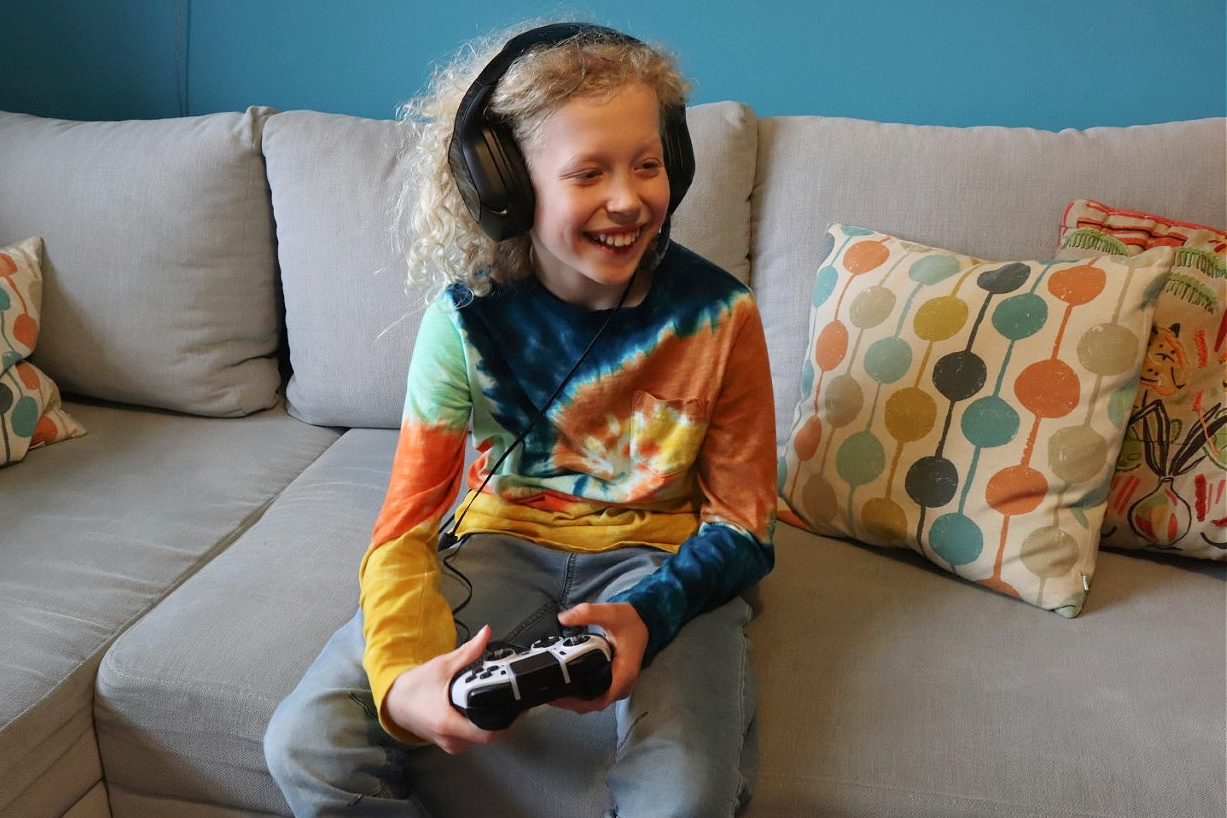 Many tweens will be interested in gaming in one form or another. So a great tweens gift idea is getting them a new headset or pad for their gaming time. This Gioteck gamepad and headset work for various consoles. With wireless technology, vibration feedback from the gamepad and anti-slip thumbsticks it's a great gamepad for tweens.
The headset is set up easily and can be used to chat to friends and play together remotely. Which is clearly great for tweens wanting to connect with friends!
My 10 year old was pleased at how easy the game ad is to handle and likes the addition of the different covers for pad too. These can be swapped with the white to make the pad camouflaged.
Urbanista Earbuds
These Urbanista Lisbon earbuds are great for tweens to listen to their music without anyone else complaining! They are also brilliant for phone call and watching videos on their phone too of course. As they work by bluetooth all you need to do is link the earbuds up to your device to get started.
They come in a compact case that also doubles as a charger. The earbuds slot into the case and then when the case needs charged you can plug it into a USB. It's also possible to use the touch controls (tapping the earbuds once or twice) to activate starting, stopping, answering phone calls and volume. Although we haven't quite got the hang of the touch controls yet!
These are definitely a good tween gift idea for those that love music, watching videos or chatting to friends on the phone.
Caring for the Environment
Younger people are the most environmentally conscious of the current generations. They are the ones who are recognising the need for change in lifestyles to become more environmentally friendly.
Caring for the environment is definitely a 'cool' thing to do at the moment and I've found some great eco-friendly tweens gift ideas.
Reusable Straws
Plastic straws were banned in Scotland back in 2019 and in 2020 in the rest of the UK. This ban reflects the problem with single use plastics. Many tweens and teens are keen to play their part in using degradable or reusable items.
Fortunately straws are easy to take with you in your bag wherever you go. I found these great rainbow stainless steel straws with a cleaning brush from Echo Three online shop. They are easy to drink out of and look great in a drink, you'll certainly know which straws are yours as they're so bright and colourful!
The only thing missing from the straws is a bag to carry them with you, but this would be easy to either make or find around the house.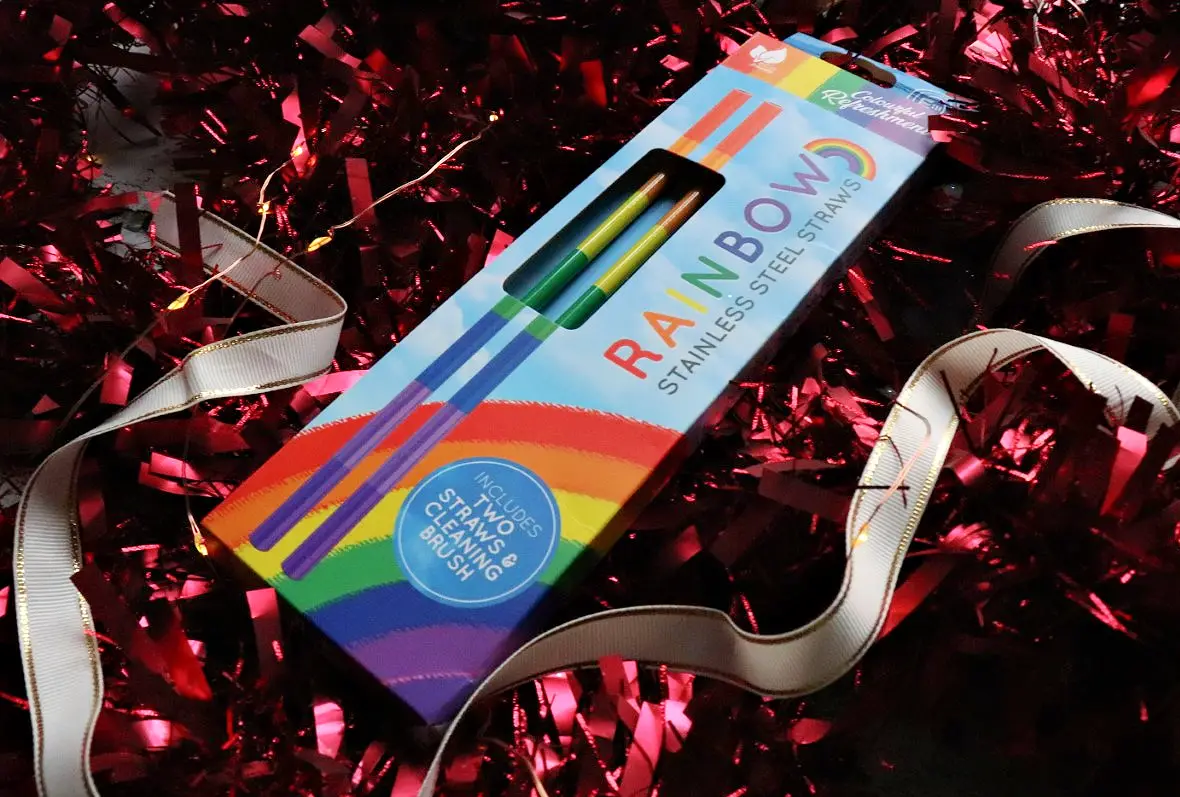 Bee Lovers Bundle
Everyone knows how important bees are to our world, both nature and humankind. So what better gift for an environmentally conscious tween than a Bee Lovers Bundle. This sweet gift bundle consists of a bee cell for solitary bees to nest in, bee friendly wildflower seed balls in a beautiful reusable tin and a bee revival kit.
The bee cell can be placed in the garden, perhaps in an undisturbed corner of a wall, ready to be used. When our gardens are so tidy it's hard for bees to find the homes they need, so this helps invite solitary bees into the garden.
We all know that wildflowers are important for bees and encouraging them to visit our gardens. Plus creating flower corridors for them to feed and fly along is key to maintaining healthy bee populations.
However, it's the bee revival kit that may be my most favourite part of this bundle!
This little keyring unscrews to reveal a small vial of sugar water which you can use to give to a bee in need of energy. So if you see a bee struggling on the ground, open the vial and leave a couple of drops next to the bee. You could also let the bee drink directly from the vial, but don't reuse the solution if you do this as it can spread disease. Once the vial is empty there are directions of how to refill it yourself. It's like a miniature first aid kit for bees!
Animal Fact Notebooks
For tweens who love to write and draw these animal fact notebooks are a good idea. Not only does it facilitate creativity in writing and drawing, but they can learn facts about different animals too. These notebooks are from It's Our Planet Too, where they are made from paper produced from sustainable forests and 100% vegetable ink.
Each double page spread in the book features one blank page and one lined page, alongside an animal fact. This gives plenty of scope for anyone wanting to write a journal, stories or poems. There are currently 11 different notebooks to choose from, featuring a range of animals from tiger to marine turtle. Each one features facts on the cover anima or topic.
It's hoped that these notebooks will help inspire young environmentalists. We think they are great and would definitely recommend these for note taking and story writing!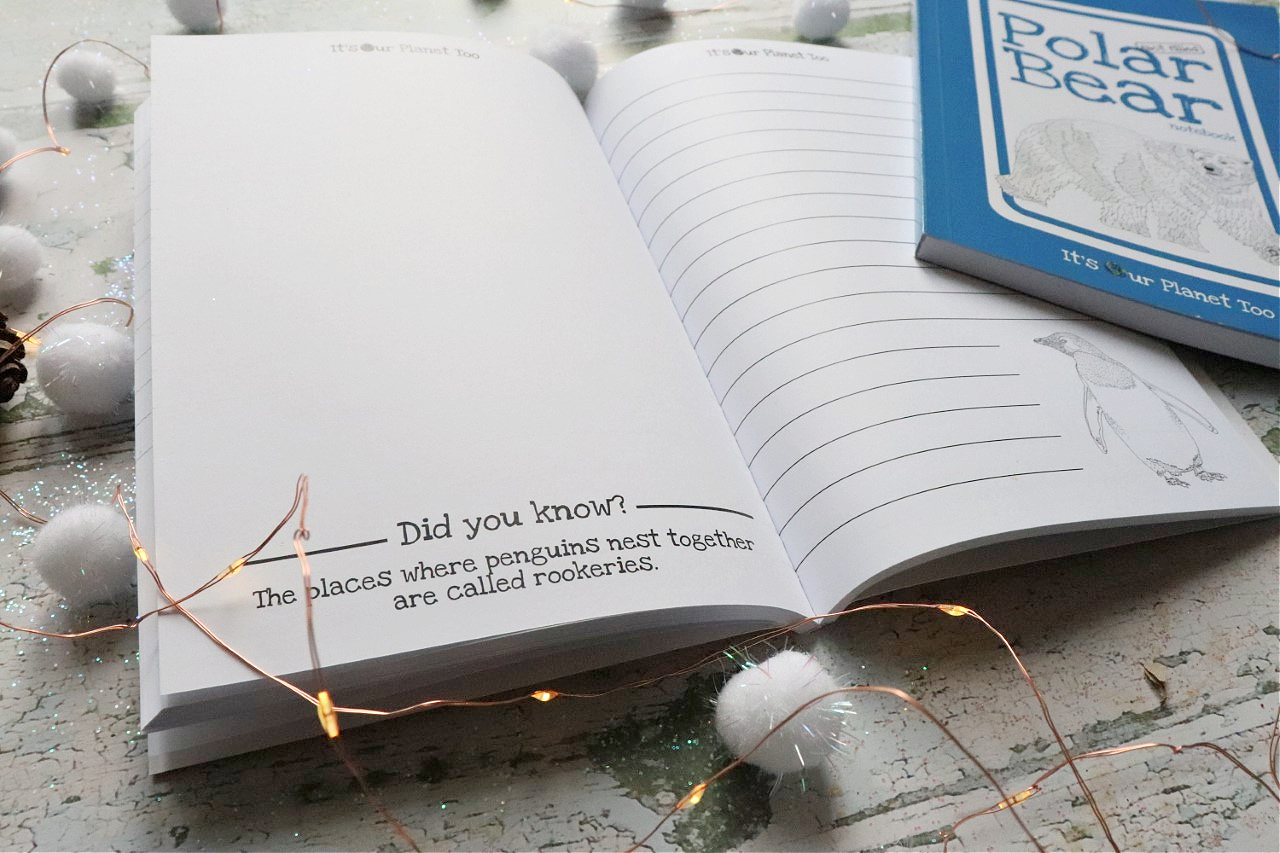 Hapi Bottles
Another item environmentally caring tweens may like is a reusable water bottle. The plastic bottles with cartoons on them are a bit babyish and plastic bottles are not eco-friendly. So sleek metal bottle like these ones from Hapi Bottles are perfect.
They are slim enough to fit into a bag and come in a variety of sizes from mini bottles at just 350ml to the 500ml bottles shown here. They arrive in carboard packaging and have a handy lock feature so they don't leak in your bag. The bottles can be used for either hot or cold drinks.
Once you've owned it a little while and you need replacement parts you can also buy replacement seals and lids. I've also noticed that you can buy carry handles too, which is great for attaching to bags or for when they're carrying the bottle on its own.
Sow Clever Gardening Kits
Gardening is something for all ages. Tweens get just as excited about growing their own plants as kids (and adults!) do. But instead of overwhelming them with tons of packets of seeds it's fun to get a little gardening kit where they have everything needed to start growing.
These mini growing kits from Sow Clever are perfect for tweens who care for the environment. You can choose between growing something edible or a plant such as sea holly or a spiky cactus!
The kits each come with seeds, compostable trays and soil ready to use (just add water!). It's great to keep your tween busy and checking on their little plants throughout the year. They'll get especially excited when they see the seedlings appearing and also if they bear fruit! My 10 year old loves spotting the fruit and vegetables growing in our garden, so I see this being a big hit. Bonus points if your tween like to cook or bake and can use any vegetables they grow in these too!
The Book Lover
Some tweens just want to read, I was one of those and my 10 year old seems to be going that way too. Once he finds a book or series he enjoys he doesn't want to put it down until he's finished. It's lovely to watch, but a little frustrating when you need to leave the house! Fortunately reading stories really helps kids learn about so much, whether it's about other cultures, amazing adventures or fantastical worlds. So if you have a book loving tween, here are a few gift ideas for them!
Portrait Bookshop Book Bundle
The Portrait Bookshop have collated a very special selection of the best interesting and beautiful reads for children of all ages this Christmas. 
Each of these bundles is specially designed to be as inclusive as possible, and tackle important issues, from climate change to LGBTQ to Black Voices.  The bundles for older children include a dyslexic friendly option, black voice and autistic voice and most have LGBTQ+ representation throughout.
There are various bundles to choose from, including eco, LGBTQ+, eco, climate and different inclusive bundles for various ages. We were sent the tween inclusive bundle. The books are the perfect way to get your children reading something different that includes stories about different types of families, children and cultures.
Phoenix Comics
For tweens who love reading, but still like lots of pictures, The Phoenix comics are great. Each issue of The Phoenix is filled with stories, drawing tips and fun artwork, they are great to get kids engaged with reading. These are perfect for reluctant readers and I know several home educators who have said that it's these comics that got their child motivated to learn to read.
The Phoenix comics are aimed at children aged 7-14 and are published weekly. This is a fantastic gift for any tween and may actually get them more interested in reading!
Harry Potter Pin Badge
Not a book this time, but a pin badge. However the pin badge is a collectors pin for fans of the famous Harry Potter books. It's actually a great size at around ?????? and this pin badge features Christmas at Hogwarts, with Hedwig flying over the castle in the snow.
If you have a fan of Harry Potter, then this shiny piece of artwork may be the perfect gift for them. It can be displayed at home or if they're brave can pin it to an outfit (I'd be too worried about losing it for that!). It's a great tactile piece and a good talking point for any Harry potter fans.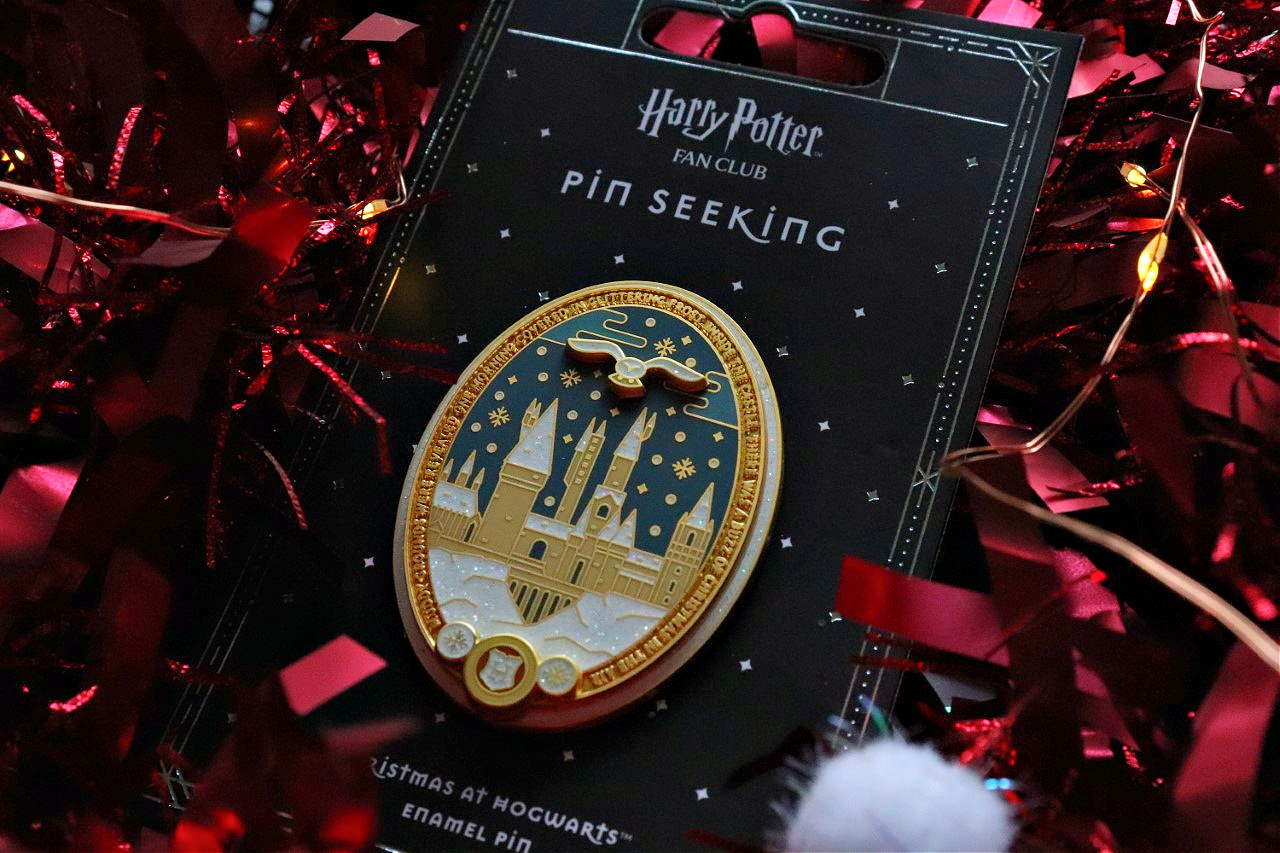 Arts and Crafts
I was always the crafty one when I was a child, making things has always been a hobby of mine. Tweens still like to craft and draw just as much as younger kids do, but they need some more interesting activities to complete. Here are some great art and craft themed tween gift ideas.
Eat Sleep Doodle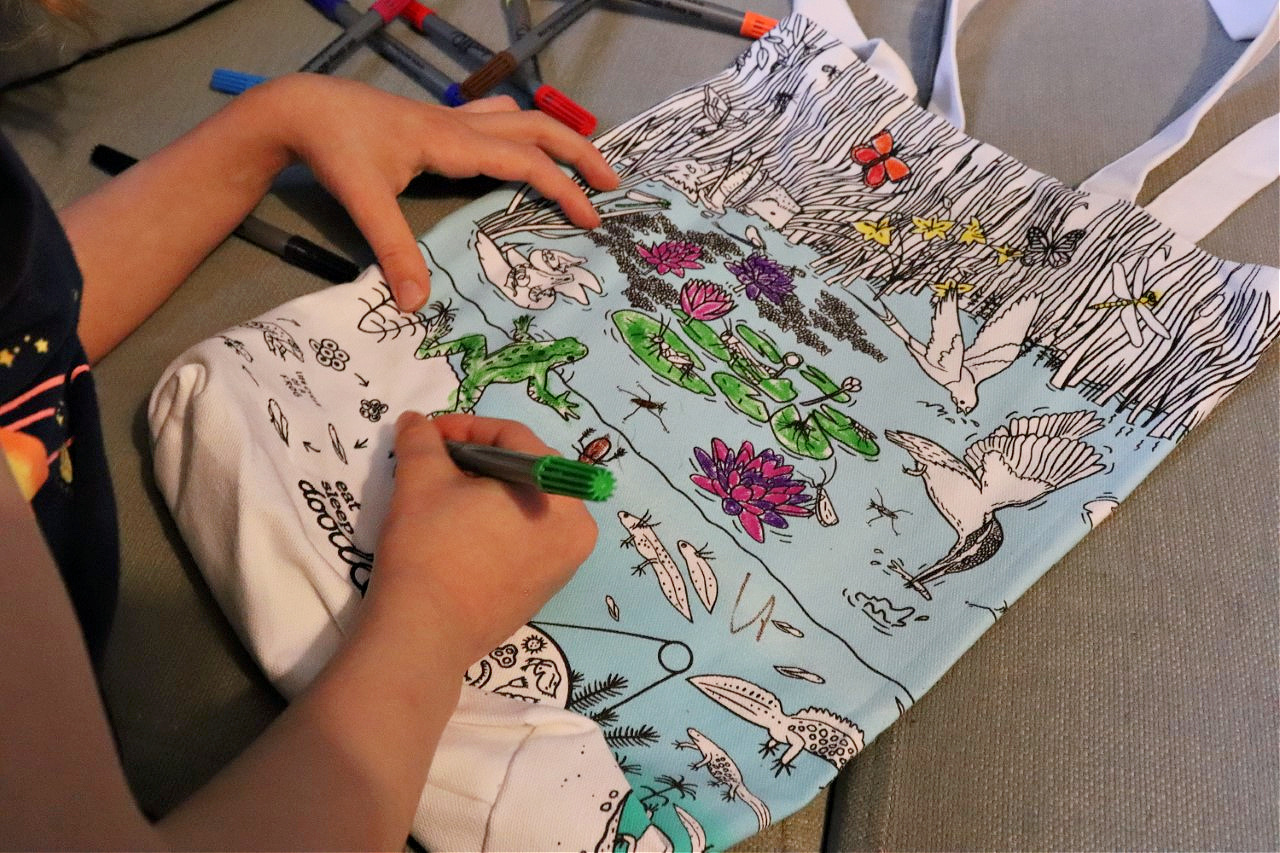 Colouring-in books for adults are a common thing now. But for tweens they might prefer to colour in actual items that they can use. We love the huge range of colouring items available at Eat Sleep Doodle. They have a range of bedlinen, bags and pencil cases, tablecloths and even a Christmas stocking!
We received a pond life bag for the youngest to colour-in and use for his water and snacks at the local theatre group class he attends. The fabric is great quality and doesn't bleed through when you colour it with the pens. The pens are washable, meaning you can wash the items to remove all the colours and start again. Each pen has a thick and thin nib to colour with.
The world map pillowcase is great for young explorers and travellers. You can buy a whole duvet set with this print and even a length of fabric to make your own items. My 10 year old loves maps almost as much as me, so he's had great fun colouring in the different countries and animals associated with each.
Petal Party Jewellery Kit
This jewellery kit from Very is absolutely brimming with beads! There are so many fun flowers and leaves along with round and faceted beads. There's a selection of split rings, earrings and cord for necklaces. Tweens can use these beads to make some pretty amazing and fancy jewellery. I was rather tempted to make some of my own too!
The beads all come in paper bags and a sturdy carboard box. There are also some reusable plastic tubs of seed beads too.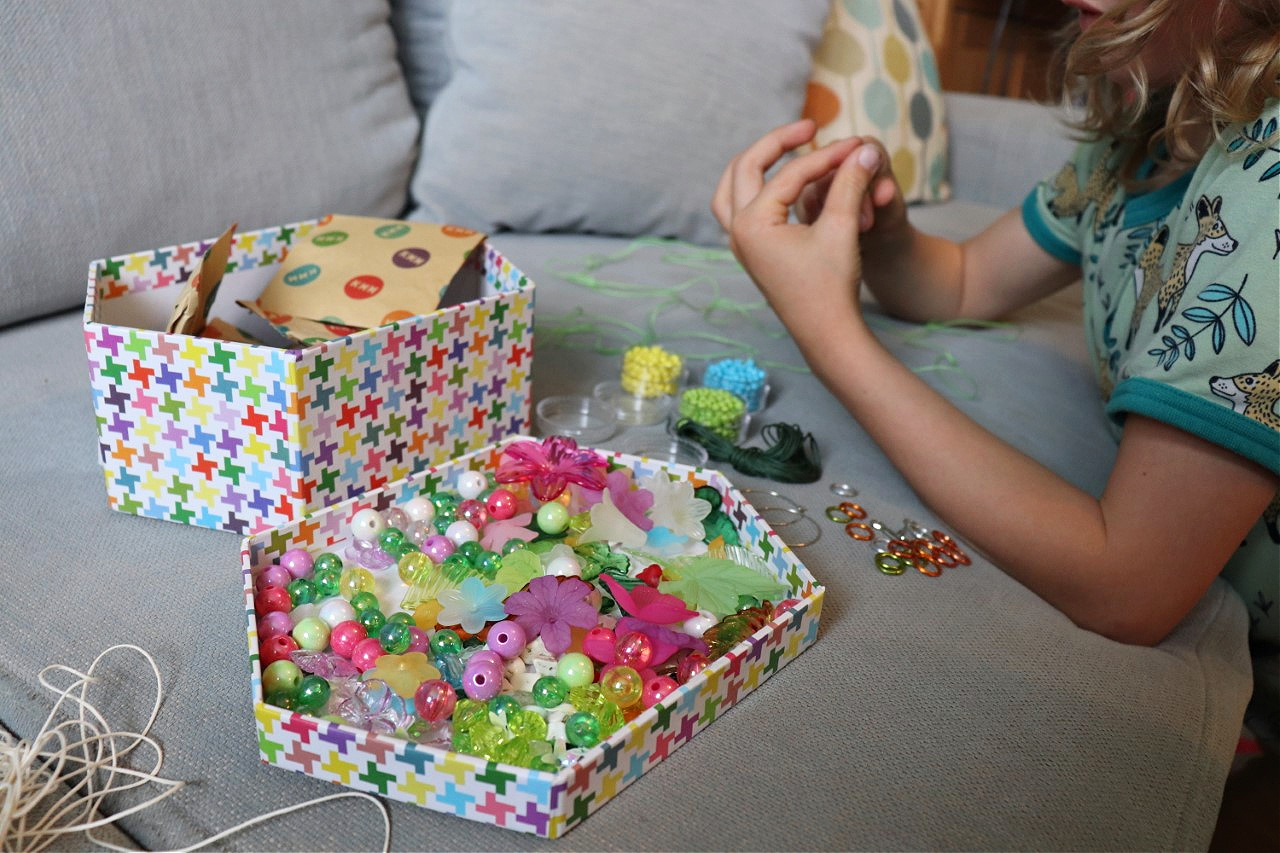 Fun and Games
Sometimes we just need to have some fun with some good board games and novelty items. Here are some fun products for your tweens to enjoy!
Mancala
Have you ever heard of Mancala? It's actually one of the oldest known games and still played today. In the past you would have used seeds rather than glass beads, but the principle is still the same. It's a game of moving the glass beads along the different holes and aiming to be the one with the most glass beads at the end of the game.
It's straightforward and all ages can play, just don't expect to win just because you're an adult. Kids are just as good at this game!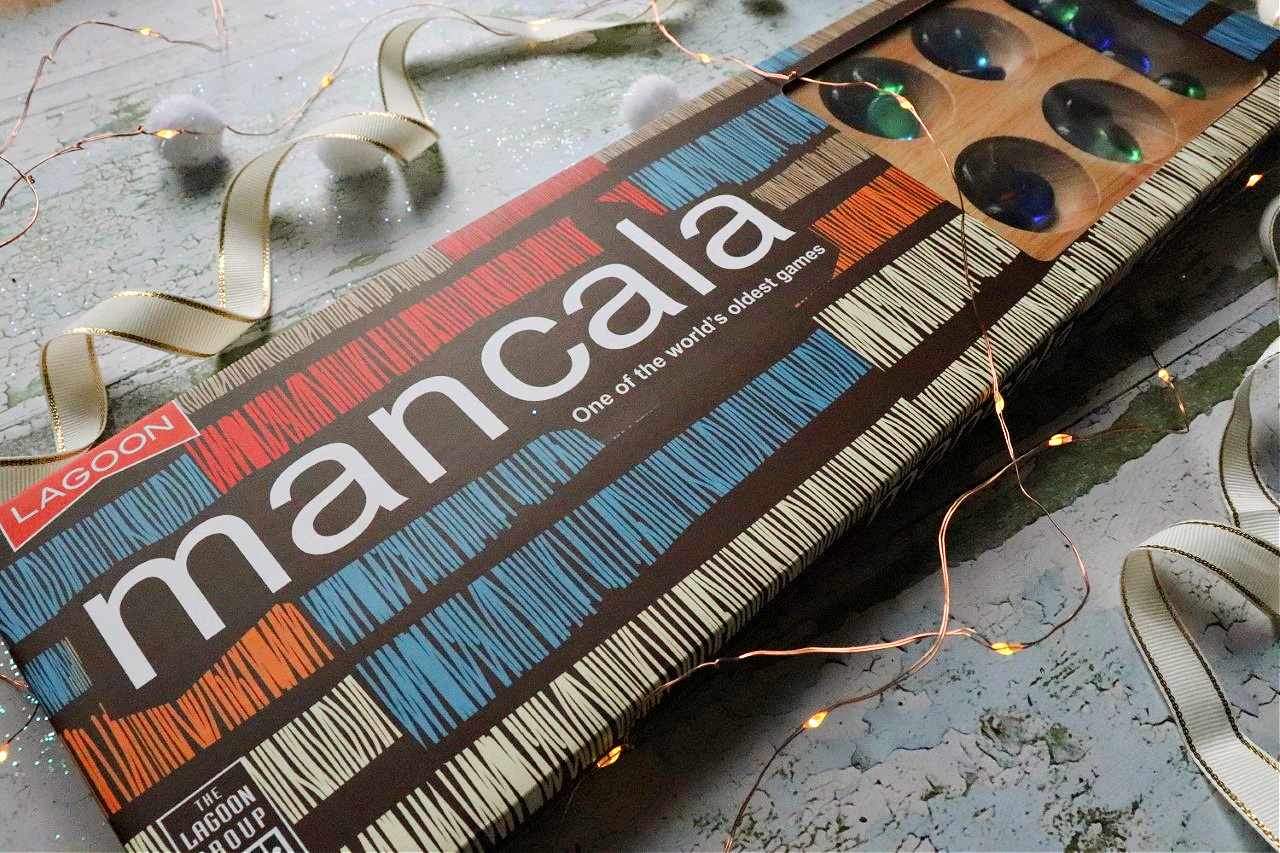 Waboba Flyer
The Waboba LED flyer is a great item to get kids exercising. The aim is to keep the flyer off the ground for as long as possible. It's a tough and durable toy which can be hit, kicked and thrown, with feathers for easy flight.
It's a great way to improve kids hand eye co-ordination and can even be played in the dark! When it hits something at speed, like your hand or the ground, it lights up. Fantastic to take camping or on a walk with tweens!
Novelty Cushion
Tweens need their own space to relax and feel at home. This includes a comfy chair or bed to relax on. A super soft comfy cushion to lie on is a must of course, like this building brick shape cushion. It's perfect for my tween who loves Lego and I know plenty of other tweens who are just as obsessed with this popular building item!
This is such a soft velvety cushion that tweens will love to lie down on or just cuddle for some extra comfort. It's definitely a tactile item for tweens.
Orbeez Foot Spa
This was a surprisingly big hit with both my children and especially good for any children who likes that extra sensory stimulus. The Orbeez Soothing Foot Spa is perfect for a little pampering and relaxation at home. Both my boys loved having the water beads massaging their feet.
You need 4 AA batteries to run the motor, which lets the Orbeez flow up through the canopy and fall onto your feet below. A great way to add some relaxation and sensory fun for tweens. You can easily buy more Orbeez when the ones that arrive are dried out or a bit crushed from feet sitting in them!
Find More Gift Ideas Here!
Pin Tweens Gift Ideas