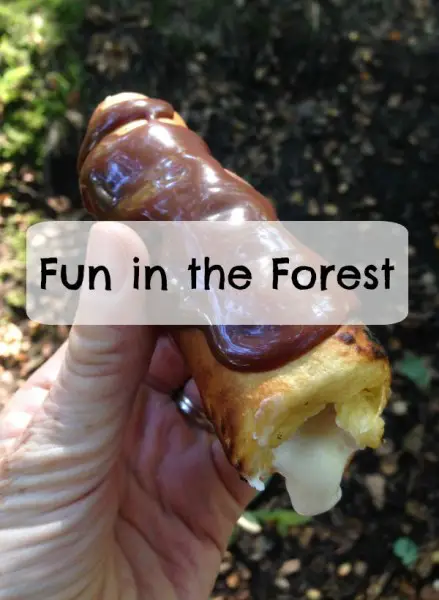 On Monday we met up with friends in the woods.  The boys always have a great time exploring, but they know their boundaries and don't go too far away.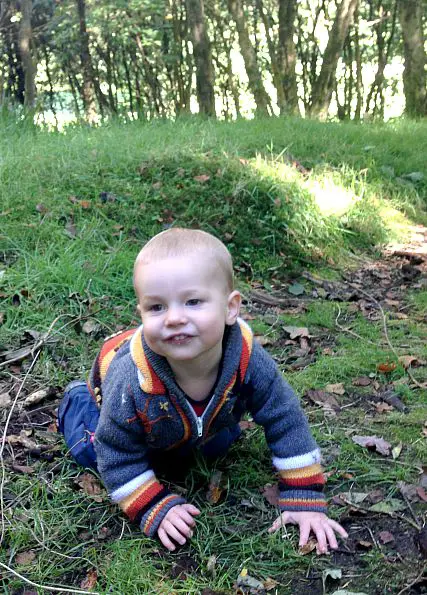 Normally O likes to spend a large part of our time in the woods splashing in a nearby stream, but there hasn't been much rain in the last few days and so the stream is fairly dry.
Instead we made eclairs on an open fire that one of the older children had made.
It's genius really! My friend had brought croissant dough, skooshy cream and chocolate sauce.  First you use a knife or potato peeler to scrape an end of a thick stick clean and wrap a rectangle of dough around.  Hold over the fire until cooked (this takes a while) and then let it cool down and remove from the stick.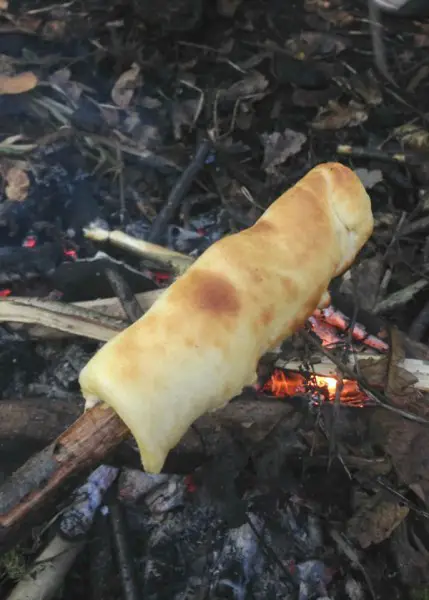 Squirt cream into the hole and put sauce on top.  Then eat!
Beware, it is very, very messy, so bring wet wipes!
The rest of the time was spent playing with a friend and climbing trees, a great way to spend a morning!
When was the last time you played in the woods?
J x