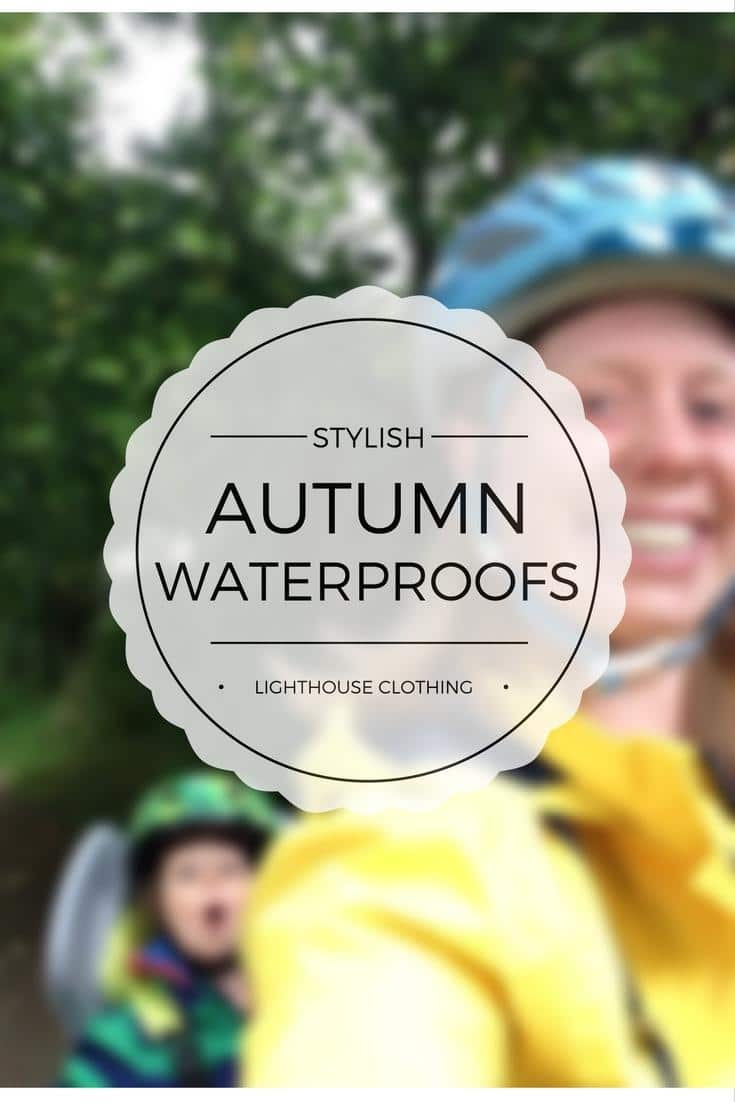 We definitely use a lot of waterproofs throughout the year. I mean we do live in Scotland, rain is a given!  But our temperatures vary over the seasons and it's nice to have something to wear that isn't going to keep you too warm between spring and autumn.
For winter we tend to have fleece lined coats, that are lovely and cosy, but clearly that is too much at other times of year.  Such as our current cool, but not freezing weather up here makes it too warm for walking around in fleece jackets, but a thinner waterproof over clothes keeps us dry and warm enough whilst walking.
We were sent some gorgeous waterproof coats from Lighthouse Clothing to review and were very impressed.  They are thin enough for spring to autumn, keeping us dry without getting all sweaty like the thicker waterproof coats.
I love the shape and length of the Beachcomber waterproof jacket, it's a perfect fit and keeps the rain and wind off on cooler autumn days.
The boys have been enjoying adventures in the woods, throwing sticks into a local woodland pond.  There were newts in this pond earlier in the year, but the water has drained off and we haven't seen many in a while.
We also had another bike ride up to a local view point, where we had fun watching a combine in a field, racing around being monsters and staring at the gorgeous view of the mountains.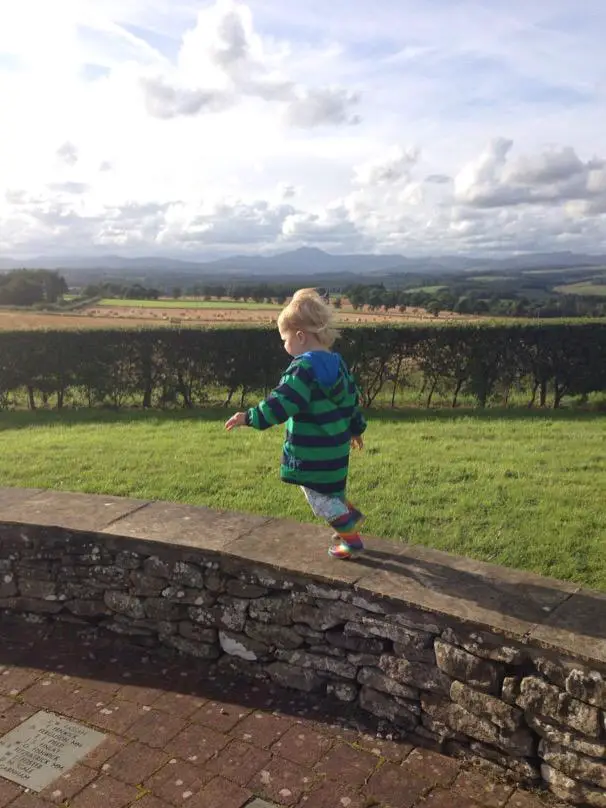 The boys love their Skipper jackets too and find them particularly comfortable and love the designs.  The hoods are a good size too, big enough without going over their eyes.
The pockets are perfect for little hands to open and close and store their finds on walks, we're still looking for conkers, but hopefully will find some soon to fill our pockets with!
What do you look for in a good waterproof jacket?
J x
* We received these jackets for the purpose of this post, however all opinions are my own.