It's become quite clear that Mr O would love a pet, he loves watching friends dogs, guinea pigs and even fish.  We, however, are less keen on getting a pet that will make life with two young children (including one who doesn't particularly like sleep) quite difficult.
So, until the boys are older Mr O will just have to dream about what kind of pet he would like.  With their current obsession with all things Paw Patrol he really wants a dog, particularly a grey one like Rocky, perhaps even with a green coat…
Mr O was asked by Petplan to draw his own dream pet, so he asked me to help him draw a dog shape, directing me how it should look and then completed the shape and decoration himself.
As you can see from his drawing, glitter features heavily and glueing things on was a must!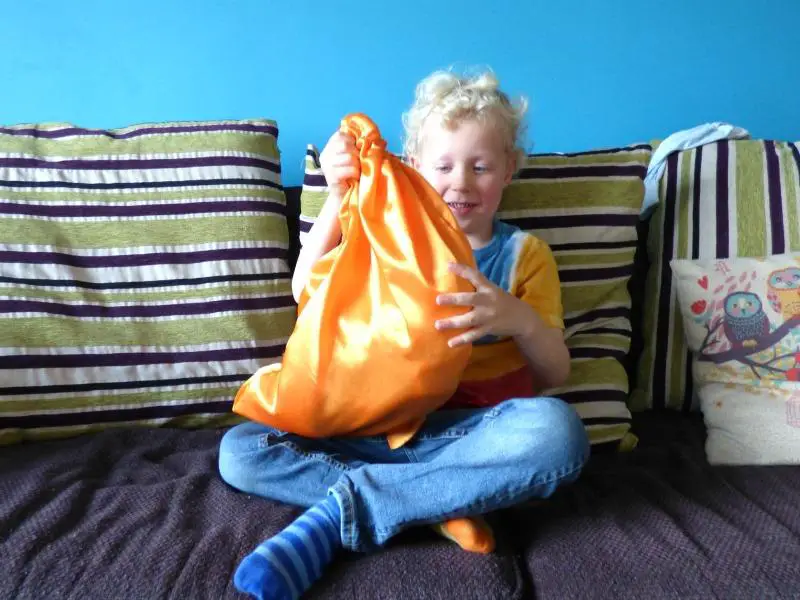 We sent away his beautiful drawing and were excited to receive a parcel a couple of weeks later.
It's not quite the same as he drew (he was hoping for a green and yellow body), but he still loves his new dog, which (thanks to granny) has aptly been named Star.
This is a great way to play with a pet without having all the responsibility of walking, feeding and playing with it.  Not to mention the costs involved in looking after pets, such as vet bills and pet insurance.
What would your child's dream pet look like?  Would they like to see their drawing come to life?
J x
* This is a collaborative post with Petplan, however all thoughts are my own.