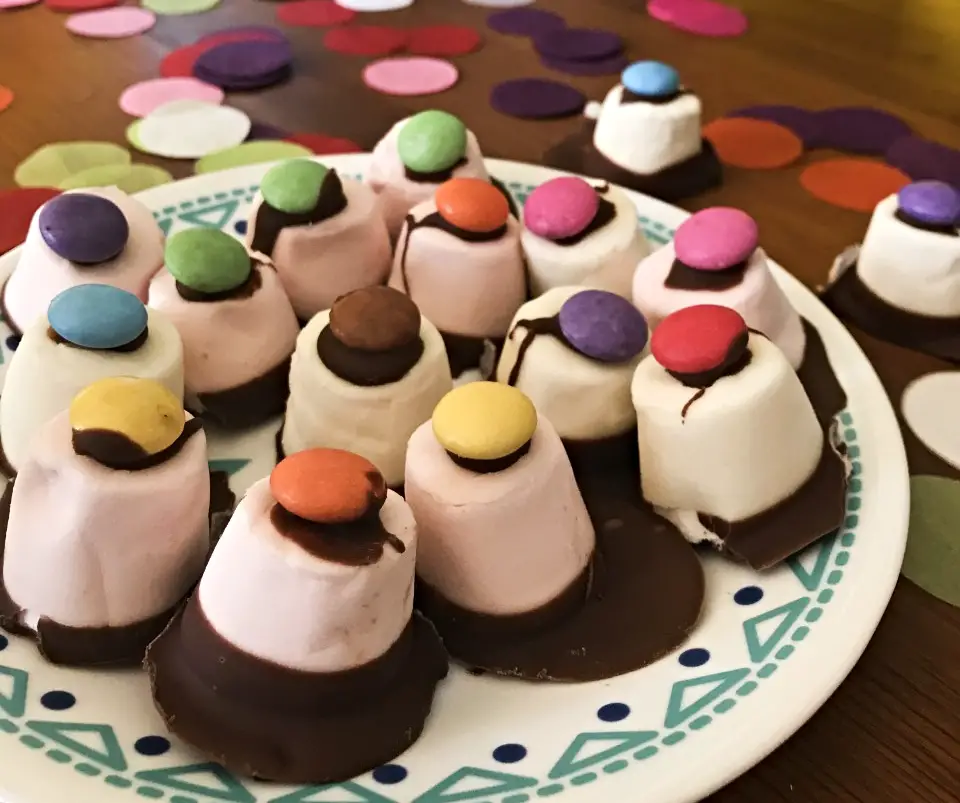 If you grew up in Scotland then you will know of the delicious kids party, Top Hat Treats.  I feel a bit guilty calling this a recipe as it's so unbelievably easy.  However I know a lot of other people around the world won't have heard of these and may need some pointers on how to make them.  Especially if your children are growing up in Scotland, but you didn't.
So, here is a step by step guide to the sweet treat, Top Hats.
Top Hats Party Treats
Top hats are my ultimate favourite party snack. They are simply marshmallows and chocolates in mini cake cases (although these aren't necessary!).  A few ingredients and just 15 minutes or so and your Top Hats will be made.
Ingredients
Marshmallows (the normal size, not the mini ones)
Milk chocolate for baking (dark chocolate is good too, but not all kids enjoy it)
Smarties (they are sugar coated chocolate beans)
Mini cake cases (traditional, but don't worry if you can't find any)
Method
Melt the chocolate in bain marie (glass dish over pan of boiling water).  Don't let the water get into the chocolate or it will ruin it.
Set up the mini cake cases ready for the top hats.  If you don't have cake cases place a silicon baking mat or baking paper down on a flat surface instead.
Dip the wide end of a marshmallow into the melted chocolate and put into a cake case or onto the baking sheet.
Use a teaspoon to put a small drop of chocolate on top of the dipped chocolate marshmallows.
Place a smartie on top of each marshmallow on the little bit of chocolate (helps it stick in place)
Let the Top Hat Treats set and you're finished!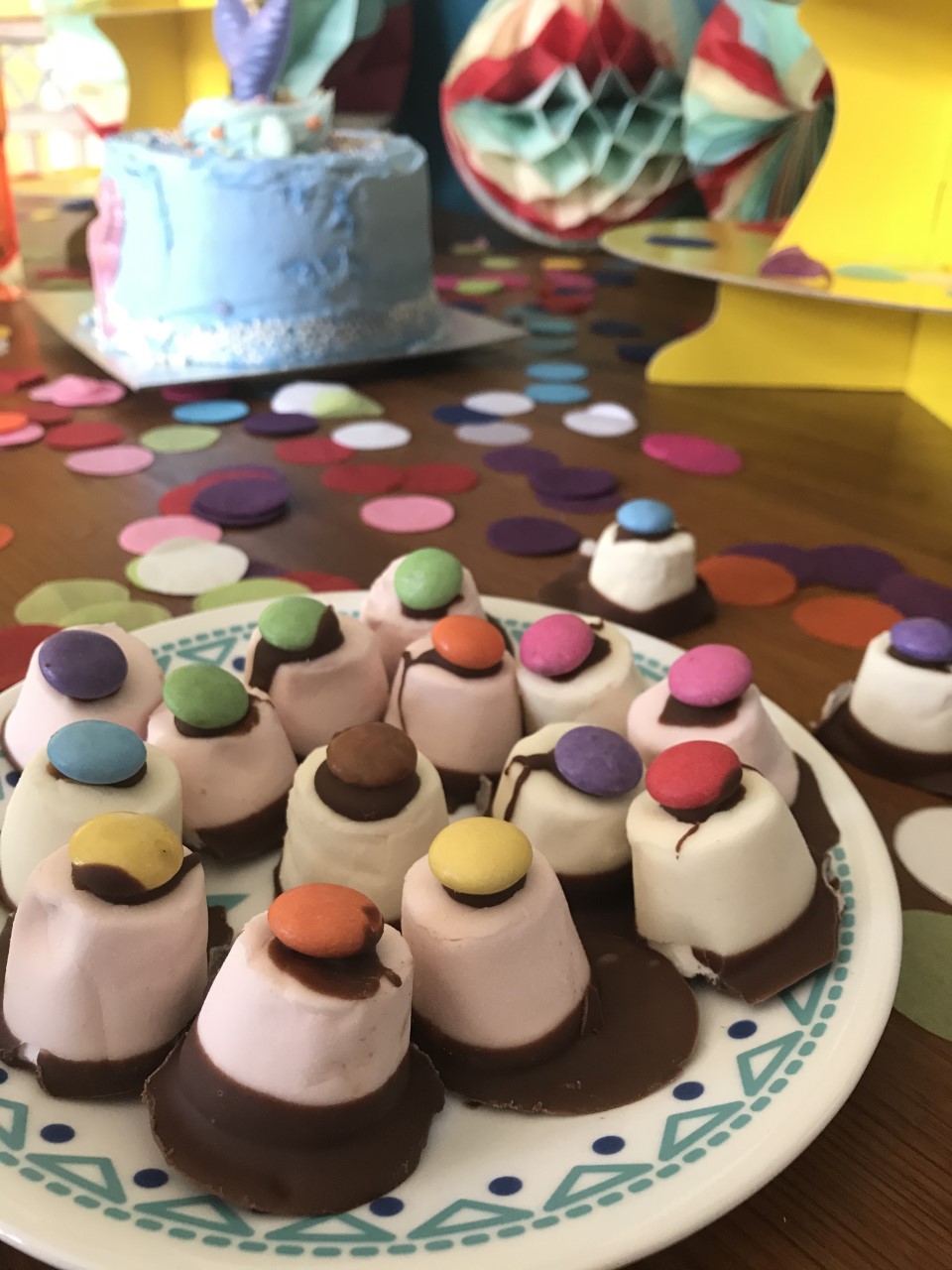 I told you it was easy!  I was making the top hats during the Coronavirus pandemic for my birthday with my children. I couldn't find the cake cases, so this is how they look without the cases!
Pin Top Hat Treats For Later