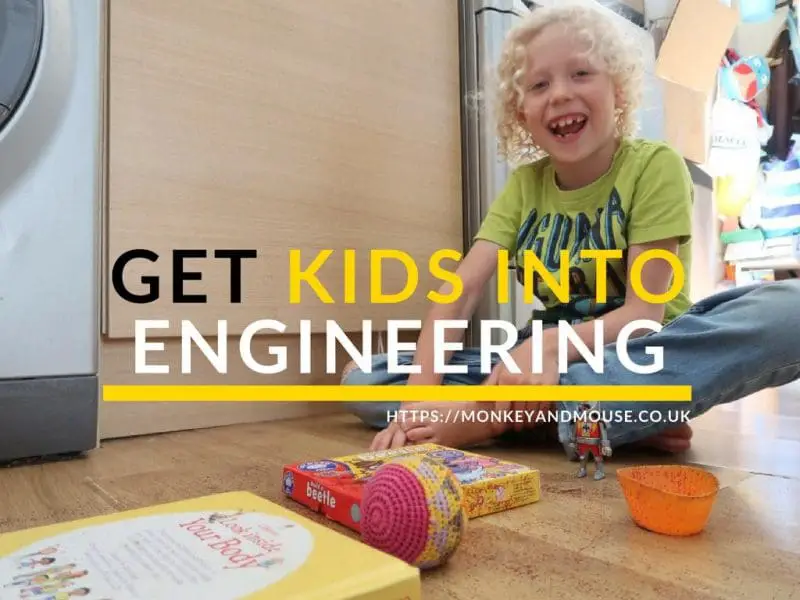 This week we're getting involved with The Year of Engineering and enjoying their summer challenges and fun activities to keep their minds active.
Engineers are what makes our modern world go round, without engineers there would be no bridges, mobile phones, clean water, computer games or power stations of any sort!  So it's important that our children can understand how engineering works and be given the opportunity to take it as a career path if they choose to.
I know my eldest has a particular interest in how things work and can definitely see him being one of the engineers of the future.  Building bridges and constructing various tunnels and obstacles for his train tracks is a popular hobby of his at the moment.  Perhaps he will be involved in building real bridges in the future!
The Holidaymakers
As part of the year of engineering, the UK government have set up a summer section to the website called The Holidaymakers with lots of activities, videos and weekly challenges to complete.  There are also a variety of different events throughout the UK to attend.
I really love the look of the RAF100 Tour at Glasgow Science Centre, open from 31st August to 2nd September 2018.  They will have an interactive STEM and Techno zone as well as several aircraft on display.  It sounds like a great way to get into engineering, plus there are loads of other fantastic STEM exhibits at the science centre.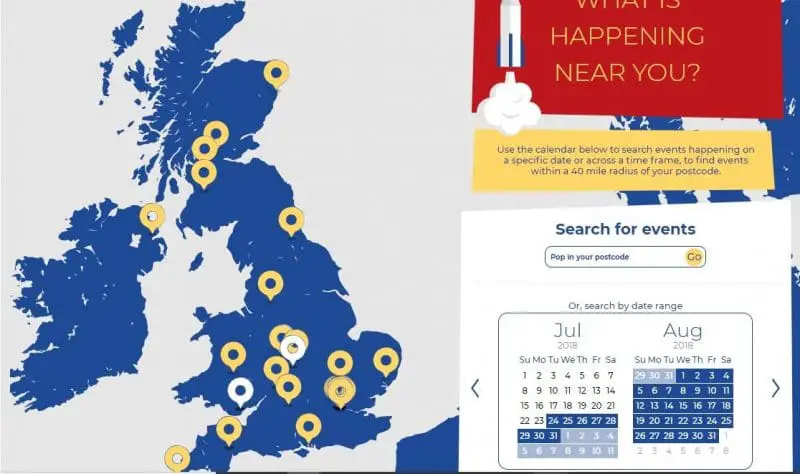 You can print out your own holiday journal from the website to keep track of your child's progress through the activities.  You can try the activities listed on the site at any time, we love the look of the water wheel and have added that to our list of activities to try out later this week.  However, today we are going to be showing you how we got on with the weekly challenge.
Each week a new challenge is revealed and this week it is the turn of the Chain Reaction.  We headed over to the challenge section of the website to download the challenge sheet and get started.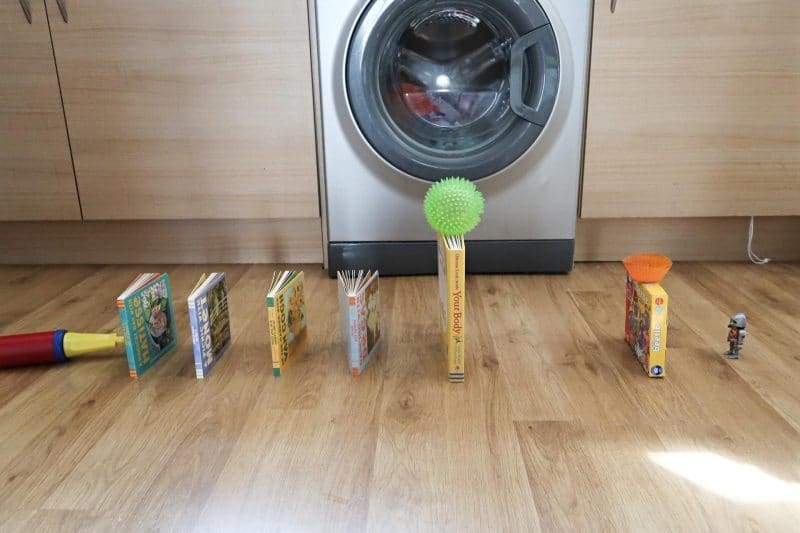 The idea of this challenge is to use a variety of household items to create a chain reaction, a domino effect that makes 1 thing happen after another.  The suggestion on the challenge worksheet is of domino's knocking a toy car forward that bursts a balloon withe the needle attached to it's roof.
We chose to create a chain reaction using books, a ball, little people and glitter!  First we lined up the books on edge, then balanced a ball on top of a taller book with the hope it would fall off, roll and hit the game box.  The little cake case on top of the game box is full of glitter and as to tip on top of the knight.  Unfortunately I could only find red glitter, so it does look a bit like the knight has died a sparkly death.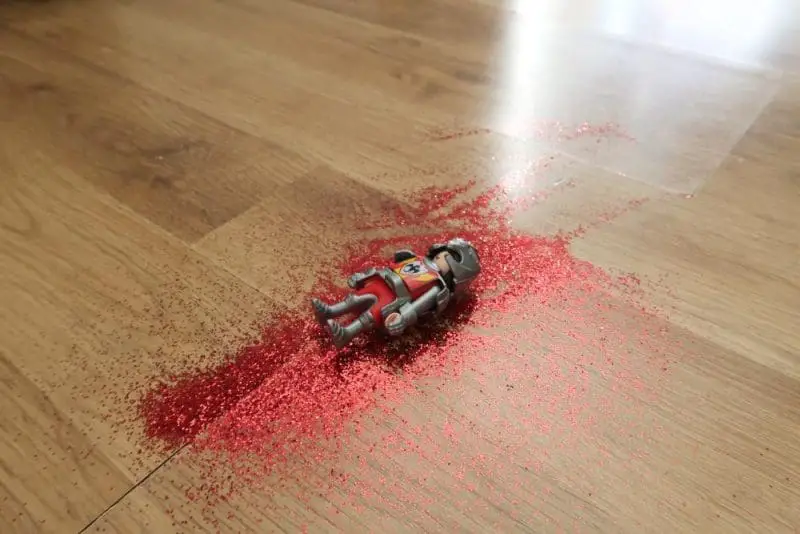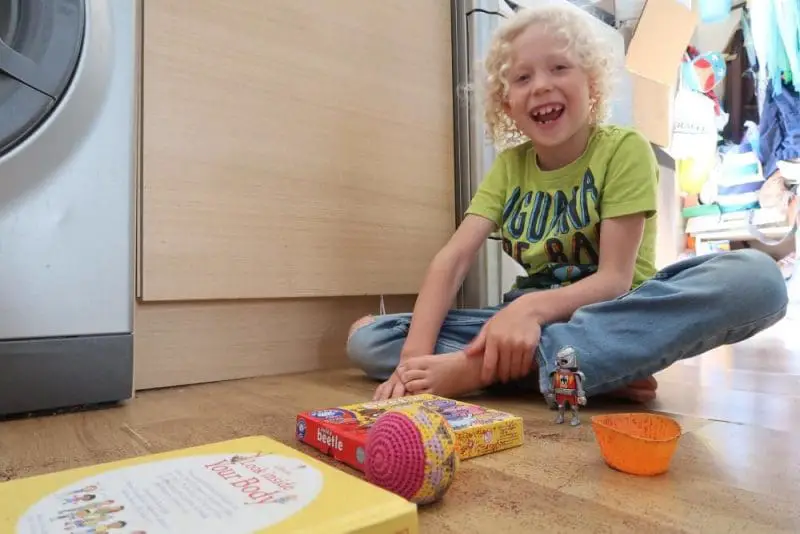 After this attempt, which didn't always work 100%, with the ball falling the wrong direction and not knocking the glitter over, we went outside.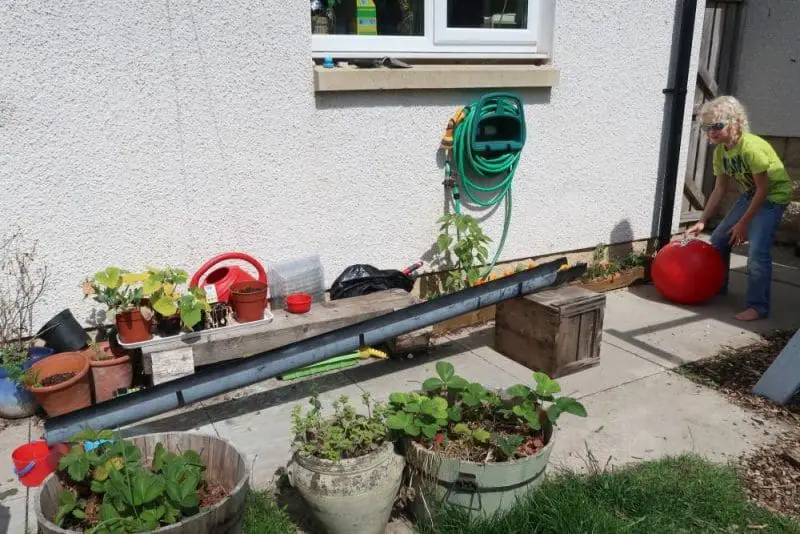 Outside we took a large red ball, lined it up with some guttering, placed a car at the top of the gutter and a bucket of water at the bottom.  When my son rolled the ball toward the gutter it bumped the car, which slid down and splashed into the bucket of water.  It worked every time, probably because this particular chain reaction was a lot simpler.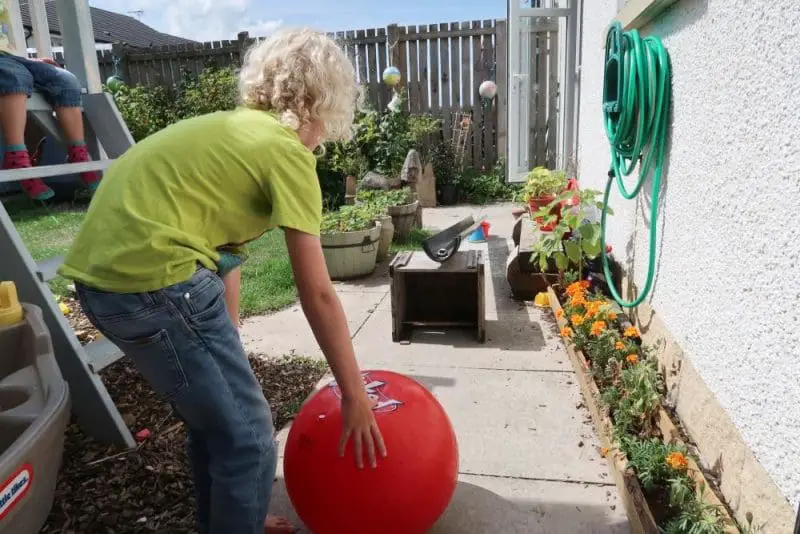 It was great fun setting up the chain reactions and seeing my son come up with new ideas of what to do and how to solve the problems.  This type of activity is always brilliant for innovation.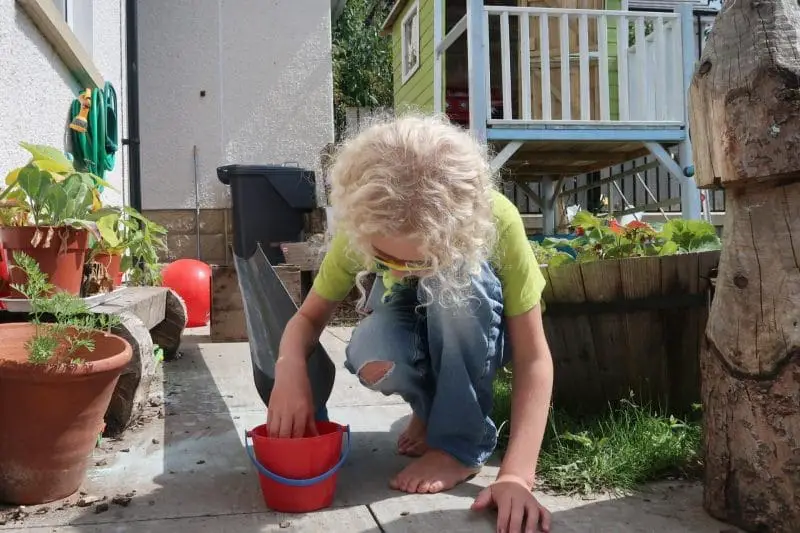 Once you have completed the challenge share on social media or email the address on the challenge sheet to enter the prize draw to win a sleepover at the Science Museum.  Fingers crossed!
Don't forget to go back to the website every week for the new challenges!
Why Engineering?
If you are still wondering why we want to get kids interested in engineering then click here to watch some of these great videos from the Year Of Engineering.  I particularly love the Engine Ears video, it's great for getting younger kids to understand how much engineering is involved in our everyday lives.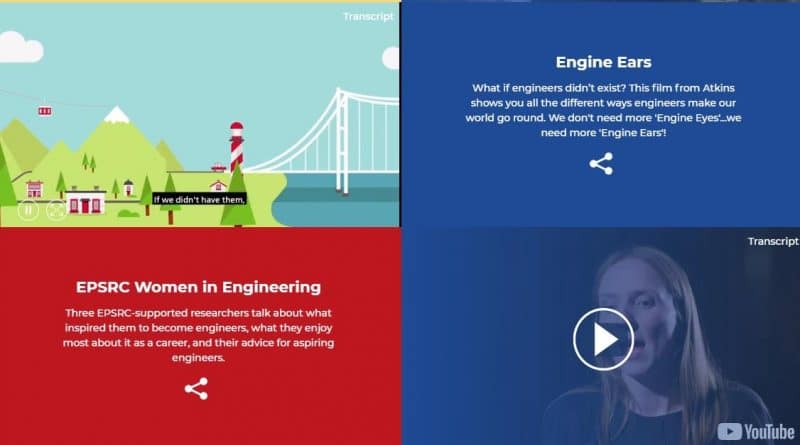 It's amazing just how many things that we use that involve engineering!  I do wonder if our eldest will become an engineer, he certainly has a love of building and inventing.
So what are you waiting for?  Lets get engineering!
* I'm working with BritMums promoting #TheHolidayMakers campaign, sponsored by The Year of Engineering. It's all about getting children excited about engineering with fun and stimulating activities that will keep them engaged all summer long. Check out https://www.yearofengineering.gov.uk/theholidaymakers to find activities for your child, including challenges in which they could win cool prizes!