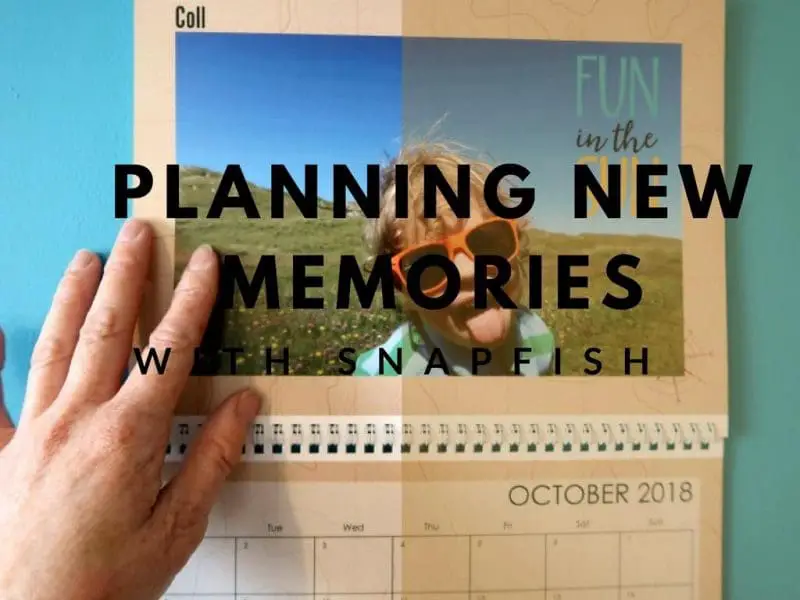 It's not even December and we still have one more holiday planned for this year, but we are already planning next years holidays!  We have several UK breaks planned already and are looking forward to seeing much more of our Scottish beaches and countryside areas.
It can be so hard to keep track of all the dates we are planning and exciting events that we love to attend each year.  So of course we are happy to have a new calendar ready for all our 2018 plans.
Planning Memories
Our calendar this year is from Snapfish, a company that I have used many times before.  You can create a really quick calendar using their options, but I personally like to take a bit more time to create it just the way I like.  Why wouldn't you?  You (or whoever you are gifting it to) will be looking at it every day for a year!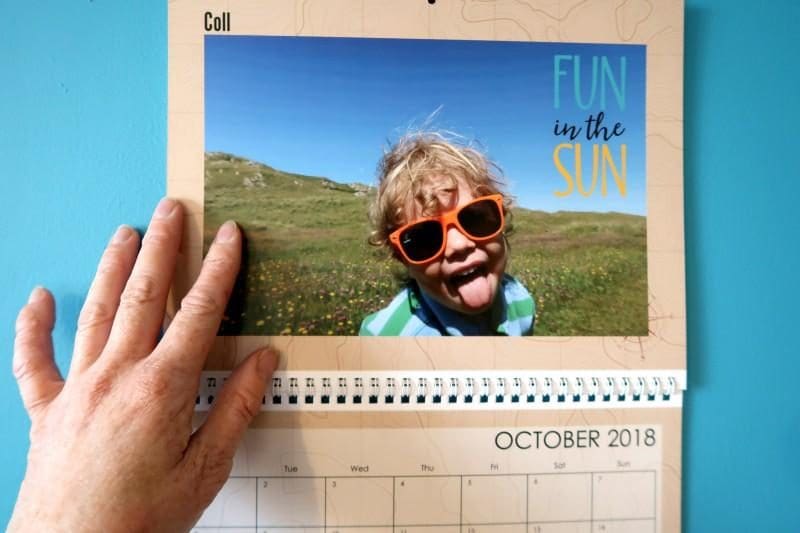 So I meticulously went through our holiday destinations from this year and chose my favourite photos.  Then tried to ensure that there were fairly equal numbers of photos of each child, as I don't want to face the argument of 'there's more photo's of him!' quite just yet!  Most of our best photos were actually from the isles of Coll and Lewis, where we had some fantastic weather and visited many gorgeous unspoilt beaches.  I had a lot of fun going through our memories and know that each month we will love reminiscing of our holidays from 2017.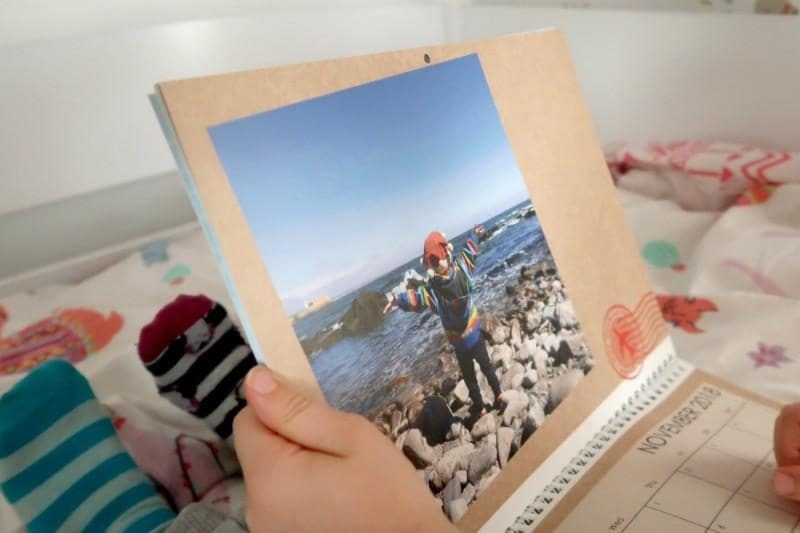 The actual creation of the calendar was very easy, aside the decision of which photos to include!  There are loads of options for the theme of the calendar.  I opted for a travel themed calendar and used some of the embellishments (there are hundreds to choose from!) such as starfish, quotes and anchors to decorate each page.  You can even choose to place pictures on the different dates, such as a photo of each person on their birthday days or anniversaries.
The Verdict
We received the calendar last week and I immediately got started writing all of our holiday dates for next year and other events that we like to attend each year.  There is a surprising number of things that need to be written on before the year has even started!
Of course when I left the calendar for a few minutes someone else decided to steal the calendar away.  I found him sitting on the bed enjoying looking at all the photos from this year.  His favourite photo was the one of him sticking his tongue out on the beautifully sunny day on Coll, on our way back from visiting a stunning beach.  So clearly he had to copy the expression!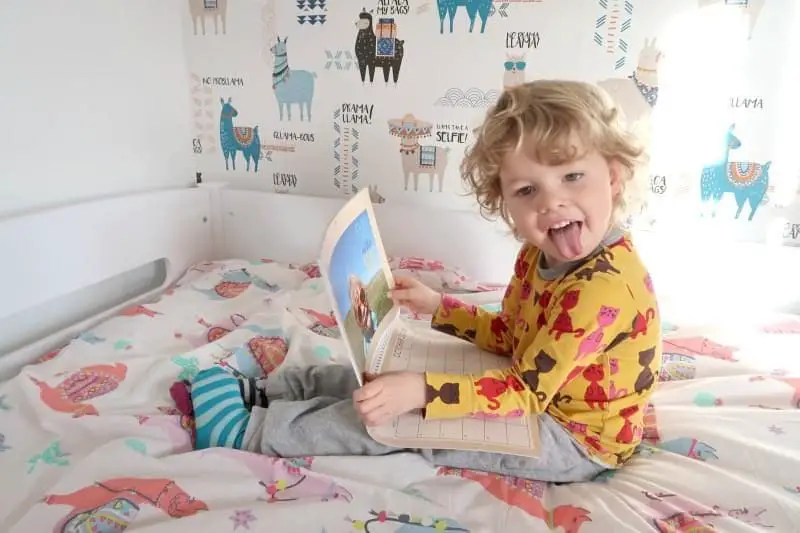 We chose to keep this calendar, but it's easy to buy multiple copies to send out to family for gifts.  Grandparents always love photos of their grandchildren, so why not gift them a copy for Christmas?  It makes the perfect personalised gift and easy to create.
Who would you send your Snapfish calendar to?  You can also get a 40% discount on your purchase with my code:  JENNY40
Enjoy!
* This is a sponsored post in collaboration with Snapfish, however all opinions are my own.