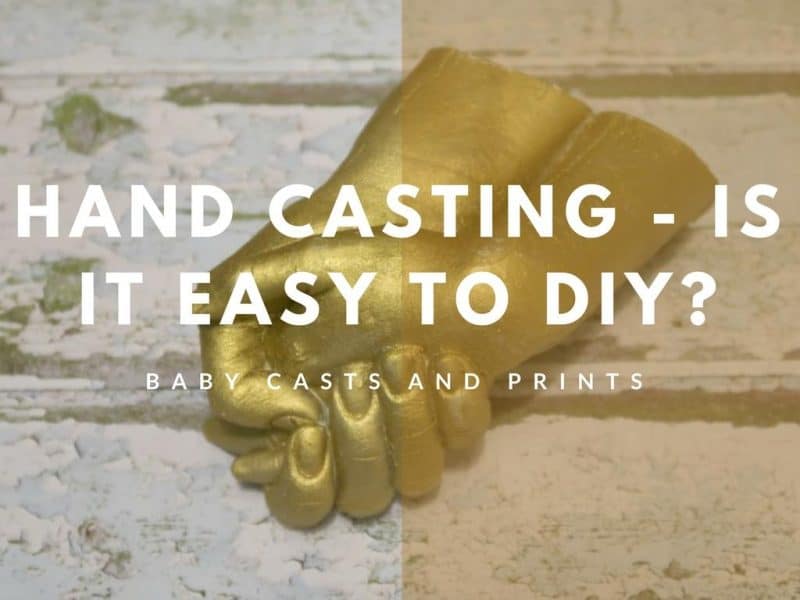 I am sure most people will have seen  the cute feet or hand casts of tiny baby hands and toes in a friends house.  I know several people who have them proudly displayed.  When the boys were babies we created plenty of prints of feet and hands, but I didn't think I could create a cast myself.
So I have to say that I was a little intrigued when Baby Casts and Prints asked me to test out their Holding Hands 3D Family Casting Kit.
Using The Kit
I was definitely a little nervous about using the kit.  I read the instructions several times over, looked at the reviews on Amazon and read the instructions again.  And again.  And perhaps again!  I knew that there was only a finite amount of time for the alginate to turn from liquid to solid and I was concerned that we wouldn't have our hands in position in time.
My 6 year old and I decided it would be best to just have two of us doing the casting, mainly as little one doesn't like getting his hands covered in anything gooey.  We practised our hand holding in the bucket with just water and decided that we were happy with our hand positioning.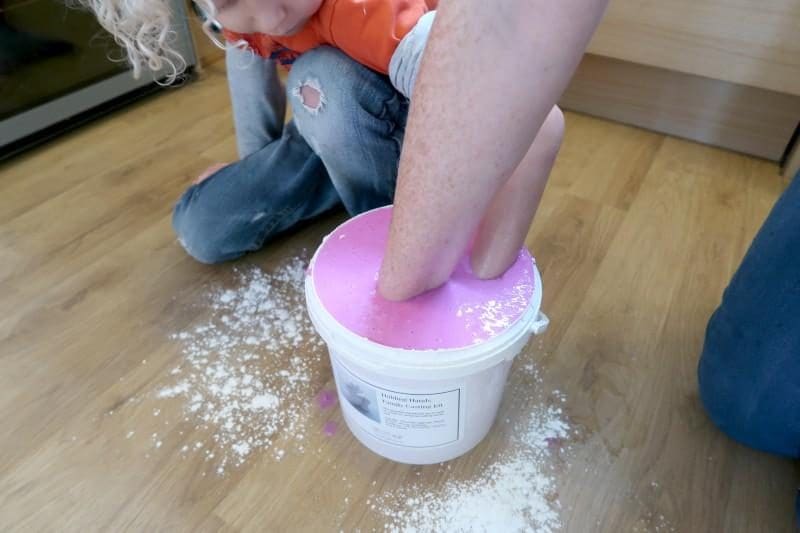 I started mixing the water and bag of alginate moulding powder as instructed, using cold water and whisking well.  This was most likely our first mistake.  I used COLD water, it should probably have been lukewarm and instead of setting fast (within 5-8 minutes) it took a good 10-15 minutes before the alginate had set.  That was my mistake and I recommend using a thermometer to check the water temperature is around 21 degrees as per the instructions.  Because of this mistake we did not have as relaxed a hand hold as I would have liked as my son was getting a little bored.  So please remember to have the water at the temperature recommended, not as cold as we did!
We were both surprised at how pink the mixture was to start with and the change from pink to grey was very obvious once it had begun to harden.  Looking into the mould once it was hard was strange and you get the feeling that it doesn't look right, but just hope that by some miracle it does create a decent hand shape!
The Results
Once the mould had set and I had washed it out with water as suggested we mixed the plaster of paris and poured it into the mould.  Five hours later when my 6 year old was at his swimming lesson I slowly took the mould out of the bucket and began to cut away at the alginate, revealing the hands within.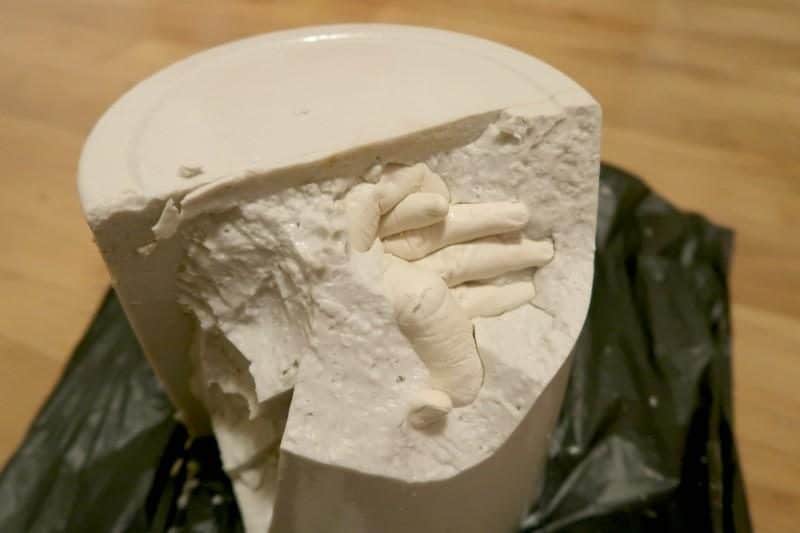 I was seriously impressed!  Not only did they look like two hands being held, they did actually look like our hands!  When my mum visited a few days later she said that she could recognise the distinctive look of my hand from the cast.  I think it's such a lovely keepsake of my son and I, which will be residing at my parents house for the moment as I have nowhere safe enough to keep it here!  I certainly don't want it being knocked off the shelf!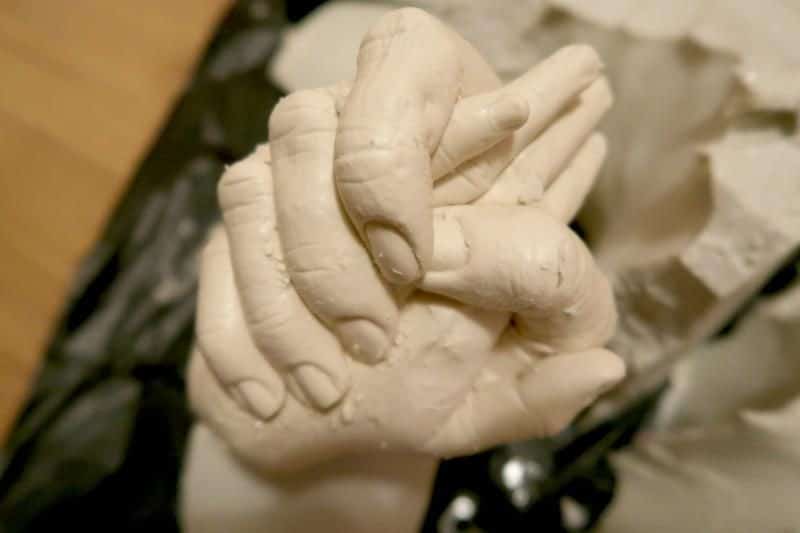 After 5-7 days the cast should be dried out and you are advised to seal it with PVA glue and then paint a colour of your choice.  Metallics such as silver and gold are quite popular. We chose to paint the hand gold and I think it looks brilliant.
The only thing I would differently next time (aside the water temperature!) is to not put our hands so far into the bucket.  The cast could look even better if it was just up to the base of the wrist.
I definitely recommend trying this out for yourself.  The kit includes almost everything you need, you just need a few extra items such as bowls, whisk, bin liners etc.  We had a great time creating our cast and now have a lovely memory for many years to come.
Competition
If you would like to win your own Holding Hands Family 3D Casting Kit then please fill in the form below to enter.
Good luck!
Holding Hands 3D Family Casting Kit