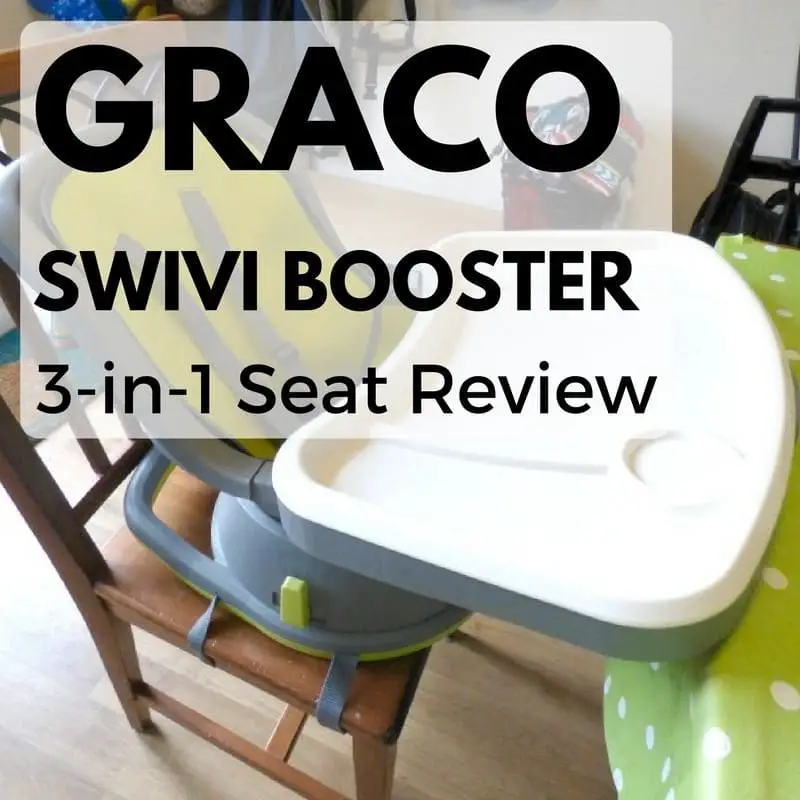 When our two were weaning we decided to buy a cheap Swedish high chair that we didn't mind getting dirty as it could just be power washed clean outside after a particularly messy meal.  All of the other choices of high chairs and booster seats had fabric material which was hard to remove and clean.  But along came the Graco Swivi 3-in-1 Booster seat and I realised just how great this would have been when our boys were younger.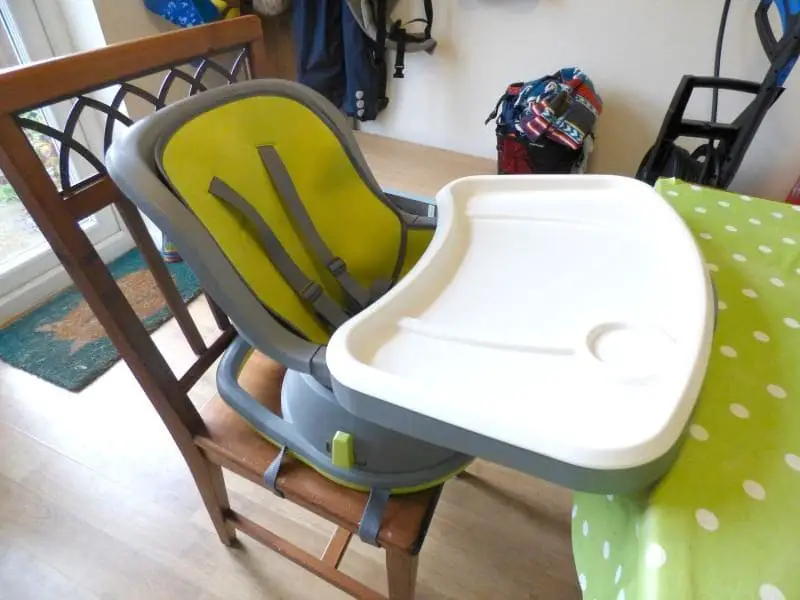 The fabric part is easily removed and reinserted and once it has been removed it's incredibly easy to clean the base of the seat, without worries of food getting hidden in crevices.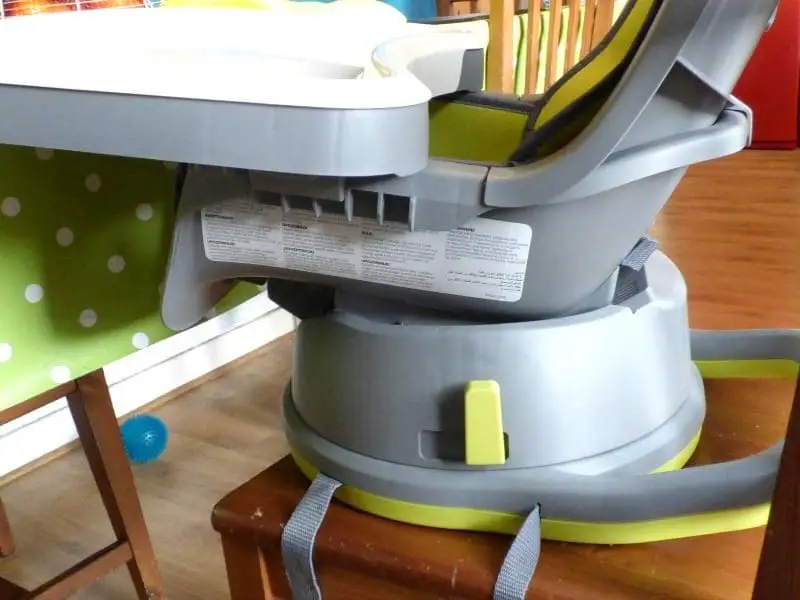 Being a swivi seat it means that in whichever mode you are using you can effortlessly swivel the child around from left to right depending on which way you need them to face.  There are buttons on either side of the seat that you can push and then turn the seat.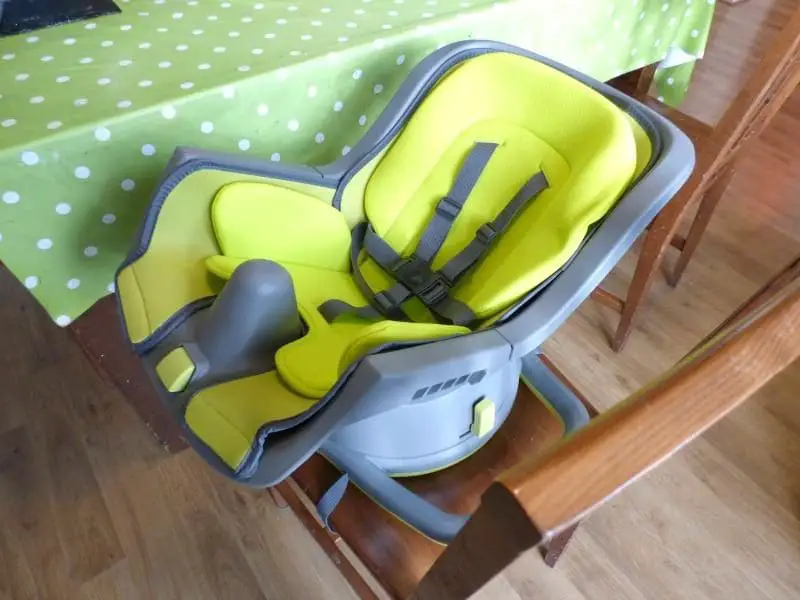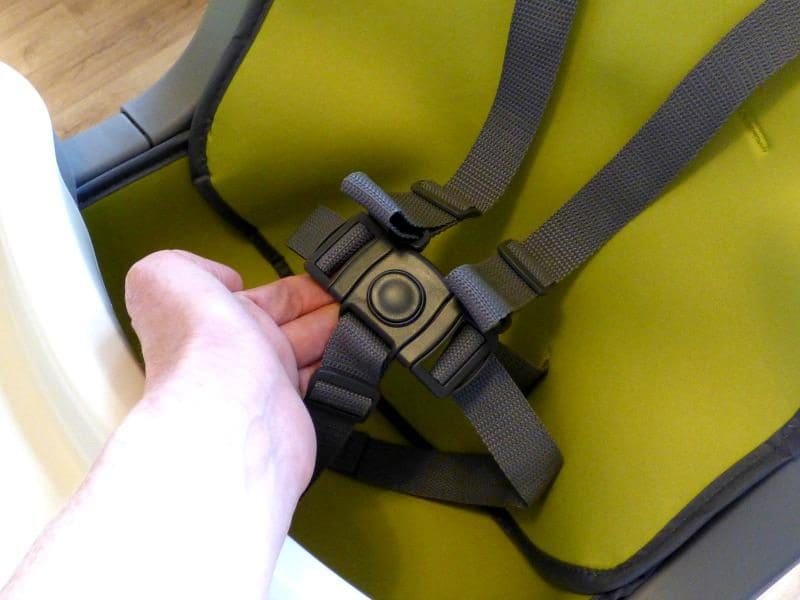 This booster seat has 3 modes, the baby mode in recline, where you push the button at the front of the seat and recline it backwards and can insert a comfy padded seat.  I can imagine this being great for when you want to have a baby at the table with you whilst you're eating, something we always found difficult when the boys were small.  I have many memories of our youngest crying as he was put in the dreaded bouncy chair beside the table, so he would have loved this.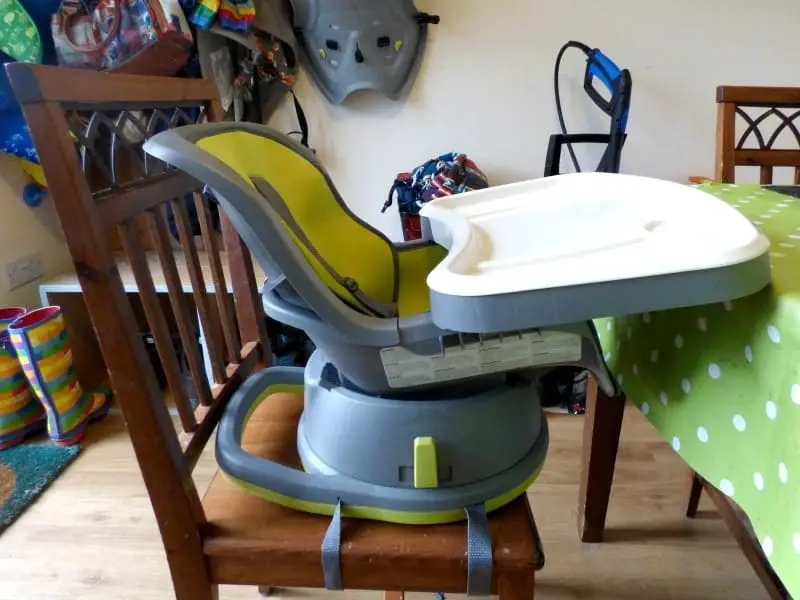 The next mode is the weaning stage, where the chair is upright with it's own table attached for your child to eat beside you as you have dinner or anywhere else in the house.  It's also fairly small and easy to fit into the boot to take with you when visiting grandparents or other relatives.  We baby led weaned both of ours and a large easily cleanable table like this is perfect for all the mess they make, it also removes for cleaning.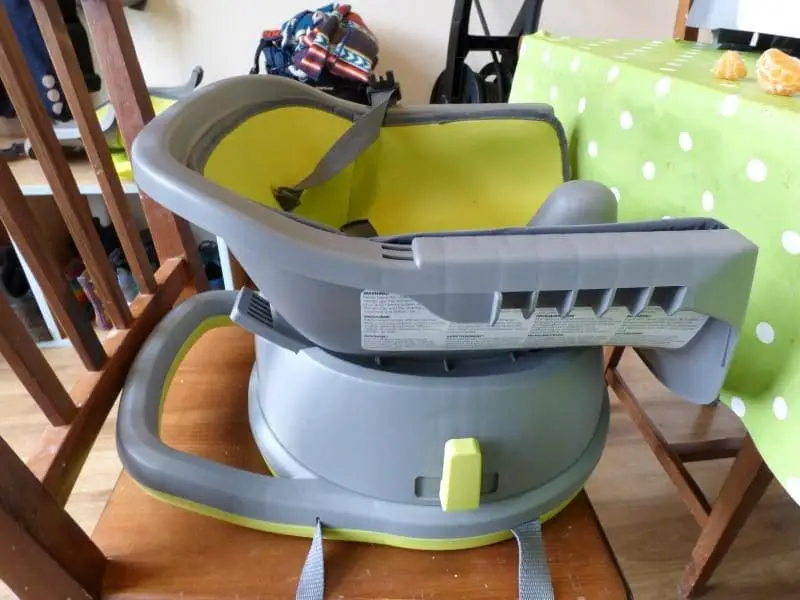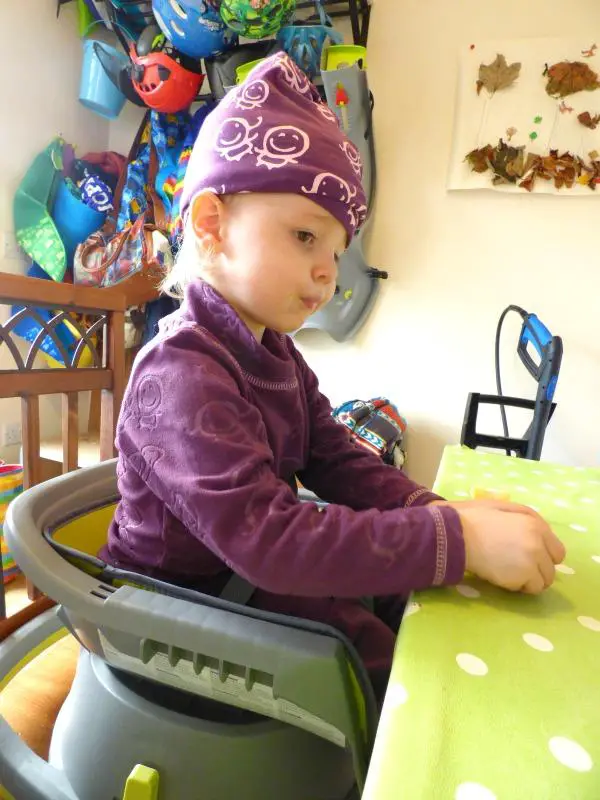 For the final stage, a booster seat for toddlers, you can remove the back and have a simple seat with a 3 point harness so toddlers can easily eat at the table with you.  My almost 3 year old seemed quite comfortable in the booster seat, although our table is too low for him to put his legs under.  If you are wondering where his cute clothes are from, it's  great company called Tiny Trolls of Norway, so cosy and perfect for keeping warm outdoors this winter.
Have you used Graco products before?
J x
* This is a collaborative post.