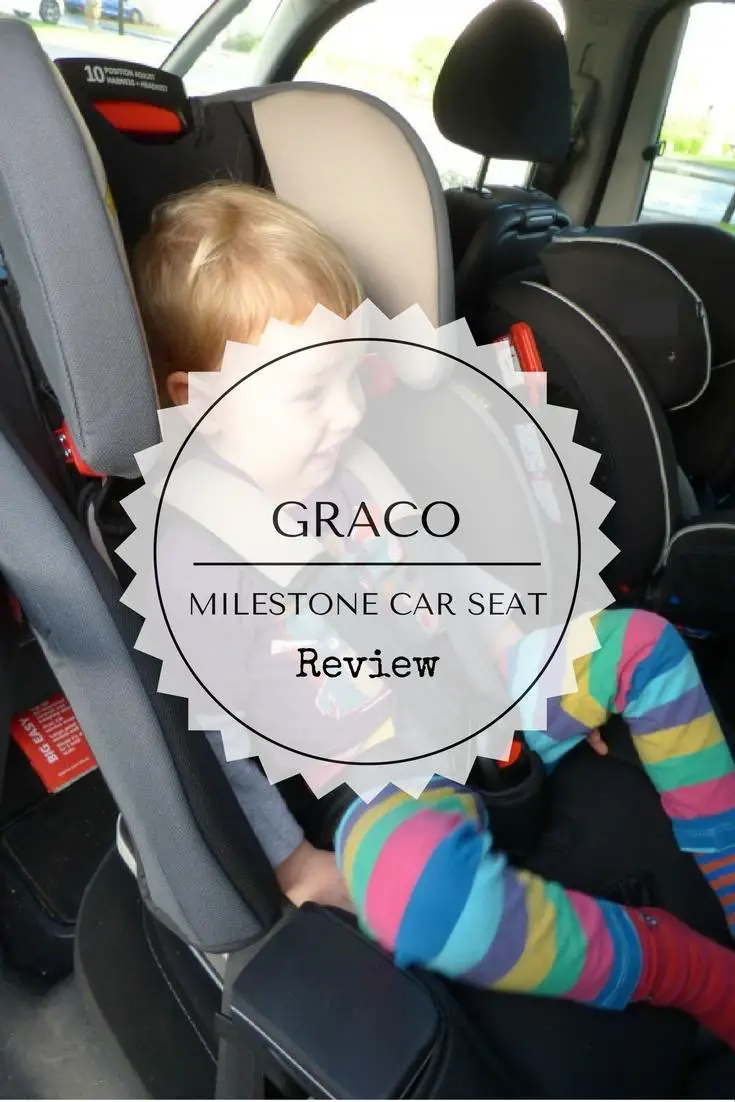 I recently mentioned that we are part of the Generation Graco bloggers and we will be reviewing several Graco products over the coming months.  The first item that we have been asked to review is the Graco Milestone Car Seat.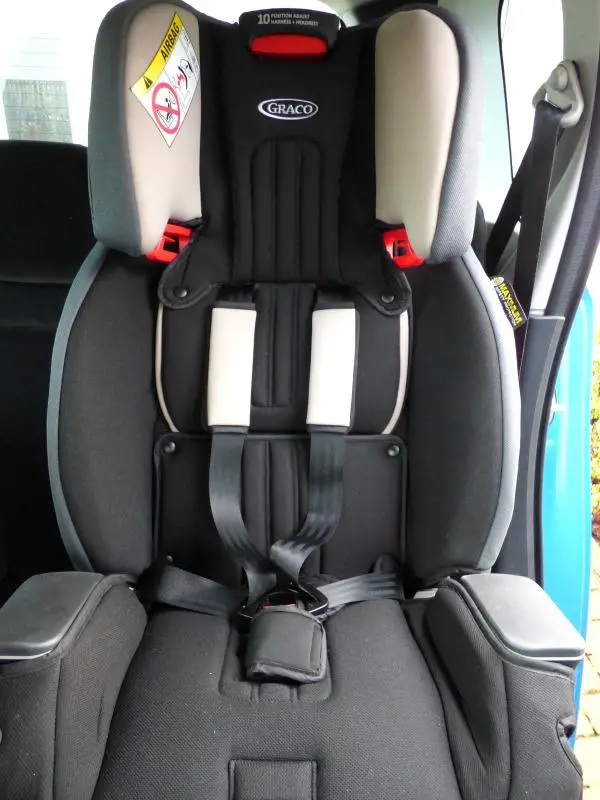 The Graco Milestone is a birth to 36kg seat, meaning that you would only need to buy this one seat for your child and not worry about different seats for different stages.  The Milestone can rear face from birth until 13kg (my 2 year old is just under 13kg) and then forward face in the 5 point harness from 9-18kg and using a seat belt as a high back booster from 15kg-36kg.  There is an insert to place into the seat for young babies, which can be removed when they are bigger and no longer need the extra cushioning inside the seat.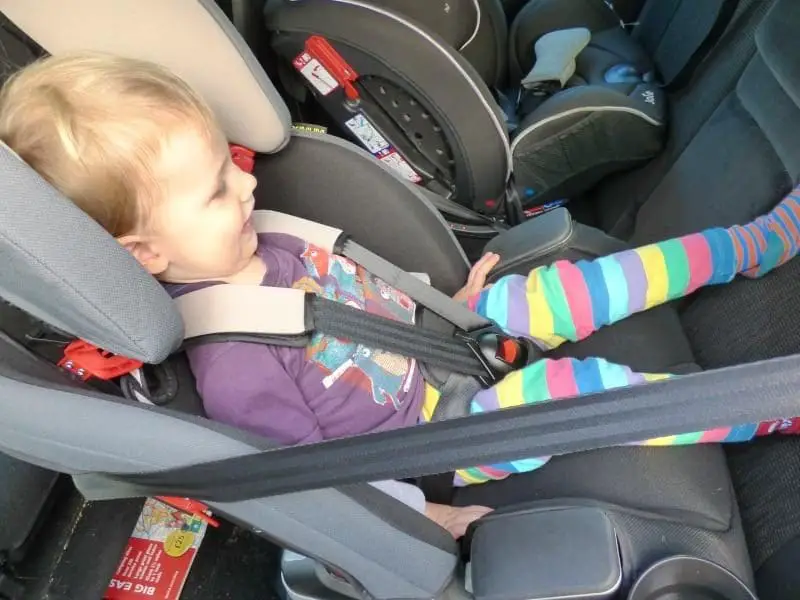 There are 4 different reclining positions, two that can be used in rear facing and two that can be used in forward facing, although it's your child's weight that determines which position you can choose.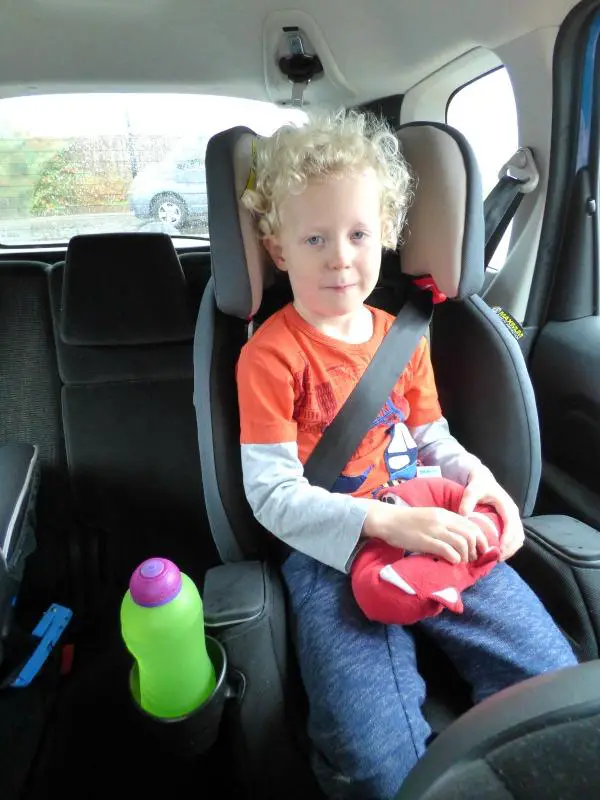 The head rest can be repositioned with one hand, sliding it up or down into the perfect position for your child's head, which also adjusts the height of the harness at the same time.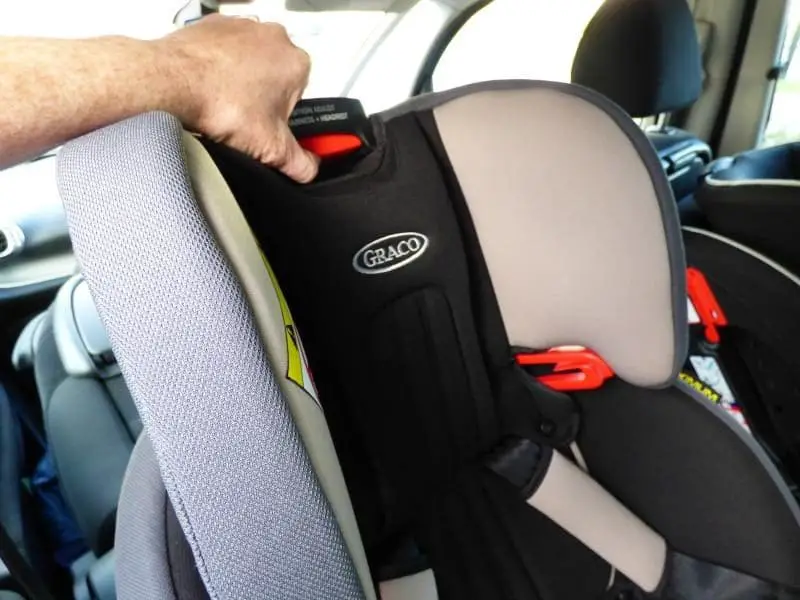 I particularly love that when you don't need the harness (when you're using the seat as a high back booster) you can easily tuck it away in the compartments behind the fabric panels and then button the panels back over it again.  There is also a slot for the buckle to be hidden away in on the seat.  This makes it a lot easier if you need to switch the seat round between children if you're a childminder or if you need to use the seat again for your next child in a few years time.
When in rear facing mode the seat must be attached to the back seat of the car using a seat belt, which threads over the base of the seat and round the back.  The child is always in the harness when rear facing and the buckle appears to be easy to get into the base.
In forward facing position the harness can be used until 18kg and then the seat can be used as a high back booster with a seat belt securing both the child and set into the car.  The instructions of how to fit the car seat make it really easy to do.  Check out Graco's video of how to fit the Milestone car seat here.
The seat also has a cup holder, which isn't important for safety, but is a big plus for my 5 year old.  It's somewhere he can store his pencil for his I-Spy books, a bottle of water or food when he's hungry.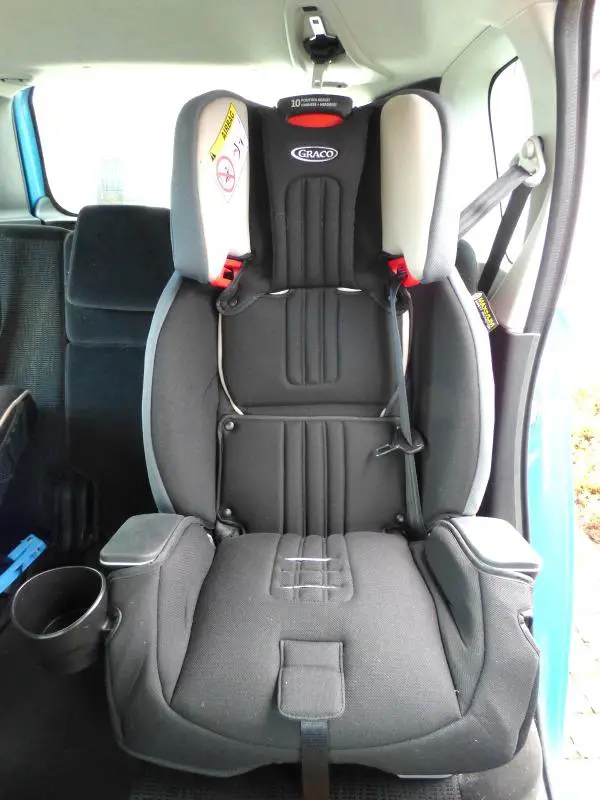 Our 2.5 year old rear faces and up until we received this car seat our 5 year old was also rear facing, his extended rear facing car seat would probably still fit his weight for another year or so yet, however he's quite tall so needs a bit more room.  As recommended in many European countries it's safest to be rear facing until 4 years old, although in the UK it's law only until 13kg (for seats with weight limits).  I would prefer the Milestone car seat could be rear facing until at least 18kg, which would mean the child is in the safest position for longer.  I know that this is possible with convertible car seats as our littlest's car seat is also convertible and rear faces until 18kg (around 4 years old), before turning forward facing.  Even at 18kg, I wont be turning my youngest forward, he will go into the extended rear facing seat his brother had been using which can be rear facing until 25kg.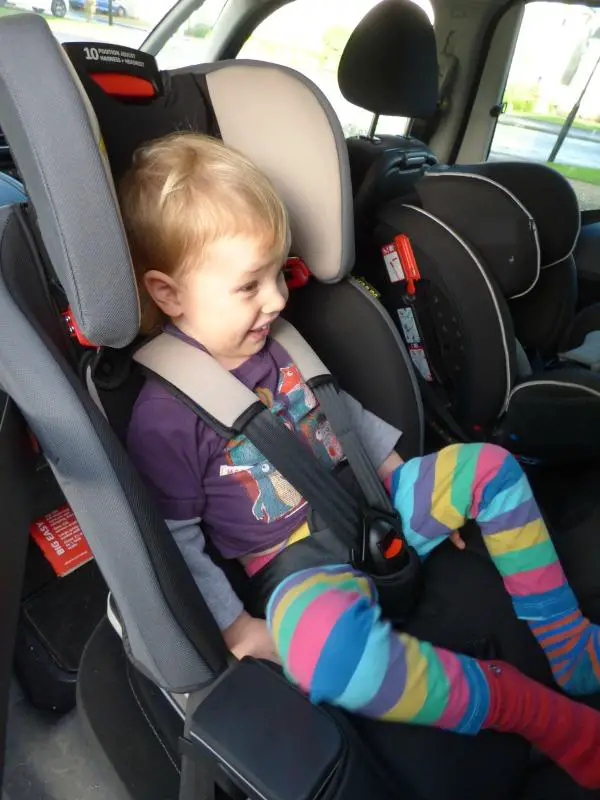 In summary, the Milestone car seat is a great seat, well made, with lots of great features.  Our favourite parts are the fact that the harness can slot away behind the panels and that it can be used from birth to 36kg.  The downside being that it only rear faces until 13kg, if it could be rear facing until at least 18kg that would make it perfect.
What is the most important feature of a child's car seat for you?
J x
* We received this car seat for the purpose of this post, however all honest opinions are my own.