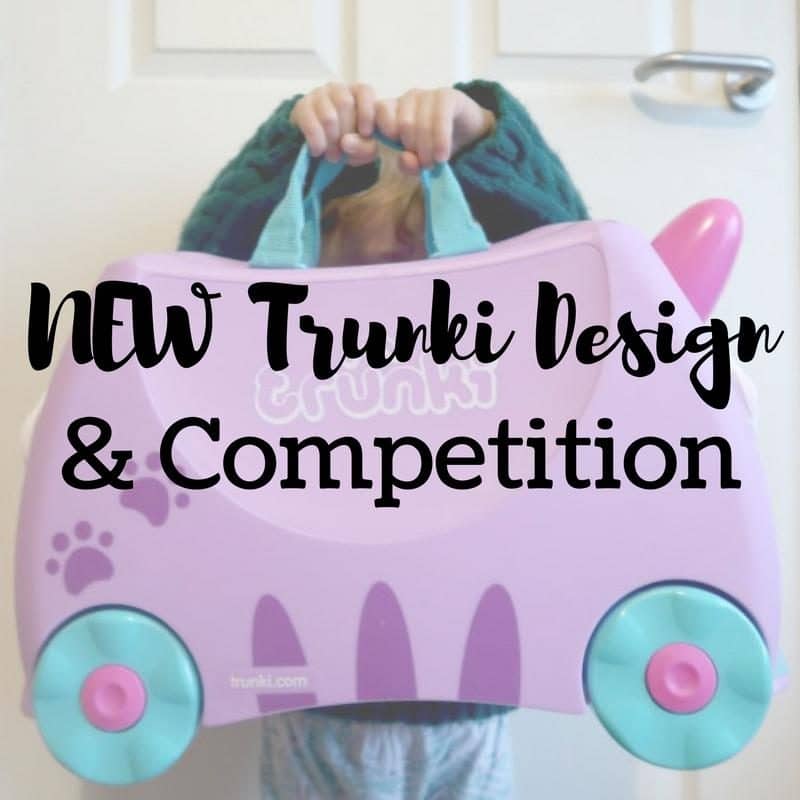 Our boys were each given a Trunki by their grandparents two years ago, before their first trip abroad.  We had two extremely happy little boys who adored sitting on and being pulled around the airport.
In the airport it is so much easier when you have somewhere for the kids to sit and to transport them around the long walkways.  It was particularly useful at Amsterdam airport, where there can be a long walk to change planes.  Little legs aren't always the best at walking fast when planes have been delayed and you need to rush at the changeover!
New Purple Cat Trunki – Cassie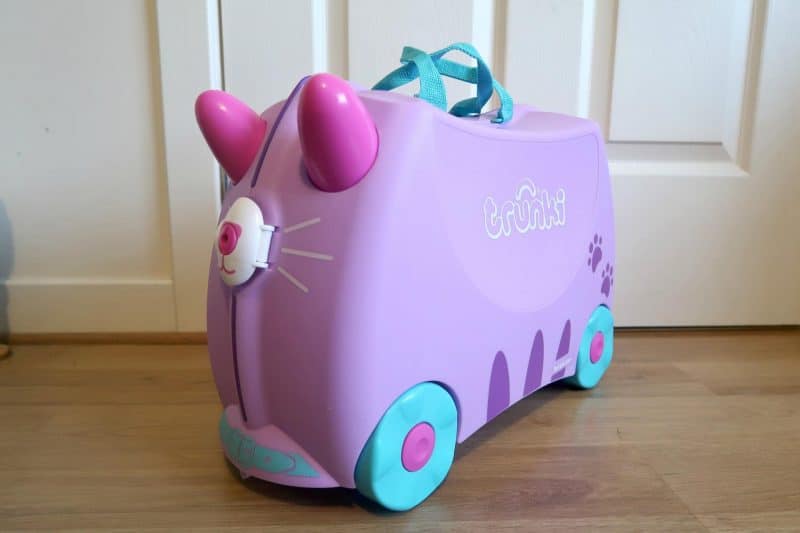 We were sent Cassie the Cat Trunki, which is a newly launched design alongside Rocco the Racing Car.  As the name sounds it is a Trunki that looks like a cat.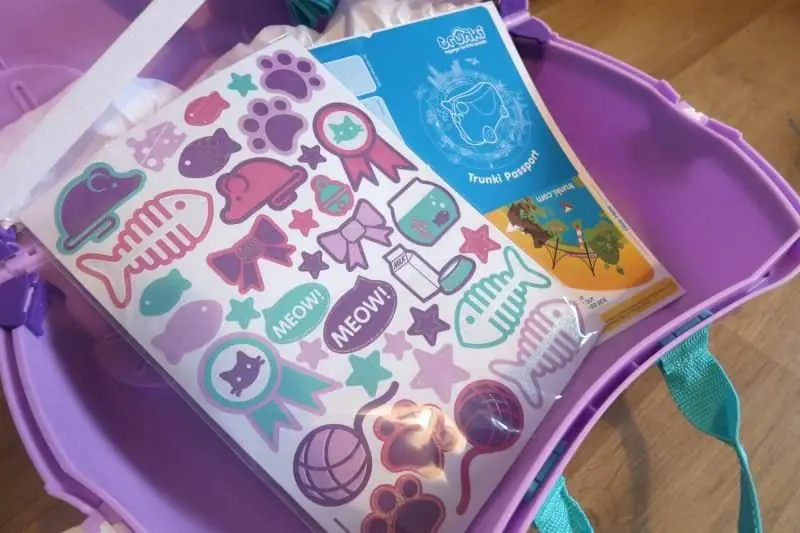 It arrives with lots of cat themed stickers to apply to the Trunki and make it your own and of course the strap to pull it along.
Trunki's are great quality and our current ones are still going strong after 2 years, with the only signs of wear being a few scratches.  Of course you can't have too many pieces of luggage and it's great that you can choose a different style for each of your children's tastes.  I know my littlest in particular loves Cassie!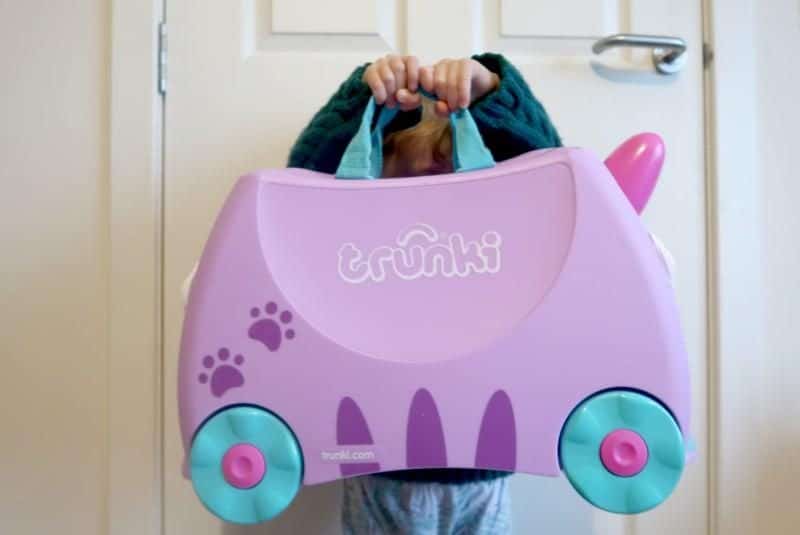 Clearly Cassie is not just a seat or a mode of transport, but also a piece of luggage.  She is perfectly made to be used as hand luggage and can store a surprising amount of items inside.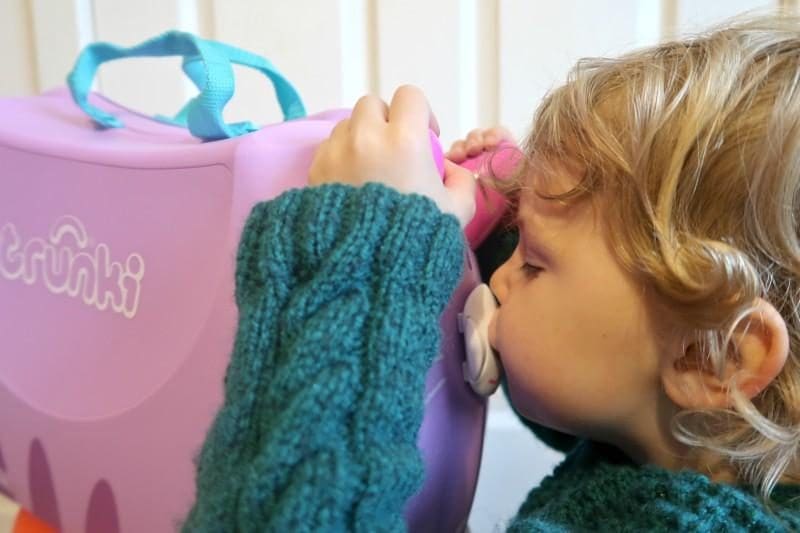 We normally load the kids Trunki's up with a huge host of activities for the plane and airport as well as their favourite cuddly toys, clothes (in case hold luggage gets lost!) and snacks.  There is always plenty of space for everything they need!  The straps inside the case are perfect for keeping all the items separate and you can always use travel bags to compartmentalise even more.
Competition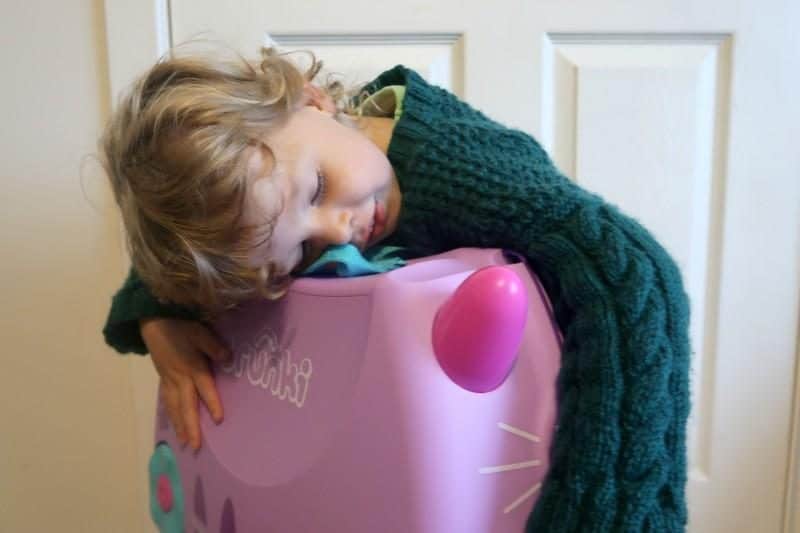 You can win your own Cassie the Cat Trunki by simply filling in the form below.  She would be perfect for any young travellers Christmas present!
Cassie Trunki

* We were sent the Trunki for the purpose of this post, however all opinions are my own.