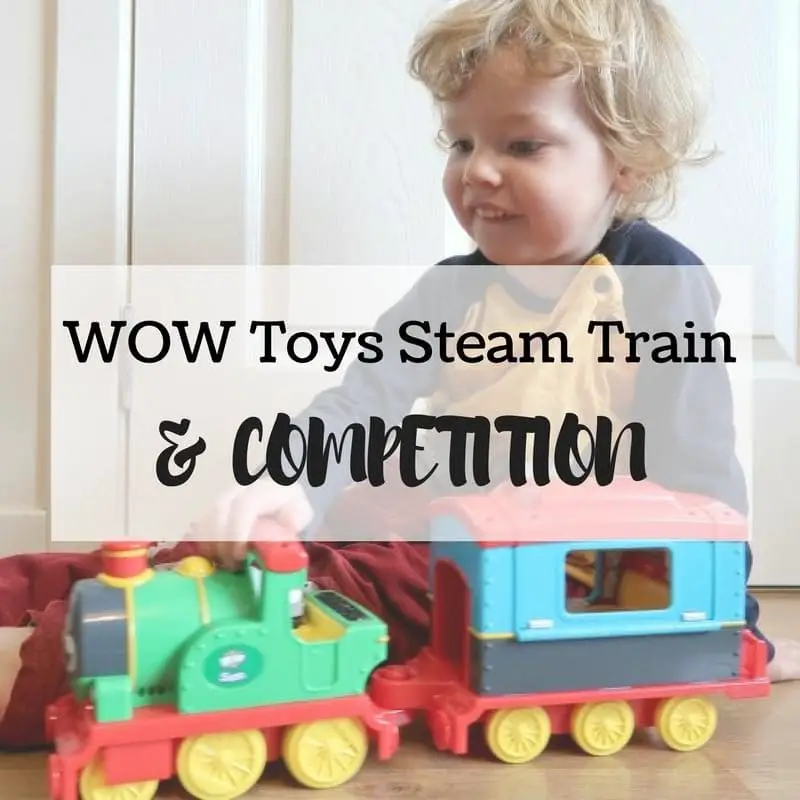 My two children have been huge fans of WOW Toys since their grandparents started buying them as birthday gifts when our eldest was 18 months old.  We now have quite a collection of them, from racing cars to rubbish lorries and planes.  But we had never seen any WOW toy trains, which would be the ultimate WOW toy for my train loving children.
Fortunately for my two the new WOW toy is Sam The Steam Engine, inspired by the classic 1930's steam trains known as the Flyers.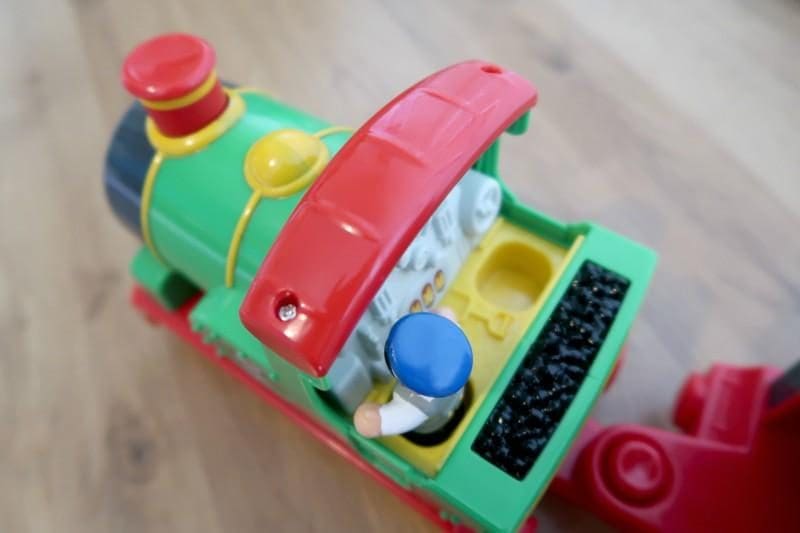 Sam The Steam Engine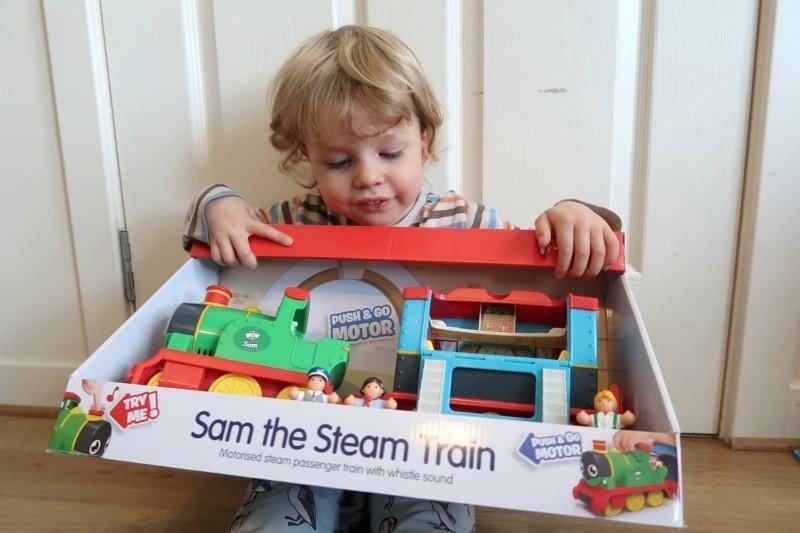 The set consists of the engine, sleeper coach and three figures.  The train has a motorised engine and pressing the funnel gives the typical steam engine whistle sound.  No batteries are required, which is one of the reasons I love WOW Toys!
The coach is detachable and the roof and side opens to reveal steps from the station platform and access the coach.  We love all the little details in the coach, with 4 spaces to sit on the 'seats', two beds and even a little place to stand at the back of the coach.  Plus there are lots of great little details showing the items they have packed away in the coach and the food on the table.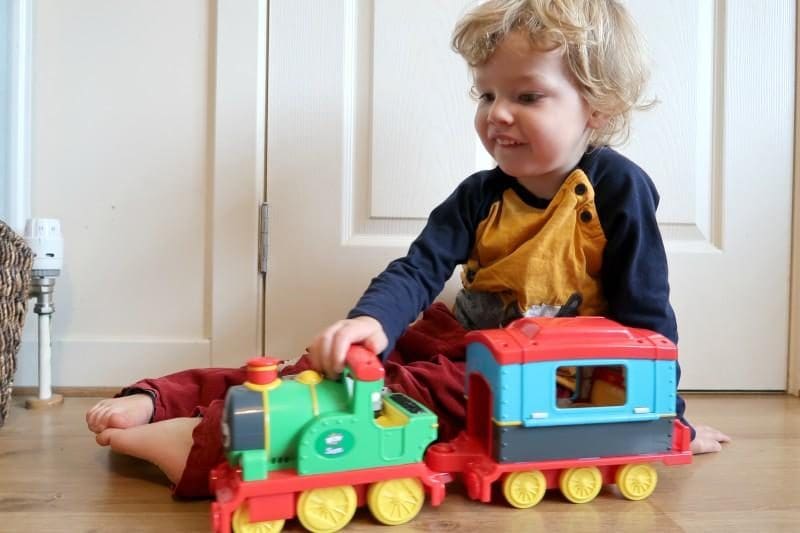 My two have loved playing with Sam and taking the passengers on and off at the stations, whilst the train driver shovels in coal and presses the whistle.  As you can fit in 6 passengers inside the coach and an extra person beside the driver the children can use lots of the other people from their WOW toys to play with too.
Competition
If you want to win your own Sam The Steam Engine then fill in the form below, the winner will be chosen on Sunday the 8th October.  This would be the perfect Christmas present for young children, particularly those who have a love of trains!
You can also check out WOW Toys on Facebook, Twitter, YouTube or Instagram for more great vehicles!
WOW Toys Steam train competition

* We were sent Sam The Steam Engine for the purpose of this post.