I had one of those Facebook flashback posts recently, showing my youngest having his first tastes of food.  You forget how recently it was because children just grow up so quickly.  One minute they are tasting food for the first time and the next they are dancing around with a tiara and superhero cape singing along to Frozen!
Those memories are precious and I still remember the worries of weaning my first child.  I think I must have read every book and article about how to do it!  Of course by the time the second baby arrives you are a lot more relaxed about weaning!
Weaning Memories
There's no getting away from the fact that weaning is messy.  We used to put a cheap plastic tablecloth under the seat when our two were babies.  At least you can hose it down outside when you're finished, just a shame you can't do the same with the child!  I think spaghetti bolognese was always the messiest choice, but it was amusing to watch.
But those summer days when we would have a picnic outside in the garden were bliss.  Tiny baby toes curling up in the grass and little fists holding onto sticks of carrots and peppers were gorgeous moments to remember.  We often ate outdoors in the sun during the summer months, partly as it's nice to be outside, but mainly as it kept all mess outdoors.  Ha ha!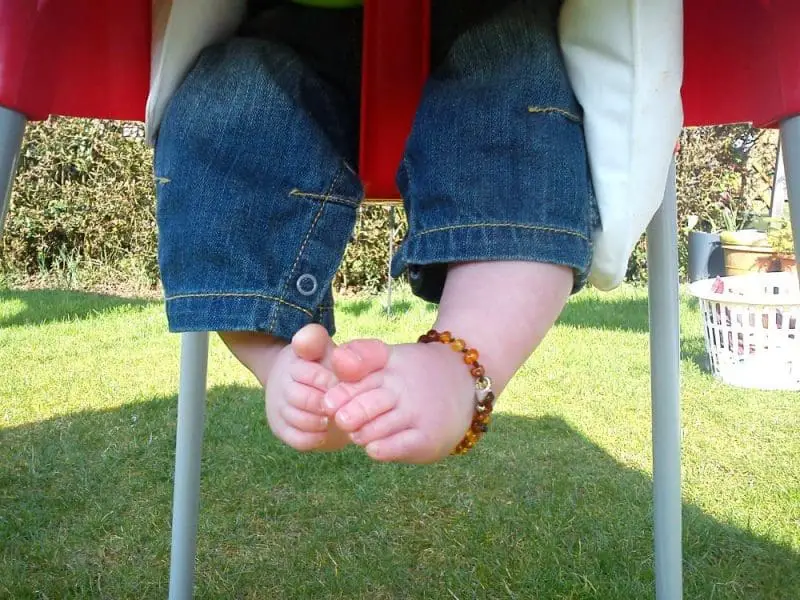 The Stage Of The Spoon!
Now when we got to the stage that the baby could use a spoon it was almost a weapon.  Sometimes he would greedily guzzle down the food, but as soon as they are full there is no guarantee what would happen!  It's surprising just how far food can fly when you have a baby with a spoon.
HiPP Organic jars are perfect for however you decide to wean your child.  You can feed them yourself or give them preloaded spoons.  Or be a rebel like us and just tip the contents into a bowl for them to eat with their own spoon.  The new HiPP Organic jars have a wider mouth to make it easier to access the food and the jar is 100% recyclable.
Weaning advice recommends that babies are introduced to soft lumps at around 7 months so they encourage healthy feeding patterns later in life.  If you want to find out more about information on recipes and weaning advice head over to HiPP Organics website.
You can also download your own money off voucher for HiPP Organic here HiPP Organic here, connect to a printer and you can get a great discount on your next purchase.
What are your favourite memories from weaning?  Was it all about the mess for you?
* This is a collaborative post with HiPP Organic, however all opinions and memories are my own.