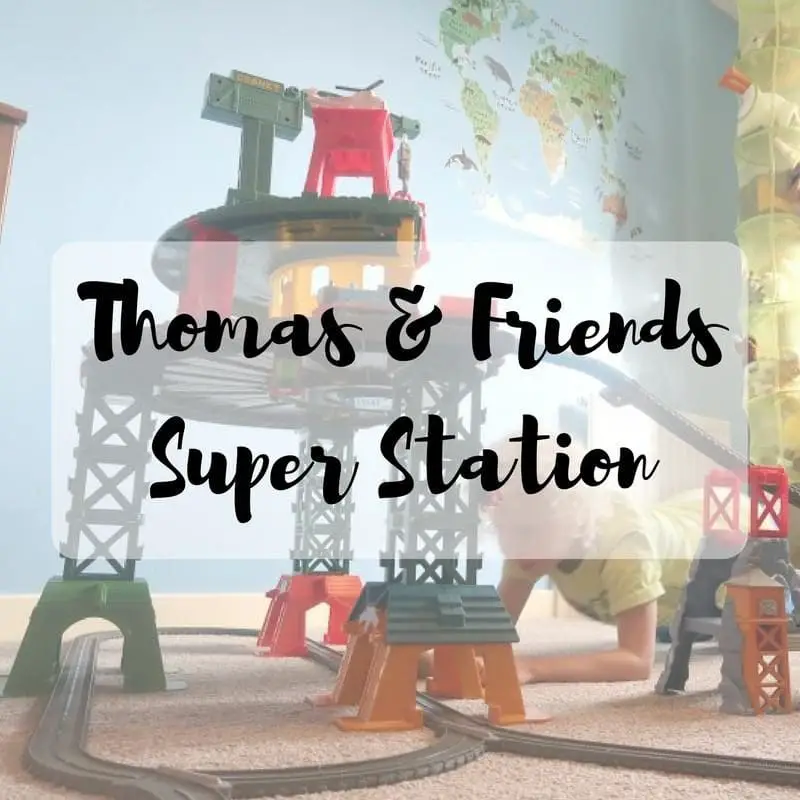 My two were ecstatic to see a giant box appear at the door and when they saw what was inside the box they were seriously fit to burst!  We were sent a Thomas Super Station to review and it was clearly something that made our two rather excited to use!
Thomas & Friends Super Station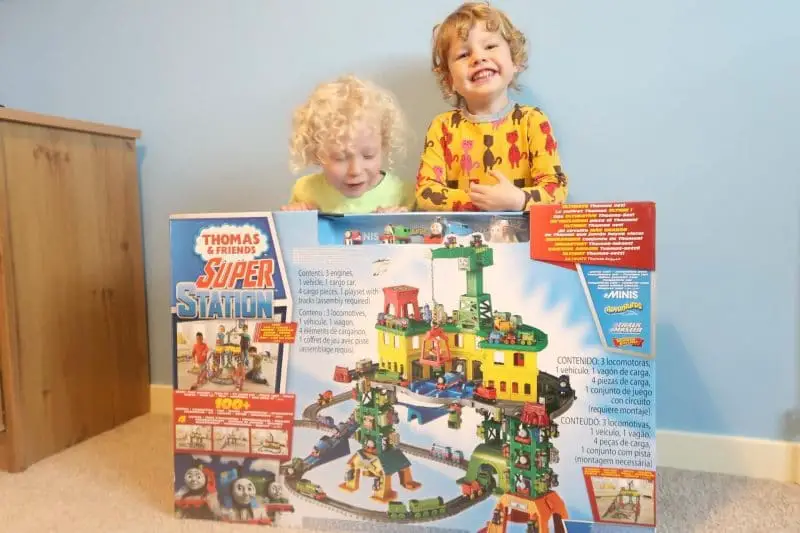 The Super Station arrives in a huge box and can be used with Thomas & Friends Adventures, TrackMaster, MINIS and Thomas Wood trains.  The set starts you off with one of each type, a Thomas TrackMaster, Percy Adventures, James MINI and Harold Wooden Railway.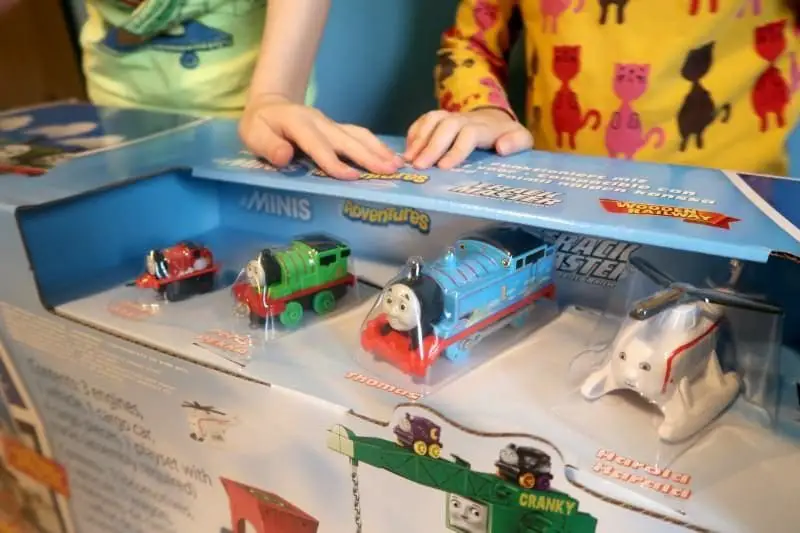 Unfortunately for my two they had to wait for a little while before I could put it together, but they made the most of this by studying the box!  They knew exactly how it should look before I had even started building!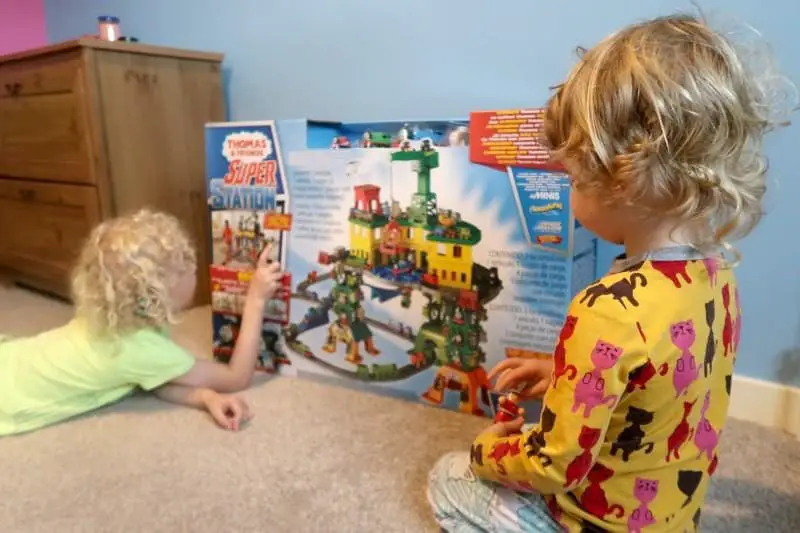 Although the Super Station comes in quite a few pieces the instructions are brilliant and I had no problem slotting it all together.  The only difficult bit is deciding what shape to have the track below as there are so many combinations to choose from!  There is a staggering 10m of track for the children to play with!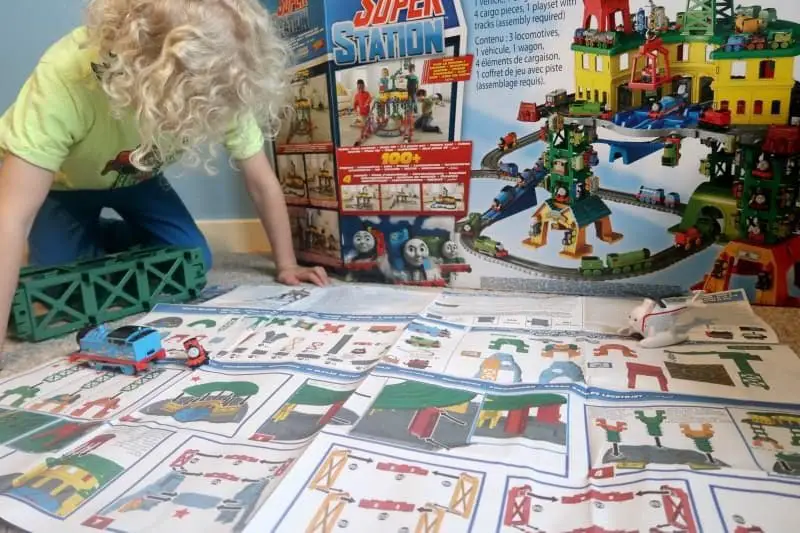 The set can be used as I have built it below with legs to raise it off the ground, which are also the perfect storage places for trains to sit or hang on.  Or you can choose to keep it a little more compact and have Tidmouth Sheds directly on the floor.  Tidmouth Sheds also has a turntable, with a stop mechanism for the TrackMaster trains and Cranky the Crane is also there at Brendam Docks to lift freight from the trains.  Below are iconic locations including Sodor Steamworks, Dieselworks, Knapford Station and Blue Mountain Quarry.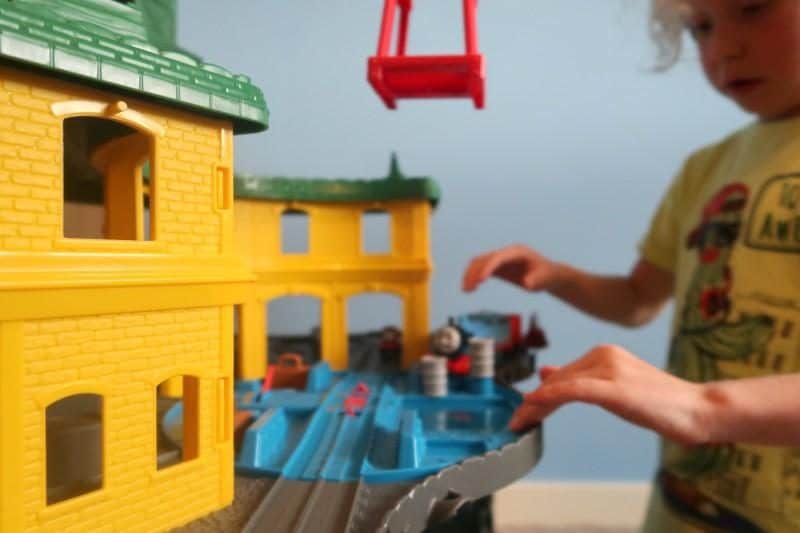 There is a special helicopter pad for Harold and when the sheds are raised up on the feet you can attach track to make ramps down to the floor.  We also created a track around the base, which goes through various Sodor landmarks.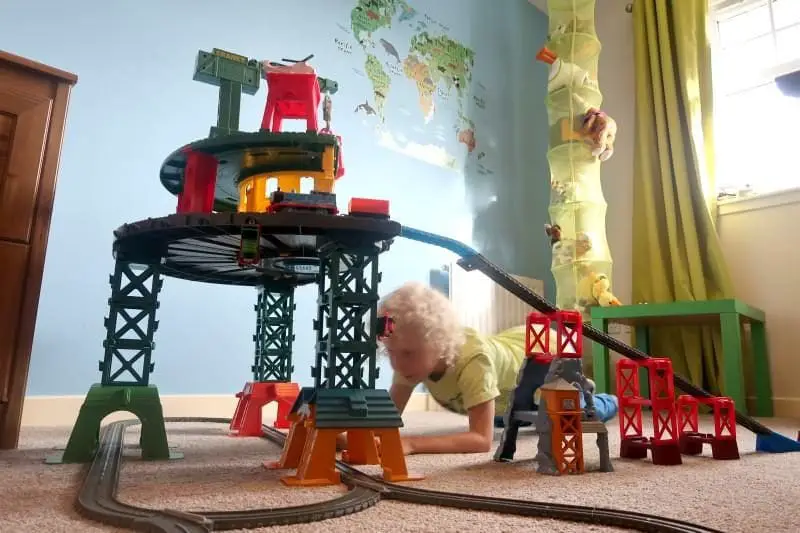 My eldest who is 6 played with the set for hours and would happily play longer if it hadn't been dinner time!  I think the fact it had a TrackMaster train helped, as he has never owned that particular type of Thomas & Friends train before!  The 3 year old loved playing with it too, but he hasn't got such a long attention span as his brother, but did play with it for a good hour together before he came back downstairs.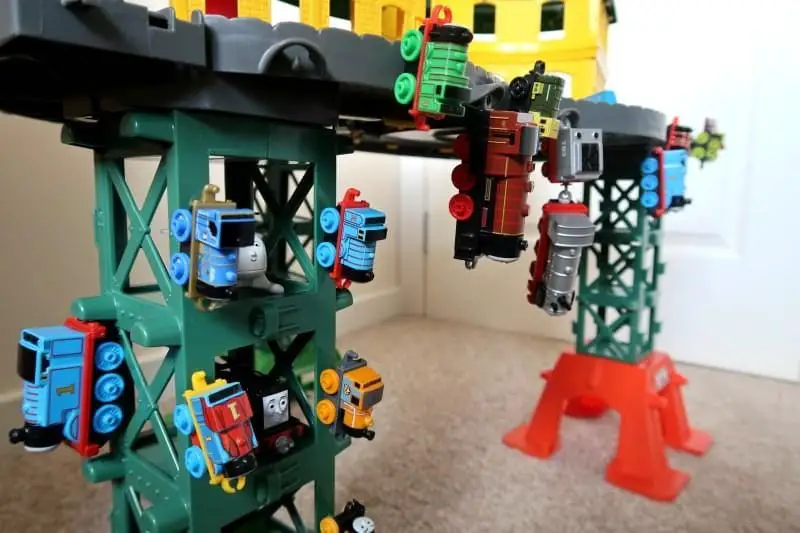 I love that the track is easy to put together and pull apart, so you can always take the ramps off if you need to move it in a smaller room in the evening.  Plus you have all that space to store the trains, it can fit over 100 trains in all the storage spaces!  The MINIS can hang on the little slots that are everywhere around the set and Adventurers can hang from their connecting hooks.  The TrackMaster trains easily sit in the gaps in the legs or in the sheds themselves.  It should certainly keep your child's collection tidier!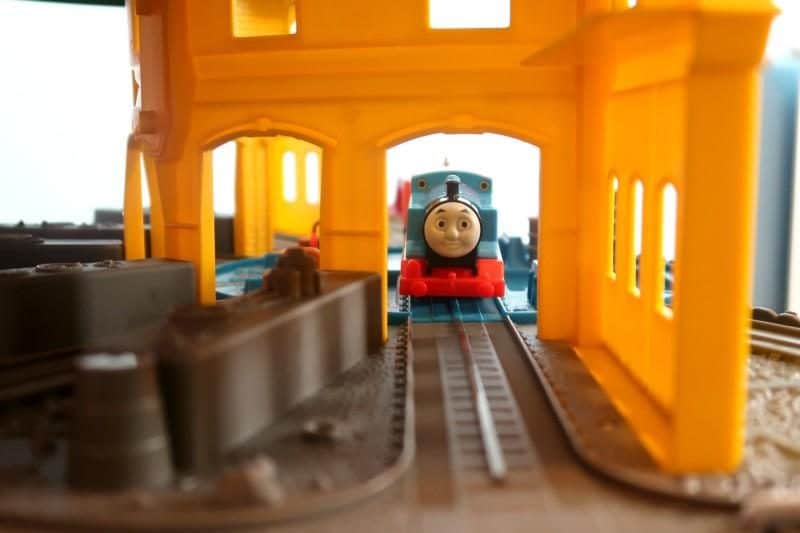 So would we recommend this to other Thomas & Friends fans?  Yes we most definitely would!  This will provide hours of fun and they will love being able to see and organise their collection of trains on the set.  Easily adding others and storing them neatly away.
You can buy your own Thomas & Friends Super Station from here, RRP £129.99, but currently on sale!
* We received the Super Station for the purpose of this post, but all opinions and train mad children are my own.