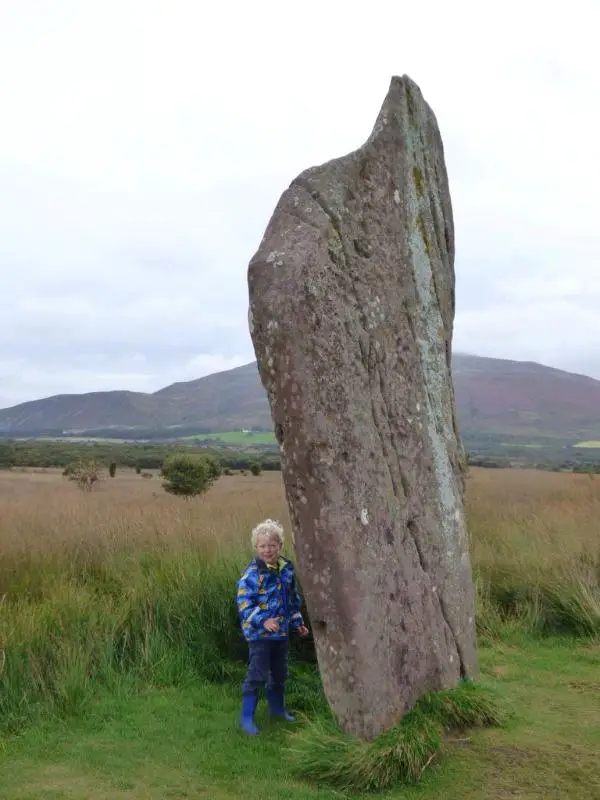 Whilst visiting Arran we went opfor a few walks on the island, I have blogged about Kings Cave here, but another interesting walk was to the stone circles and standing stones of Machrie Moor.
The car park is actually just north of the Kings Cave turnoff, or just south of Machrie if you're coming from the other direction.
There are a total of six stone circles, along with burial cairns and hut circles in the area, so it was clearly an important area for Neolithic people.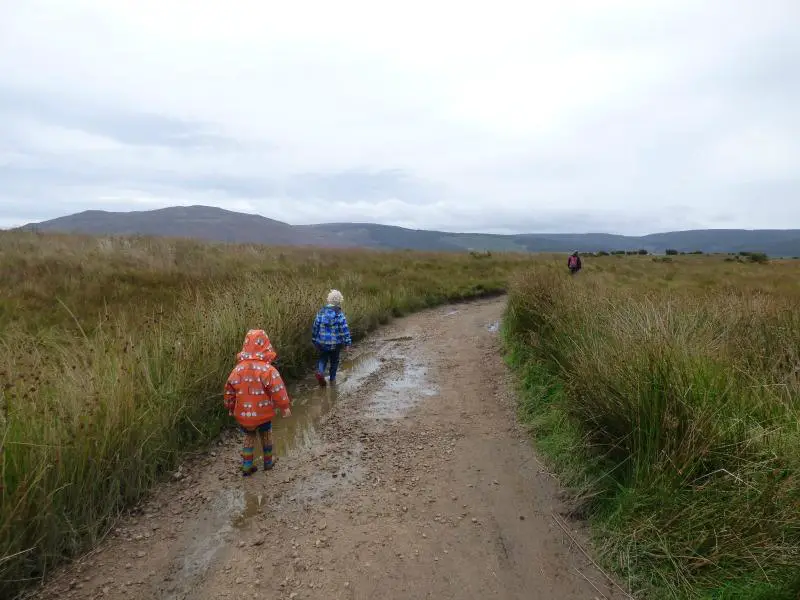 From the car park you need to walk along a farm track through a couple of fields and around two sharp corners to a chambered burial cairn, around half a mile. The sign here tells you about the site in a little more detail.
From here you walk another half mile or so to Fingal's Cauldron, a double ringed stone circle, the outer ring is egg shaped and the inner ring a perfect circle.  The kist in the centre was excavated, but found to be empty, so the actual purpose of Fingal's Cauldron is unknown.
Down the hill from Fingal's Cauldron and through a metal gate is a further 5 stone circles.  The first circle on the right is an almost complete stone circle with smaller stones, however the others tend to have only one or two standing, although there are a few monoliths.
The stone circles furthest away from Fingal's Cauldron were originally timber circles, later replaced by stone.  So the location clearly had some spiritual connection before the stones were erected.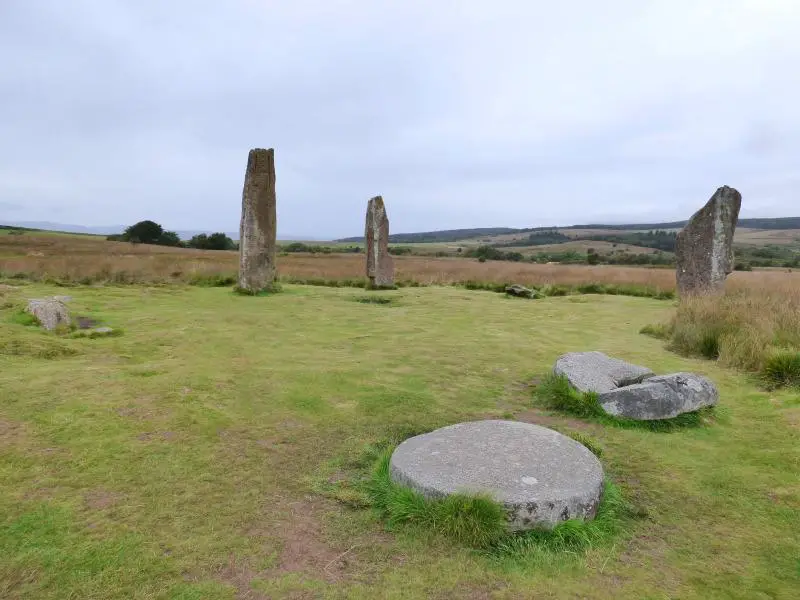 The boys were tired from being up early that day, so we didn't stay long to look at the stones before heading back to the car, however they certainly were very interesting and it would be good to find out how they fit into the bigger picture of the island at that time.
Do you enjoy visiting stone circles?
J x