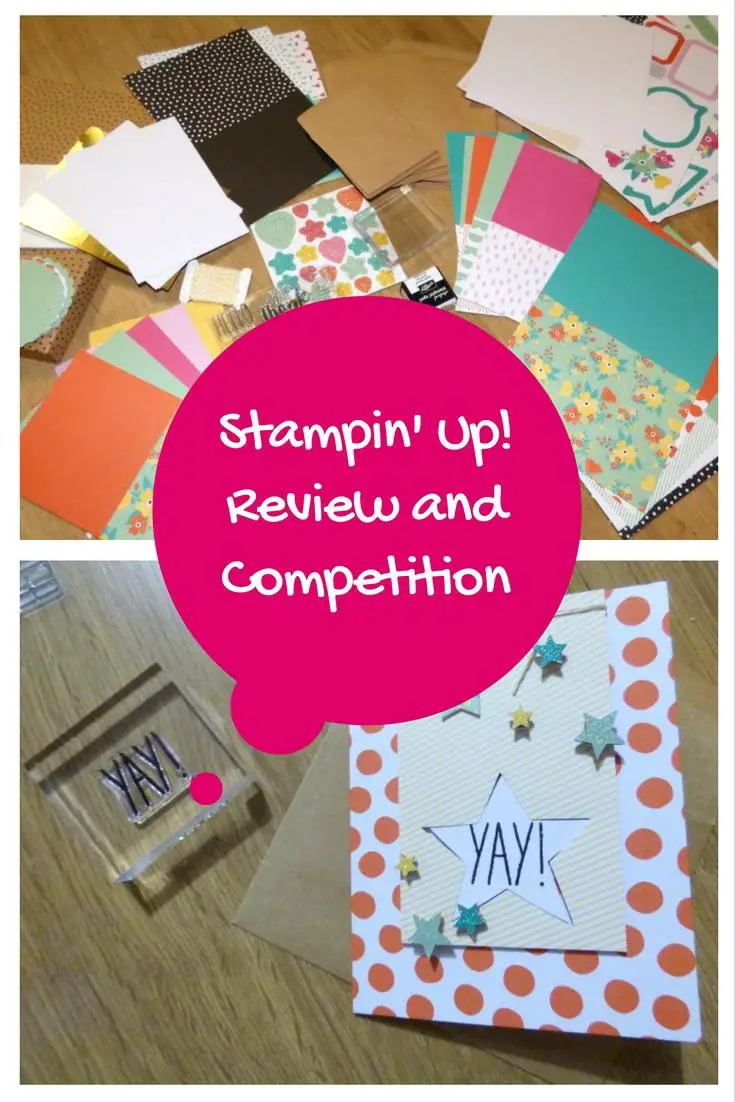 Crafting has always been a hobby of mine, even as a child I would be seen drawing, cutting and folding paper or moulding clay.  I haven't changed as I have aged, although my time has certainly decreased between looking after the children and work, I don't seem to spend as much time crafting as really would like. That's probably why I like quick crafts at the moment, something that I can make in an evening, but still gives me the satisfaction of making my own.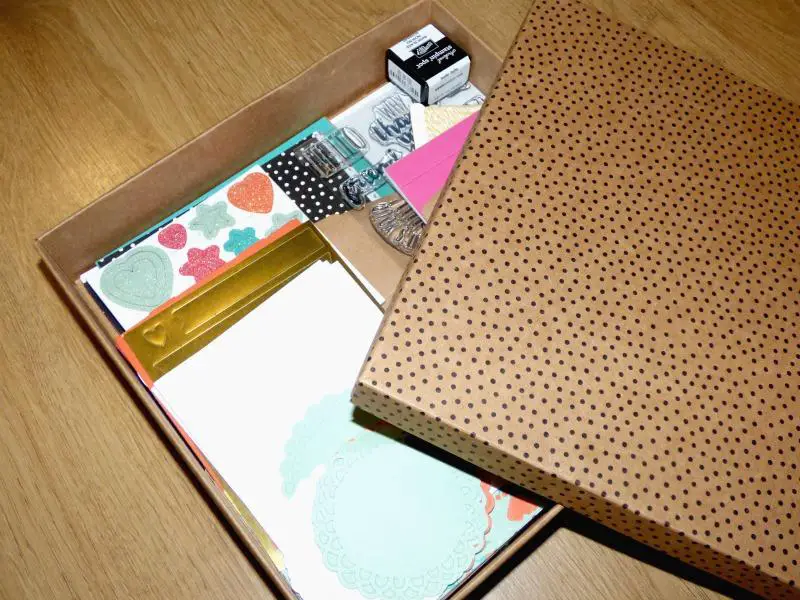 I was sent the Oh Happy Days set from Stampin' Up! UK, which arrived well packaged in a lovely cardboard box.  When I opened the box I found an assortment of gorgeous card making papers, stamps and accessories.  I have never been great at designing beautiful cards, design has never been my forte, so I love that each card has specific instructions on how to create them.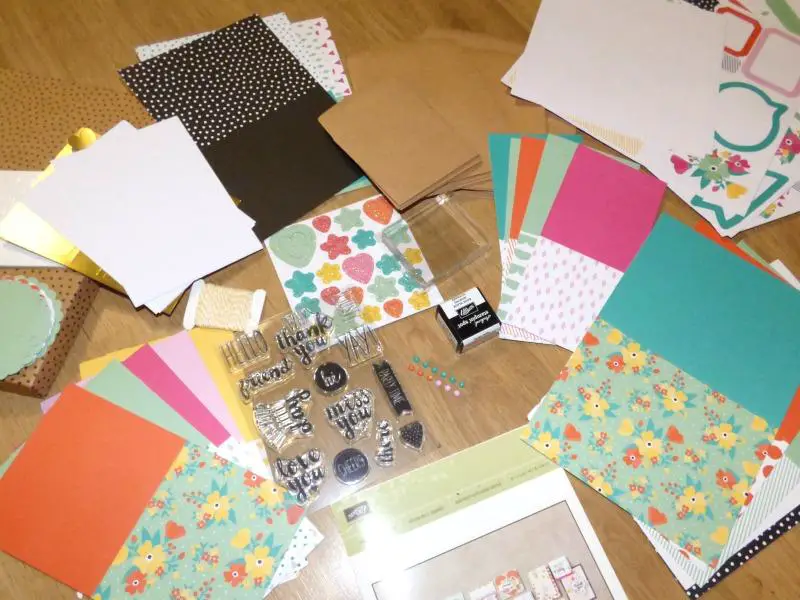 The kit includes:
13 photopolymer stamps
20 card bases and coordinating envelopes
Die-cut glittered chipboard shapes
Embossed sheets
Printed die-cut images
Die-cut gold foil sheet
Die-cut white sheets
Basic Black Archival Stampin' Spot
Printed color doilies
Baker's Twine
Glittered dots
Stampin' Dimensionals
Acrylic stamp block
You only need to provide glue to stick on some parts of the cards.  The information sheet looks fairly basic, but all you need to do is match the number from your card to the numbers on the different die-cut sheets, pop them out and stick them on.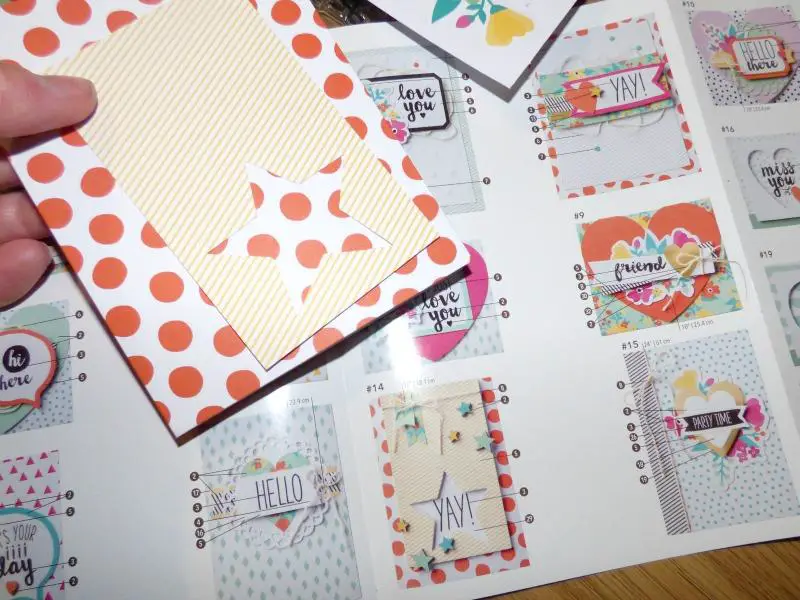 Of course, this is Stampin' Up!, so you also have several great stamps to use on your creations.  I've never used an acrylic stamp that you can peel off and switch around, but it definitely makes it quick and easy to change the stamps without using up a lot of storage space as the wooden stamps I already have.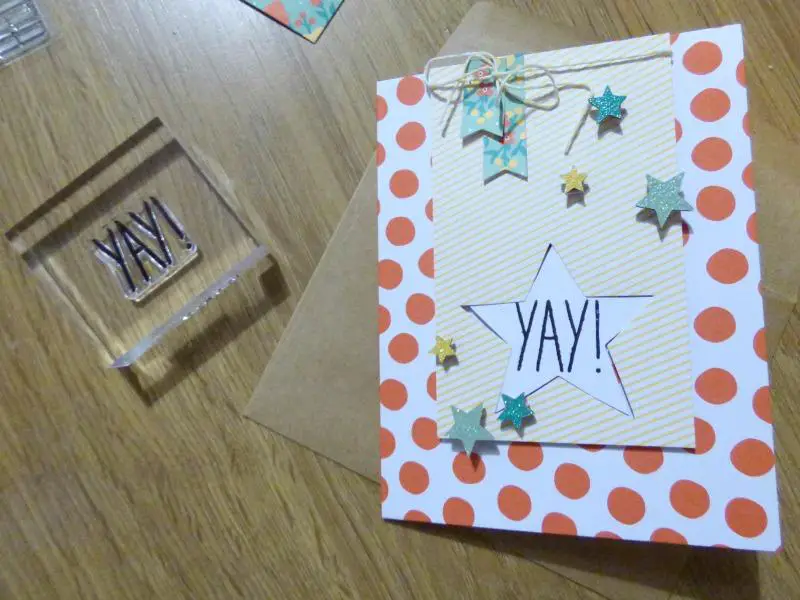 There are enough pieces for 20 cards, which you can make one by one or make all in one go ready for any occasion.  I have made a few already and love how professional and sleek they look.  What do you think?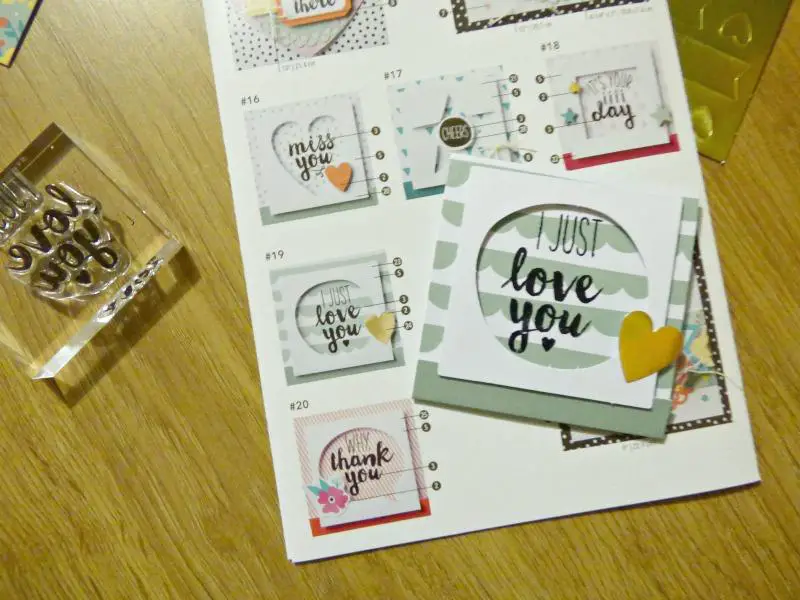 The colours are fab too, lots of different modern patterns and matched well with the different accessories.  I just need something like this to create my scrapbooks with too!
If you want to win your own Oh Happy Days Stampin' Up! UK kit, worth £31.99, then fill in the form below.
J x
* I was sent this kit for the purpose of this review, however all opinions are my own.