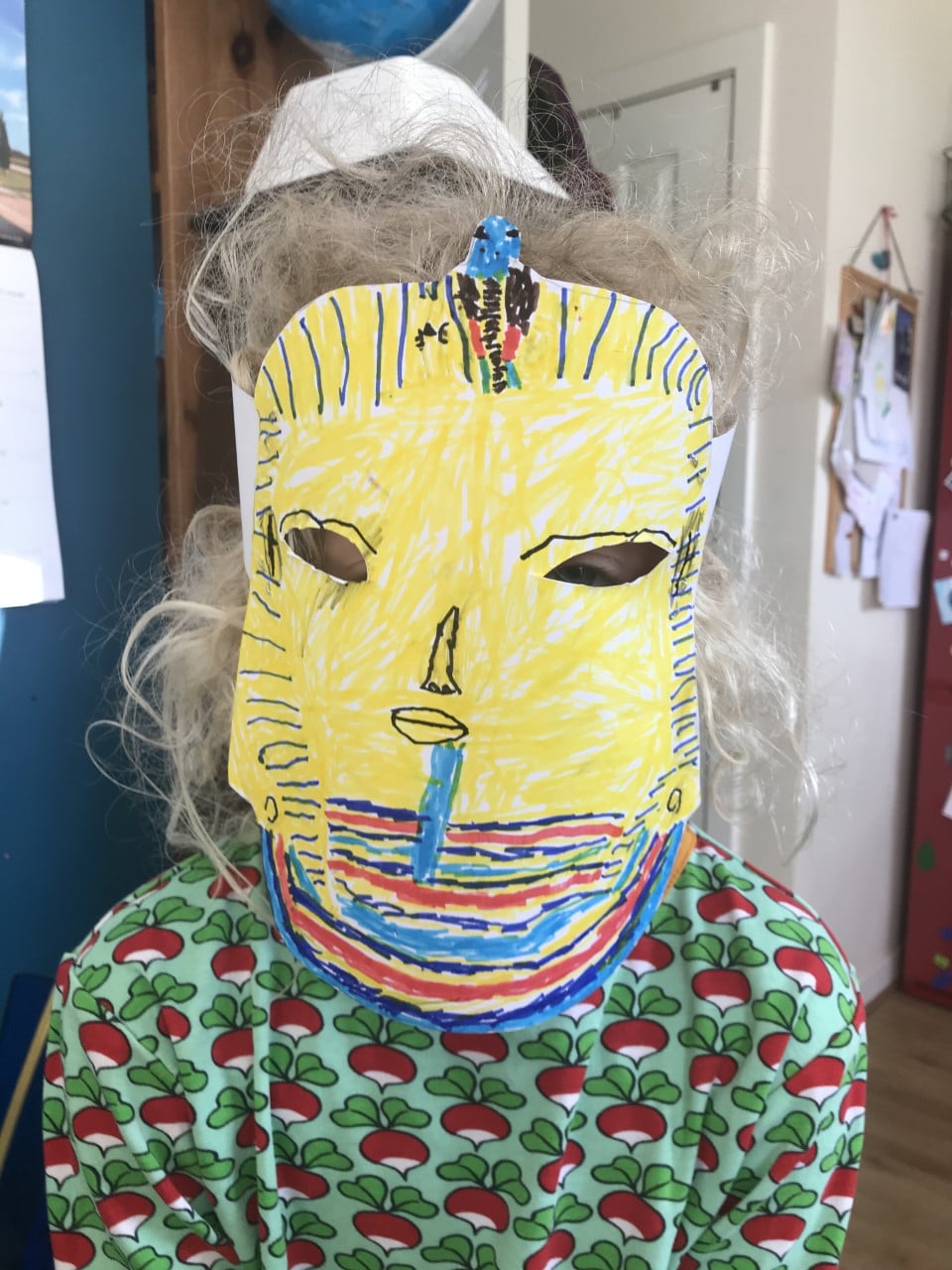 Life in lockdown week 8 has been a funny one.  I've had awful hayfever this week and not gone out on our daily walks for fear of being judged by others.  It's not great for my mental health and I probably shouldn't care so much!  So I've decided to go out in the evenings this week and hope I don't get any dirty looks!  Anyway, here's what our life looked like last week.
Home Education: Life In Lockdown Week 8
Week 8 of lockdown!! Two months of staying at home!  I don't think I've ever stayed in one place for so long before.  We are normally away every 3 weeks or so, even if it's just a weekend away somewhere.  I'm looking forward to getting away to places in Scotland again at some point.  But for now, we'll take one day at a time!
What We've Been Doing This Week
This week the kids have been watching Let's Go Live again with Maddie Moate and Greg Foote.  It's been Oceans week and the kids have been interested in learning about the different parts of the ocean, but not so many makes going on.
When they made a coral reef diorama on Let's Go Live our 8 year old decided to make an Egyptian diorama instead.  He has a pyramid, the Nile and various Pharaohs and things!  He had a lot of fun making this and it's definitely a great idea for whatever topic your kids are interested in!
On the topic of Egyptian's, my eldest also decided to make an Egyptian mask.  Copying his grandpa who had made one for their weekly battleships game on the Monday.  He also made an average ancient Egyptian too, which is basically a mask of a normal person!!  I think he's enjoyed our Egyptian theme.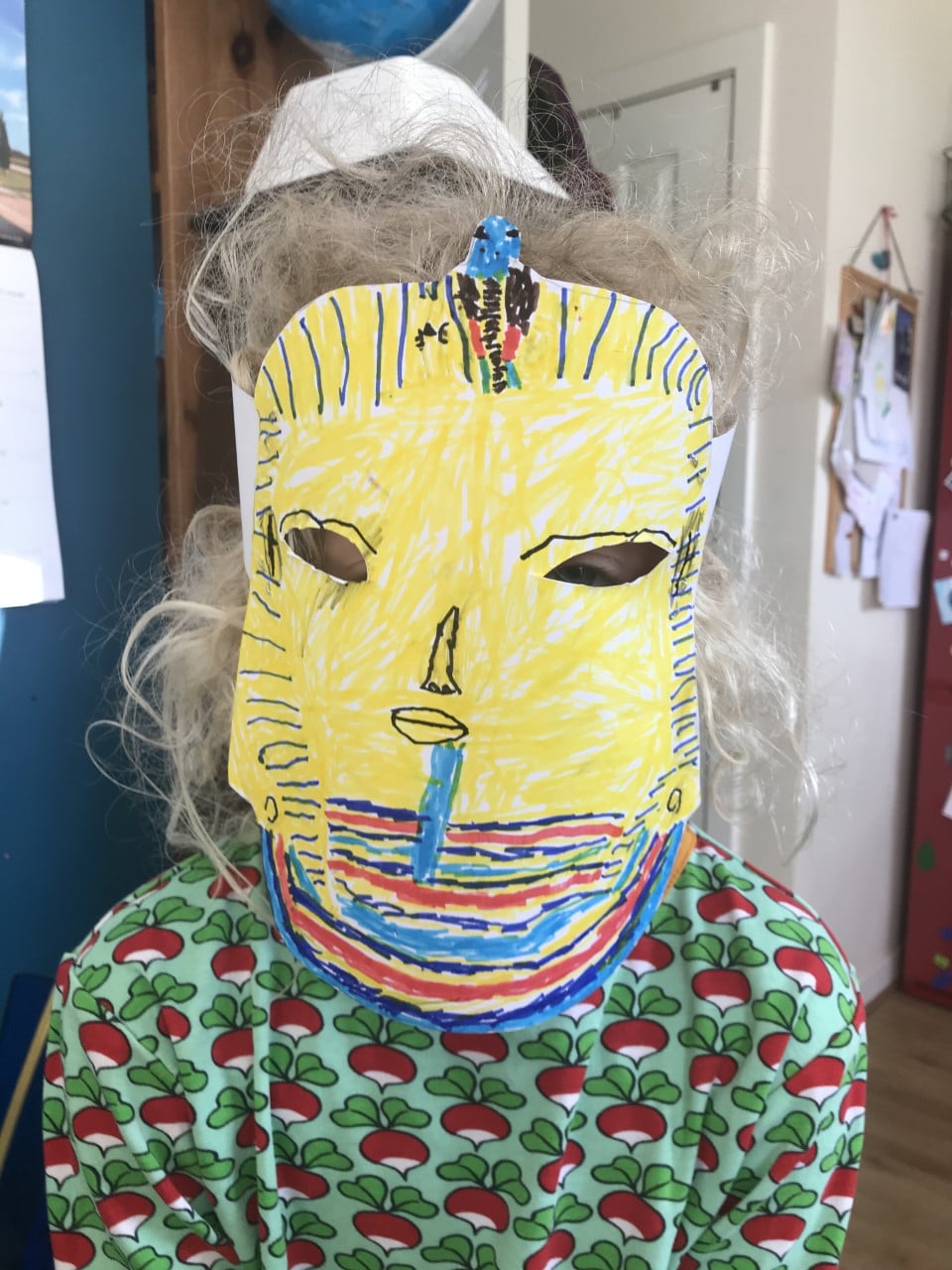 It was also my husband's birthday this week so the kids were very excited to make the cake, their favourite part!  As he's an arborist they chose to have him sitting beside a tree he cut down with his chainsaw and packed lunch.  I was impressed at their effort, littlest even covered a Playmobil toy in orange for hi-vis, making sure he has the correct PPE!
They also decided we should have party games!  So we had a mini pinata to hit and then pass the parcel (with just the 4 of us…).  Inevitably the youngest won pass the parcel and had great fun with his spy kit prize.  Lots of sending letters and discussing the case with me!  Plus it had these awesome disguises…
We've played a fair amount of board games throughout the week.  Mostly Labyrinth and a new card game called Jumbalup, which is great for primary aged kids and can be played tactically too.  The kids also get a kick out of the weird animals they make up and our eldest (reluctant reader) is inclined to actually read the names himself.
Mental Health
Emotionally I've been up and down a bit, mostly due to tiredness and not feeling great due to hayfever.  But hoping that I'll feel better next week (it's meant to rain, so less pollen!).  The youngest is definitely struggling at night, but not sure how to help him aside giving him more cuddles.  It's definitely not easy parenting in a pandemic!
Exercise
The kids have been out at the local football pitch a lot this week, firstly flying kites.  Then later playing football with their dad, I avoided going out much as my hayfever has been horrendous and I'm worried what people will think when I'm sneezing or coughing.  But not much I can do about it, so I'm going to continue going out again more next week and ignore any dirty looks I get for having an allergy!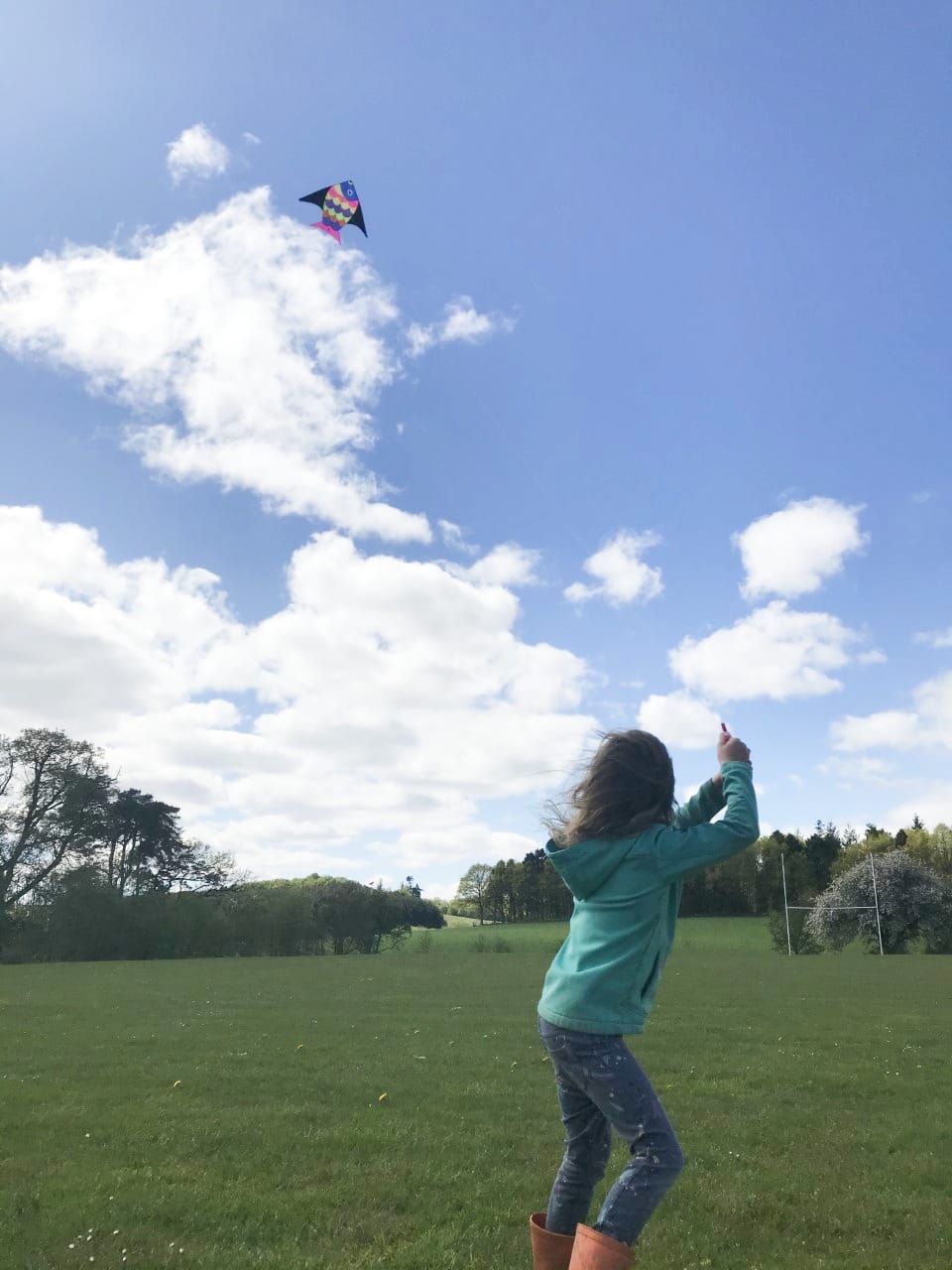 Pin Life In Lockdown Week 8