Life in lockdown week 7 continued as before and lockdown is to remain in place a while longer.  We live in Scotland so there's no change to our lockdown over the next 3 weeks after an announcement from our First Minister at the end of the week.  From week 8 we are allowed to go out more then once and are encouraged to wear masks in enclosed places.  But for week 7, no change at all!
Home Education: Life In Lockdown Week 7
Another week of home education, but a much more relaxed week.  We haven't managed to fit much in as the kids were happily playing, which is fine by me!
What We've Been Doing This Week
We have continued as usual, although I've been a little tired from being woken up by the youngest during the night.  So I haven't stuck to my ideas of what we could do too much!  I had hoped to finish our Egyptian theme, but as the kids were happy playing outside in the garden a lot this week we haven't done too much on that at all!
The eldest did manage to make his own hieroglyphic cartouche, but the youngest refused as he said it was too difficult to draw.  Technically his cartouche shouldn't have vowels, but the one we used showed possibles for vowels so used that one instead!
The little one did choose to make his own paper, not quite papyrus.  But it was fun to make new paper out of old paper bags and catalogues that were in the recycling.  He was impressed at how well they turned out.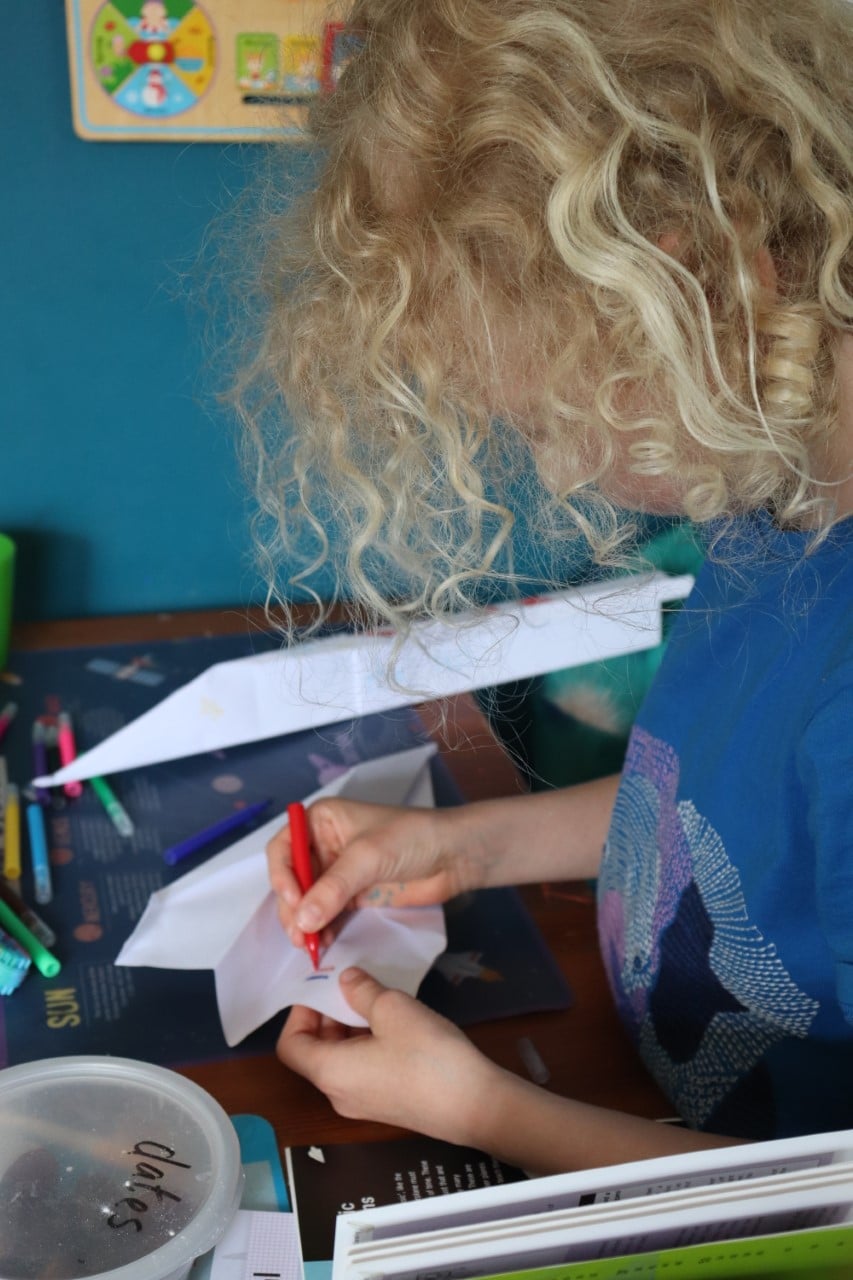 The eldest loves paper airplanes and has spent a lot of time this week making various different types using his origami paper airplane book.  Once they are folded he colours them in different colours according to the pictures of real planes in the book.  The one above is a French fighter plane and as completed with full camouflage.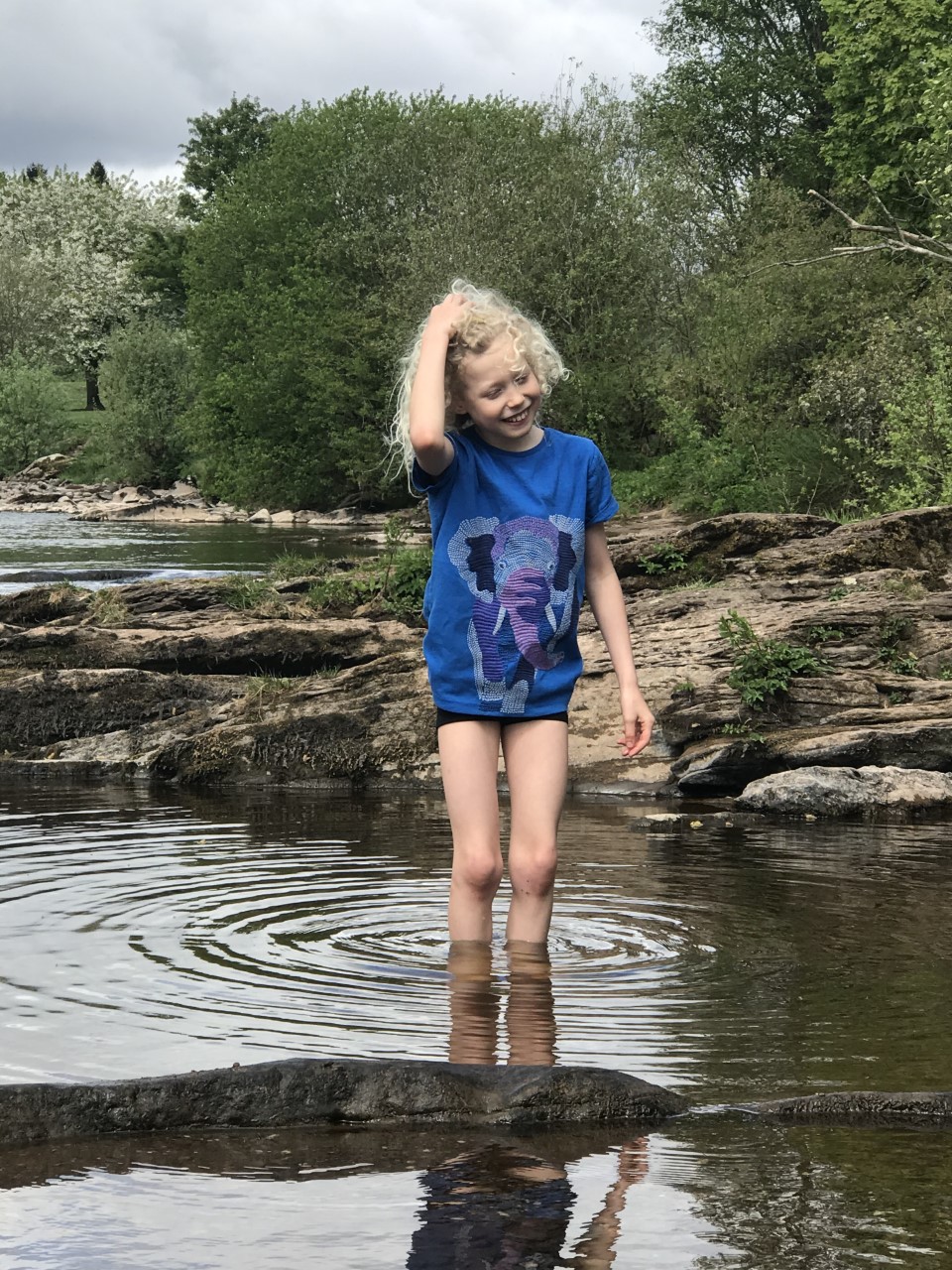 We went for a different exercise this week and headed to the local park area beside a river.  It's further than we seem to have travelled in a long time, yet it's only a 10 minute cycle away.  I was concerned about it being busy, but a local assured me it was ok to visit and you can easily distance.  The kids were thrilled to paddle and play in the river.  We used to come down here a lot last summer so they were excited to play there again for a little while.  It certainly made their week and we'll go back again soon.
The kids were very excited to stay up late on Thursday and have their first chance to bang pots and clap for the key workers.  So they will be up from now on and enjoy playing instruments or making noise for the NHS.  Our neighbours played Over the Rainbow, which it was fun to listen to too!
Aside this we haven't really done too much, the kids have done a little writing and played a lot of games.   Including their weekly battleships game with their grandparents!  We finished reading Enid Blyton's Enchanted Wood and the children have practised a little reading.  But it's mostly been a quiet week!
Exercise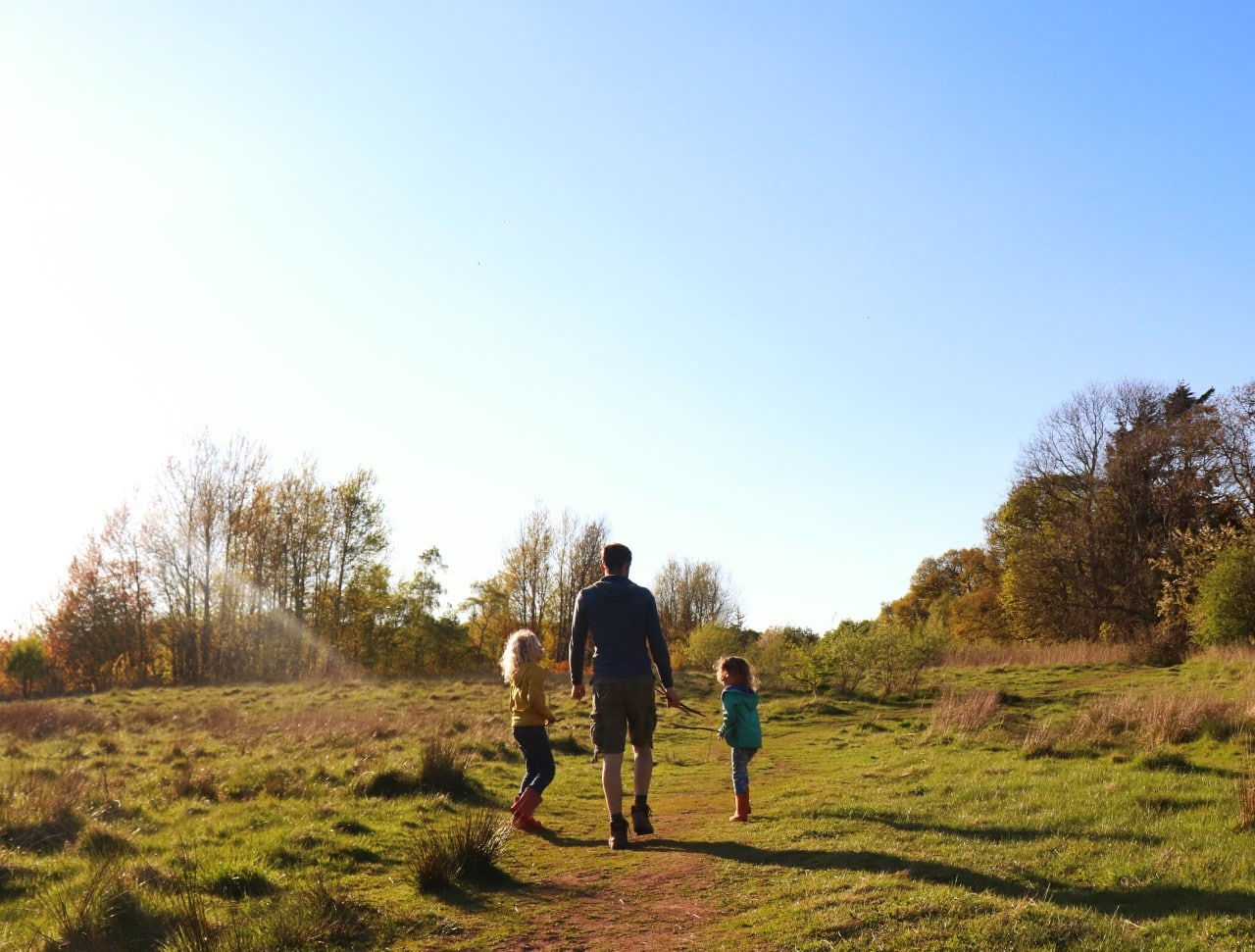 Our exercise has consisted mainly of walks, although we did fit in a couple of cycles too.  I took my  big camera on a walk and captured some lovely photos in the beautiful evening light.  The exercise walks has certainly lifted all our spirits and the kids play so much better together outdoors.
We even managed to go to a local field to fly kites at the weekend and found some bluebells beside the path, which we check on each day.  There were also more bluebells beside the park at the river, but I didn't want to damage any by going into them!
Mental Health
It's been a bit of a difficult week with all the talk about the rise in deaths, yet easing lockdown in week 8.  It doesn't seem right to us and we're glad that the Scottish FM has decided to keep another 3 weeks of lockdown at a minimum.  The children seem to be getting a little more stressed too, our eldest has started to chew the edge of his tops and the youngest has woken up during the night from nightmares.  So I think we need to focus on making things happy and less stressful next week.  Turning off the radio and putting on more of our own music instead, so they don't hear the news.
Pin Life In Lockdown Week 7