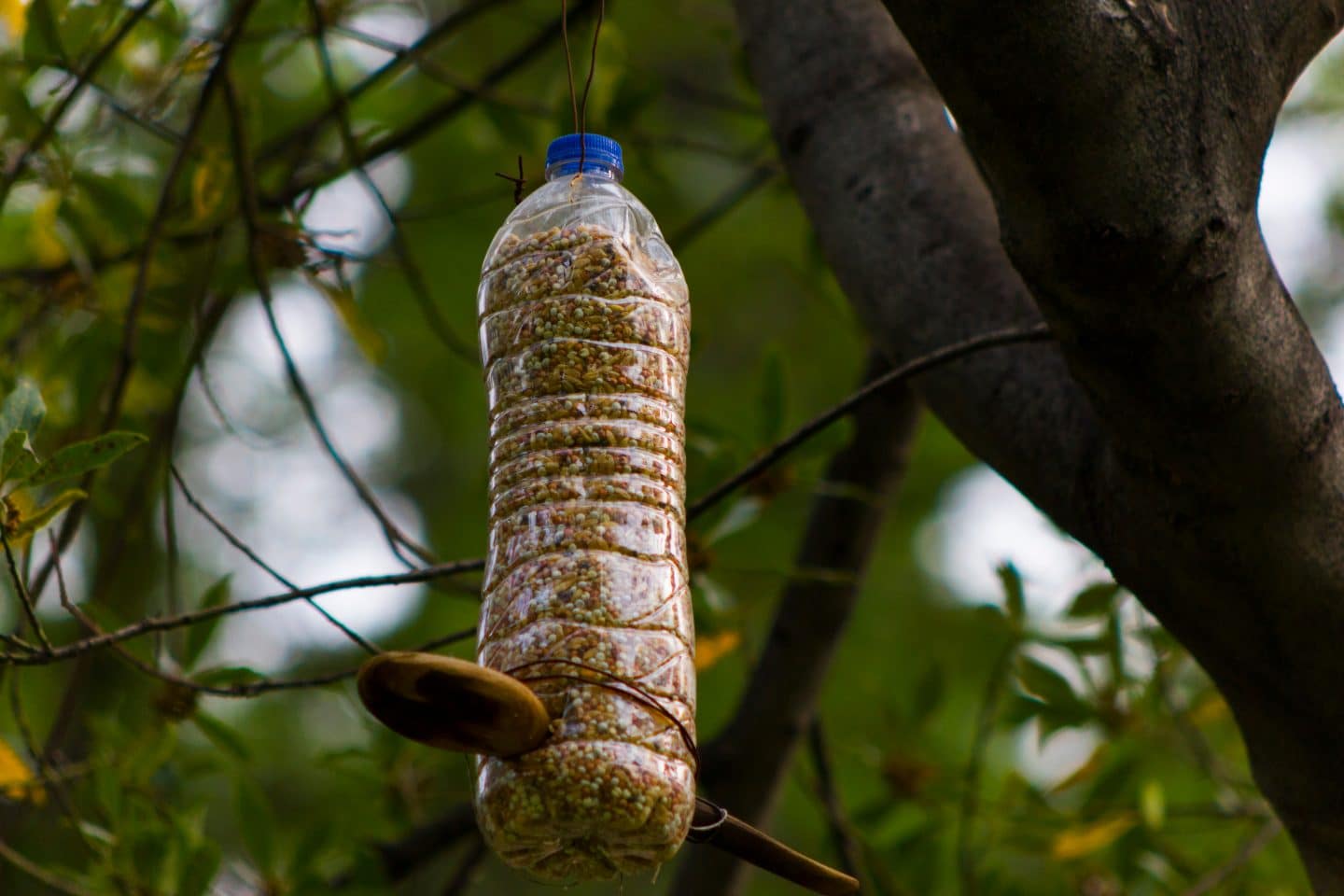 As we are at home all day now, unlike in our pre-lockdown home education days, we've been trying some different themes.  We have already had a space themed week and are currently part the way through an Egyptian week. Have a read about what we've been doing to learn about our gardens, with these fab garden, kids project ideas.
Garden Kids Project Ideas
As part of our home education theme days we've been working through a garden project.  We have also included reading some books related to gardens, spotting different birds on the bird feeders and reading about how food is made.
But these are the project ideas for in the garden.
Planting Seeds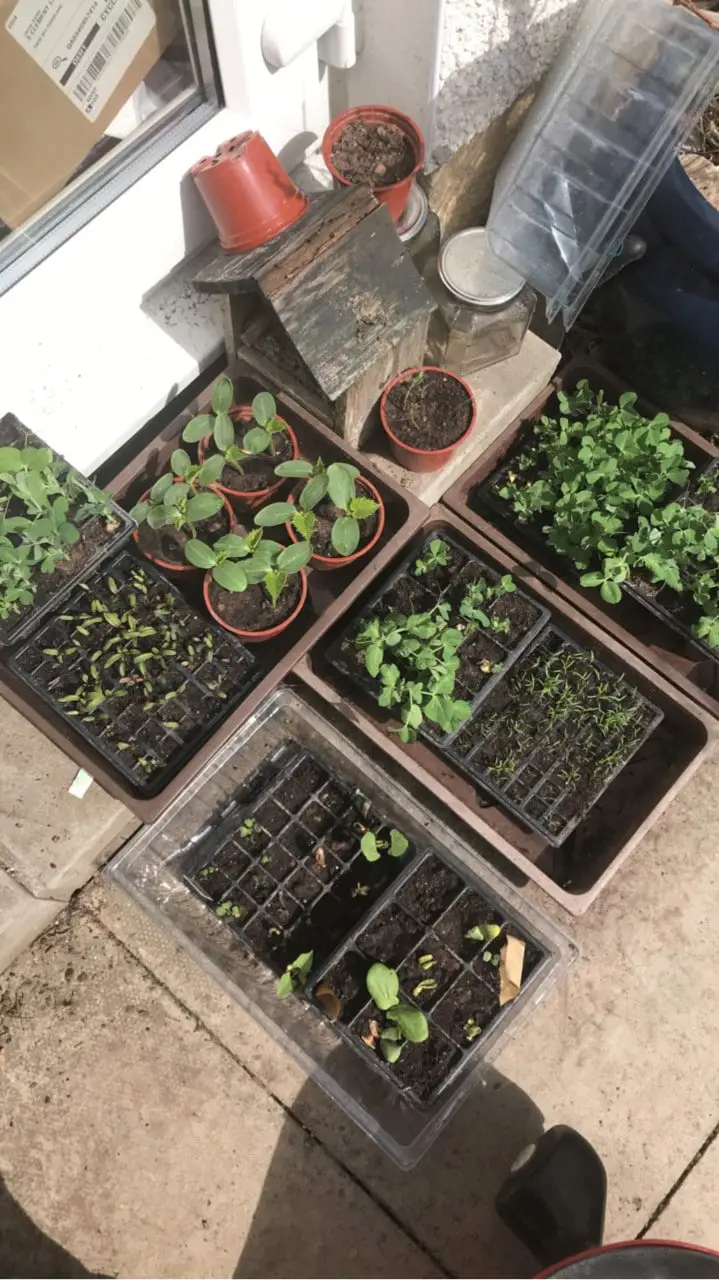 Of course no garden kids project would be complete without planting some seeds. We have a big container full of different vegetable seeds, so the kids chose two types each.  To make it easy to grow at home we used old egg boxes filled with seed compost.  The kids planted their seeds in and we left them on the windowsill, watering every day or so.
After a few days we had shoots appearing and the pea seeds were already growing!  The kids were very excited that their seeds had grown!
Bug Hotel
You can be as extravagant  as you want with bug hotels.  There are some fantastic huge hotels that people have built, which are great if you have a large garden and space for the wildlife area.
For smaller gardens you can find a little corner to make a small bug hotel or perhaps a hanging version on the wall. We were going to upcycle our hanging one, but need a little more wood yet to finish it off.
Bug hotels can be filled up with pieces of bamboo, moss, sticks or if it's larger then log piles or bricks with holes in are good. Anything will go if it's natural! Just make sure there are lots of little gaps and spaces for insects to get in.
Fairy and Safari Gardens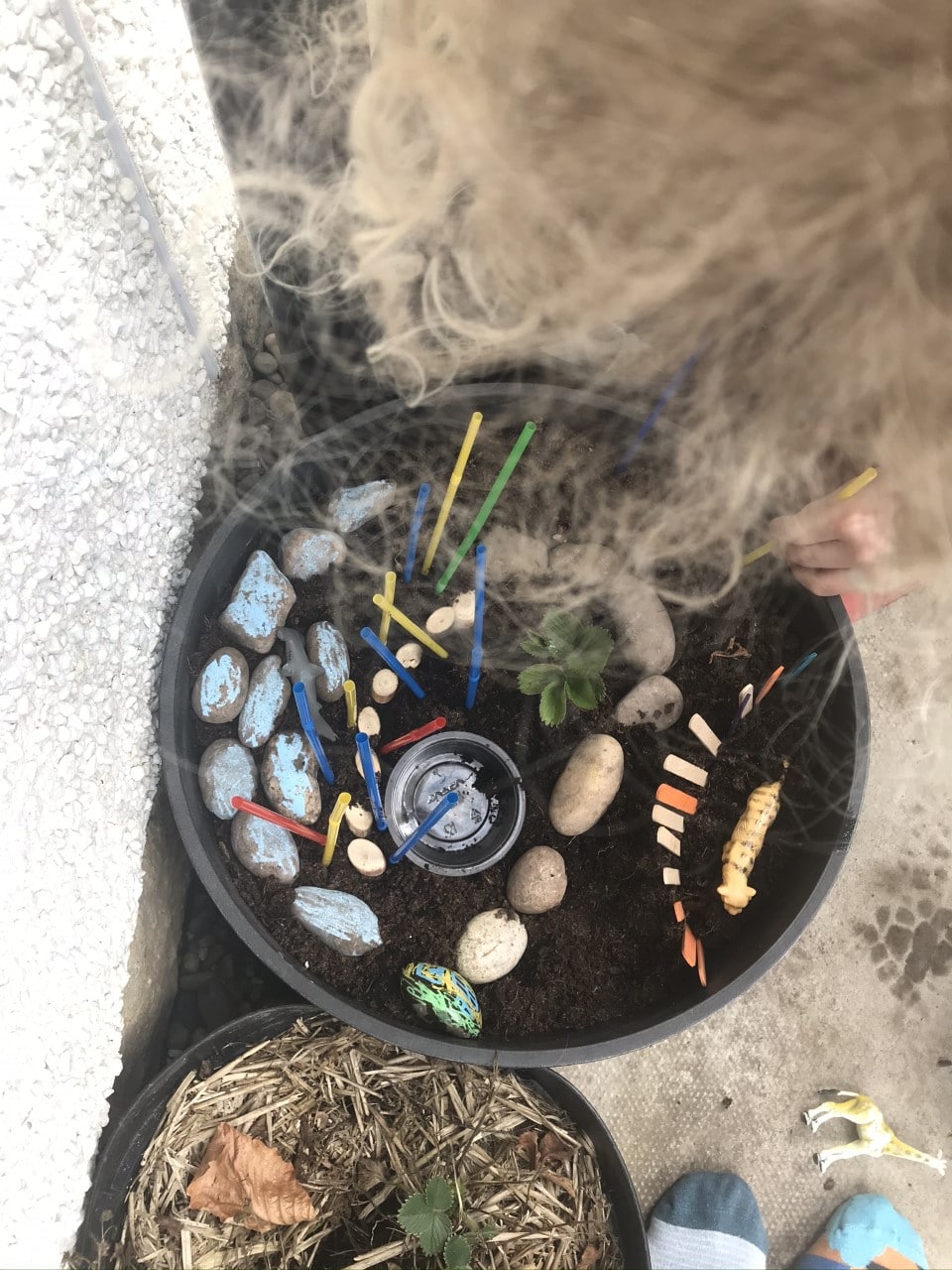 We had some pots that were empty, so gave one big one each to the kids to make their own garden.  There are tons of fairy garden ideas online, but they both chose to go with a safari/zoo theme instead.  They chose different animals to include, made ponds with small containers and lolly pop sticks for fences.  I let them loose with paint pens and stones too to decorate.
When our strawberry plants arrived they planted two each in their gardens and grew some other plants from seeds.  So now they have their own vegetables and fruits too!
Wormery
We made our own wormery using a plastic bottle with the top cut-off and then filling it in layers with soil, then sand, soil, then sand.  Topping it off with a few leaves on top. Dug up a few worms and put them on the top with a little sprinkling of water to dampen the soil. To keep it dark in the soil we wrapped a piece of dark coloured card around the bottle and taped the card together, so it could slide on and off. We could check the worms and how they were doing with mixing the soil and sand together by lifting the card off.  It was great to see the worm tunnels and the mixing of the substrate.
After a week or so we let the worms go back into the garden again.
Scavenger Hunt
We have a set of scavenger hunt card called Go Find It, where you can give the child one or two cards to find.  The cards have descriptive words such as hard, bendy or spiky.  To begin with the kids can try finding things to match one card. However for older children they can be given two cards and find things that match both cards.  So perhaps it will be something soft and bendy.
My kids have had these cards for ages and still love them at 8 and 6 years old.  However you can also get free printables with a checklist of items to tick off on a garden scavenger hunt.
Bird Feeder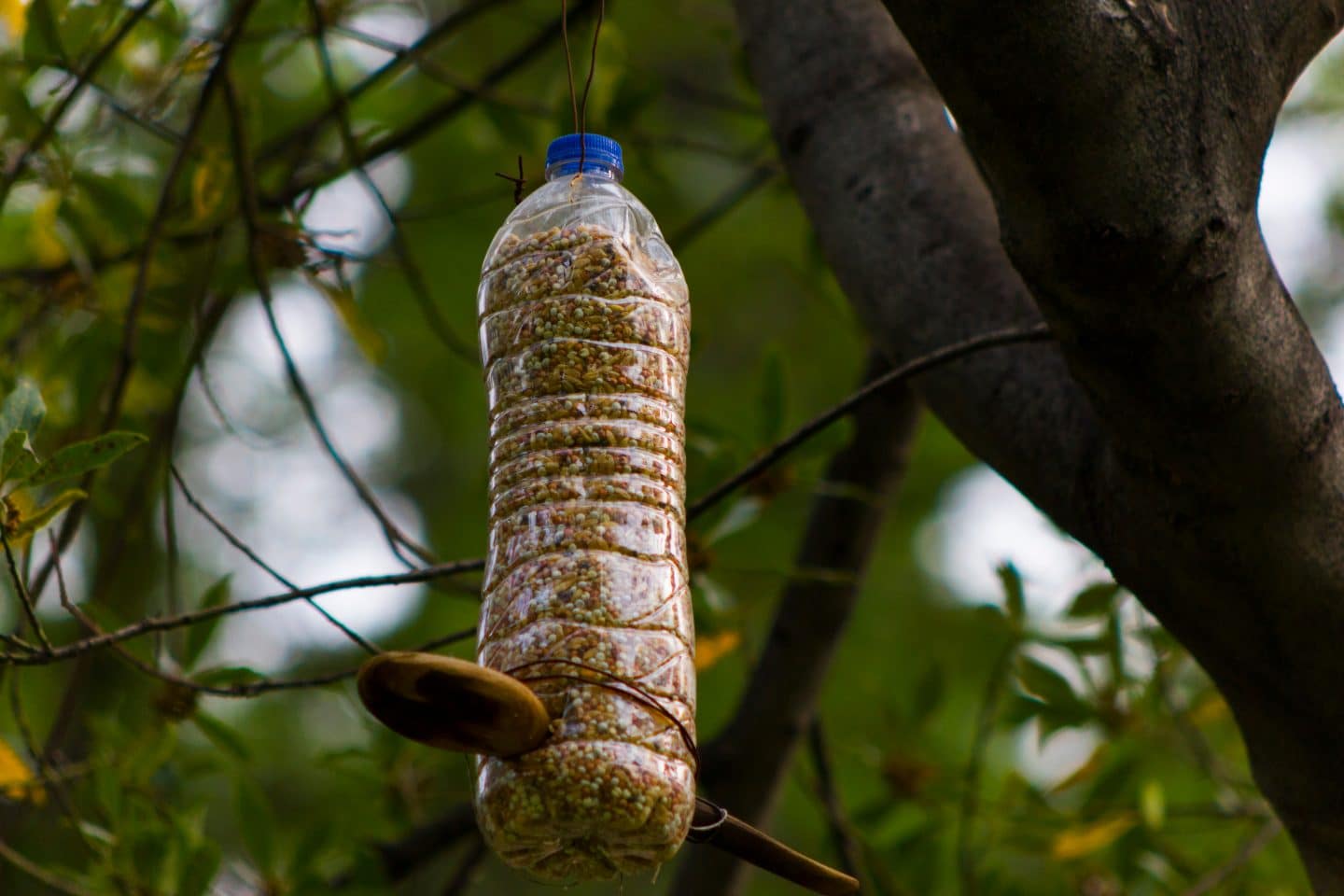 Bird feeders come in many shapes and forms.  We chose to make fat balls, however they melted in the sun and fell to the ground!  So perhaps save that one for winter when they won't melt so easily!
Another easy option is coating a toilet roll in peanut butter and rolling it in bird seed then suspending from a tree.  Or if you want to get more technical get a plastic bottle and cut holes in the sides for birds to access the seed and push skewers or a wooden spoon below the holes for the birds to get to the bird seed!
An easy upcycle from your recycling pile is this fab bird feeder from Rachael at Lukeosaurus and Me, such a good idea and doesn't cost anything!
Bean Diary
One of the seeds the children planted was a pea, we did mean to plant beans, but I had used them all up!  I gave each of the kids a copy of the Bean Diary from Twinkl.  In it you can fill in information on how to plant the seed and what equipment you use.  Then each week you record how tall the plant is and draw a picture of it.
The kids are happy with their plants and little diaries, which is great!
Pin Garden Kids Project Ideas For Later