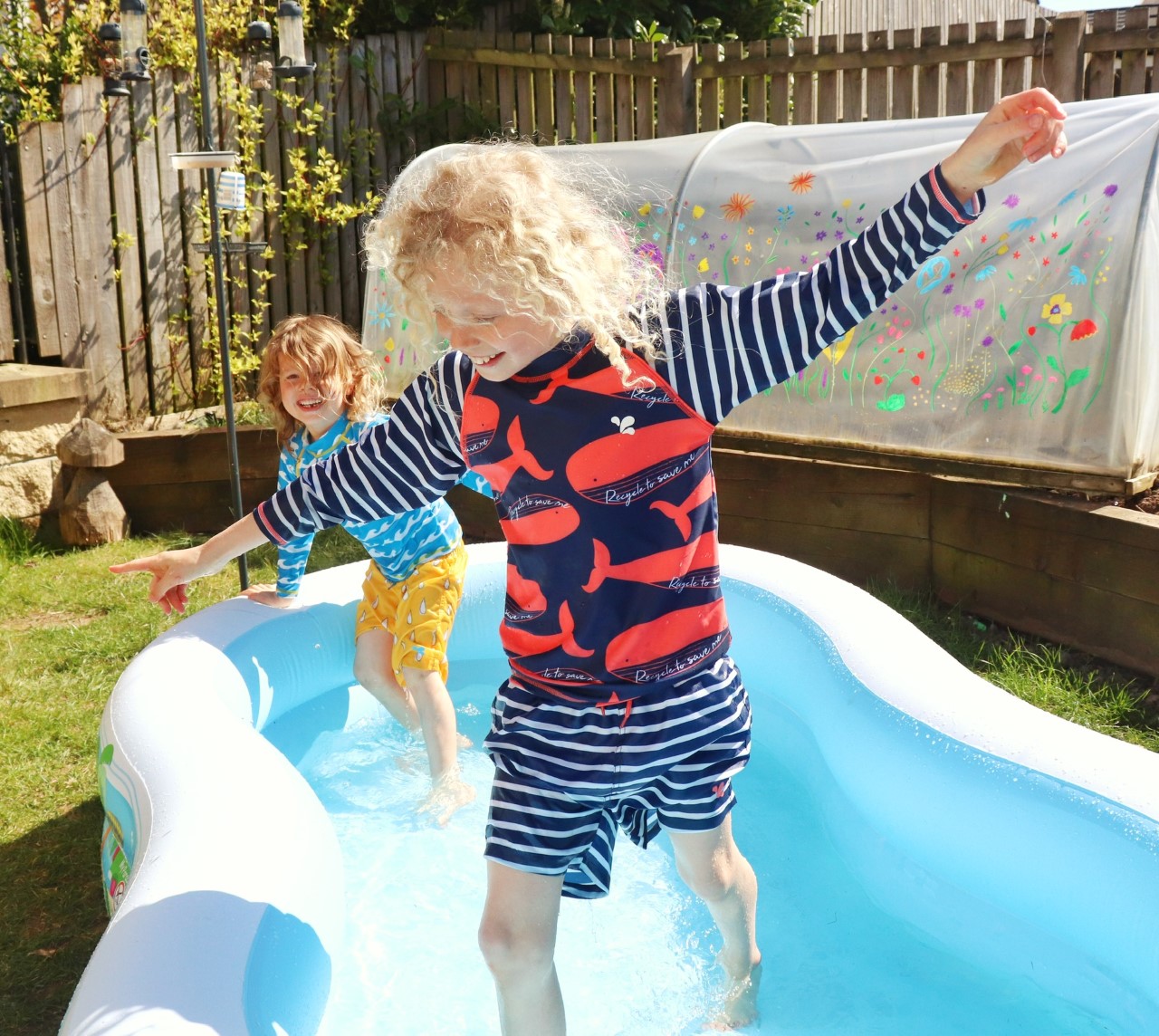 I know I'm a little late at publishing this each week, should really do it at the weekend (this is why I don't normally do weekly posts!)!  But here's our week 5 in lockdown, full of sunshine and time in the garden!
Home Education: Life In Lockdown Week 5
This is the fourth week of sunshine, no rain for 4 whole weeks!  Our garden is looking very parched, but we've been making the most of it and spent a lot of time outside each day.  I have even managed to get some painting and tidying sorted in the garden, despite getting sunburnt at least once, whoops!
Anyway, we've kept busy and continued on with our garden activities as well as adding a few more fun things to do!
What We've Been Doing This Week
As it's been such a lovely week we haven't especially been sticking to any routine or certain activities.  However the youngest has asked to help with baking and made a crumble this week, chopping up our home grown rhubarb.  We gave some to our friends too so they could also make a crumble.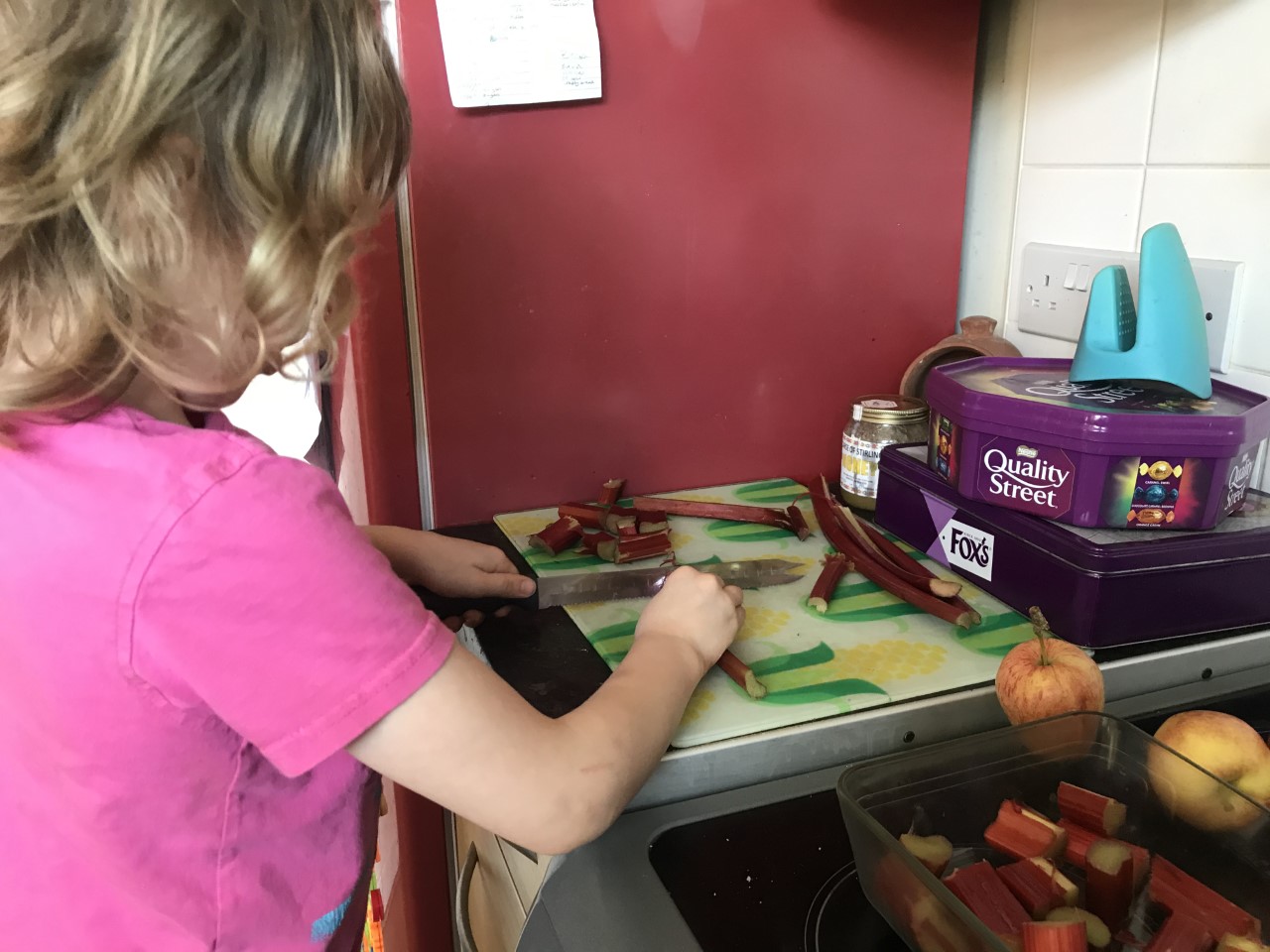 We haven't watched all the Glasgow science centre daily video's, and instead saved them up to watch all at once.  One of the videos had a model Mars Rover that the kids could design themselves.  So of course we had to make some too, the kids were very specific on what parts they needed including drills, lasers and cameras!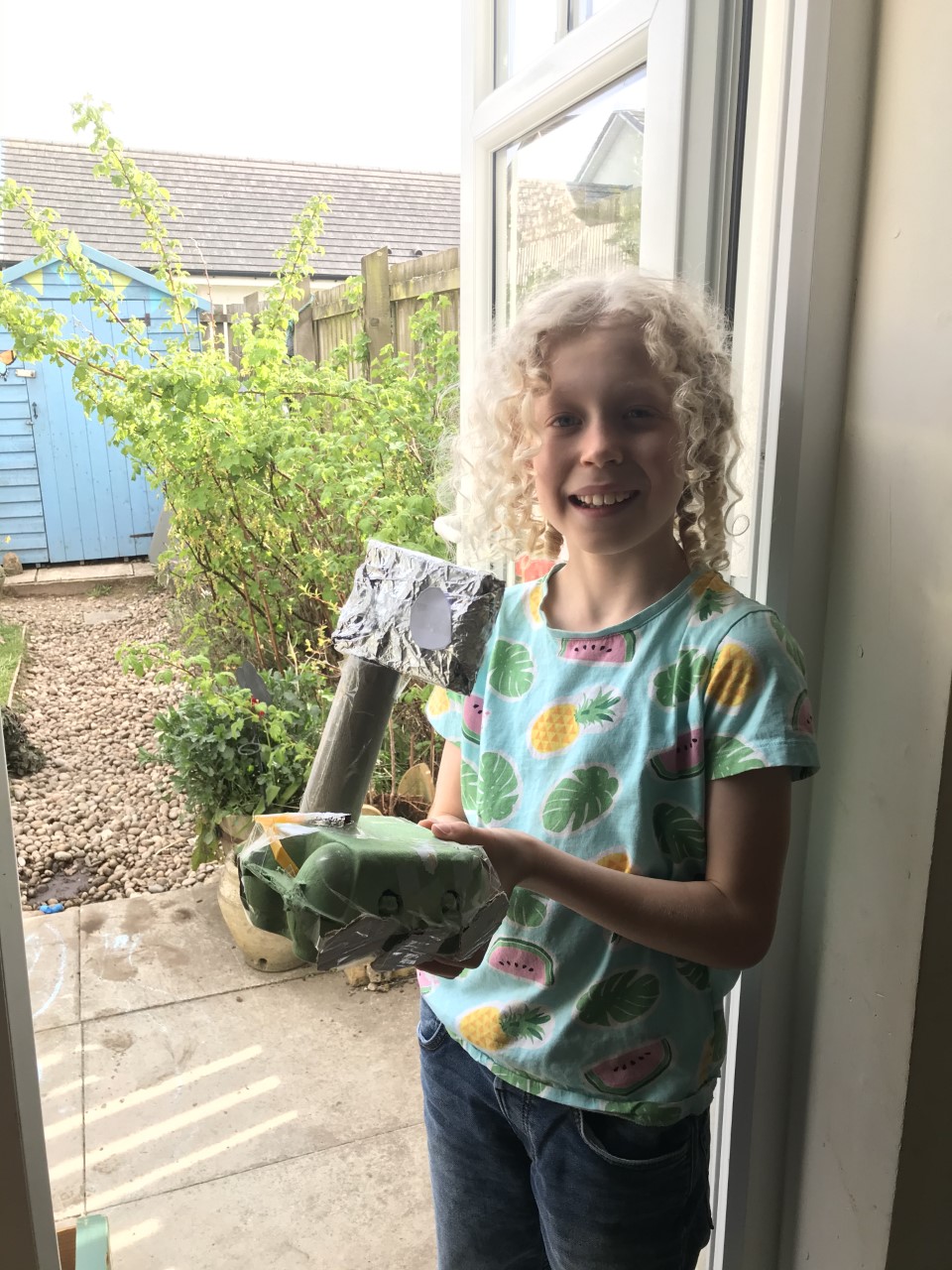 The only thing they are currently doing daily is watching Let's Go Live at 11am to see what new ideas Maddie and Greg have.  This week was Earth week so there was a lot of fun with volcanoes and animals.  Although the main thing the kids wanted to make was the solar oven!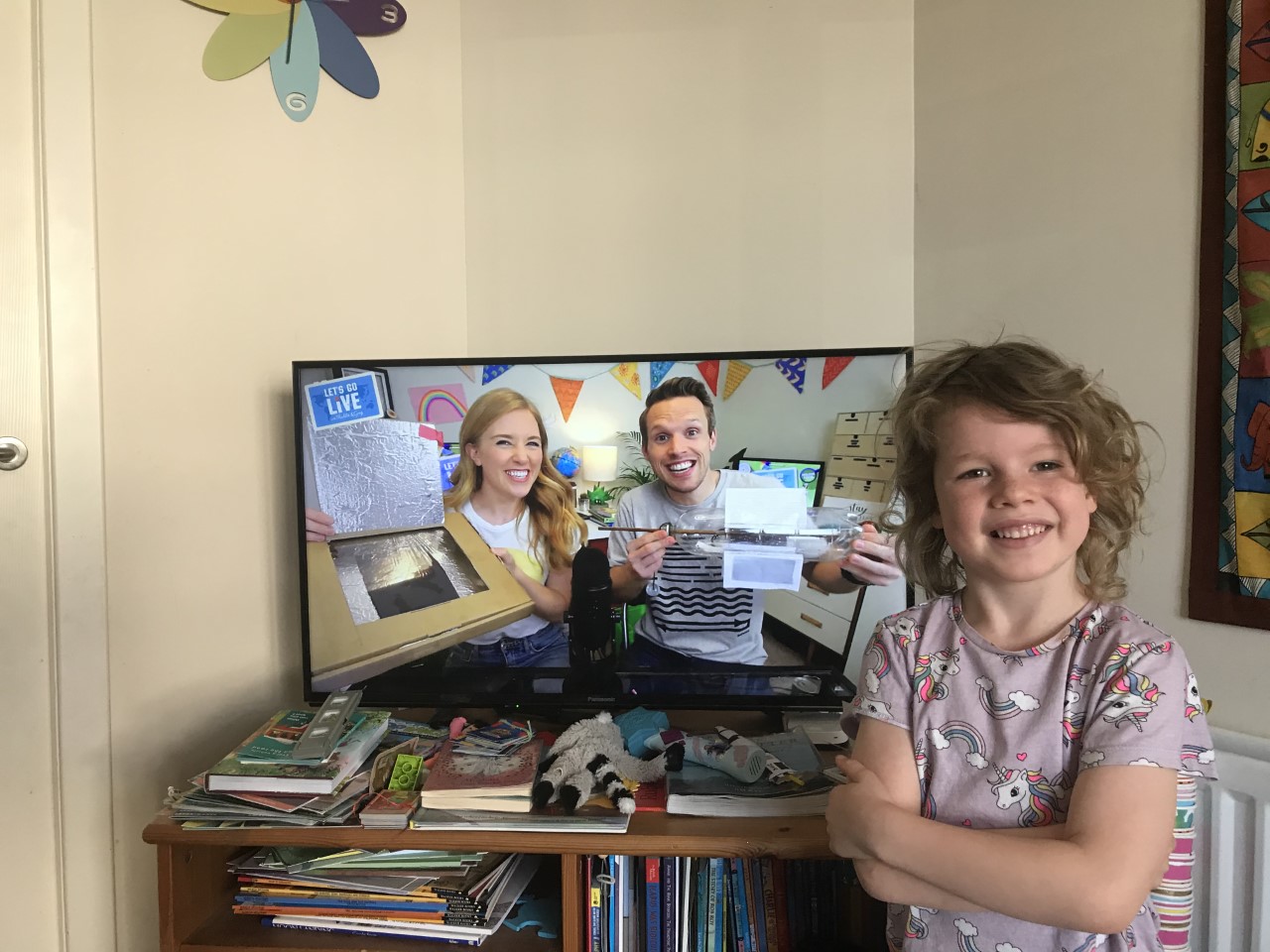 Fortunately it's quite easy to make and worked really well in the sun we've had recently!  The kids are all about their stomachs of course and couldn't wait for the chocolate and marshmallows to melt in their oven!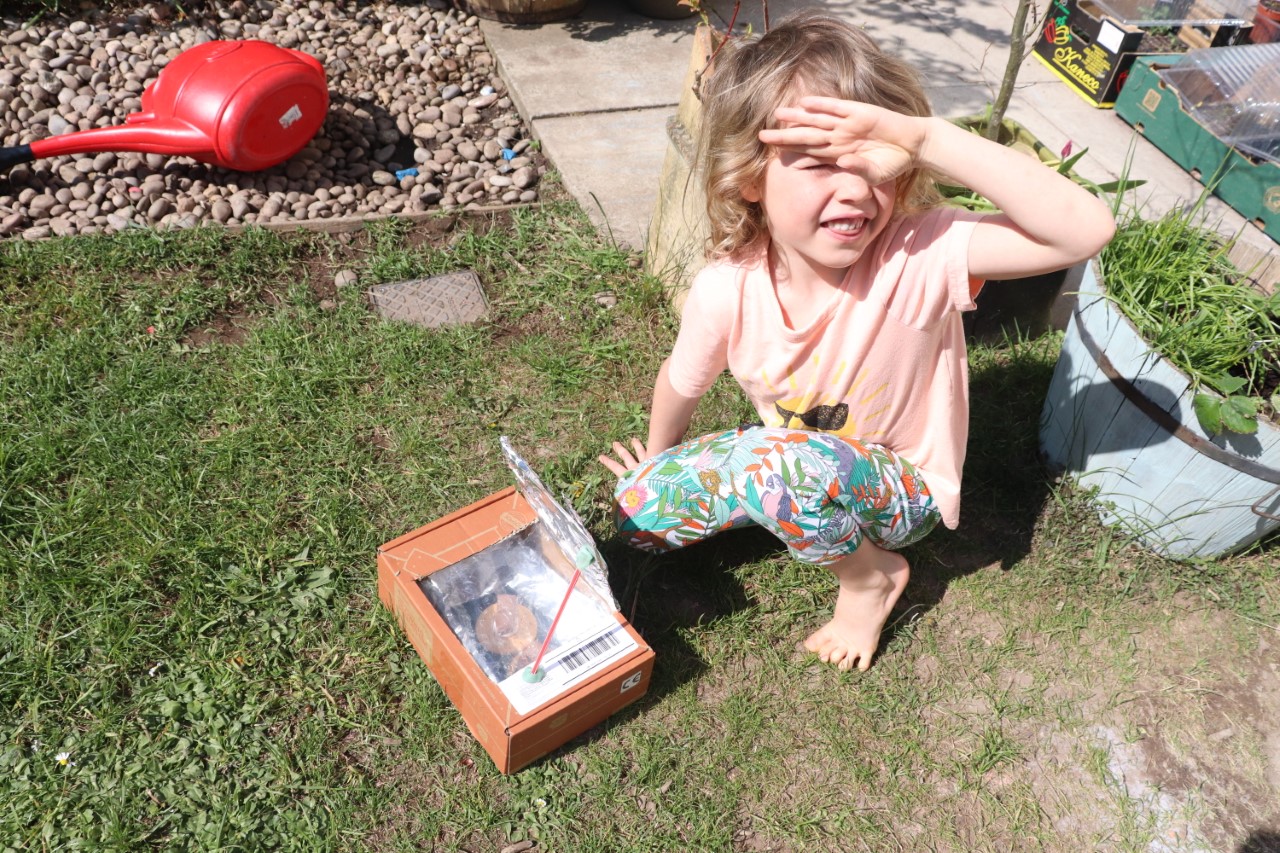 Both children have asked to use Teach My Monster to Read and the eldest has finished the game entirely.  He's not a confident reader, but he can now read most things if he slows down and tries. Littlest on the other hand is at the guessing stage and still needs to practice his letters.
To help them both a bit more I made up a game for the littlest to find letters hidden in eggs around the garden and then match them up to chalk letters on the path.  For the eldest I wrote out certain words with sounds he struggles with and then he had to make up a sentence using the words.  It worked quite well, I think we need to do more like that!
We've got a huge collection of board games, so we've played various games over the last week including Planet pictured here, Kingdomino and Labyrinth.  We've also started a long distance battleships tournament with the kids vs my parents!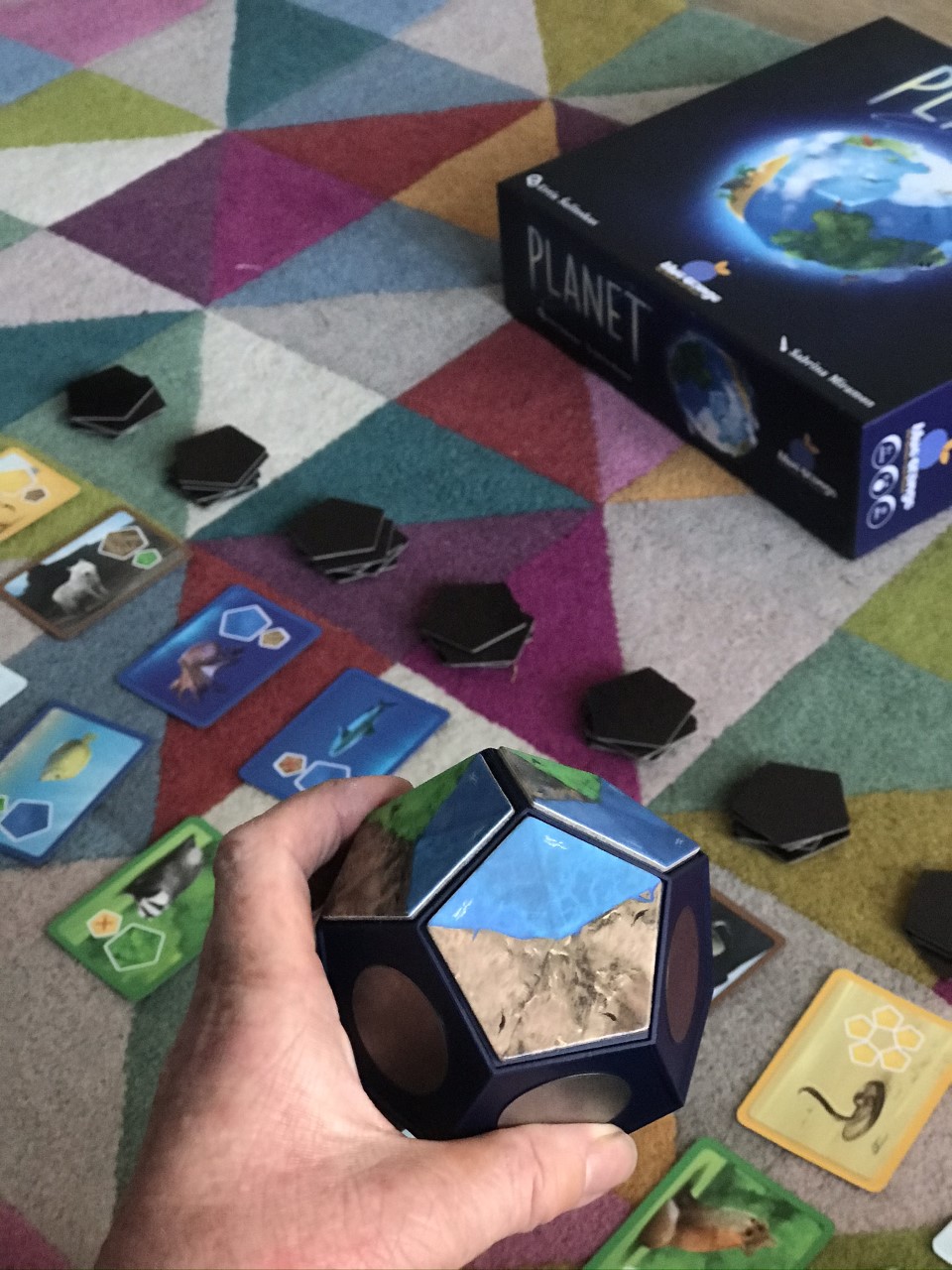 On Friday it was extra warm, around 18 degrees, so the kids donned their swimsuits and we had the paddling pool out in the garden!  They had great fun jumping in and splashing around in the water.  It's been used twice in the last couple of weeks, which is good for Scotland in April!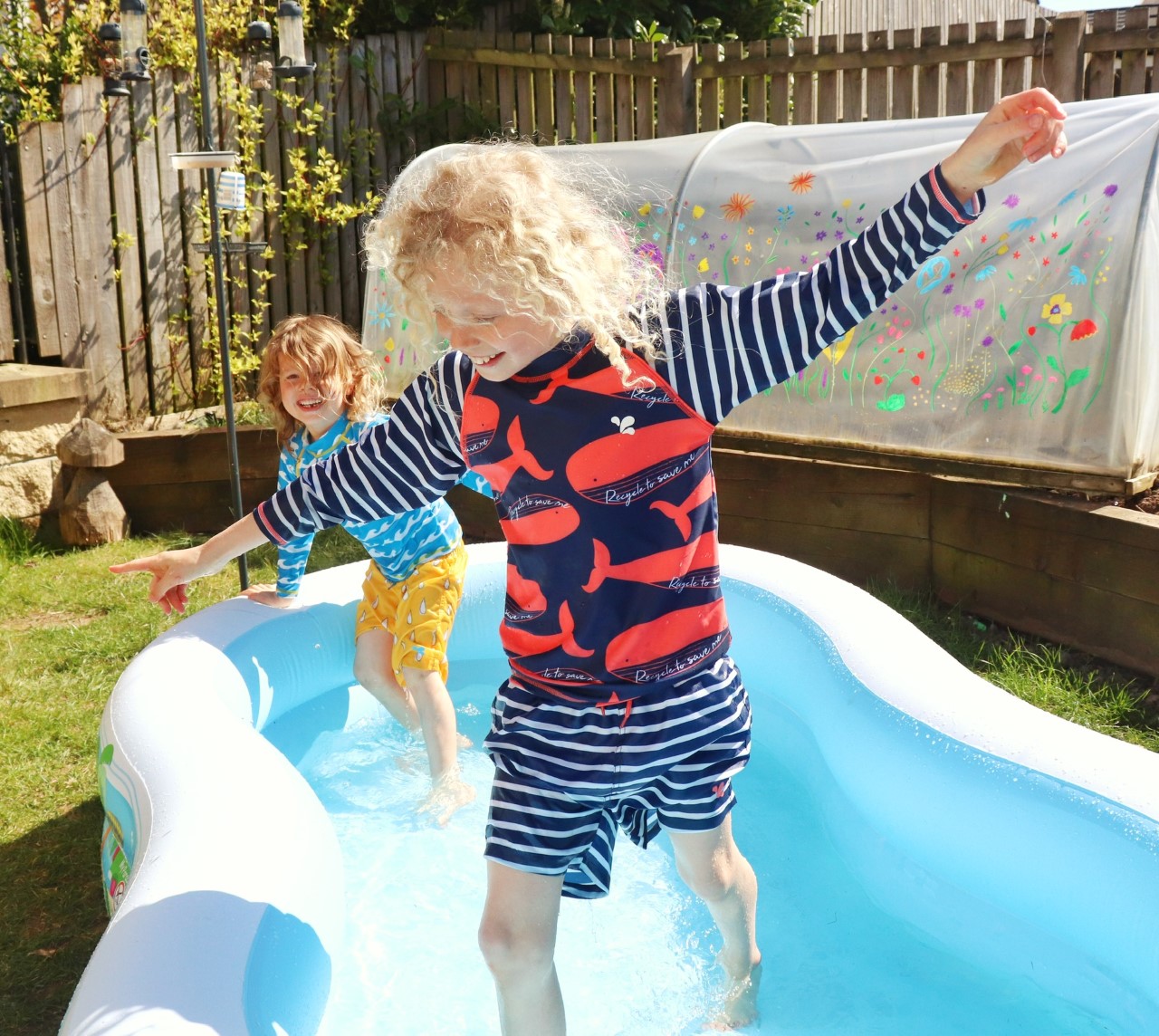 Exercise
The usual exercise walks have included playing around a little pond which had frogspawn in, most has dried out and we rescued a little.  But also at another woodland area where there are more good climbing trees for the kids.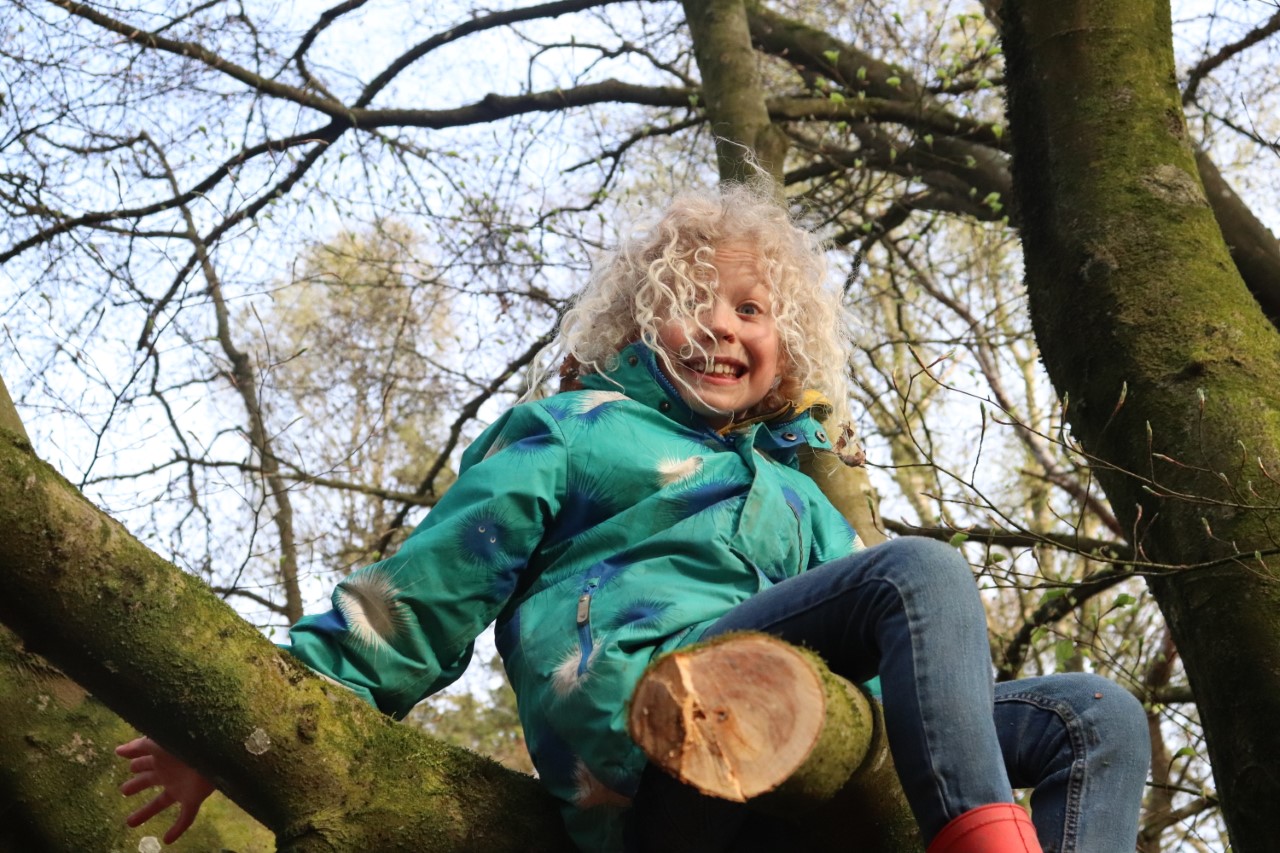 As the weather has been dry it's been fairly busy out in the woods, so we normally head out after dinner when less people are around.  Both kids love running ahead and playing in the woodland areas, but we have to keep calling them back.  I feel sorry for them as they're usually allowed to freely play and run around, but not at the moment unfortunately.
Another good place to visit in the evening when it's quieter is to the local football field.  It's usually rare to find any more than one other person/family there.  So we've been practising the long jump and playing cricket in the evening.  Great for the kids to get some energy out and plenty of space to social distance.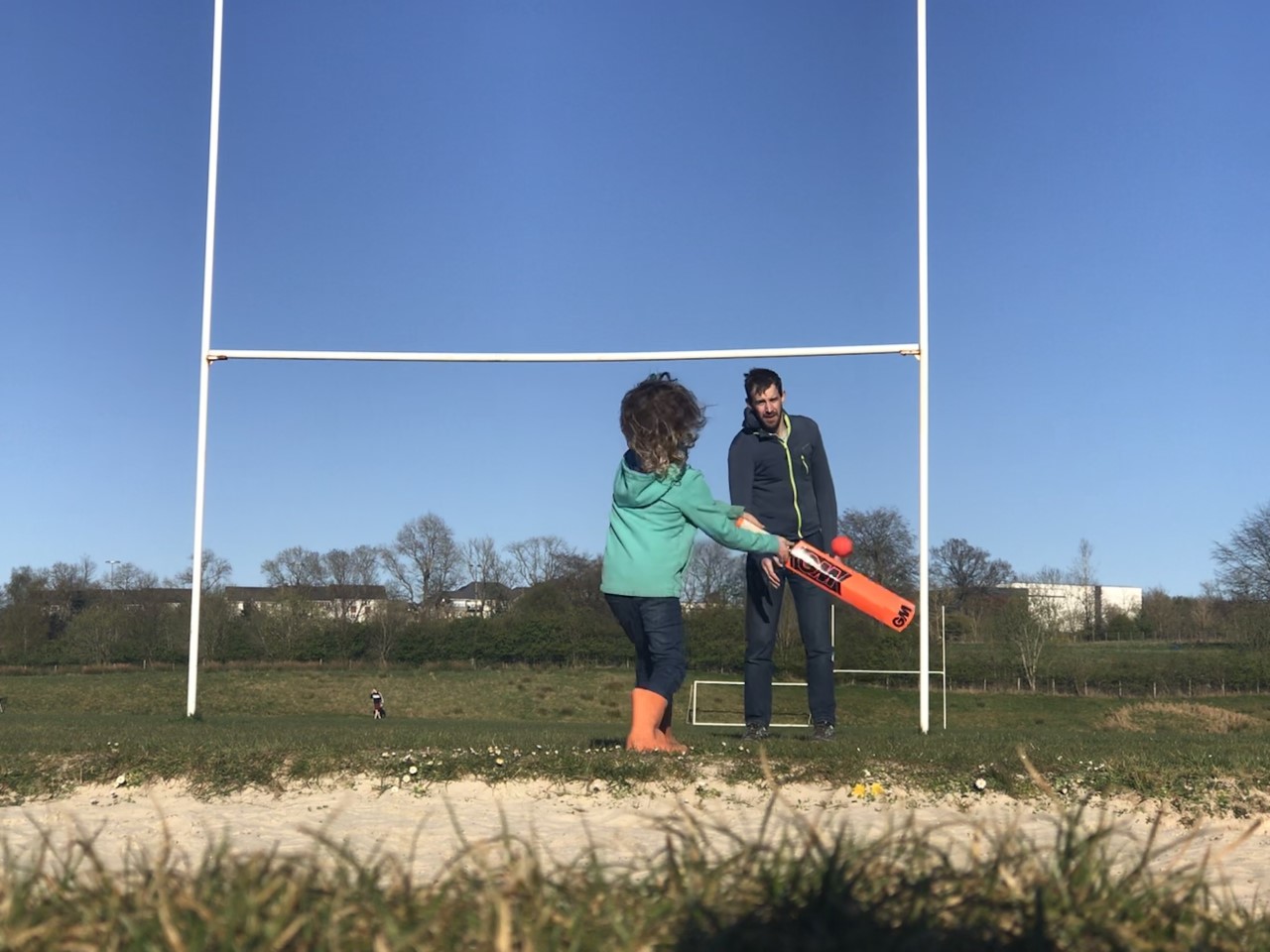 Mental Health
Personally I'm ok and found lots of tasks to keep me busy, mostly painting flowers on our polytunnel below (using paint pens) and painting various pots around the garden.  I've also tidied up the pots and planted new flower bulbs, so it will look nice in the summer.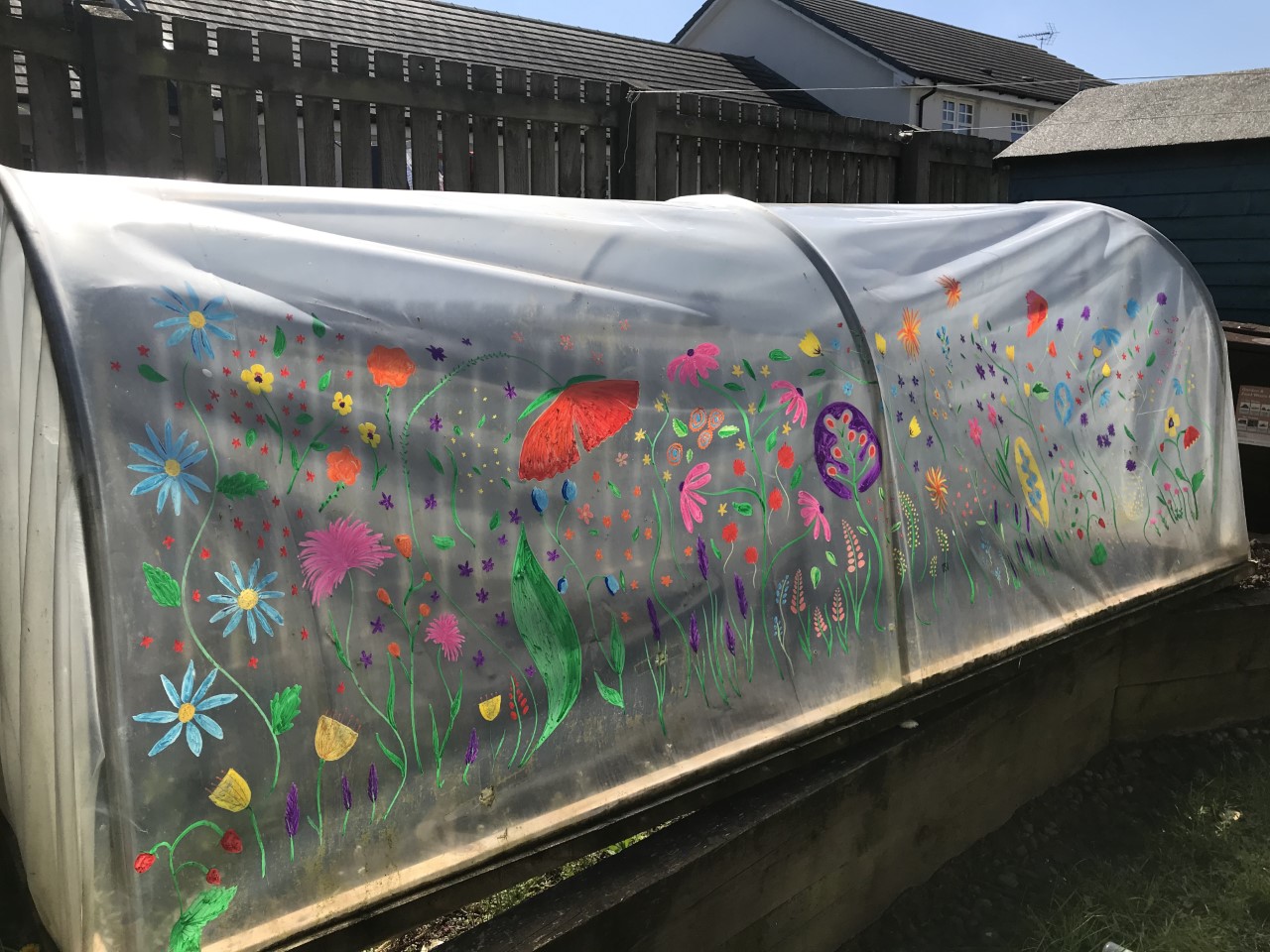 Pin Life In Lockdown Week 5