Long Distance Games
We have recently begun a Battleships tournament via Facetime with my parents, which the kids are loving!  We have a game board on our end and my parents drew their own out at the same size with same size and number of ships.  My mum has even made a trophy for the winners after 5 rounds of the game.  Of course it may be longer than that until we can see them again, but we will just have to plan more long distance games online!
To give you some more ideas of games you can play long distance with the use of internet I consulted some other bloggers.  Have a read of their suggestions below and hopefully you'll be inspired for your own lockdown games!
Quizzes
Beth at Twinderelmo has been doing themed quizzes for her children over on Zoom. The children take it in turns to write and research about a topic and then the family play along. It's a great way to incorporate their "school work" with fun! Beth's children have tried several quizzes so far, including Disney, animals and films.

Name That Tune is a good one for adults, with 5 rounds, 2 contestants against each other in a battle to name that tune, thanks for the suggestion Lianne!
Yvette
enjoys playing
a virtual pub quiz over zoom. They've scheduled more for the next few weeks with each family taking turns to host and get the quiz questions.  It sounds like a fantastic way to get to know families better and have fun too!
At the Motherhood Diaries, Leyla, plays music quizzes with her extended family.  She loves that her brother in law is so good at coming up with unique games. He created a new game recently called broken sentences and the children had to figure out what he was saying! As Leyla's family is international, it's a great way to get the children involved in different language games, talking to their extended family online.
Board Games
There are lots of board games that would be perfect for long distance games online.  You don't always need to have the same game, instead you can have one game board and tell the side with the board where to move your piece to.  Having a couple of cameras, so one can face directly down to the board and another to face the people is useful.  For this you will probably need the app Zoom or similar for several people to use it at once.  Here are some great ideas for long distance board games to play together!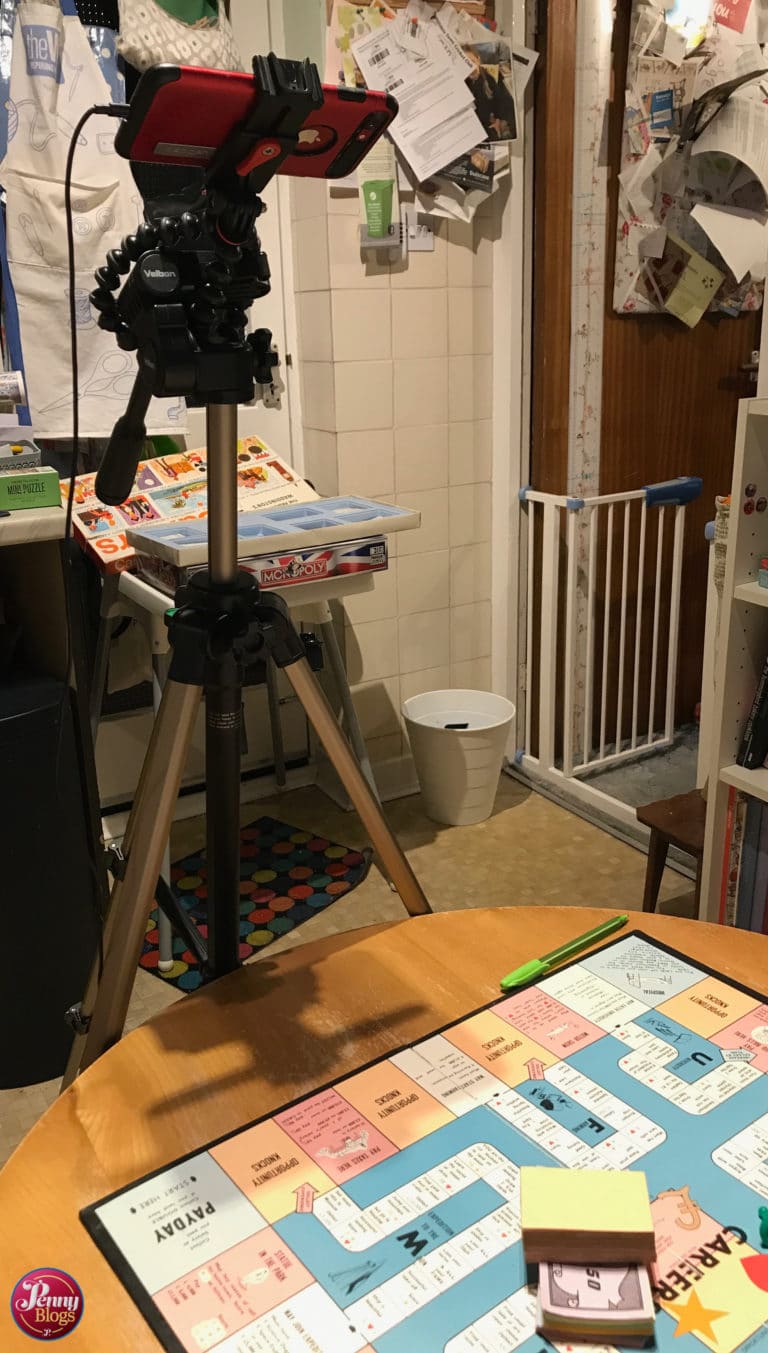 If you're looking for more complicated games then step forward Penny and check out her board game playing over Zoom here. They have played Monopoly, Scattergories, Ratrace and Careers with various friends and family during lockdown so far. Her main tip is that preparation is key! Along with two cameras and two Skype or Zoom accounts for the board games.
Jo's husband had a game of chess with his friend. They both set up their chess sets and discussed the moves they would make, each moving for the other on their own boards too. It's a bit of a nod to how long distance games of chess were played via post back in the olden days too. Another advocate for chess is Kirsty's family.  Her son has been playing chess with his granddad via zoom. They both marked out their boards with stickers to create coordinates (a bit like battleships) and when they move they say which spot they move to. It works brilliantly and they have played for hours.  It is lovely for them to be able to still spend time together as they would usually be going to football each week.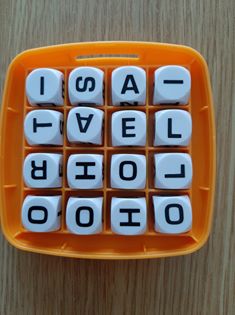 Cerys has been playing Boggle online, just to chat with family. However the last time they did it online via Facebook and lots of people joined in.  She simply shares a picture of the Boggle board that day and challenges people to find the longest word (you can move diagonally too).
Group Games
If you have a group of people who want to play a game together here are some fantastic ideas.  Of course there are the quizzes above too, but for something a bit different, these are perfect for you!
Penny also mentioned that her daughter's Cubs had an online Beetle Drive over Zoom.  I remember playing them at village halls for fundraisers as a child and this would be great idea for all ages!
Another great idea have heard many people mention, including Lynsey over at Mummy That's Me, is a scavenger hunt.  Each week a different person comes up with things they had to find.  The children were running all over the house to find all sorts of stuff!
Jo Adams
says that their Brownies and Guides meetings are now on Zoom, where they play different games each week. Scavenger hunts are the most popular, but they have also had a game of 'knife, fork, spoon' where anyone who guesses the same utensil as the caller is out (sounds like an online version of corners!). They're going to try Simon Says next week!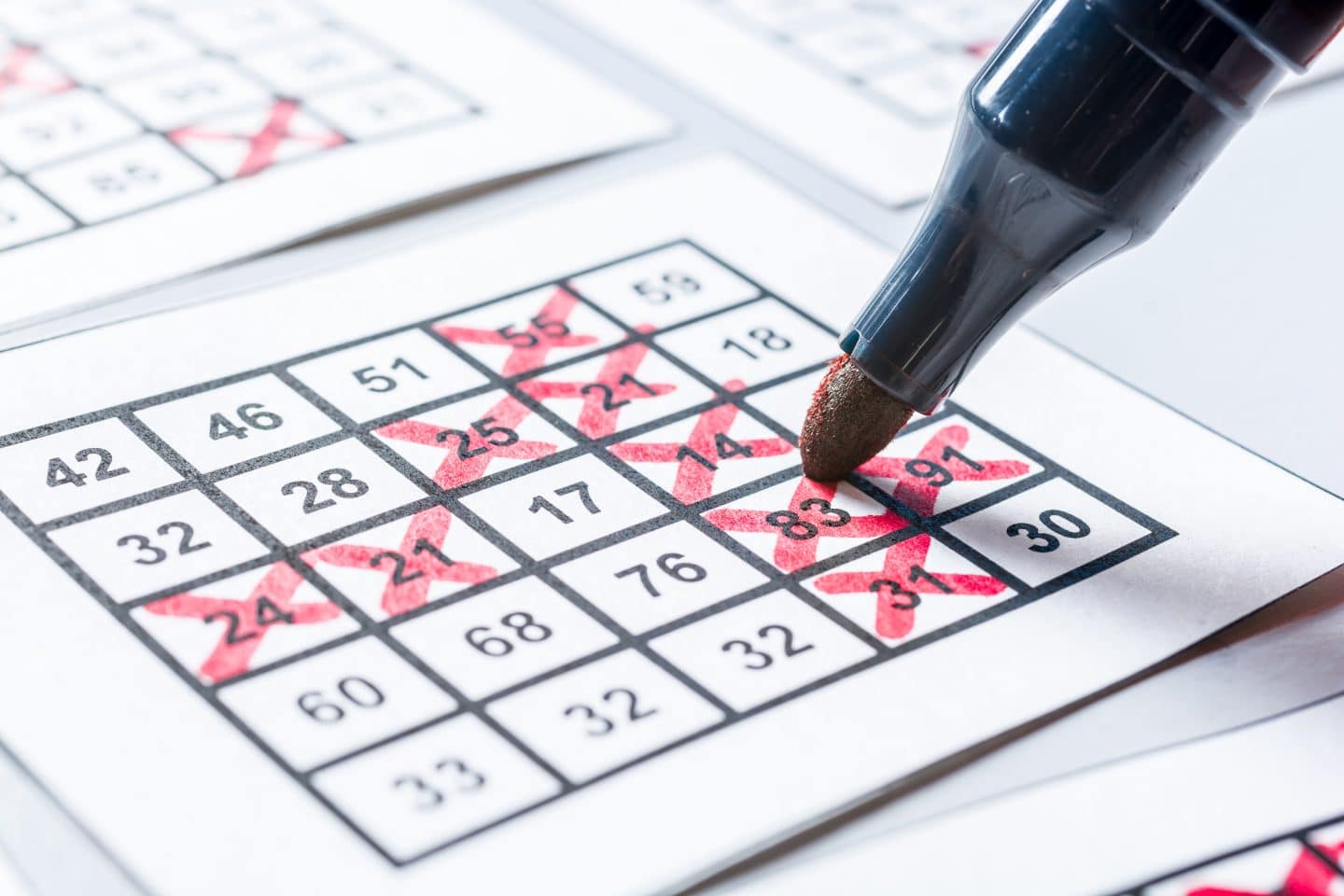 Emma has been playing Bingo every Friday evening. Ticket sales are £1 a strip on a Thursday and then there are prizes for a line, 2 lines and a full house. An app is used to draw the numbers which everyone can see, then prizes are purchased via Amazon wish lists and sent directly to the winners.  This is a great idea for large groups!
Another fun idea is to play Pictionary via Zoom.  This can be done in teams via Zoom using the whitescreen function (google how to find it!!).  Emma's children loved playing this with their cousins!
Printables
There are various printables you can use to play long distance games online.  Emma at Emma and 3 has this Scattegories game with 5 free printables that you can use.  The game is fairly straightforward and each team has to write down their answers and gets points for correct answers and extra for unique answers.  Head over to the link above for all the details and the printables.
Issy came up with some more
free printables
that can be used for easy quiz games for young children.  As she says, it's hard for younger kids to concentrate on long conversations and so it can be easier to play a game instead.
Pin Long Distance Games Online