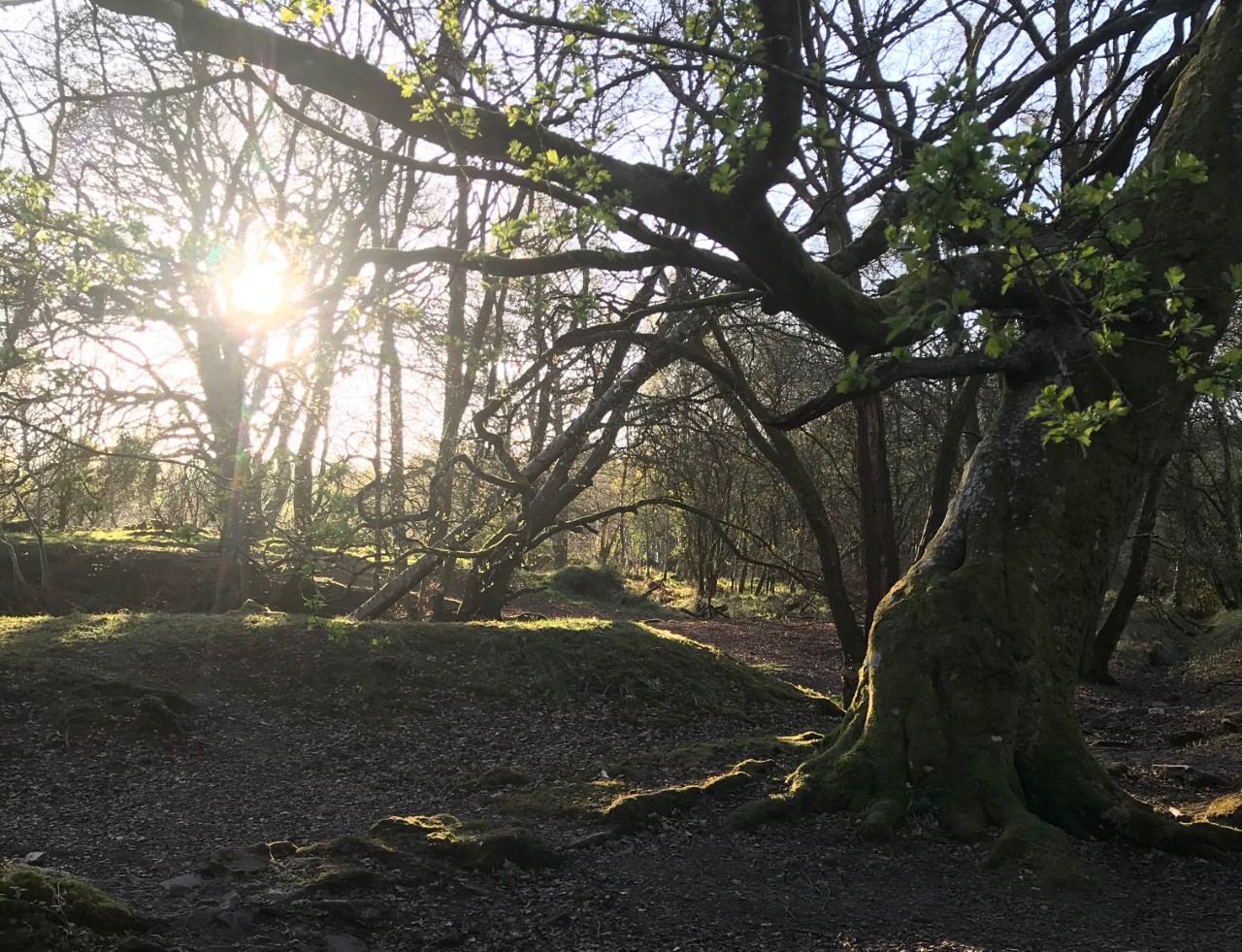 Life in lockdown week 4 is over, sorry I'm a bit late at getting this post up each week!  We had a bit more of a difficult week, I was feeling a bit too tired to do too much fun activities.  Mainly as I keep staying up late and get woken up early from the little one.  I think I usually just get on with the general tiredness during our normal routine as we have things to do, but harder to get over it when there is nothing planned.  Looking back at pictures from last week we did manage to get quite a few things done though!
Home Education, Life in Lockdown Week 4
We have of course been home educating as usual, although we tended to go back to our usual free child led learning this week.  It worked well for us pre-lockdown.  However, I definitely notice it as being more difficult now when the kids don't have free reign to play in wide spaces or with friends.  The youngest keeps asking for different activities to do and particularly enjoys baking, science or craft related things.  Whilst the eldest is a bit more lethargic than usual and just wants to play games with his brother (who doesn't want to play all the time!).  It makes it difficult trying to meet both children's needs, but hopefully we're getting there.
What We've Been Using This Week
On Sunday we had our annual Easter egg hunt, the children asked for clues on their hunt this year.  We usually have an egg hunt along with their cousins and grandparents, but obviously that didn't happen this year.  Instead we put on Facetime so my parents could watch them doing the egg hunt and then chat afterward.  It gave the eldest a sneaky chance to practice reading as well.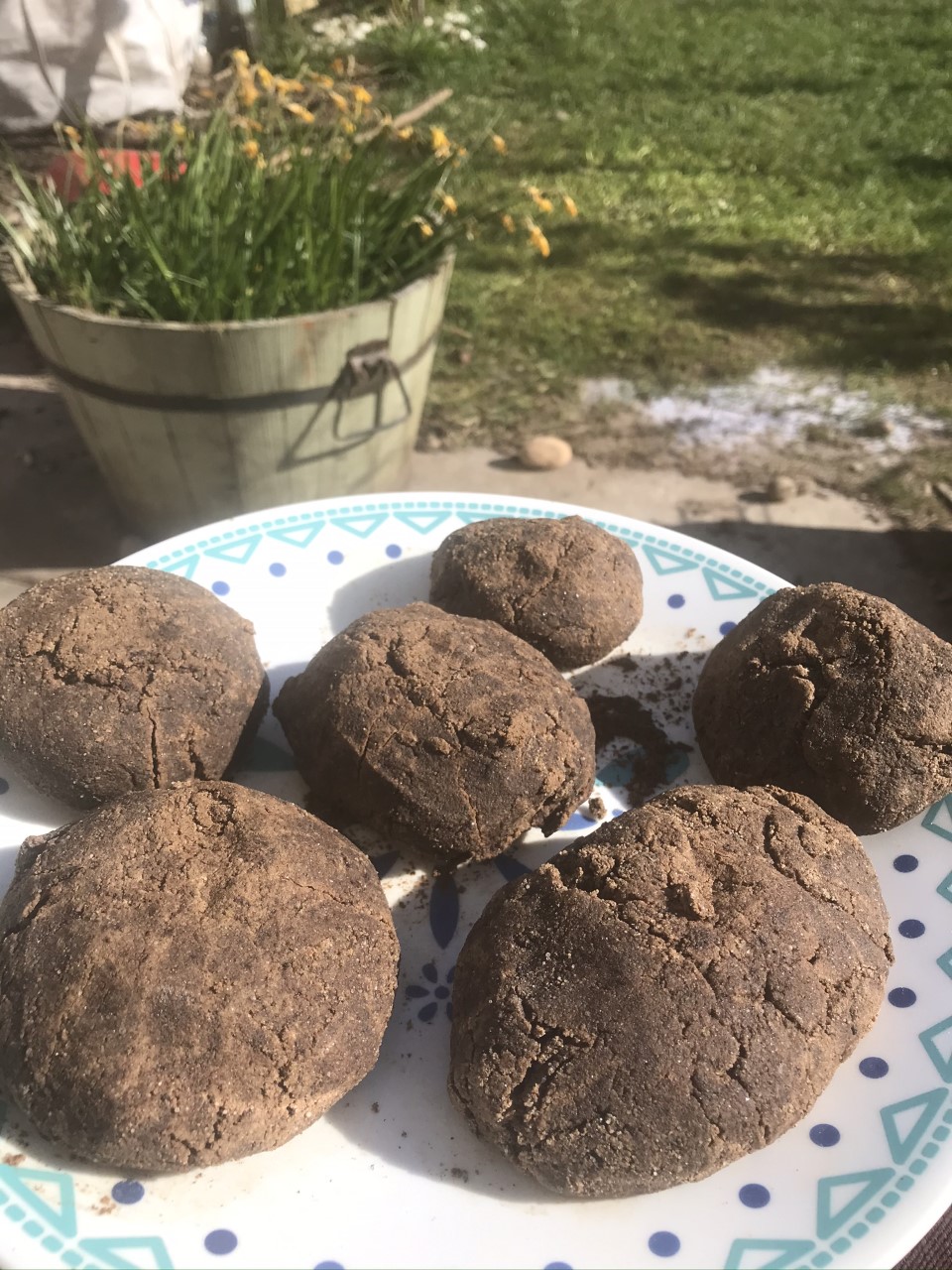 As usual the kids have been watching Maddie and Greg's Let's Go Live on YouTube.  This week they focused on dinosaurs, the kids loved learning more about dinosaurs.  The 6 year old chose to make fossils using the recipe from the show and also a dinosaur headdress.  As I mentioned before he's the one who is very into crafts at the moment!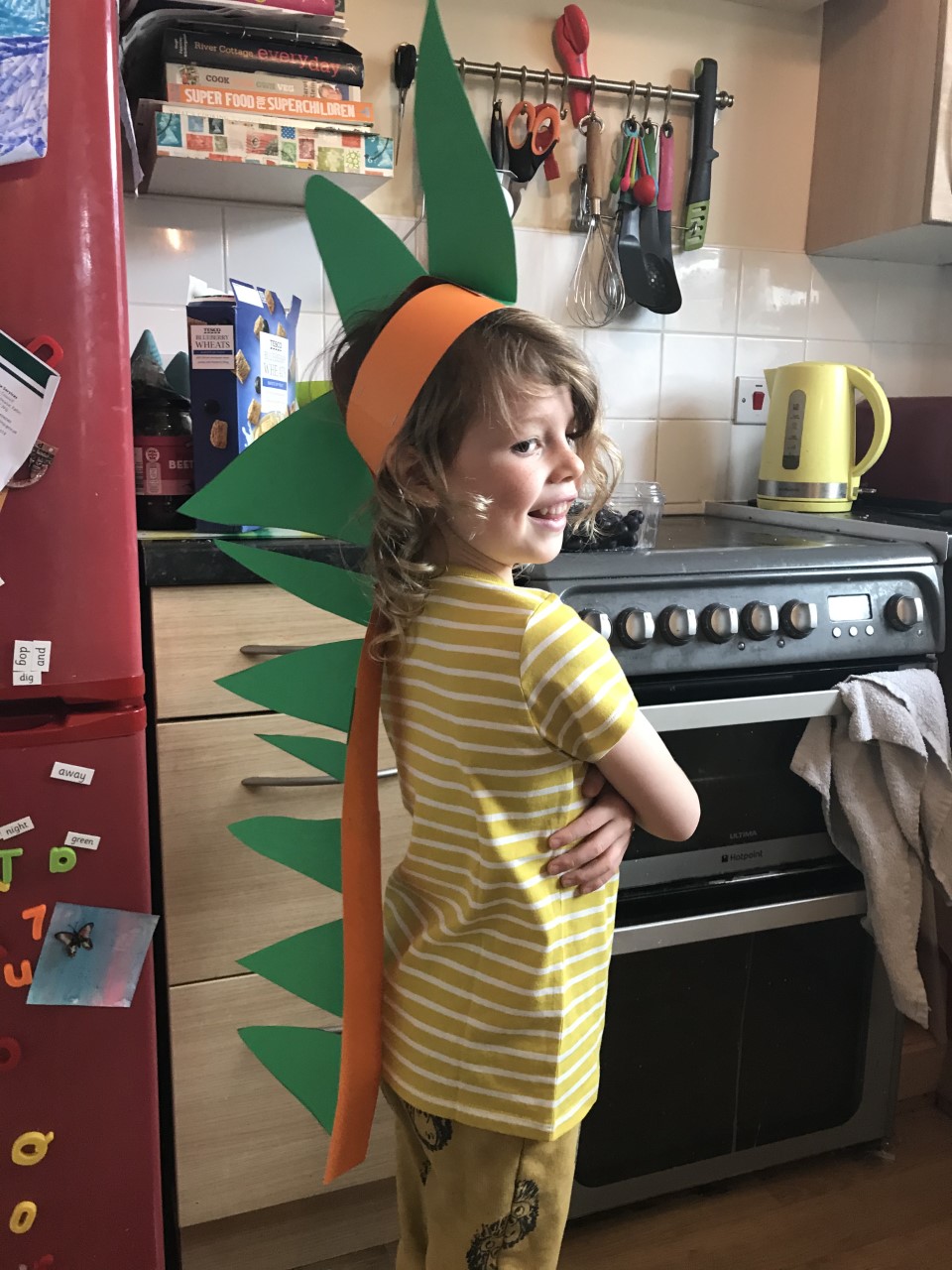 We used the BT Code a Cake app to make digital cakes and then later on made our own cakes and biscuits.  It's a good starter to get into coding and reminds me I need to charge up our Cozmo coding robot.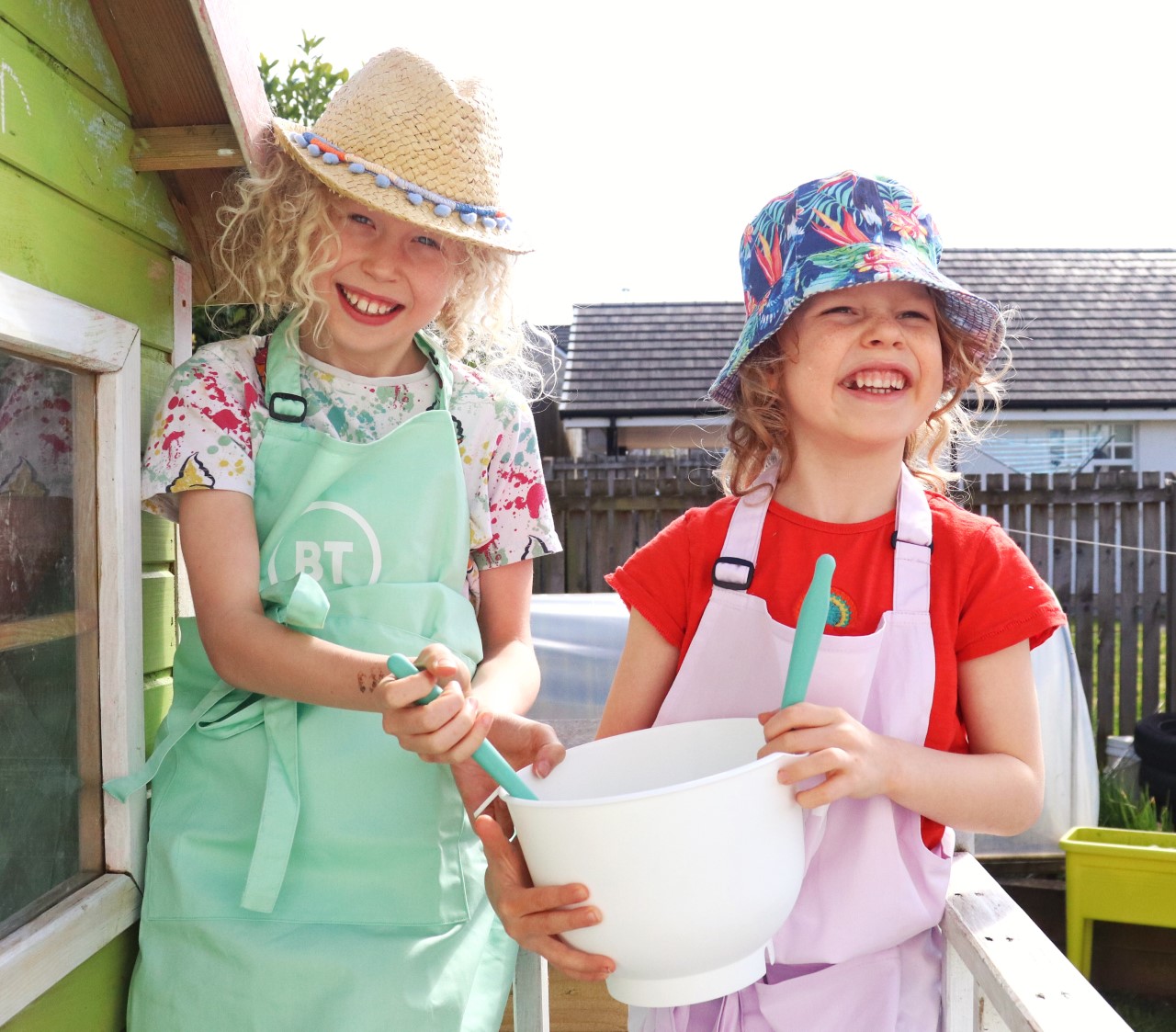 Both kids finished their space themed activities by making their own solar system.  The how-to is over here on our space project ideas blog post, but I was impressed at how well they worked!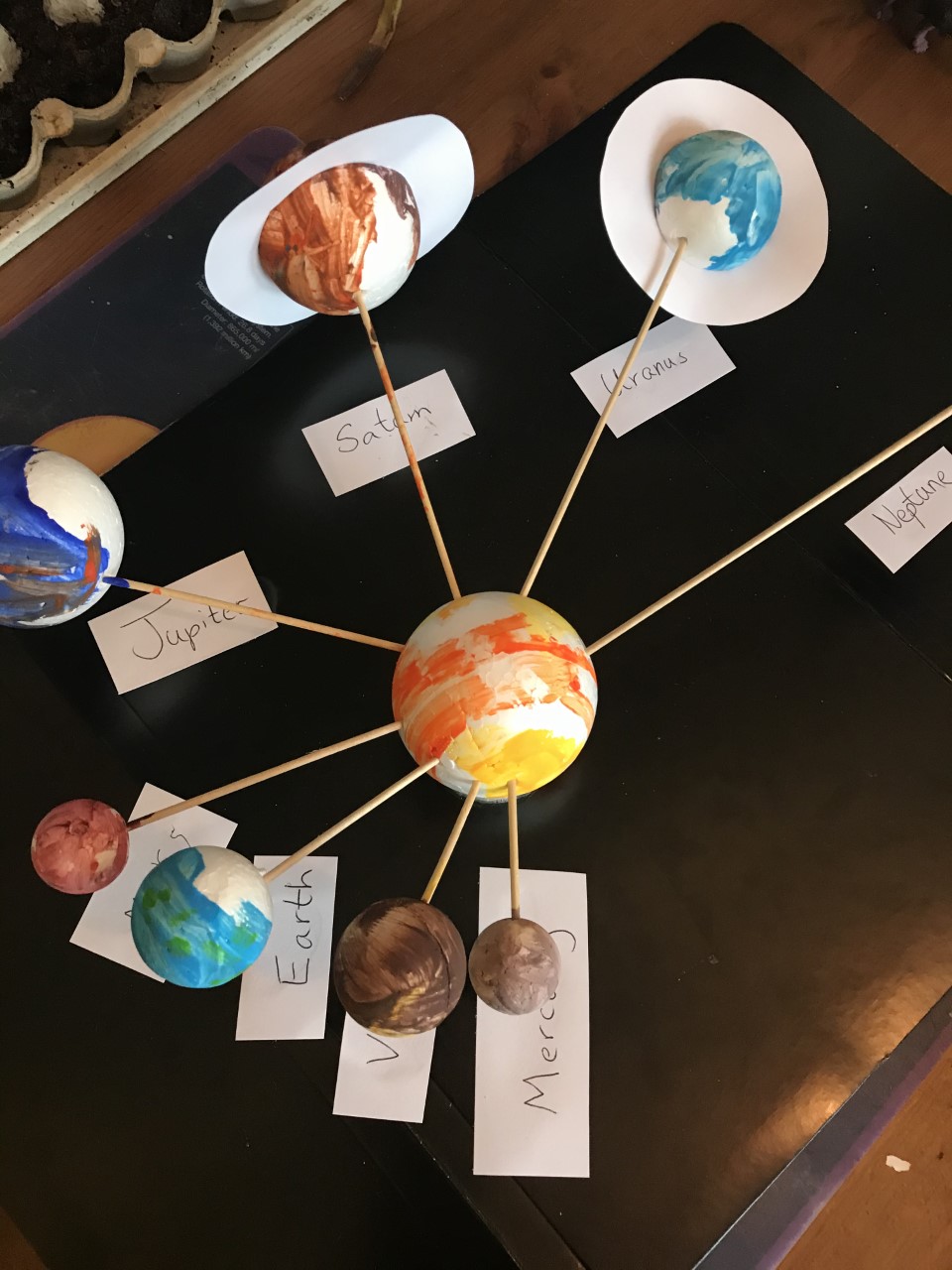 Garden Themed Activities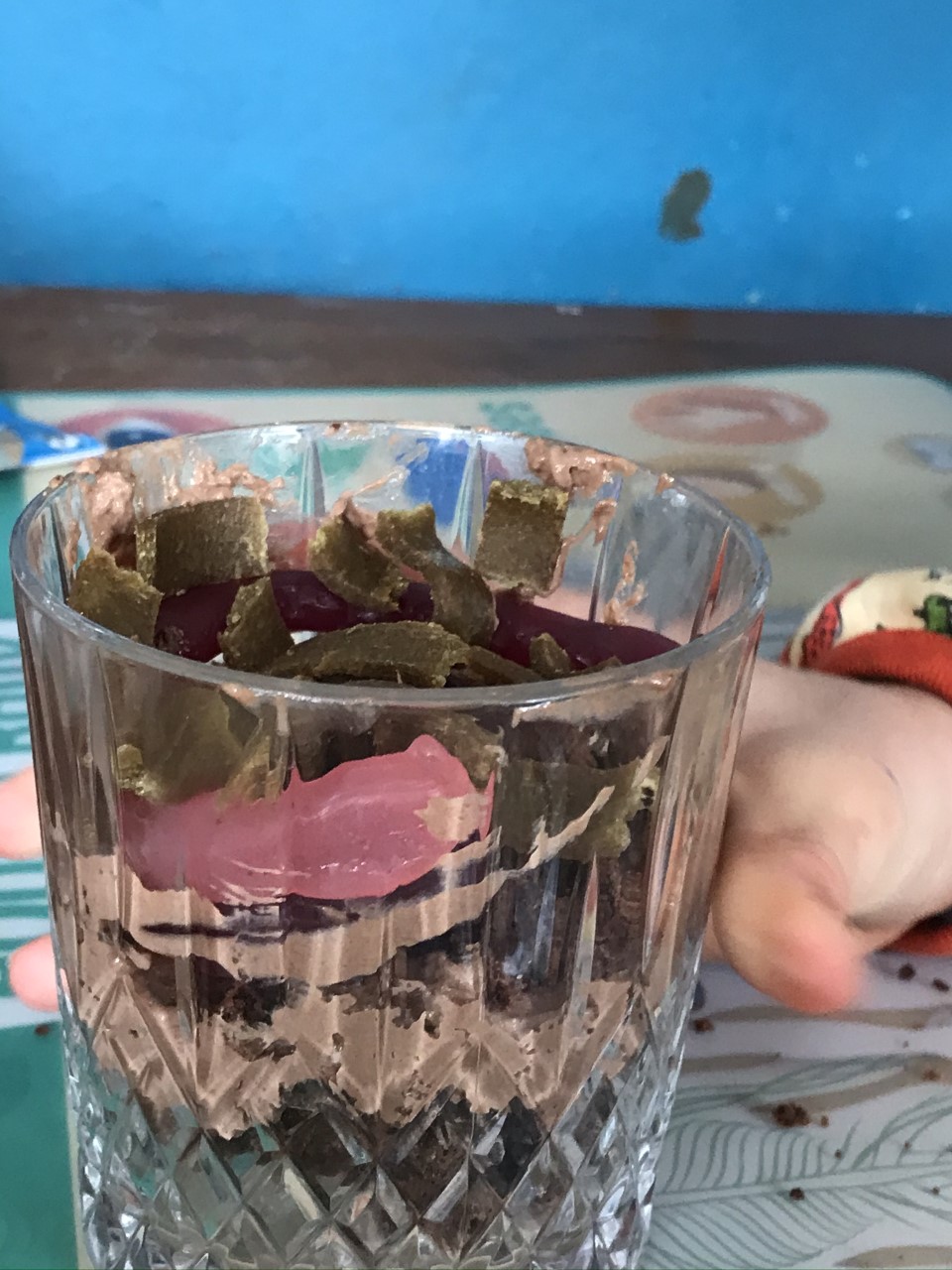 We started off our gardening themed activities with an edible soil layer model.  This consisted of a cookie bedrock, chocolate chips for parent material, chocolate mousse for subsoil, crumbled biscuit for topsoil and then gummy worms.  The kids clearly loved it as it involved chocolate!
Continuing with our garden theme the kids did a garden scavenger hunt using the Go Find It! cards we have had for a while.  We also used the Haba Orchard big game collection, which is mostly aimed at the youngest's age group, but the 8 year old enjoyed them too.  I quite like the fact that some of the games were cooperative to beat the raven or farmer, rather than competing against each other.
Another fun activity was to make their own safari gardens in big empty containers in the garden.  They got quite creative, although we will be adding more plants to it later in the year too.  The children both planted their own seeds in egg box cartons.  We'll add those to their gardens too!
Exercise
We have had our usual daily walk, mostly walking to a local woodland area where the kids could climb trees and run around a little. It breaks up the day and makes life in lockdown a little easier. We also took a birthday gift to leave at one of the children's friends houses during our daily walk then sing happy birthday to her from a distance.  It was nice for them to see that others are there, albeit behind closed doors!  On the same walk we rescued tadpoles from a puddle that was drying out and attempted to save some frogspawn that would be dried out in a nearby woodland pond too.  They seem happy in our garden pond now!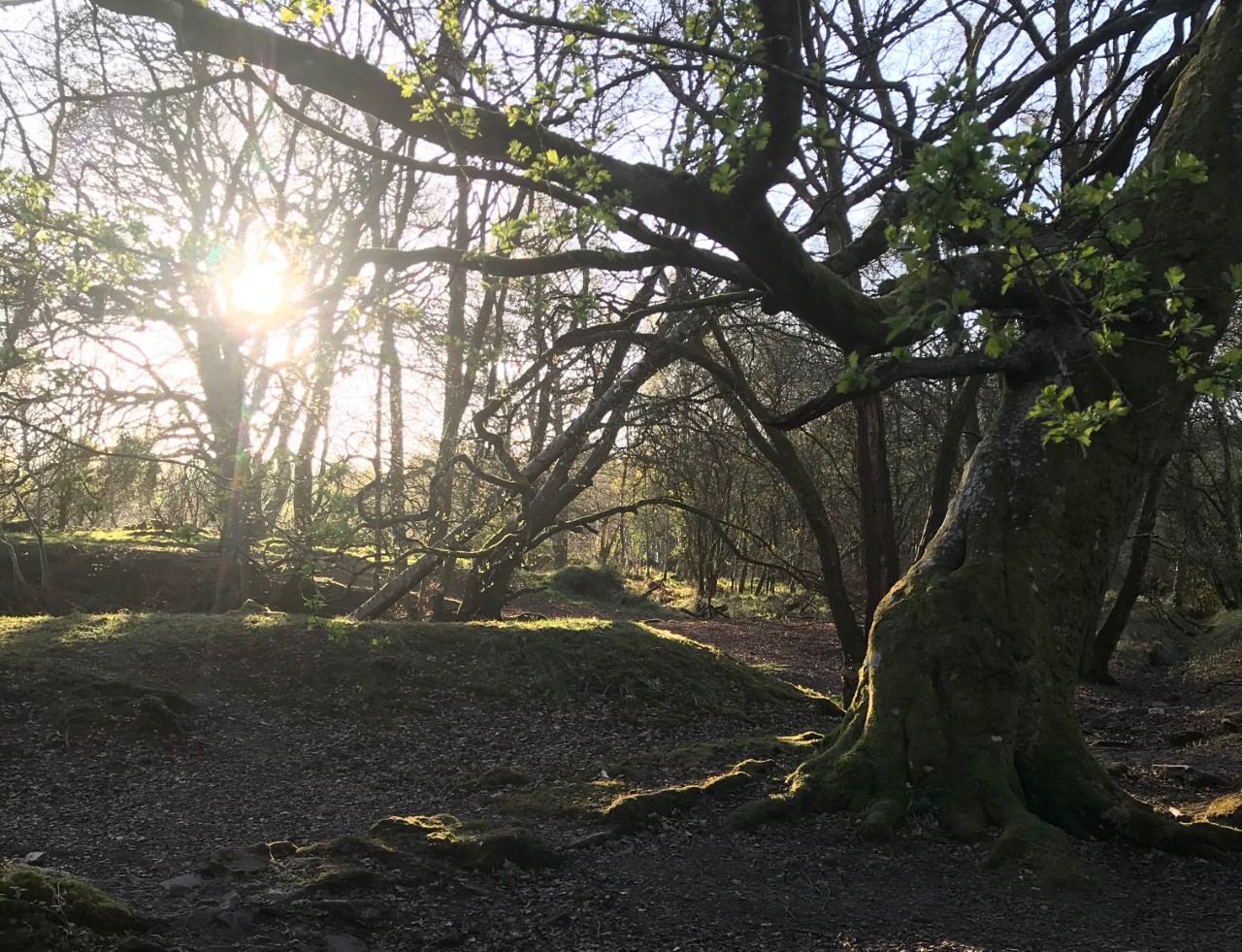 We've all spent a lot of time out in the garden this week, with us taking the time to fill up the paddling pool one day so the kids could splash together.  A bit of a novelty and certainly broke the week up a bit!
Our seedlings are all growing well and the kids have been watching them to see how quickly they grow.  Littlest especially likes to water the garden too.
Mental Health
I've definitely been a lot more tired this last week.  It does take it's toll having to constantly clean, tidy, make snacks, stop fights and think up activities for the kids.  Trying to find time for myself seems almost impossible.  However, after a difficult week I'm trying harder to make time for me in week 5.
I think the kids are really starting to struggle at the lack of seeing their friends too, despite chatting to them online.  I'm not sure what else I can do about that though.
Pin Life In Lockdown Week 4