Teach Kids About Money
Learning about money and finances is an incredibly important life skill.  It's something we all need to learn and it really isn't too hard to teach kids about money.  Here are 5 great ways you can teach kids about money skills.
Investigate The Coins and Notes In Your Purse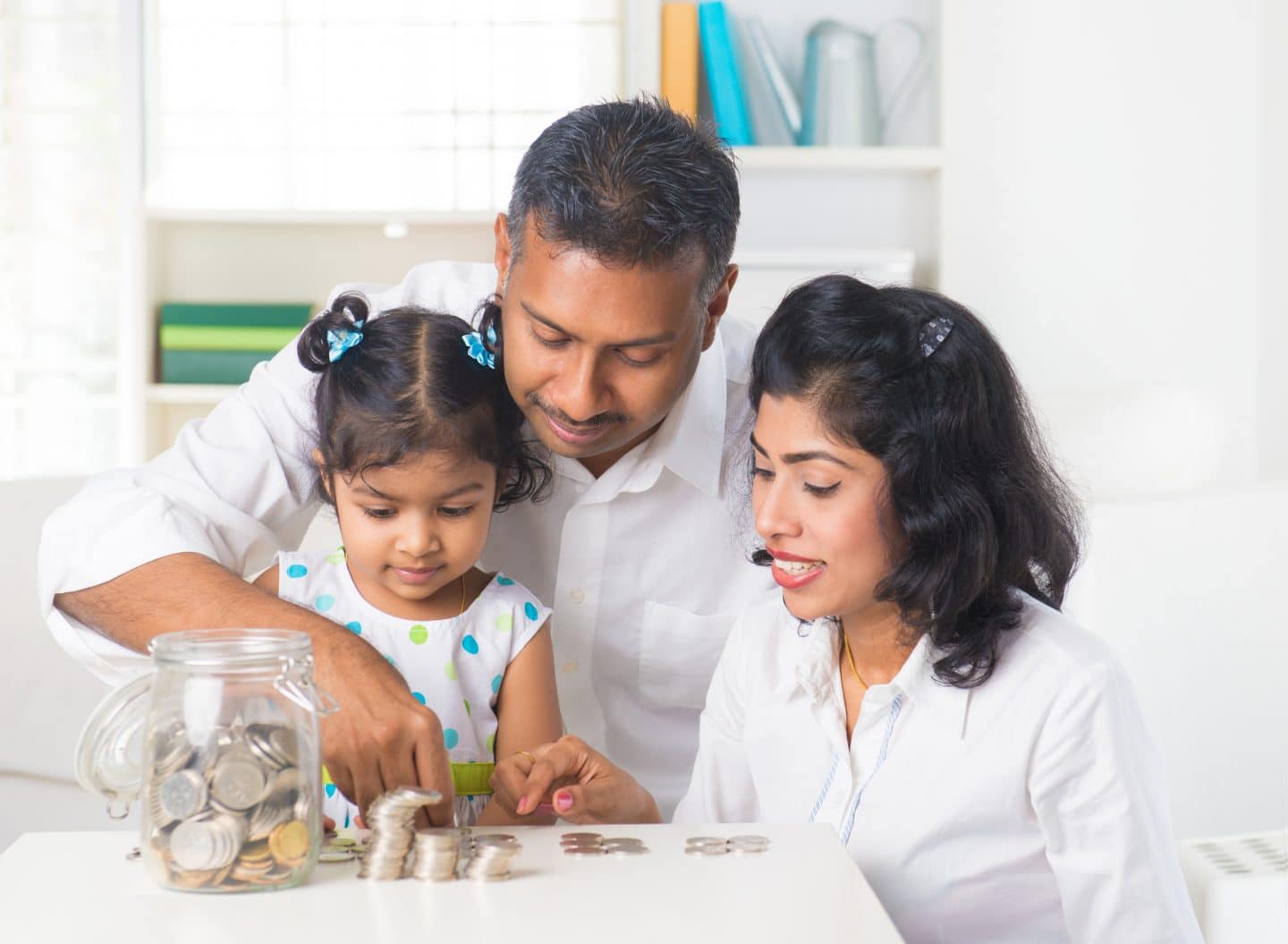 Open up your purse or scour the house for coins or notes.  They don't even have to be all UK money!  The aim is to get your children looking at different coins, comparing sizes and designs to learn more about all coinage.
As a young child I quite enjoyed counting and stacking money.  I can see my 6 year old is similar, there is something fun about placing coins in little stacks of 10 pence and then counting up how much you have!
UK Coins at the Royal Mint
You can teach kids about money by visiting the Royal Mint, or by checking out their great kids hub.  The kids hub is full of great games to encourage children to look at different aspects of coins and design.  You can even design your own 50p coin and find out why it's special, *hint* try rolling it!!
We also had great fun looking at all the cool coin designs on the Royal Mint website.  There are Gruffalo coins, dinosaur coins and even 007 coins!  There's also a hugely interesting section about the history of coins and materials that are used.  Definitely something there for all ages.
Budget A Meal
This can be adapted for all ages, but is especially suited to older children.  They can begin by choosing the meal to cook, working out how many people and how much of each ingredient they will need.  Then they will need to work out the cost of the ingredients and find out if it fits into their budget.
Once they have a suitable budget and have ingredients they can go to the shop to buy it.  When at the shop they will also need to factor in any offers and whether they can stretch their money further again.  Finally they can pay for the food and check change before heading home to make the meal.
Younger children will need a lot more help, but can still do most of this too.
Get The Kids To Go Shopping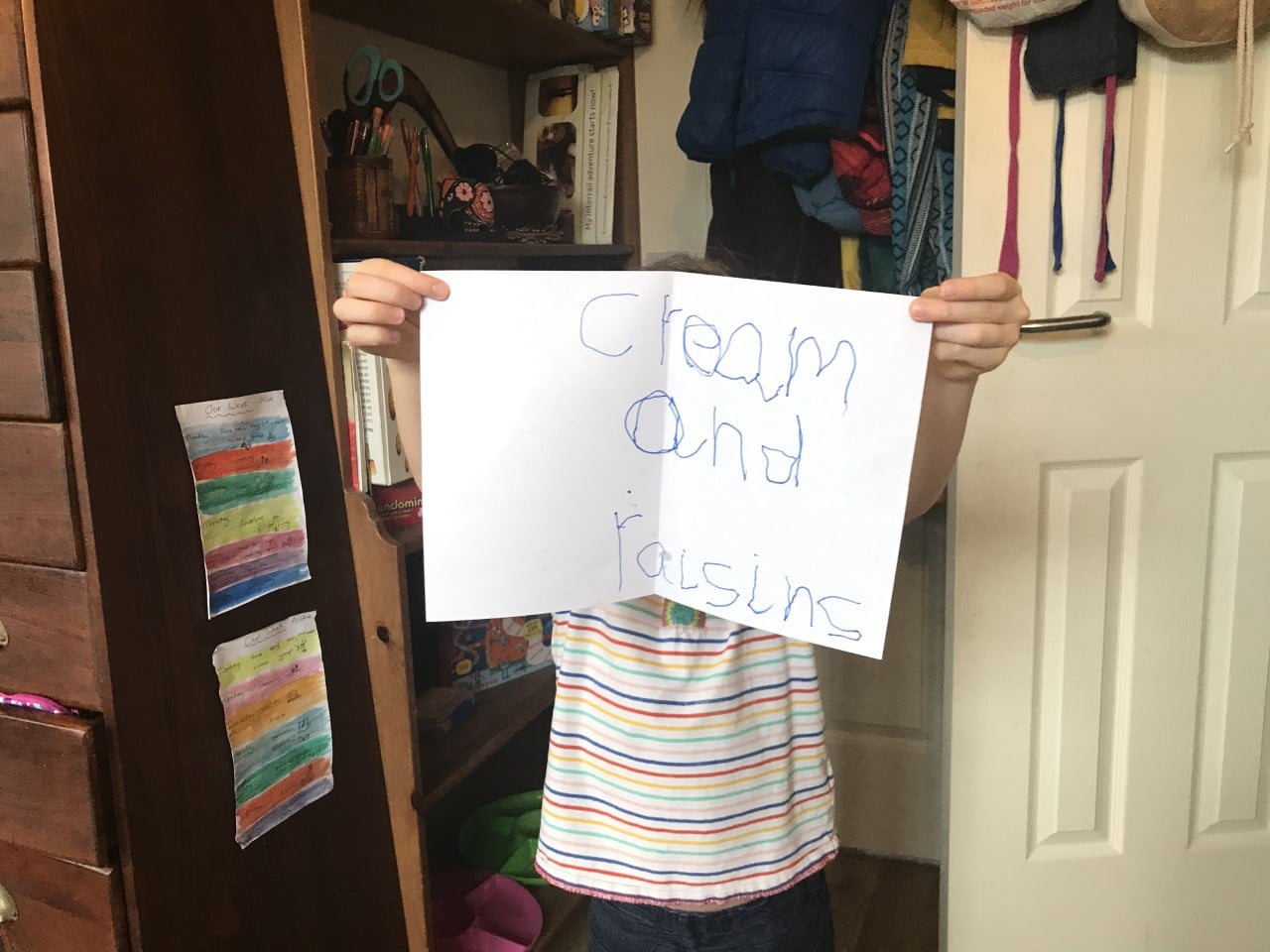 Even the younger kids can write a shopping list with a little help.  It helps them with their writing as well as finding food when you get to the shop.  If you're only buying a few items then you can give them the money in cash and check how much everything will cost.  Pay for it at the counter and check their change.
This can be combined with budgeting for a meal, especially for older children who can go into the shop themselves.  It's a great experience to be responsible enough to go into the shop, find and buy food yourself.  Obviously this will be dependant on the child and whether they are willing to do this.  My 6 year old would be ecstatic to have the responsibility, but his 8 year old brother would hate it!
Play Board Games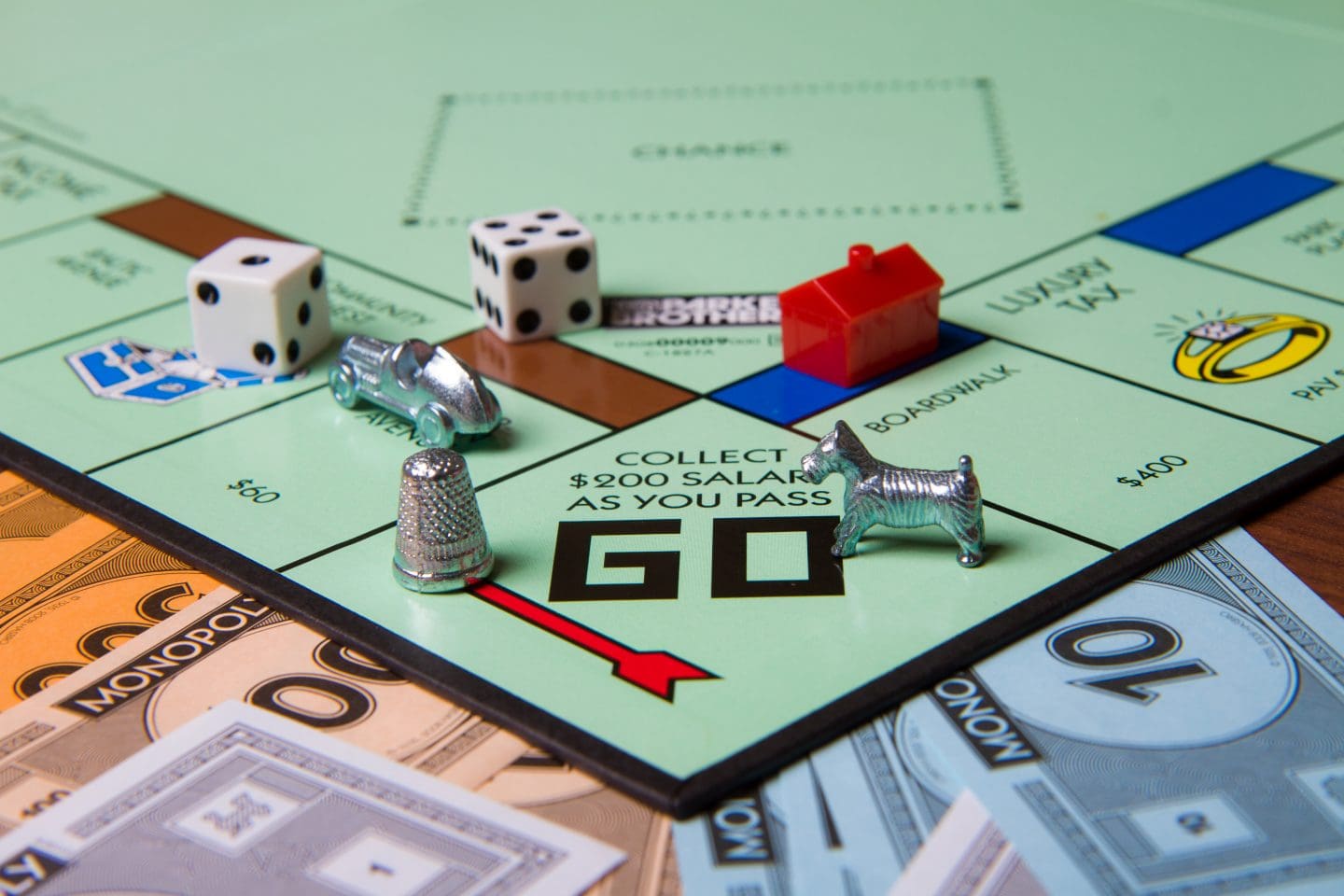 I'm sure you will have at least one board game at home that involves money handling.  There is the obvious big name, Monopoly, brilliant for all ages.  We play the adult version, although have a few rules in places to make it easier for the kids.
Another good one for younger children is Pop To The Shops by Orchard Toys.  The aim is to get a full basket of 6 items of shopping, which you pay for with your set coins.  My two are 6 and 8 and still enjoy playing this!
We also own a pocket money bingo set from Learning Resources, which isn't as exciting but good for a 10 minute game to learn money skills.
Pin For Later