Inflatanation Glasgow
At the beginning of the month we headed to Inflatanation Glasgow to try out the exciting inflatable park.  I wasn't sure what to expect, but the kids were very excited, especially when they saw inside!
Inflatanation Glasgow is located in a big industrial estate, with lots of other children's activity places around the block.  As there are so many different activity centres around the area parking can be difficult.  You will need to park on the road, but may have to park a bit further away from Inflatanation than you expected.  Definitely bring a jacket if it's cold or wet!
What To Expect On Arrival
Bring the print out of your booking with you.  We had ours and were ushered through to the reception desk, whereas the group in front of us didn't and took ages at the first window!  At the reception desk you will be given information on when you will have your briefing and issued with coloured bands.  The coloured bands are important to let you know which time slot you're in.  At the end of your session they will call out the band colour to leave the inflatable area.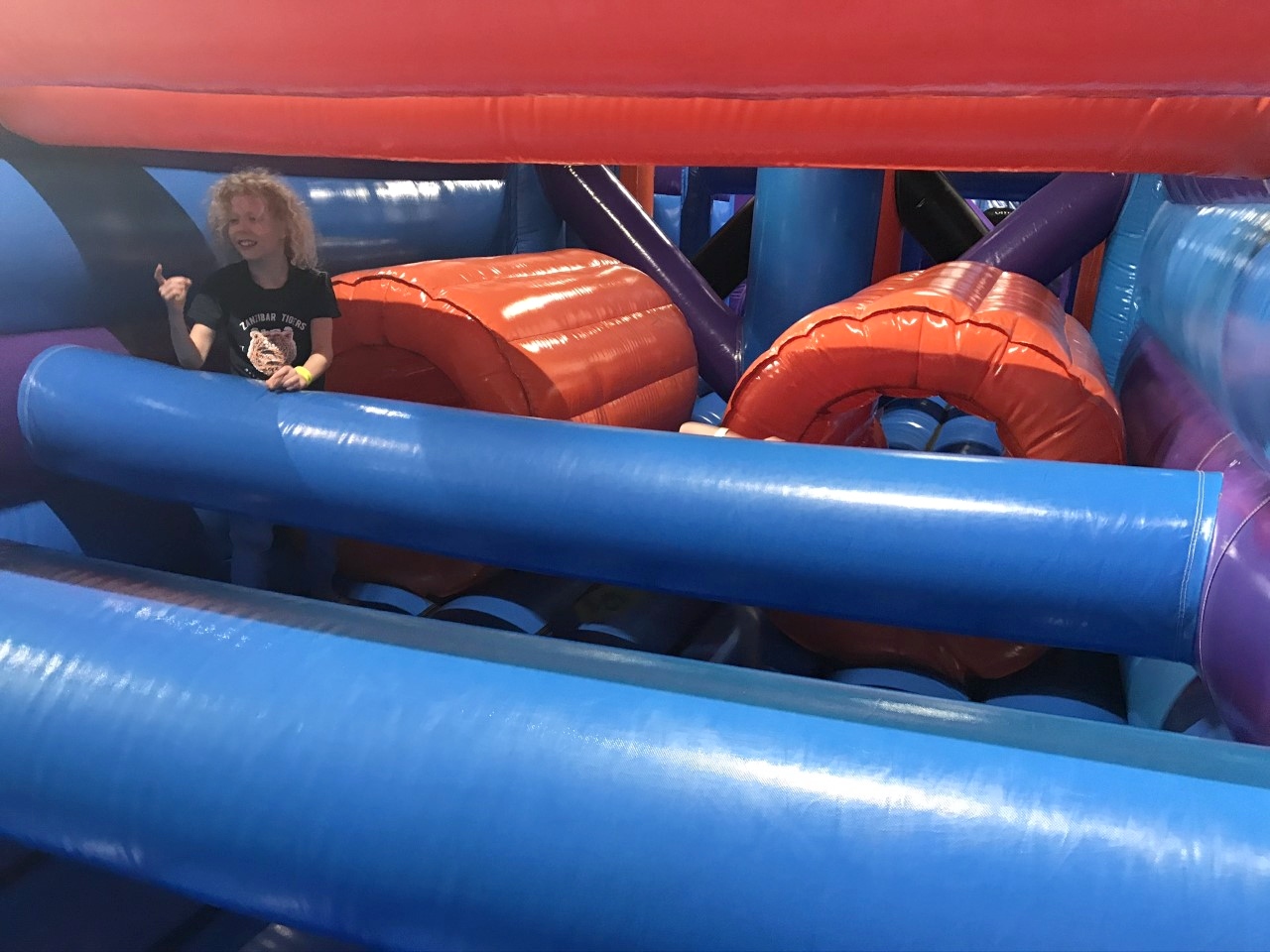 There are many tables and seats in the cafe area, however most were taken up with bags and jackets. So it may not be possible to get a seat to wait, so don't arrive too early!  Leave most things in the car as although there are lockers, they are very small.  I did like the locker system though, it uses a computer to lock and unlock.  Clearly sensible not to have sharp keys on an inflatable!!
At the briefing you will be told the rules by a member of staff.  As it was very busy when we visited and there were many children on a birthday party we couldn't hear it all clearly.  This is despite the staff member shouting!  Fortunately the television screens above the briefing area give out most the information anyway.
The Soft Play Area
Be prepared for chaos!  Although it's not actually that big an area there is a lot of inflatable fun packed in!  Our first stop were the slides and then an obstacle course type area.  Be prepared for the kids running off fast!  Your own kids may well leave you chasing behind and other children will be running past you too!  To be fair they are smaller and fit through a lot of the obstacles more easily!
The ball pit area was a huge hit with most of the children during our session, they loved hiding in them, throwing at each other and generally diving into it!  One of the rules is not to throw balls out of the ball pit, there are many staff putting them back in.  However it may be an idea to remind kids not to throw them as I did feel sorry for the staff.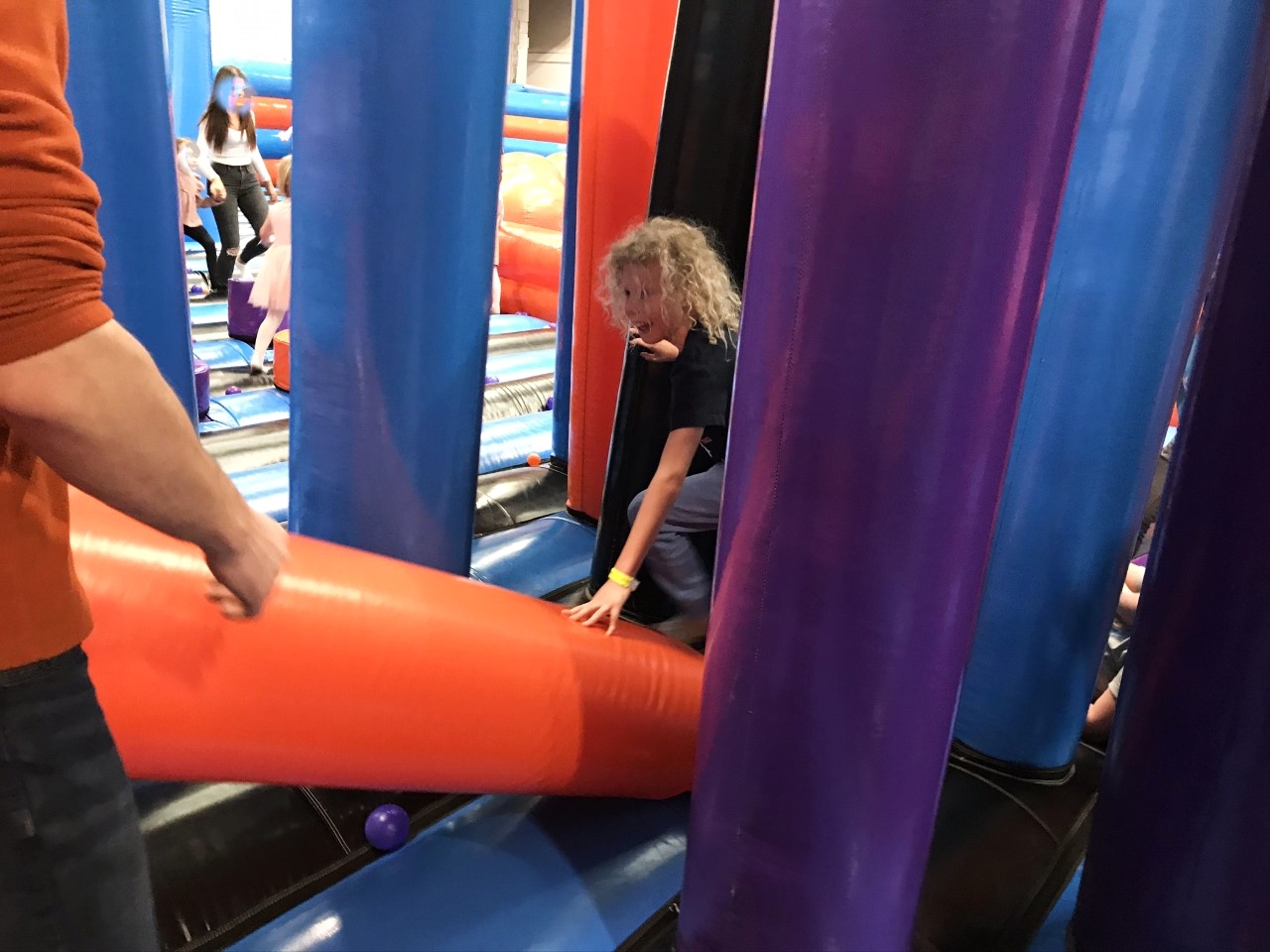 In the main area is a climbing section and then big inflatable type 'poles' that fall over when you hit them.  The children had fun racing through and hiding between the poles.  Although beware of other kids running into you if you don't get out quick!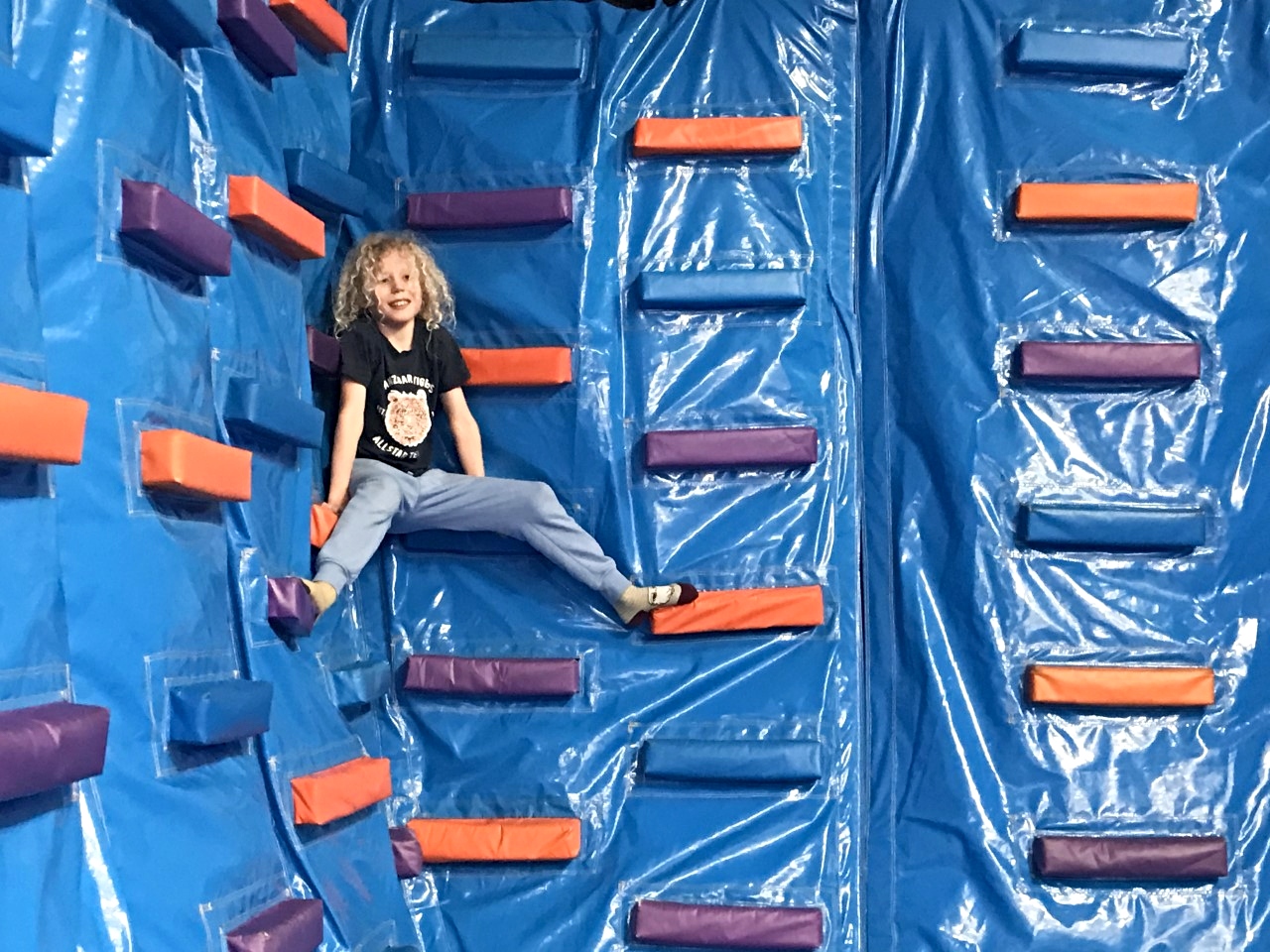 Another fun bit is to just bounce on the bumpy area of the inflatable too!  Despite how busy it seemed it never seemed to be too much as the kids all spread out a fair bit and there wasn't as much bumping into each other as I thought. I don't think I could manage more than the allocated hour though, it was exhausting!!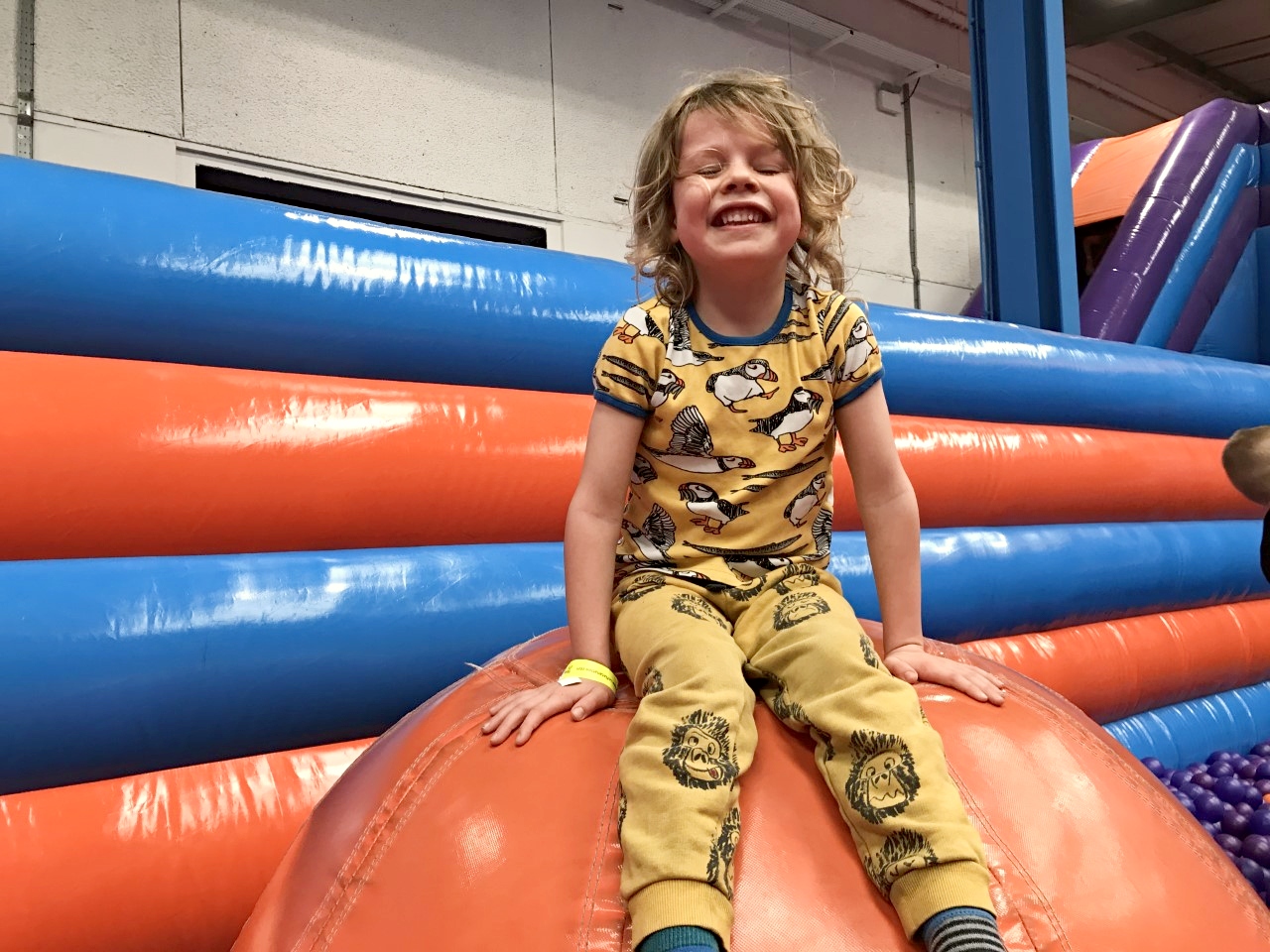 If you have younger children then there is a smaller separate area for under 4's with it's own ball pit.  Hidden away from the big kids in a different entrance it makes it safer for little ones in the family.
Pin Inflatanation Glasgow For Later