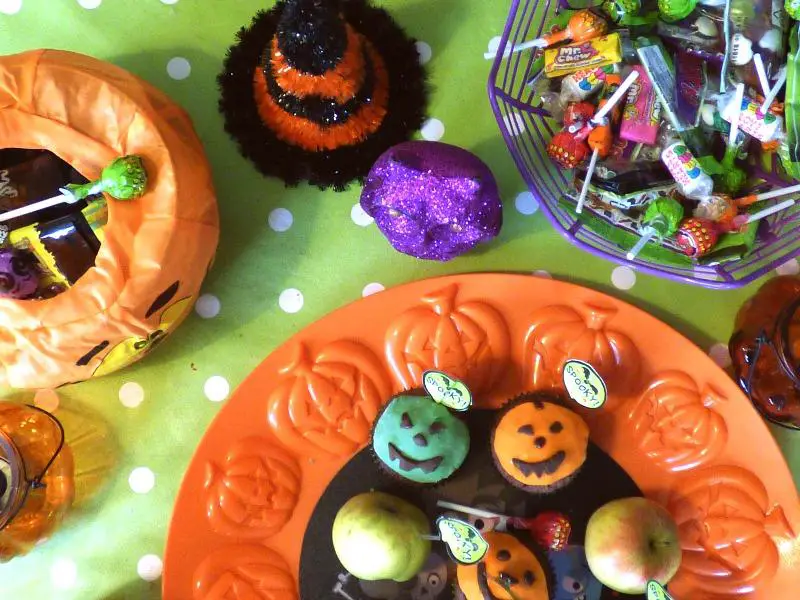 This will be the first year that our littlest will have understood what is happening on Halloween and his big brother is well aware of the dressing up and trick-or-treating fun in our neighbourhood!  So both are a little excited for Halloween itself.
Our eldest didn't go out trick-or-treating until he was 3, mainly as I dislike him having so many sweets, instead we had a little party for him with his friends. This year Mr A will almost be three, but I'm still undecided about whether he will go out trick-or-treating with our eldest son, but we'll wait and see!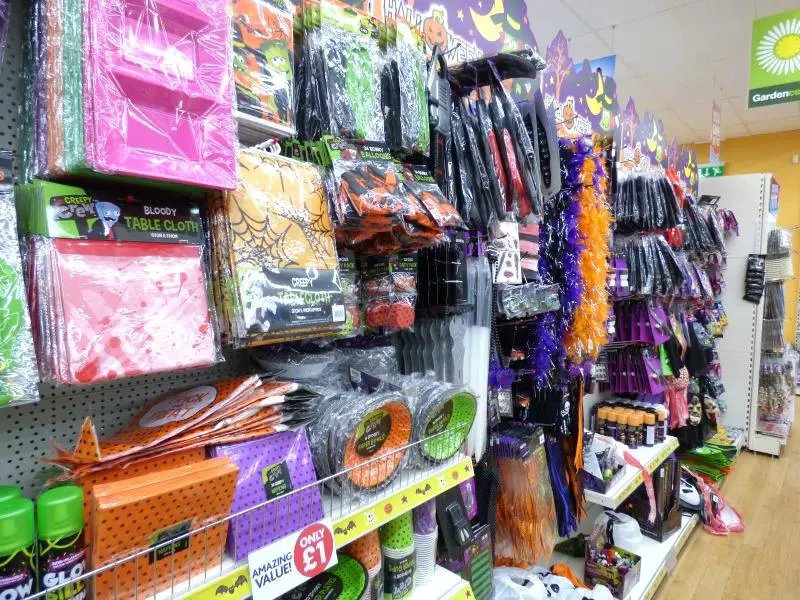 Either way, we decided we would have a little Halloween party again this year.  We have collaborated with Poundworld to find out just what they have in their stores for Halloween and I was pleasantly surprised, there was a whole aisle full of Halloween goodies!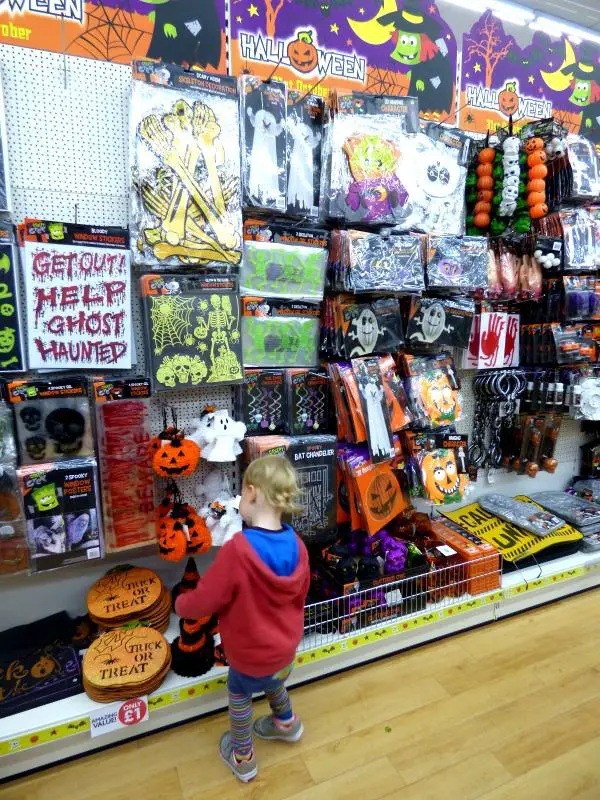 We browsed the Halloween supplies and each put in our favourites, which may have led to an unusual combination and several duplicates as littlest wanted the same as his brother and vice versa!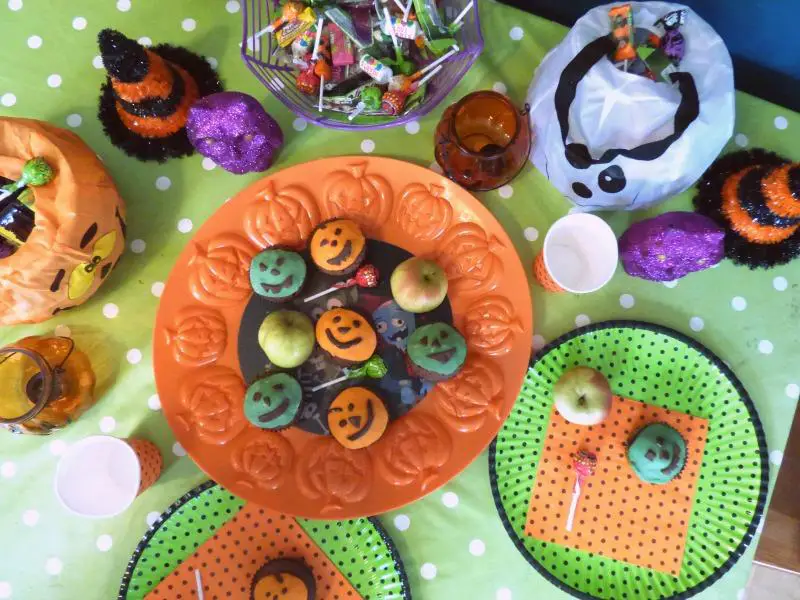 We particularly loved all the combinations of the polka dot tableware and the numerous decorations, including these sweet pumpkin tealight holders and the spider web sweetie basket.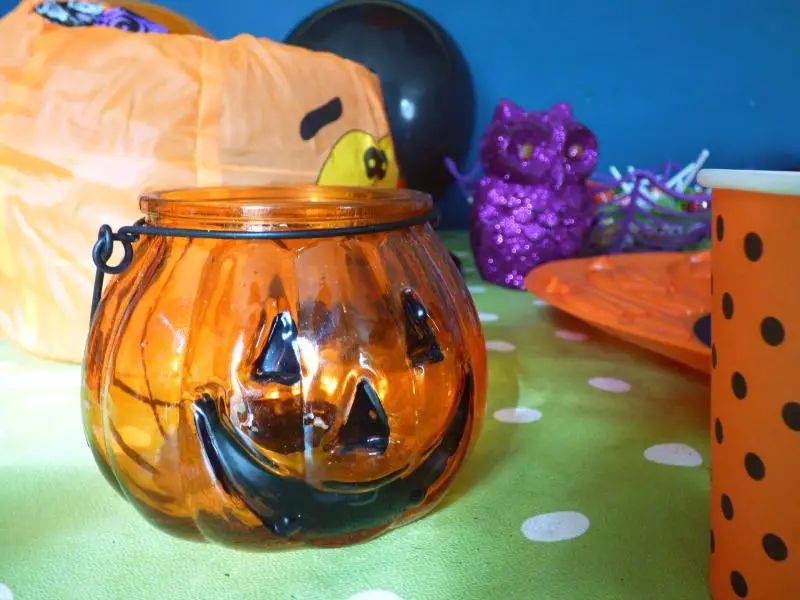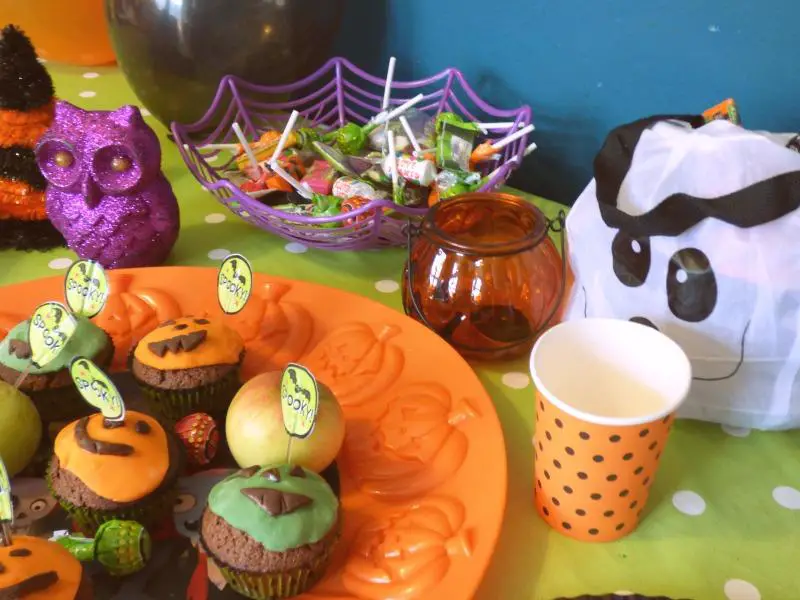 No party is complete without some cakes and the boys loved the Halloween cakes we baked using the Poundworld cake cases and picks, they were demolished in seconds!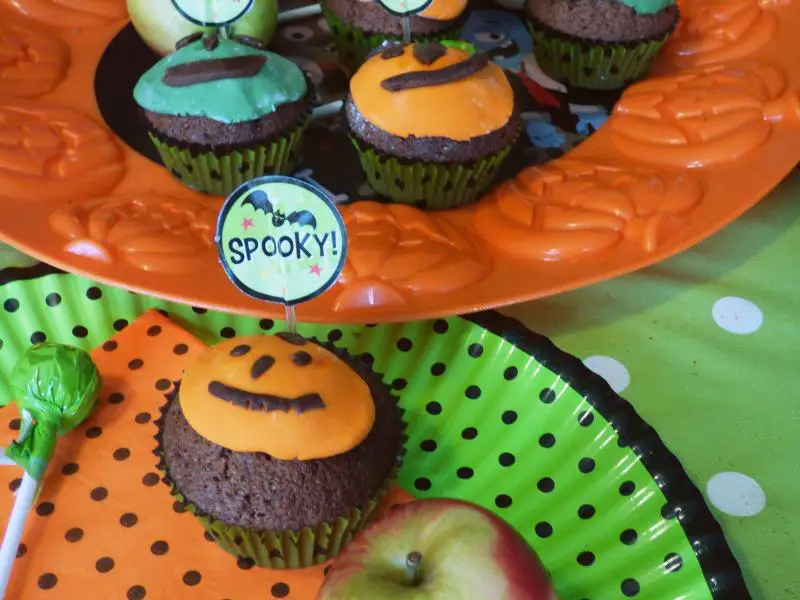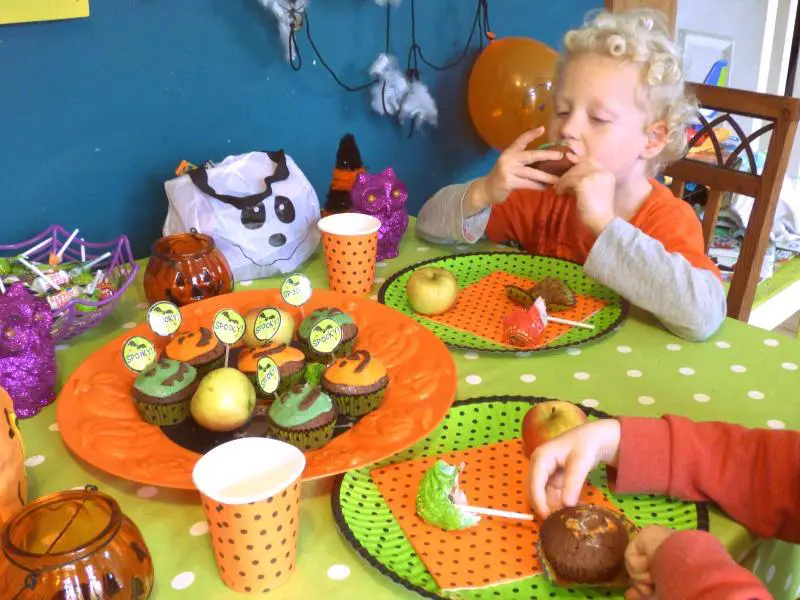 We managed to buy a substantial amount of items for £30, including:
Cake cases;
Orange platter;
Purple spider web bowl;
4 packs of sweets;
2 x trick-or-treat bags (1 pumpkin and 1 ghost);
Polka dot giant paper plates;
Polka dot paper cups;
Polka dot napkins;
2 x pumpkin glass tealight holders;
pack of black tealights;
2 x purple LED glittery owls;
2 x black and orange witch hat decorations;
Giant spiderweb;
Hanging spiral decorations;
Balloons;
2 x Lanterns;
2 x Halloween pumpkin decorations;
2 x window decorations;
Glow in the dark fabric paint;
1 reusable bag to carry it all.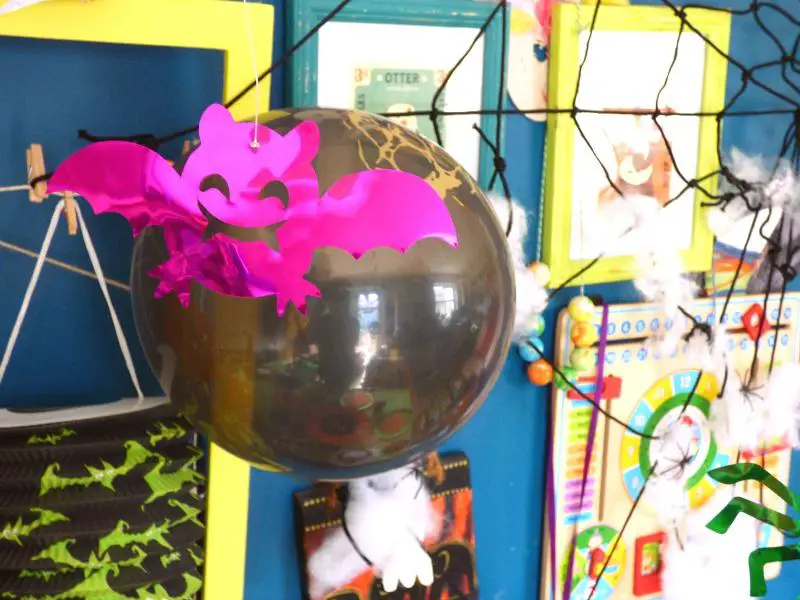 Poundworld is a great option to buy everything you need for Halloween cheaply, without having to spend a fortune.  We loved everything we bought and were surprised at the quality of what we bought, for only a pound each!
J x