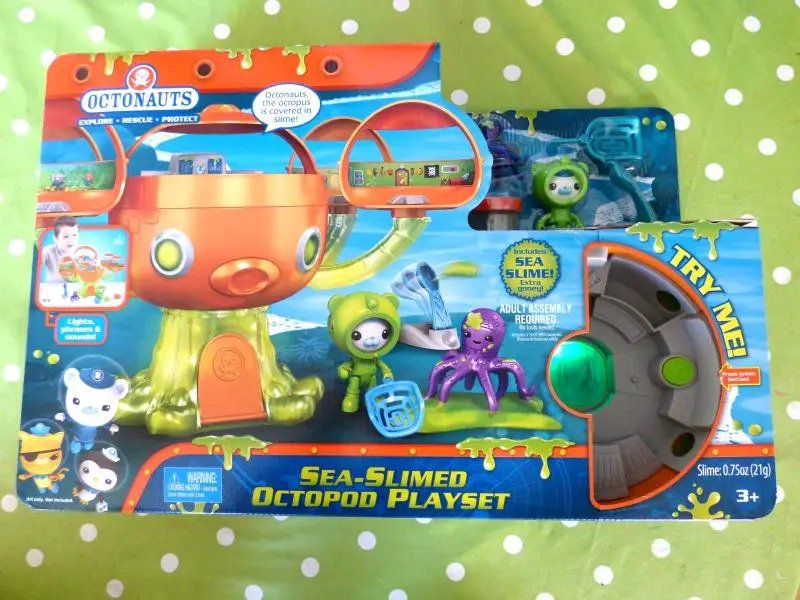 Octonauts is one of those kids television shows that sounds quite weird (talking animals anyone?), but is actually quite educational and exciting for kids.  It features several animals including a penguin who is a medic, an ex-pirate kitten and a polar bear captain, who help out other animals in the ocean via their 'gups' (sea going vessels) and their mobile underwater home the 'octopod'.
This toy is from an episode of Octonauts where everything was being slimed and the octonauts mission was to (unsurpringly) stop the slime and get the octopod back to normal.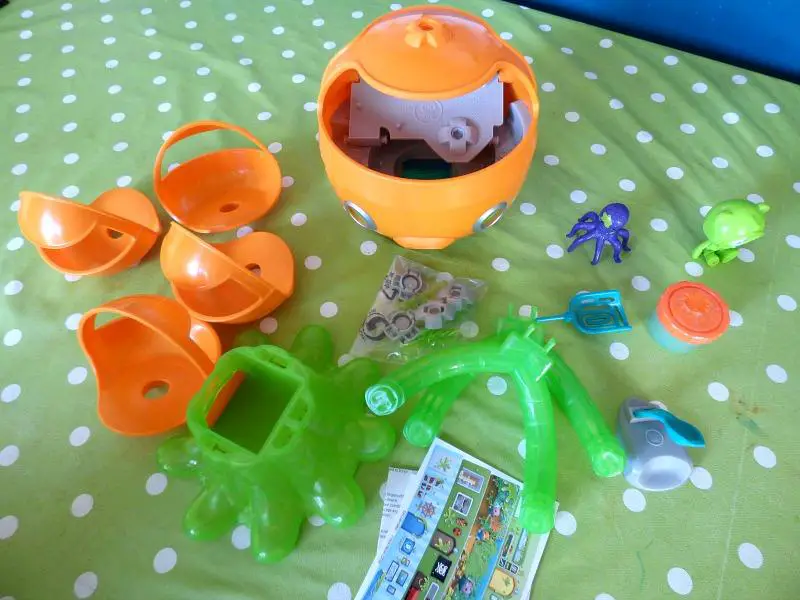 The slimed octopod playset arrives in pieces ready to put together, which is fairly easy and self explanatory, although if you're stuck with anything there are instructions to follow, probably more important for sticker placement.
Once together you can lift up the main section of the octopod to access the control room and the 'pool of water' where the octonauts can slide down and out into the ocean.  If you press the green button on the control panel or the orange button at the front of the octopod it will flash green and make the characteristic siren sound just like the the television episodes and Captain Barnacles (the polar bear) will give out orders to his crew.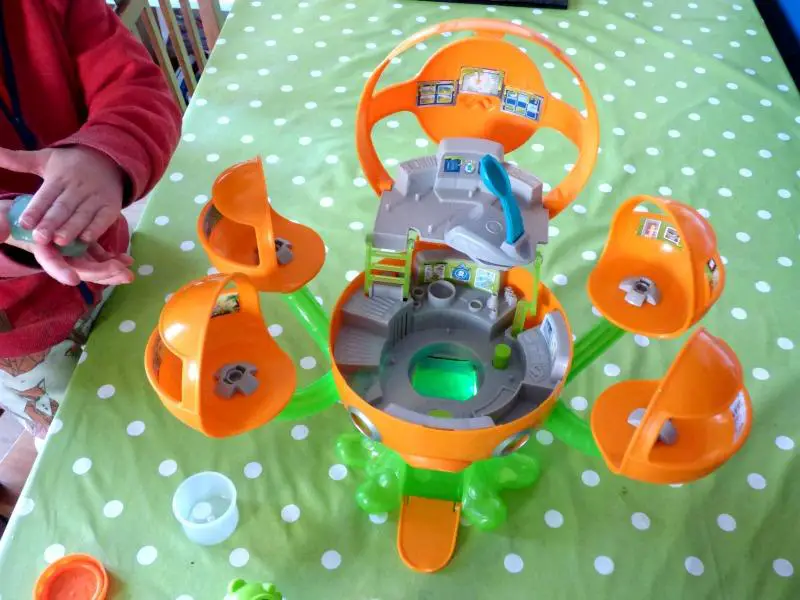 Also in the playset is a Captain Barnacles in a slimed suit, an octopus which has been slimed, a mini catapult and a small tub of green slime.  Our boys had great fun playing with the slime and 'pinging' it into the octopod, then cleaning it up with the scoop (also included) that Captain Barnacles can hold in his hand.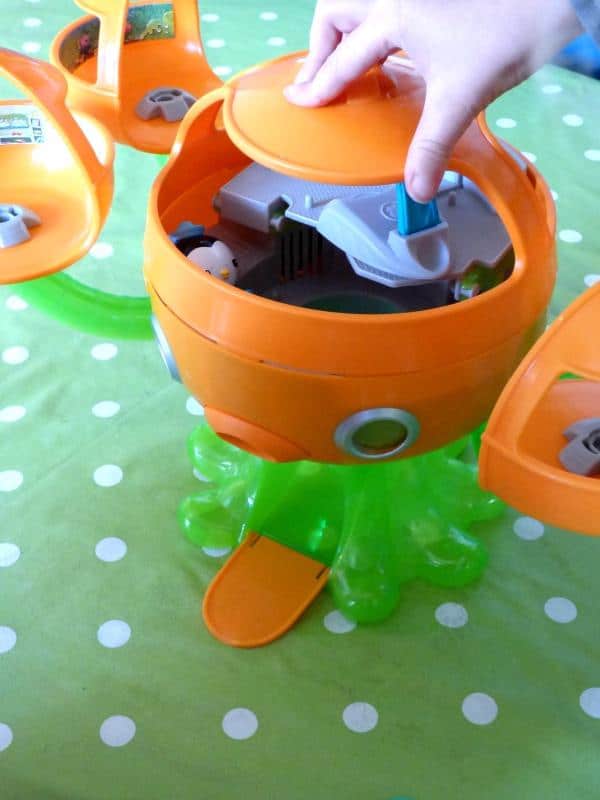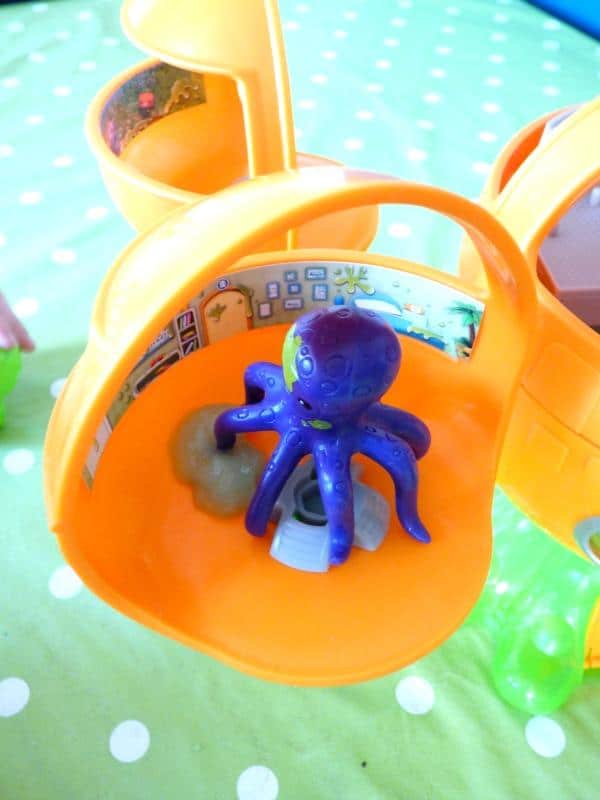 The slimed octopod playset is perfect for any child who loves the octonauts and enjoys a little imaginative play with their favourite characters.  My eldest was given a few octonaut characters for his birthday, so please excuse the pictures of Peso the penguin in the photos, he's not included, but my 5 year old insisted that he would be playing with him!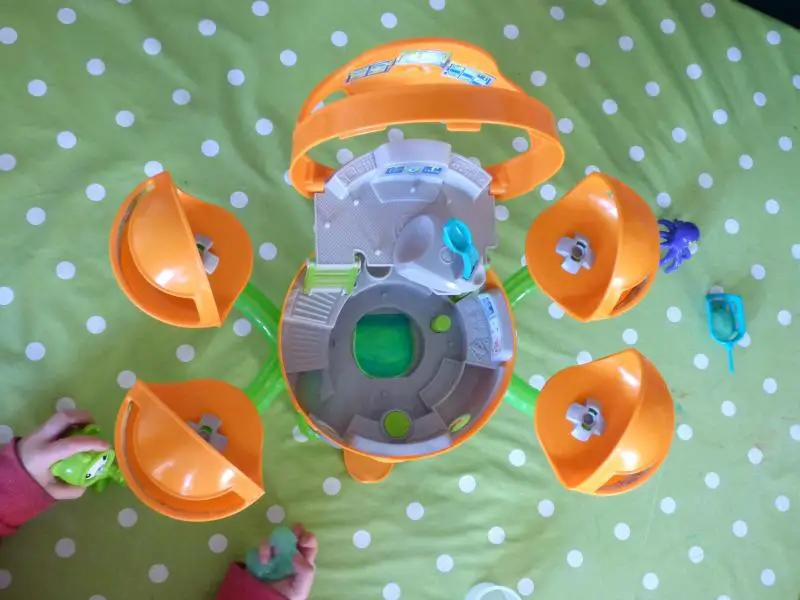 Enjoy some slimy action!
J x