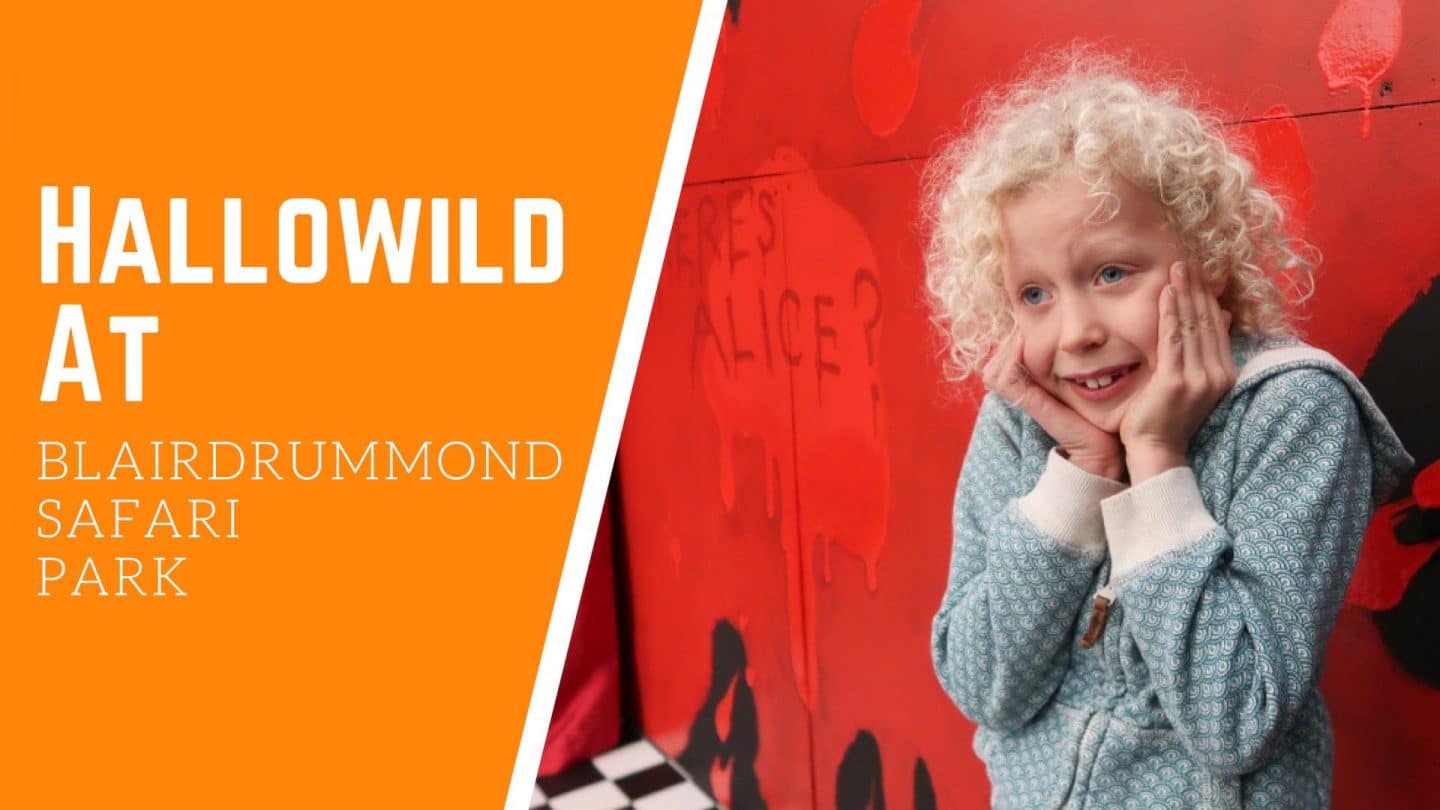 It's that time of year again, Halloween is coming up and we're getting into the swing of things already!  On Sunday we were invited to Blairdrummond Safari Parks Hallowild event.  It's ongoing until the 28th October and well worth a visit to get you in the Halloween mood!
Across from the giraffes enclosure are the spook tents, unmistakable with the fantastic pumpkin patch outside.  Watch out for the spiders and animal bones creeping about the straw! My two clearly aren't fooled by these, happily stroking the cat skeleton and shaking hands with giant spiders.
Inside the spook tent are a whole host of fun activities for the kids, we didn't even manage to do everything!  Eldest wanted to make slime, which had surprisingly few ingredients, but worked really well.  It may have been a bit messy, but that's ok as they were given aprons and there's a hand washing area out the back.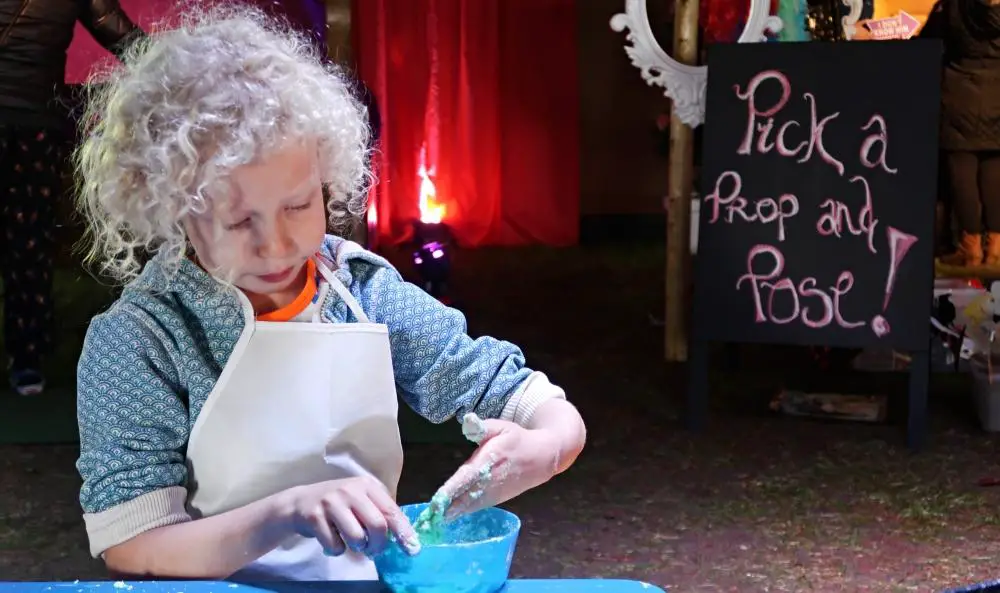 Littlest wanted to paint a rock to hide (going to be keeping an eye out from them in the local area), but we didn't manage to get a space before it was their time to build a bear over at the Teddy Mountain corner.  The stuffed animal choice didn't include many safari animals, but my two happily chose a purple unicorn each to stuff with fluff.  Unicorns are well loved in our house, so 'Uni' and 'Unicorn' will be great additions to their toy collection, I do apologise for their lack of originality in name choosing though. Ha ha!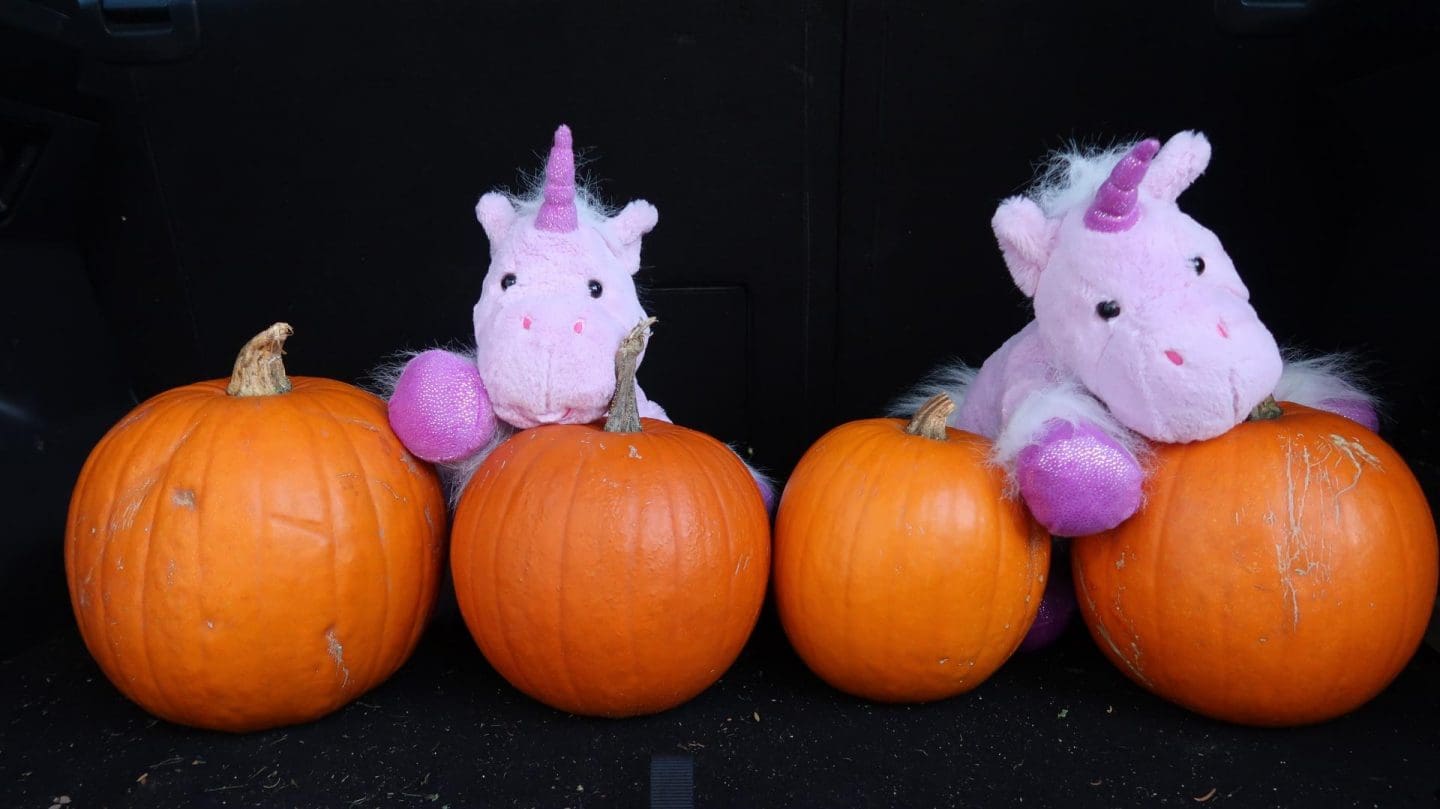 Once their unicorns were fully stuffed with a special heart and sealed, they were placed in a special safari park drawstring bag with a name certificate.  Ready to carry around the safari park for the rest of the day!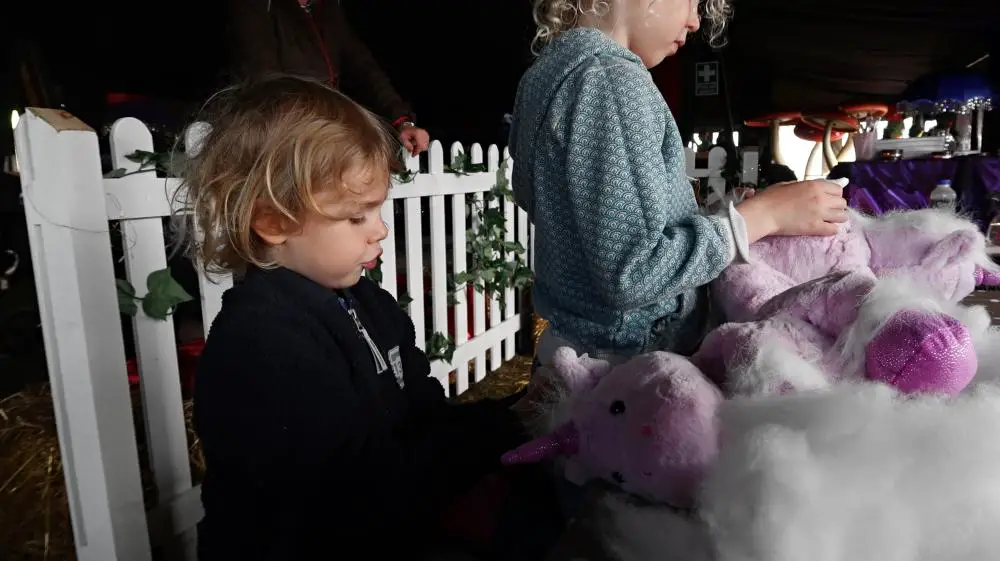 Across from the bear building corner is a little coffee shop with delicious Halloween themed baking and drinks available.  You can also choose toffee apples and candy floss, which might be a great treat if you make it around the Fright Rooms next door!
Inside the spook tent there is also a giant chair and props for photos, face painting, plus lots of different things going on at the stage.  We managed to be there to see the African Land Snail at the stage, although there were various other things throughout the day.
I was going to go into the Fright Rooms alone, but eldest insisted on coming in with me.  I wasn't quite sure if he would be ok as both my boys can be quite nervous with scary things.  But we headed in together anyhow.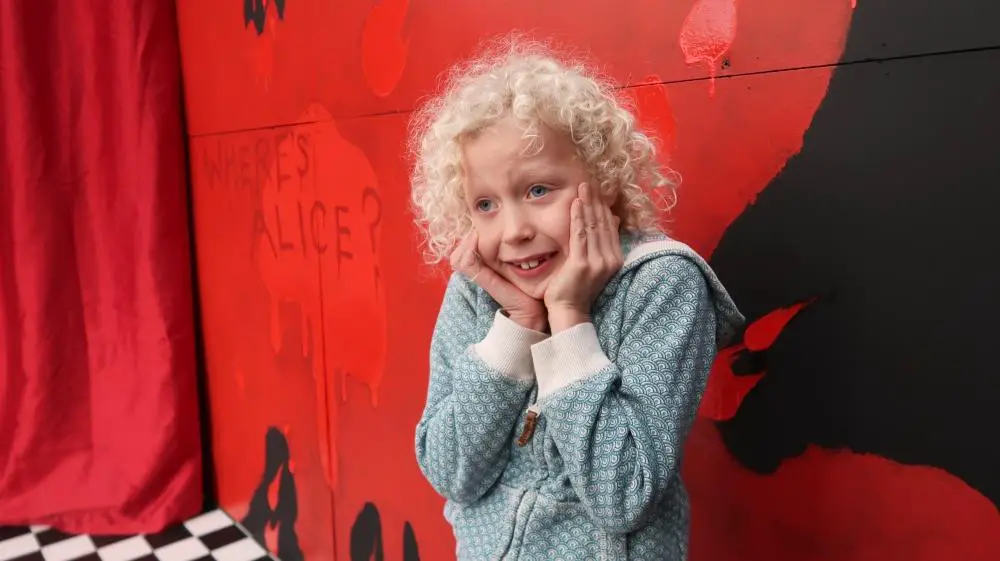 It turned out that the group in front of us had a little too much of a fright and we had to wait an extra 10 minutes as they cleaned up.  When it was our turn my 7 year old clung to my arm as I think he was expecting it to be very scary.  The dark and knowing that something was likely to jump out at us at any point certainly made him nervous, but we got through each room, even if he did pull me away from a few surprises rather quickly!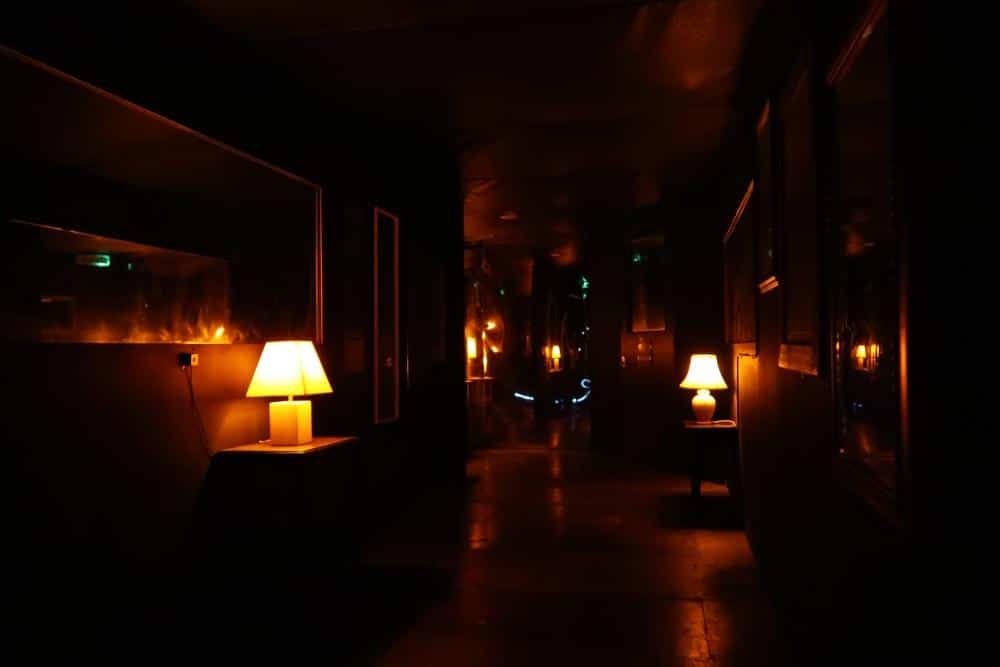 I won't give anything away, but I definitely recommend a little visit to the Fright Rooms, although don't take any easily scared kids with you!!
Of course the safari park has all the usual animals and shows to see, so we made sure to fit in all that too.  We always seem to start by the car park with the Sea Lions and Meerkats.  Meerkats are great to watch as they scurry about and we usually try to make it to the Sea Lion show too.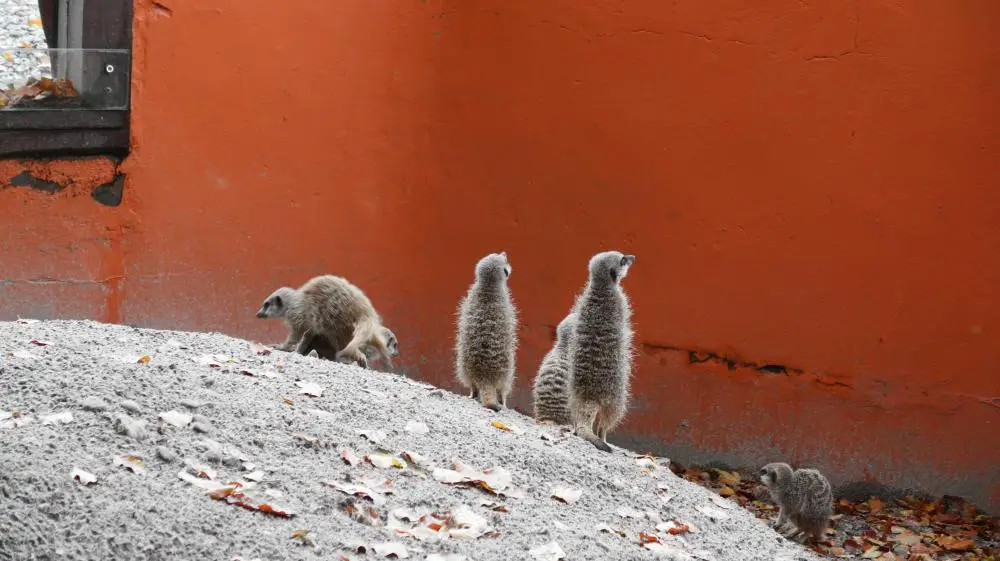 You can't miss the big slide beside the Sea Lion show building, it's free to use and the kids (and, ahem, me) love to go down it.  We only went on the slide a handful of times as we didn't want to miss anything, but I think my two could easily spend a lot longer there!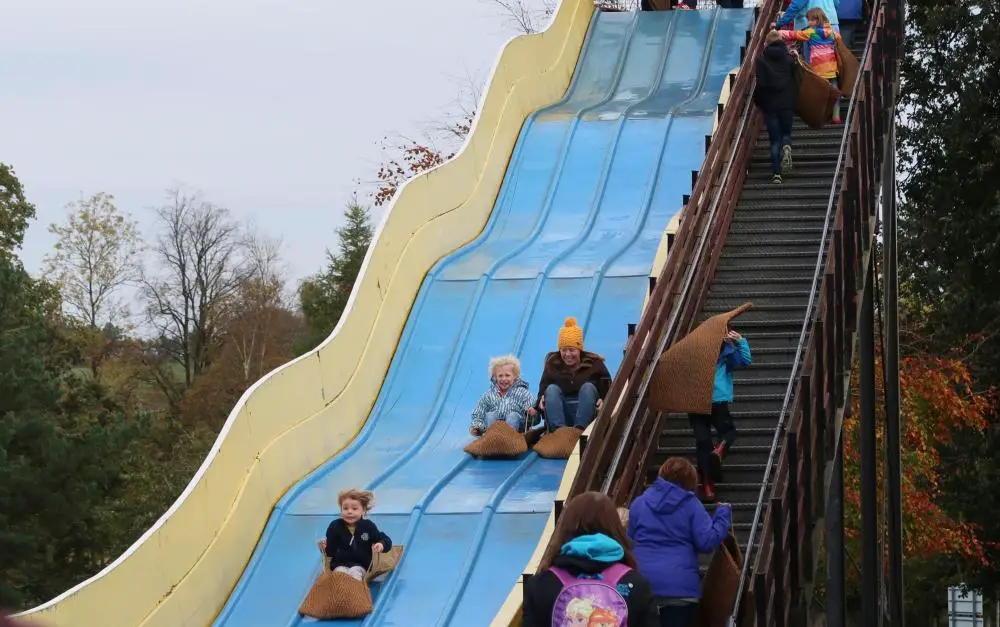 Love littlest face in the photo above, he really can be comical!  Just along from the main area beside the car park is the adventure playground, which the kids love and we have to visit fairly early on or all we hear is 'when can we go to the park?'  It's a great structure and the kids have a fantastic time playing, whilst there are plenty of benches for adults to sit and look for a glimpse of their child.
Along from the park are the enclosures for the giraffes and elephant, which are great animals to see.  The giraffes always seem so elegant and capture children's imaginations.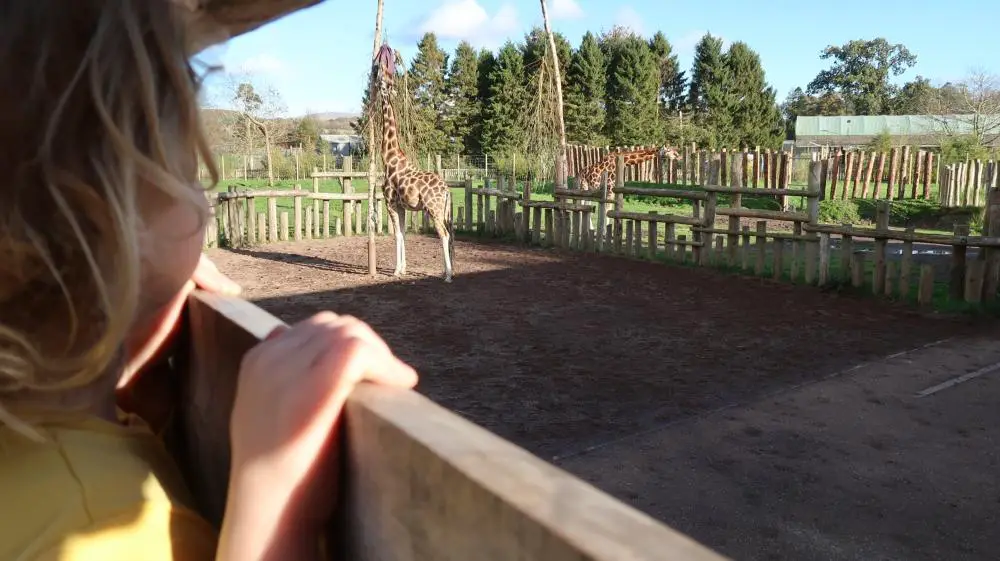 Just over the road from the elephant is the queue for the boat trip to chimpanzee island, where you are barricaded behind a mesh of metal in case the chimps decide to play by throwing things at you!  Fortunately that rarely happens!
My favourite animals are over the bridge from the boats, Lemur Island!  The Lemurs are brilliant, we normally wander around the first part of the paths and see nothing, but the second half is where they all hang out, jumping along the fences and into the trees…  It's usually easy to get photos with them, although don't get too close!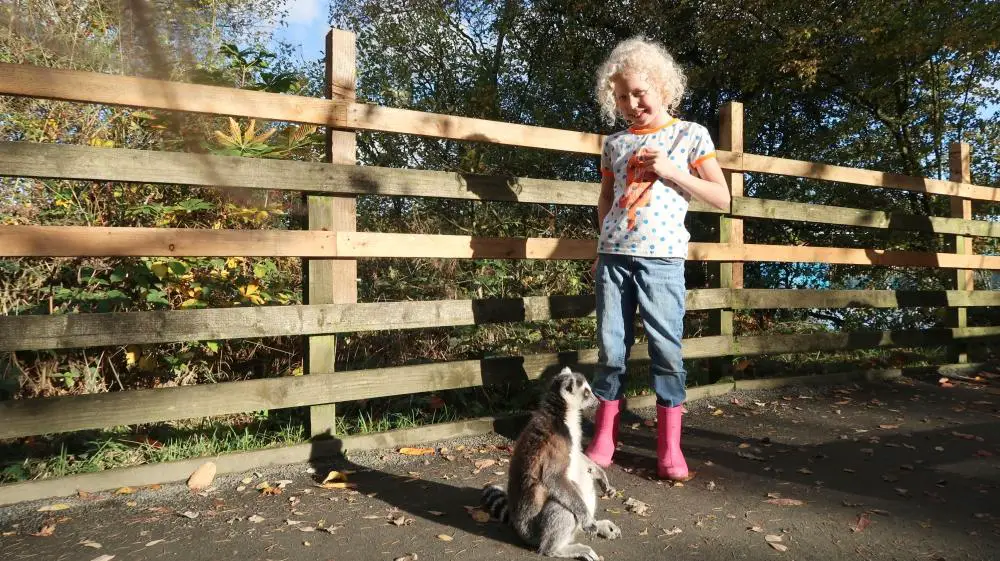 There are plenty of other Halloween decorations around the park, including some fab giant spiders.  The one below is fondly called Aragog by my two!
Don't forget to drive round the safari park and see all the animals in the grasslands too.  Watch out for the Rhino, it seemed to be interested in pretending to run toward a few of the cars. Fortunately there is a unsurprisingly bashed looking Blairdrummond vehicle nearby, just in case they need to interrupt the rhinos play!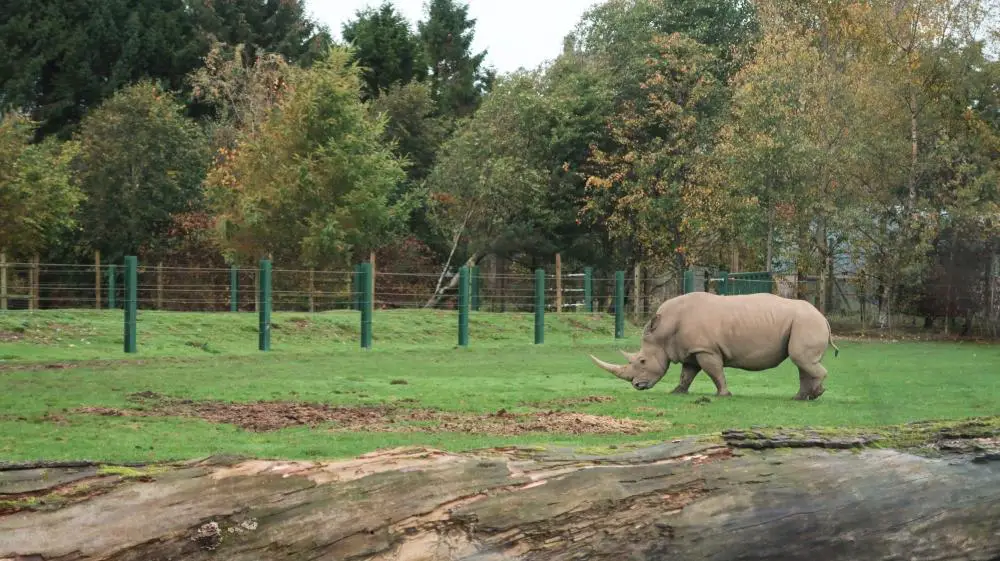 The best bit for littlest was seeing the lions, his favourite animals.  But for me it was watching the monkeys jumping on other cars and caravans!  A young mischievious monkey kept leaping onto larger vehicles to investigate them, which is certainly amusing when it's not your vehicle!
We also spotted a tiny baby monkey struggling to get out of the building into the outdoor area to play.  It was surprisingly good at jumping!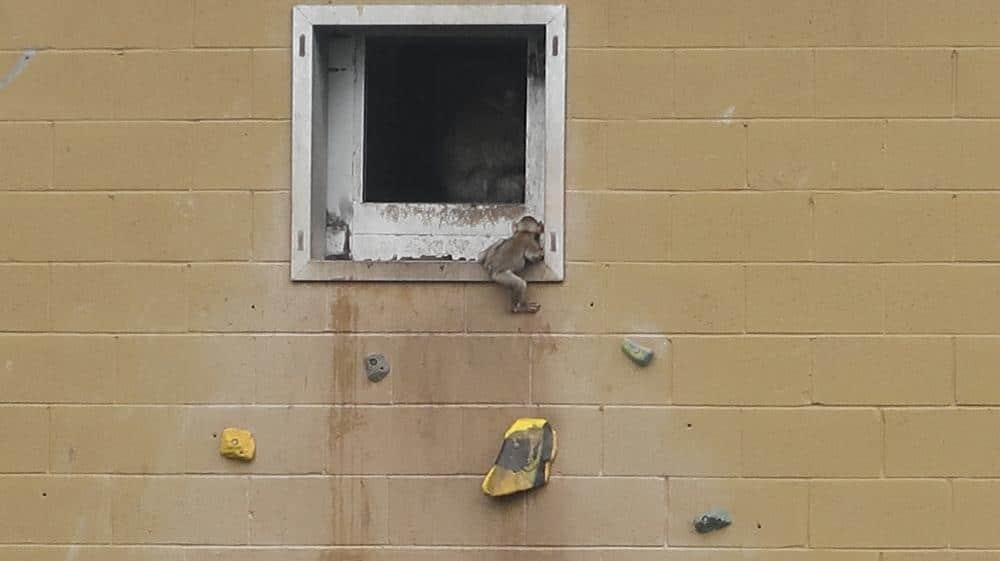 So if you're looking for a Hallowild day out in the October holidays, head over to Blairdrummond and make the most of the nice weather!  Click here to pop over to the Blairdrummond Safari Park website.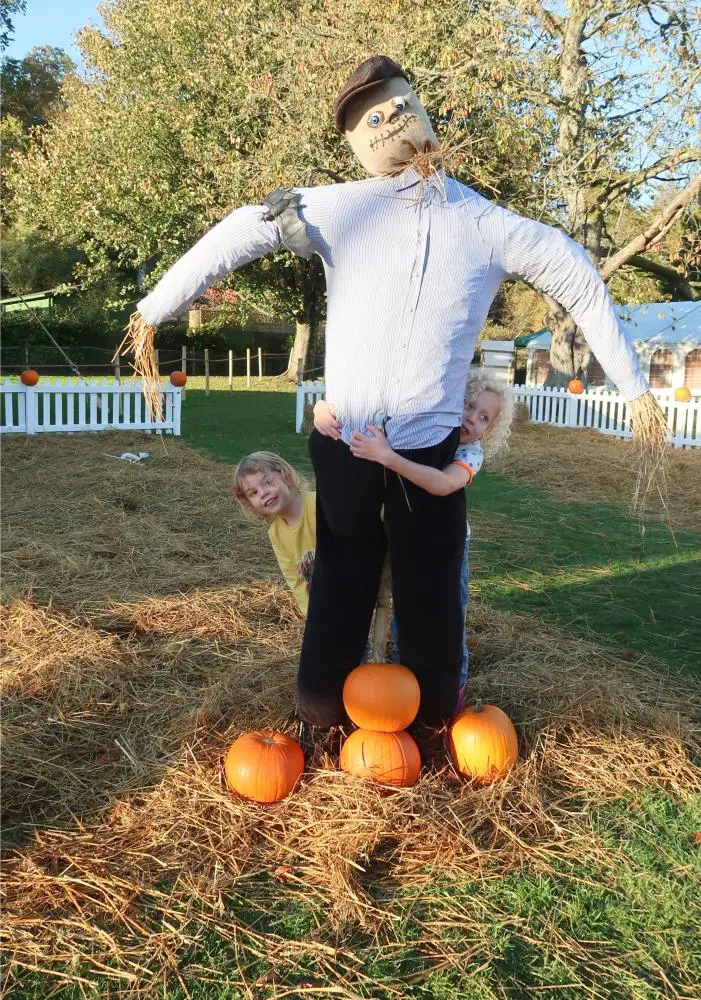 * We were gifted tickets for the purpose of this post, however all opinions are my own.