Tillions are the creation of Helen Baron and are basically flexible magnetic patterned tiles, which can be fitted together to create billions of new designs.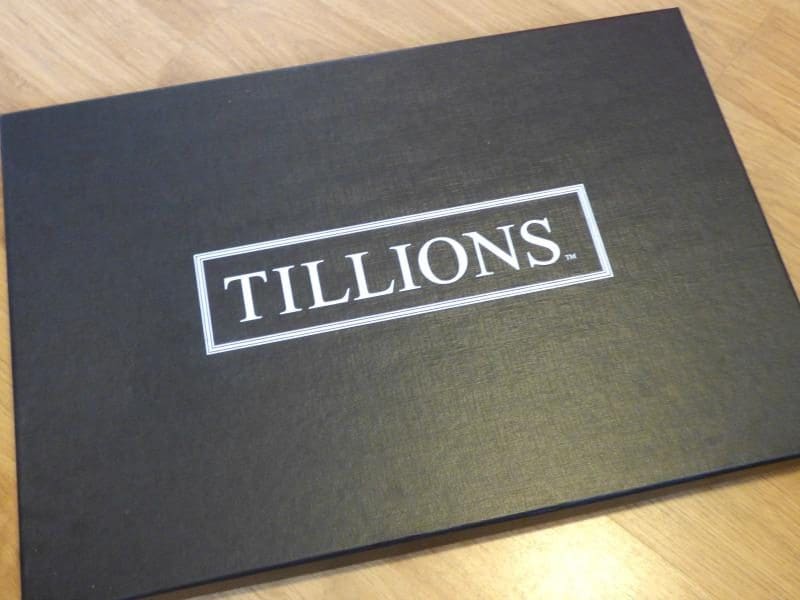 The Tillions arrived in a sturdy A3 sized black box, which includes a magnetic A3 board, 280 printed magnet tiles in 4 kiss cut A3 sheets and a sorting tray.  Before you can begin designing you will need to pop out the 38mm square tiles and organise them into the tray for easy use.
The box contains 8 of each of the 35 designs, including tiles for the middle sections, edges, corners and finials.  The set can be used by anyone of any age, although it's obviously harder for younger children.
My 5 year old loves them and has been practicing making his own designs, which have no pattern yet, but gives him an idea of how the pieces can fit together to create different designs, engaging his mathematical and creative parts of his brain.
I think it could be a perfect gift for a child who is design orientated or mathematical and enjoys a little down time.  Equally it would be great for any adults, I'm sure you can think of someone who would play around with the tiles making their own designs?
The quality of the tiles, board and box are excellent and they really look and feel like an expensive product, definitely a lovely gift for someone to receive.
If you would like to check out the Tillions website for more information and ideas of how to use the tiles, then click here.
If you would like to win your own Tillions Set, then fill in the form below, good luck!
J x
* I received this set for the purpose of this post, however all opinions are my own.