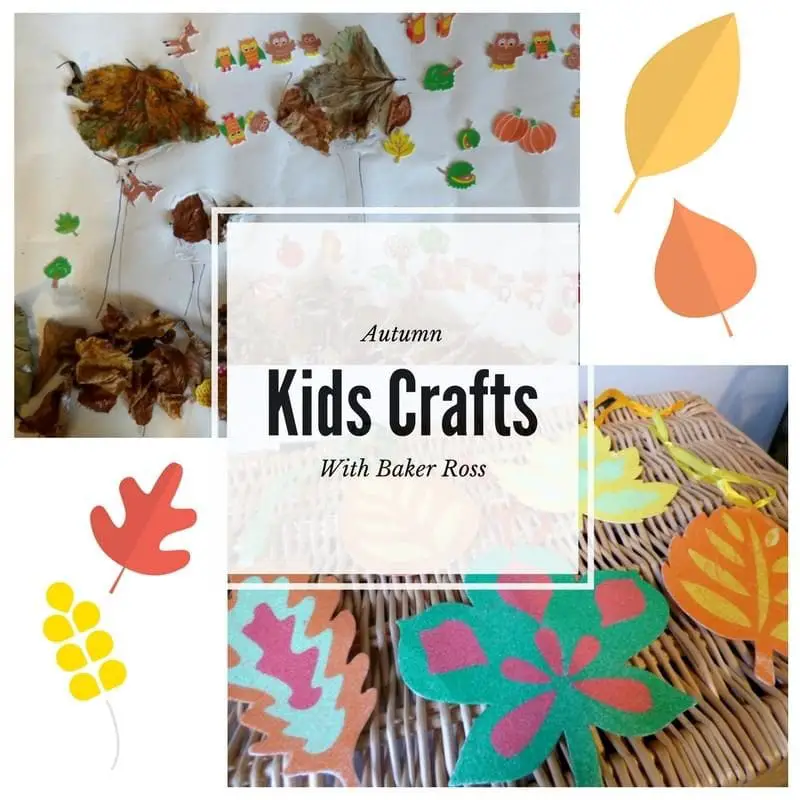 You may have read our previous post with our Halloween crafts from Baker Ross, but they also sell some great autumn craft kits and materials too.  I particularly love all the natural materials from wooden slices to cones, perfect to get straight into crafting and not needing to wait for collected materials to dry.
We were sent some lovely pieces to work with including these autumn themed stickers.  The boys used their leaf collection to glue onto a large sheet of paper and make an autumn leaf scene, with trees and leaves on the floor.  They then stuck their stickers onto the paper to make an autumnal scene.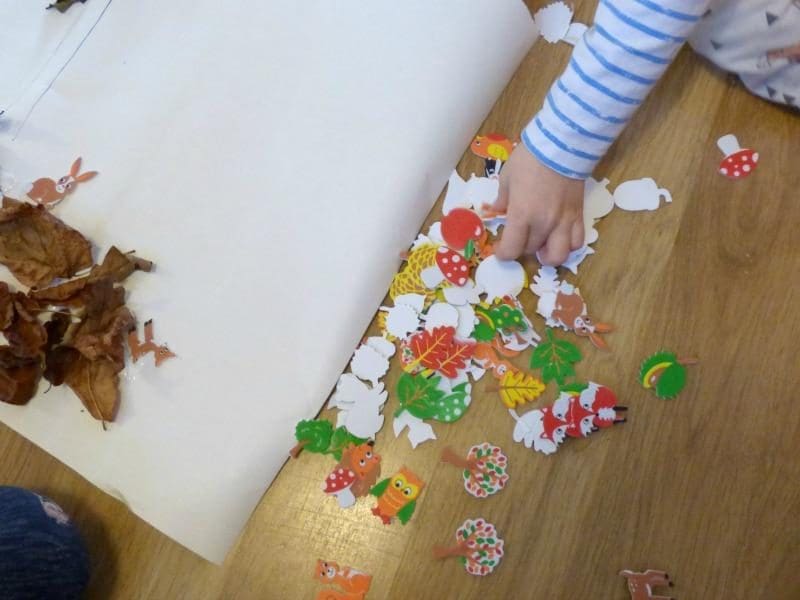 Having a larger piece of paper to create a collaborative piece of work is something the boys always enjoy and they tend to work quite well together.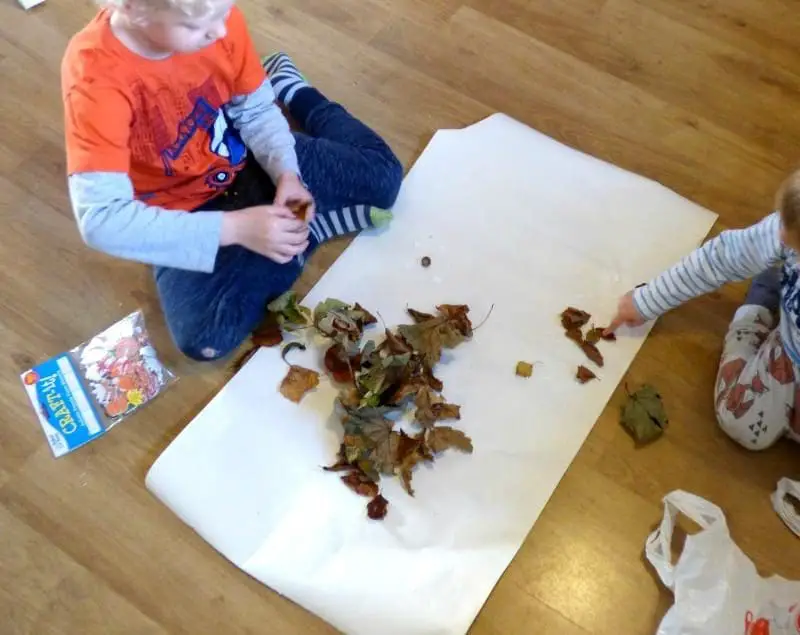 Mr O liked to group the stickers into 'families' with big and little animals together, whereas Mr A just liked to choose his favourite pictures and stick them wherever he felt like it.  Peeling the stickers is also great for practicing fine motor skills.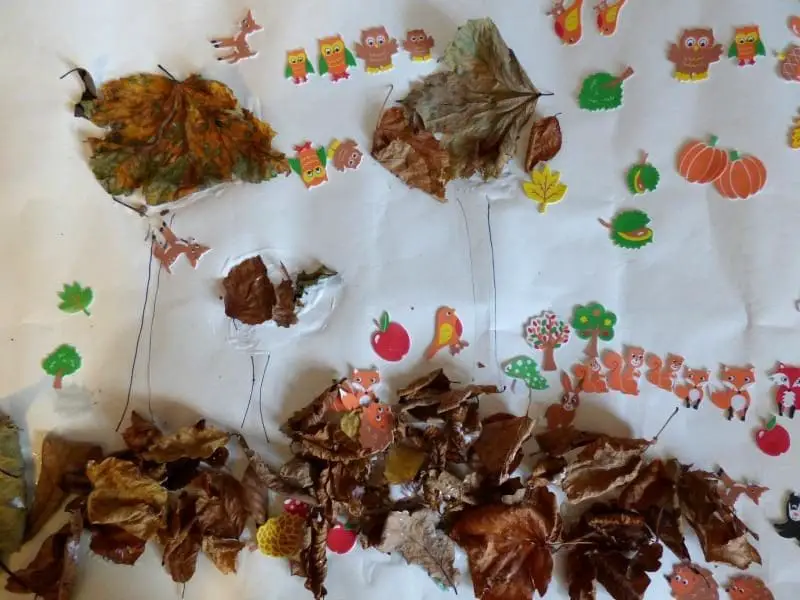 The other autumn craft we were sent were these cute sand art leaves that the boys absolutely loved.  They are simple to use, just peel off one piece of backing for each colour.  When the film backing has been removed you can sprinkle the sand on top and it sticks to the adhesive.  Make sure you place a piece of paper under the leaf when pouring the sand so you can empty the excess back into the bag.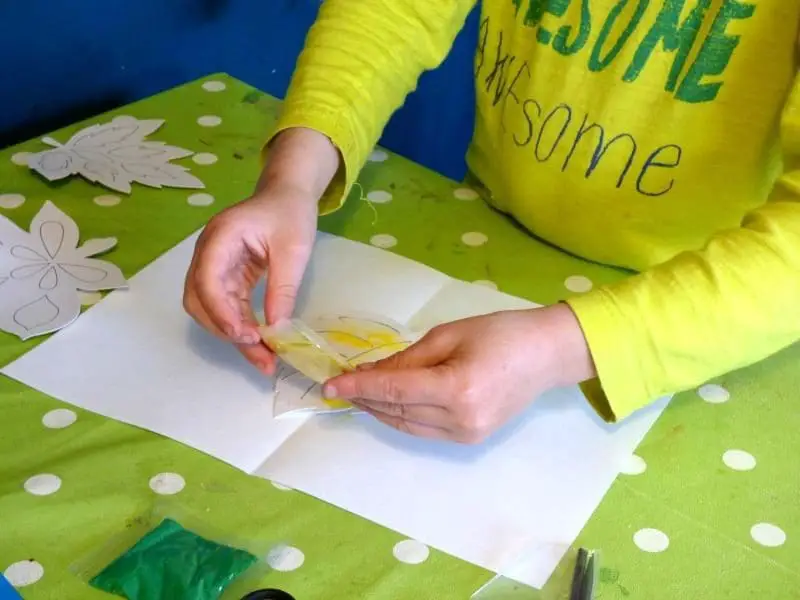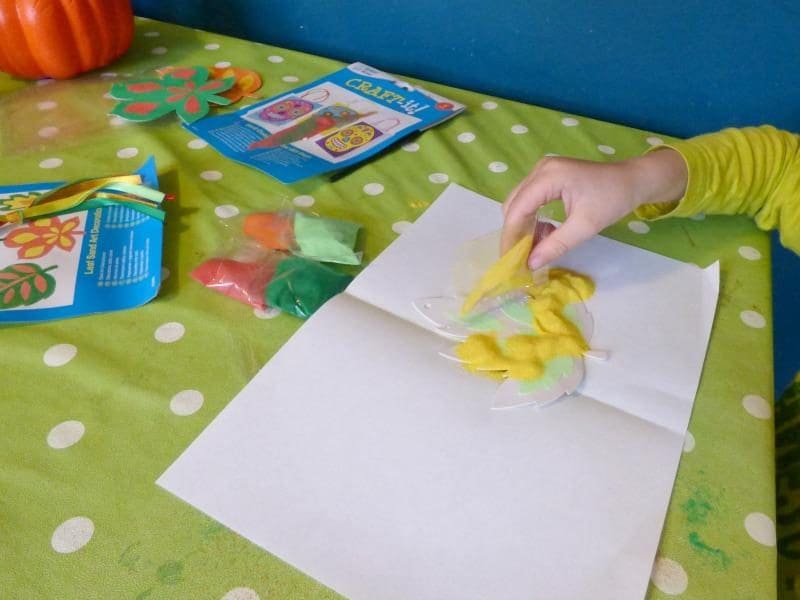 Once the first area of the leaf has been coloured, peel off the next area and repeat again.  You can have multi-coloured leaves or just 2 coloured like ours.  I love how they look and easily be used for other seasons, depending on the colours you choose.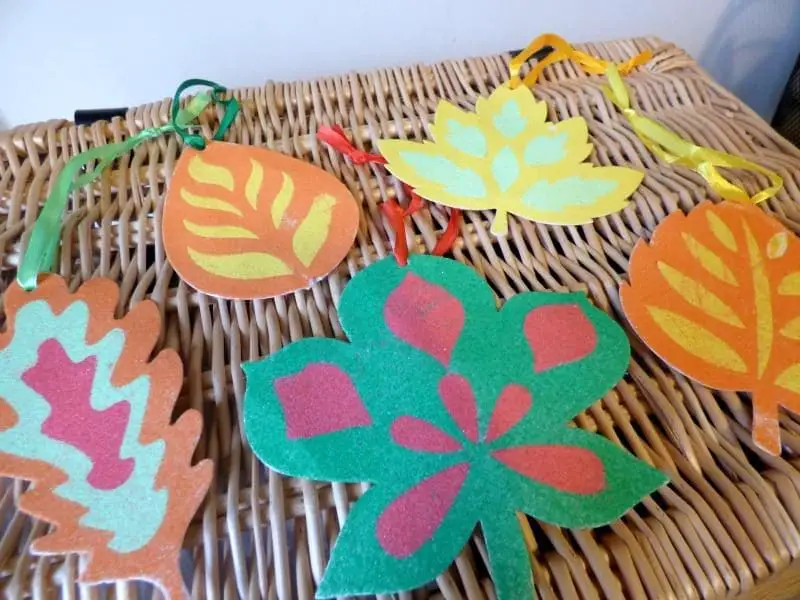 Have you been getting into autumn crafting?
J x
* I was sent the above items from Baker Ross, however all opinions are my own.