*Edit: Now my children are getting close to double digits it's even harder to find bright clothes, click here for an updated post for bright boys clothing brands for around the 10 year age mark.
I don't know about other parents, but I find it really hard to find bright coloured boys clothing over the age of around 3.  Most boys clothes brands seem to be boring, lack of interesting prints, colours and styles.  My 4 year old also dislikes scary pictures.  So the sharks and snakes with open mouths baring teeth are not really what I want to buy.
However, I have found a few colourful children's clothes brands which are perfect for little boys.
Colourful Boys Clothes Brands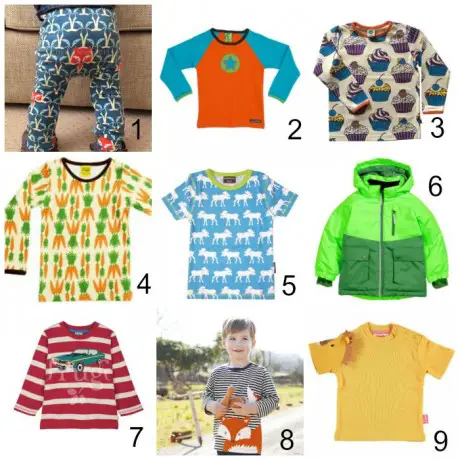 A British based brand, with gorgeous bright and colourful kids clothes with cute prints, with young child friendly designs.
A swedish brand with ultra bright clothes in mainly unisex patterns and colours.
A Danish brand with cute bright prints.  Loving this cupcake print, boys like cakes too!
Bright organic clothing from Sweden.
Another Swedish brand, gorgeous prints and organic cotton.
A budget UK high street brand, which makes some surprisingly bright colours and prints (we love some of their unique boys shoes too).
A British organic brand with colourful clothes and cute designs.
They have a lot of unusual prints and appliques as well as quite a few bright colours for boys.
Wow, this is one of my new favourites for the boys, cute peekaboo detailing, bright unisex clothes.  What's not to love!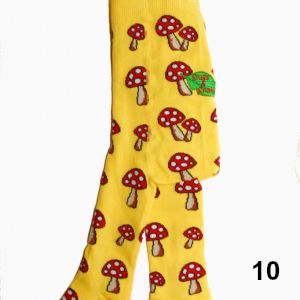 I'm sure lots of boy parent's have been annoyed at the lack of boys tights in the cool winter months.  However, slugs and snails has lovely bright tights that keep boys legs just as cosy.  They also  make other cute clothes too.
So there we go, my favourite bright boys clothes brands that show boys clothes don't have to be dull with silly slogans, they can have fun, bright colours too!  Also, don't forget to check out small local businesses that sew clothing to order.  They are often on Facebook and Instagram and usually have fantastic fabrics to choose from.  We recently ordered two cute pairs of shorts for my 6 year old from Little Auk Sewing based in the Scottish Highlands.
Do you have any others to add to my list?