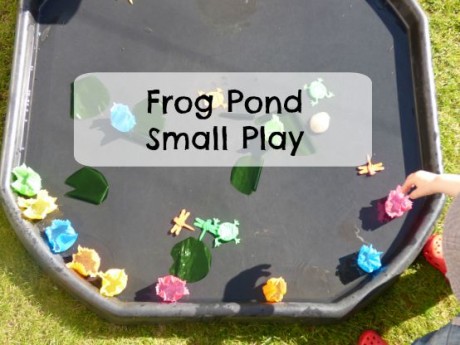 On a recent sunny day I thought it was about time we got the Tuff Spot out again.
I had been meaning to create a frog and lily pad small play scene for a while.  So I gathered supplies while the boys were playing inside.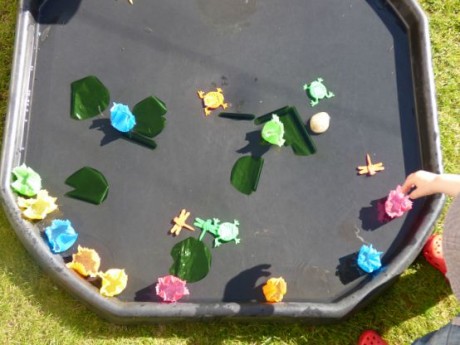 I had bought little plastic frogs that you press to jump when ordering paint from a craft supplier and added them to the Tuff Spor full of water.
I then used coloured cake cases with sides scrunched together, keeping the base flat to look like lily flowers floating on the surface.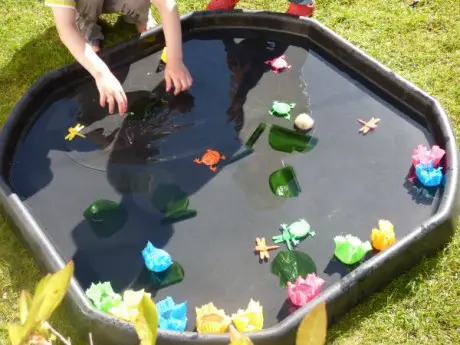 Lily pads were made of green cellophane cut into shape, although these rolled over quickly.  My preferred method would be to use sticky back plastic sheets with green card lily pad shapes trapped between to stay waterproof and flat.  However, I've run out of sticky back plastic again!
I also added a few dragonflies and bees into the water.
It's not the most spectacular small play, but it did keep them busy for half an hour!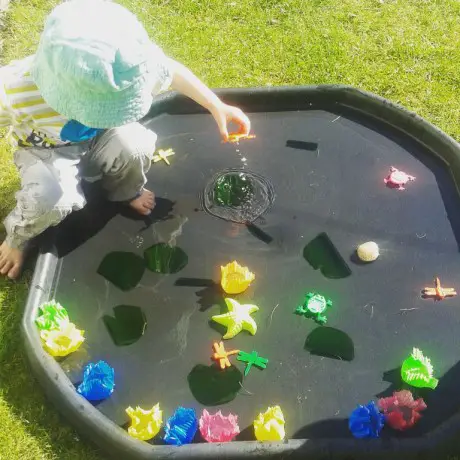 For more Tuff spot ideas, check these out.
J x