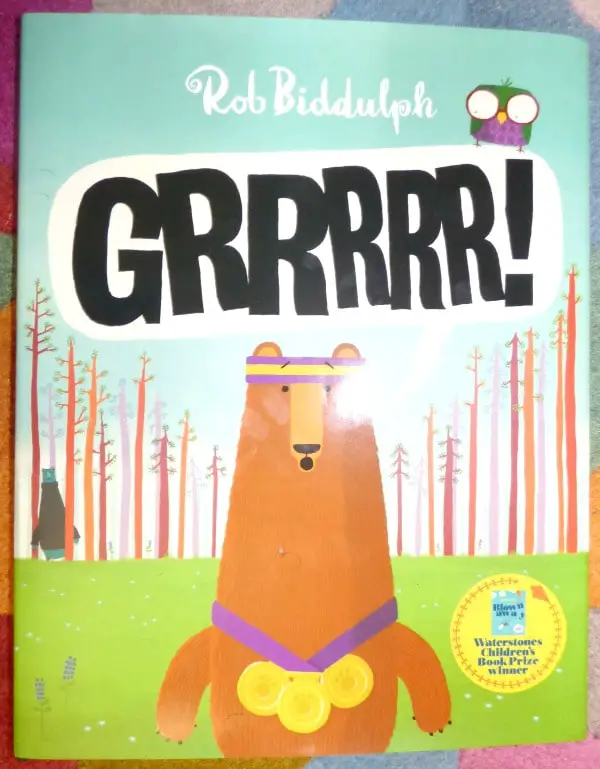 When I was asked to review a new book by Rob Biddulph called Grrrrr! I wasn't sure what to expect, the title sounded like it might be scary or possibly aimed at small children.
However, Grrrrr! Is neither of these, it's aimed at 4-7 years old and is a lovely story about a bear called Fred who lost his roar.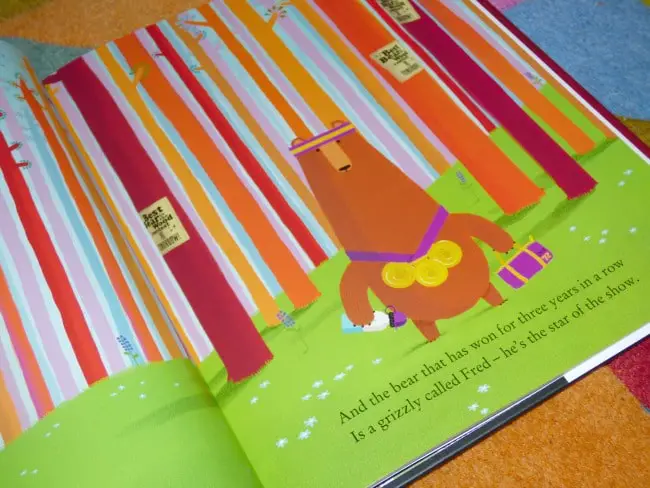 Fred is an award winning bear who always wins the local competition with the loudest Grrrrr.  However as Fred spends all his time training for competitions he doesn't have time for friends and thinks he is better off with his prizes.
The day before the big competition, a new bear arrives in town, Boris.  Boris is also very talented and apparently has the loudest Grrrrr ever!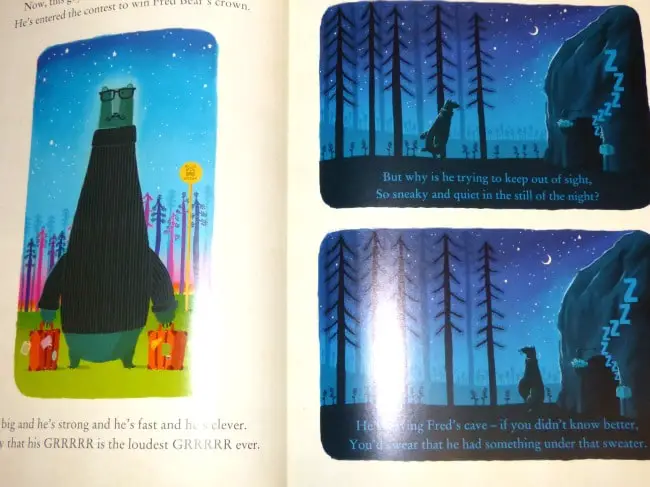 The morning of the competition Fred wakes up with no Grrrrr and sets off to find his growl with the help of a little owl called Eugene.  Eugene enlists the help of some more friends, but they just can't find Fred's growl anywhere.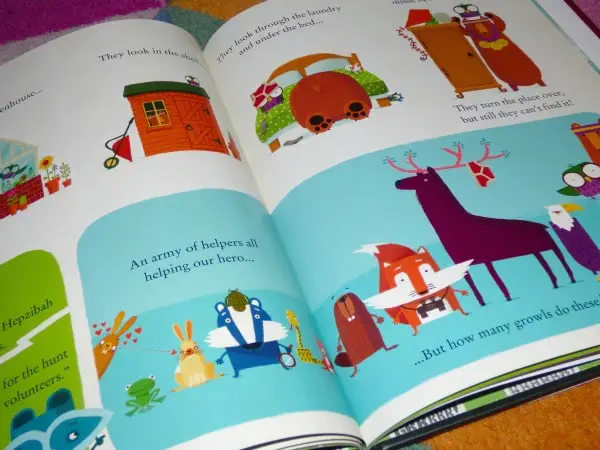 When it's time for the loudest growl competition, Boris managed an impressive Grrrrr and then Fred opened his mouth and all his new friends help by growling too, the loudest Grrrrr ever, which makes Boris jump and Fred's Grrrrr falls out of Boris' jumper.
Fortunately for Boris, Fred is very understanding and the two bears become friends along with the other helpful forest animals.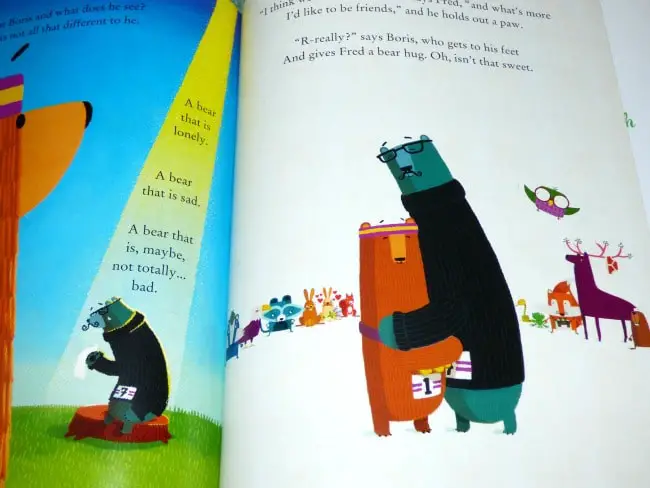 This is a lovely story about friendship and forgiveness and even better it rhymes! I love rhyming stories s they are so much fun to read and to listen to.
The illustrations are beautiful too, lots of lovely bright colours and clear images of the forest and animals.
The boys both love this story and whenever they see it I am asked to read it several times in a row!
You can buy Grrrrr! On Amazon UK here and you can also enter your own Grrrrr on Harper Collins app to win a signed copy of Rob Biddulph's book.
J x
Disclaimer: I was sent this book for the purpose of this review.  All opinions are my own.