---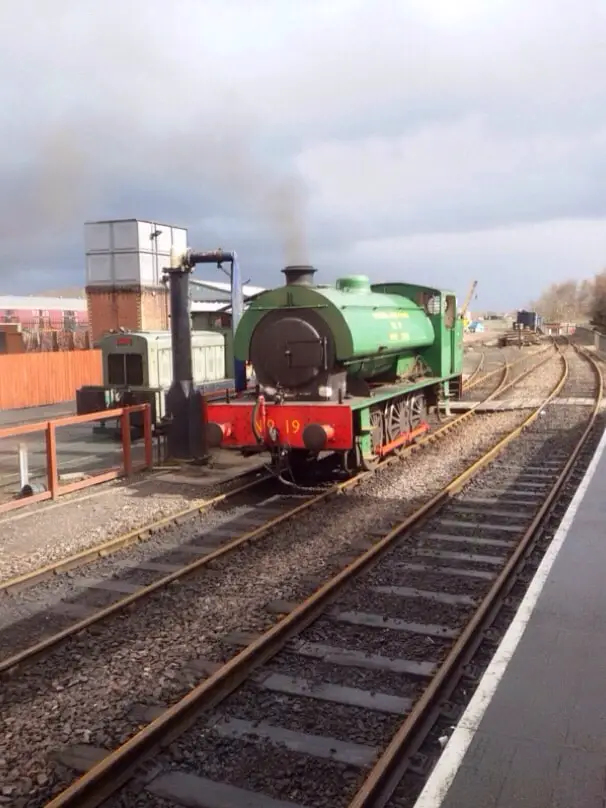 We normally head to my parents for a family day and egg hunt for Easter, but as that was planned for the following weekend, we had Easter day completely free!
I had considered our own little Easter egg hunt, but as I knew we would be doing that next weekend I decided to go for an Easter day out instead.
As regular readers may know, my boys love trains, particularly Mr 4 years old (I'm pretty sure littlest wouldn't care so much if his big brother wasn't so interested!).   So we went off to Bo'ness and Kinneil railway, where we could ride steam trains and visit the Scottish Railway Museum.
We were one of the first to arrive and went to buy our tickets for the train straight away.  on our previous visits we had tickets booked in advance as they were special days to see Thomas or Santa. The boys were quite pleased to have their very own tickets for the train (despite them being free and not actually needing tickets).  We also found out that the tickets were day rovers, so we could go on and off the trains and go all the way along the line several times.  This is great value for only £10 an adult and kids under 5 free!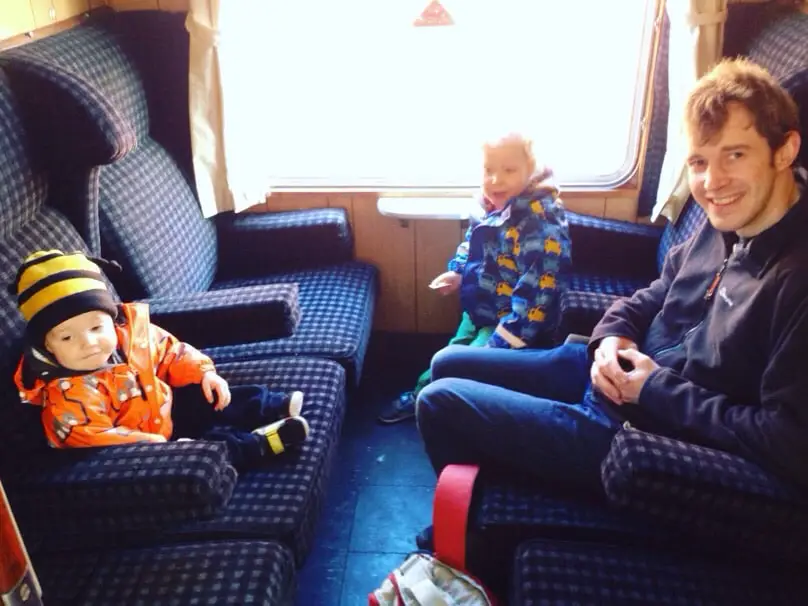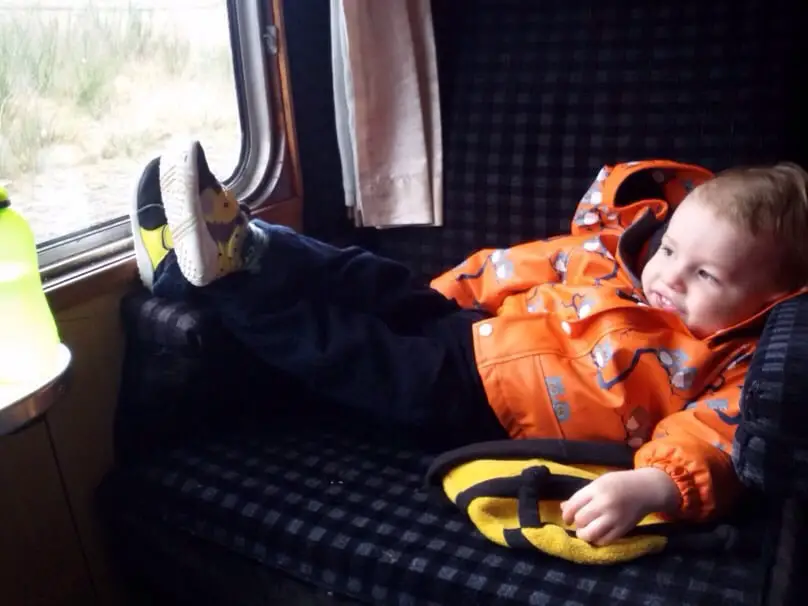 On the train we chose an old first class compartment all to ourselves, which was lovely.  The ticket master stamped out tickets with a special train shaped hole punch, which was a nice touch.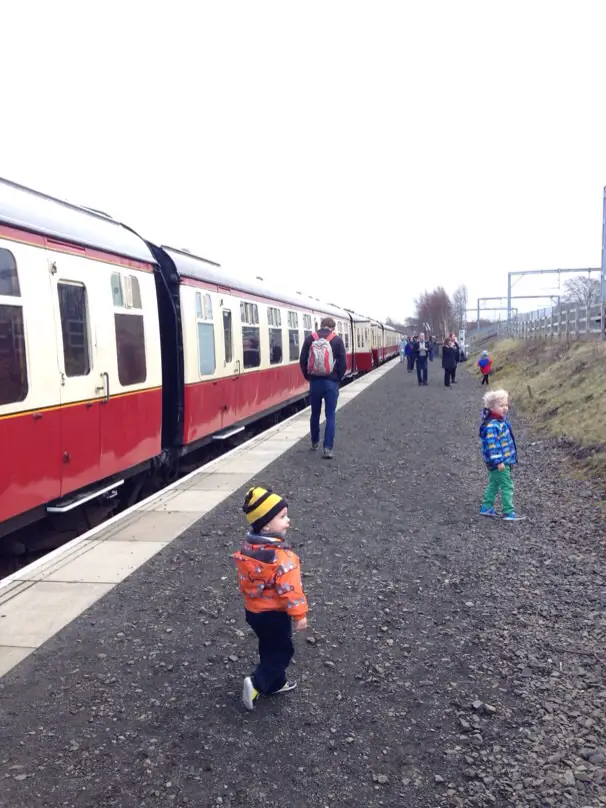 We stayed on the train to the end of the line and then jumped off to watch the train uncouple from the carriages and then change tracks to go round to the other end of the train.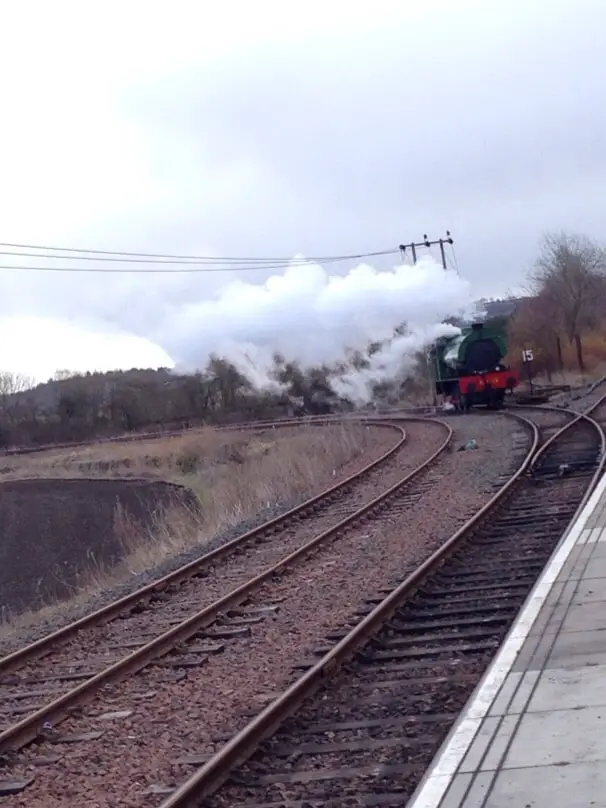 After a a quick chat with the driver we were back on the train and off to Bo'ness again.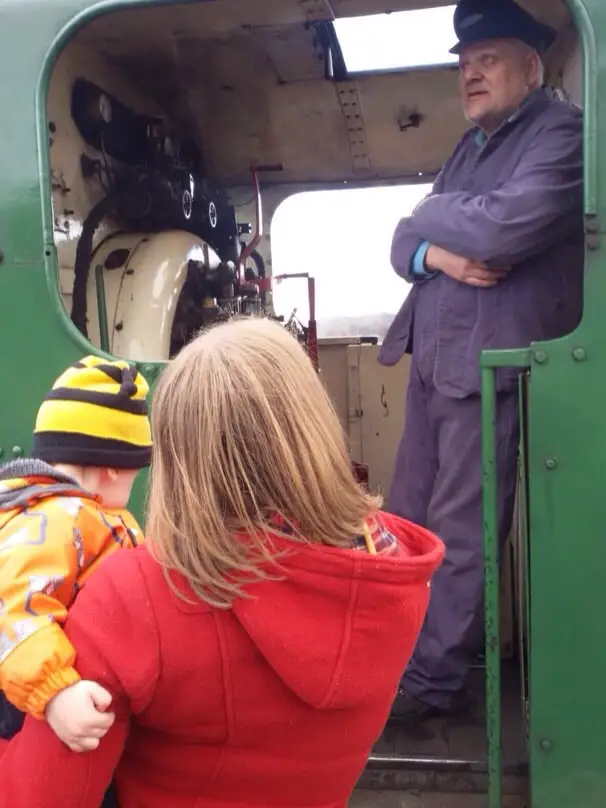 It was a heavy downpour as we left the train, so we raced round to the museum and shelter.  There was a special egg hunt at the museum where you could win a family day out on the train.  Whilst looking at all the exhibits we searched high and low for pictures of Easter eggs. I didn't manage many great photos inside as our two didn't want to keep still.  Mr O was very interested in an area with a hammer and old train wheels, which you could hammer to see which was a good wheel (it rings) and which had a crack (makes a dull thunk sound).  He also enjoyed sorting letters in the old Royal Mail train.  Mr A was having great fun weaving in and out of people and happily racing up and down steps.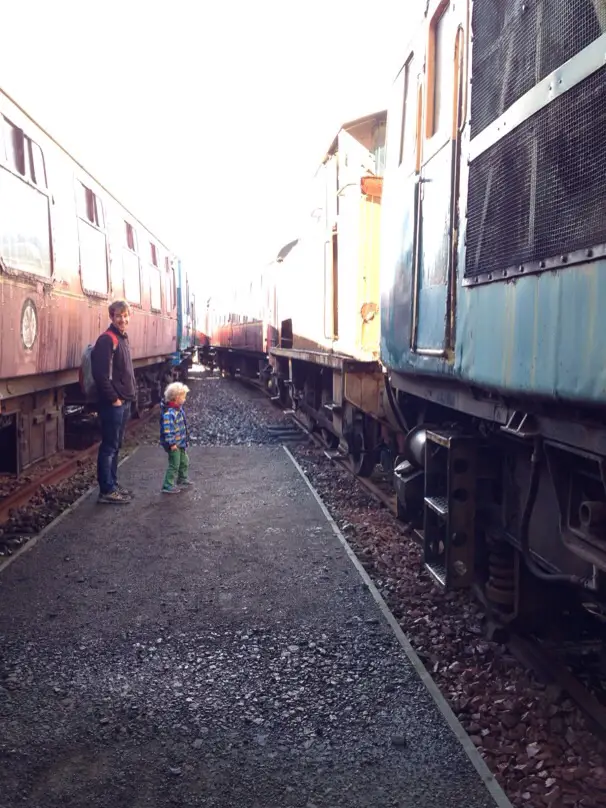 As we couldn't hear the rain beating down anymore, we decided to go back outside to see a few more trains in the open sheds.  We were rather intrigued by the fireless steam train.  It apparently worked at an oil refinery where they couldn't risk fire and sparks causing a disaster, so instead the train had to be filled directly with steam, rather than creating their own steam from coal and water like normal steam trains.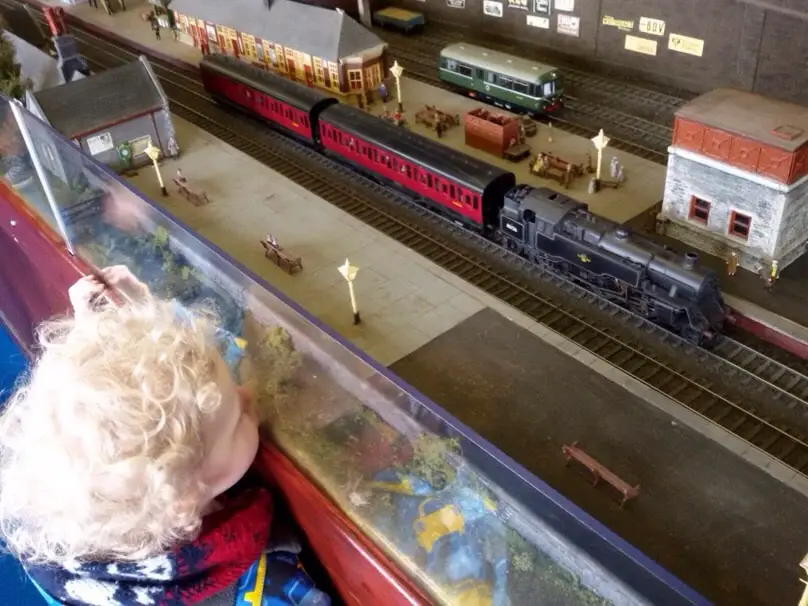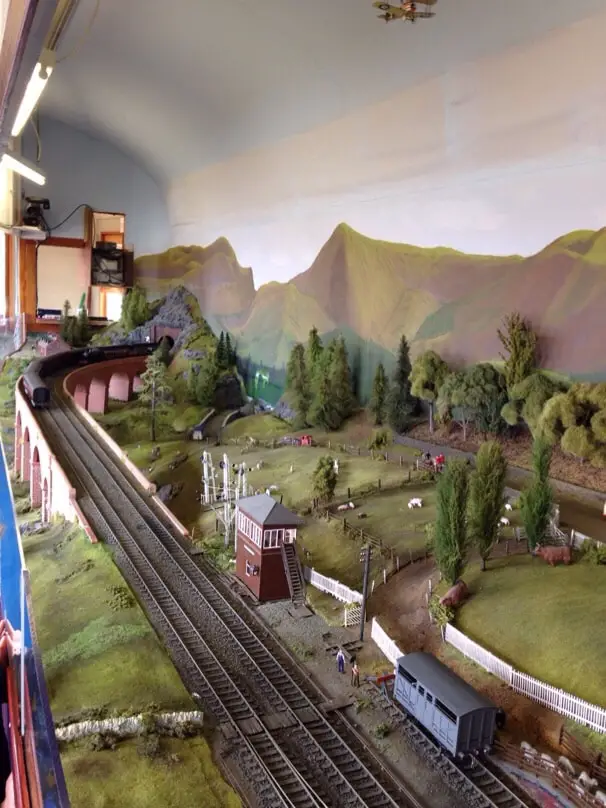 Our next stop was at the old Norwegian railway carriages which house a little model railway complete with bridge, tunnel, station and many tiny figures and animal details. The boys loved watching the different trains appear and race down the track.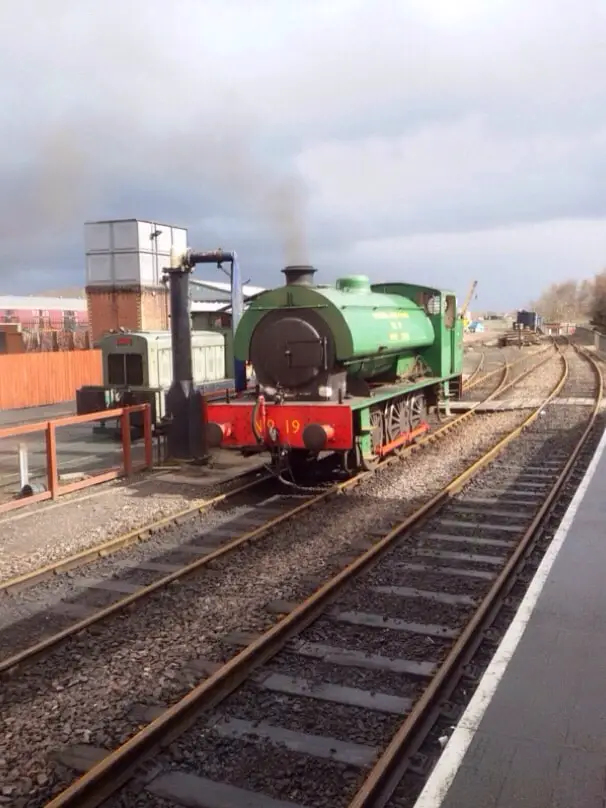 We watched as the steam train was filled with water and had a another little ride on the train, all the way to Manual and back before heading home after a long day of trains.
Do your little ones love steam trains too?
J x