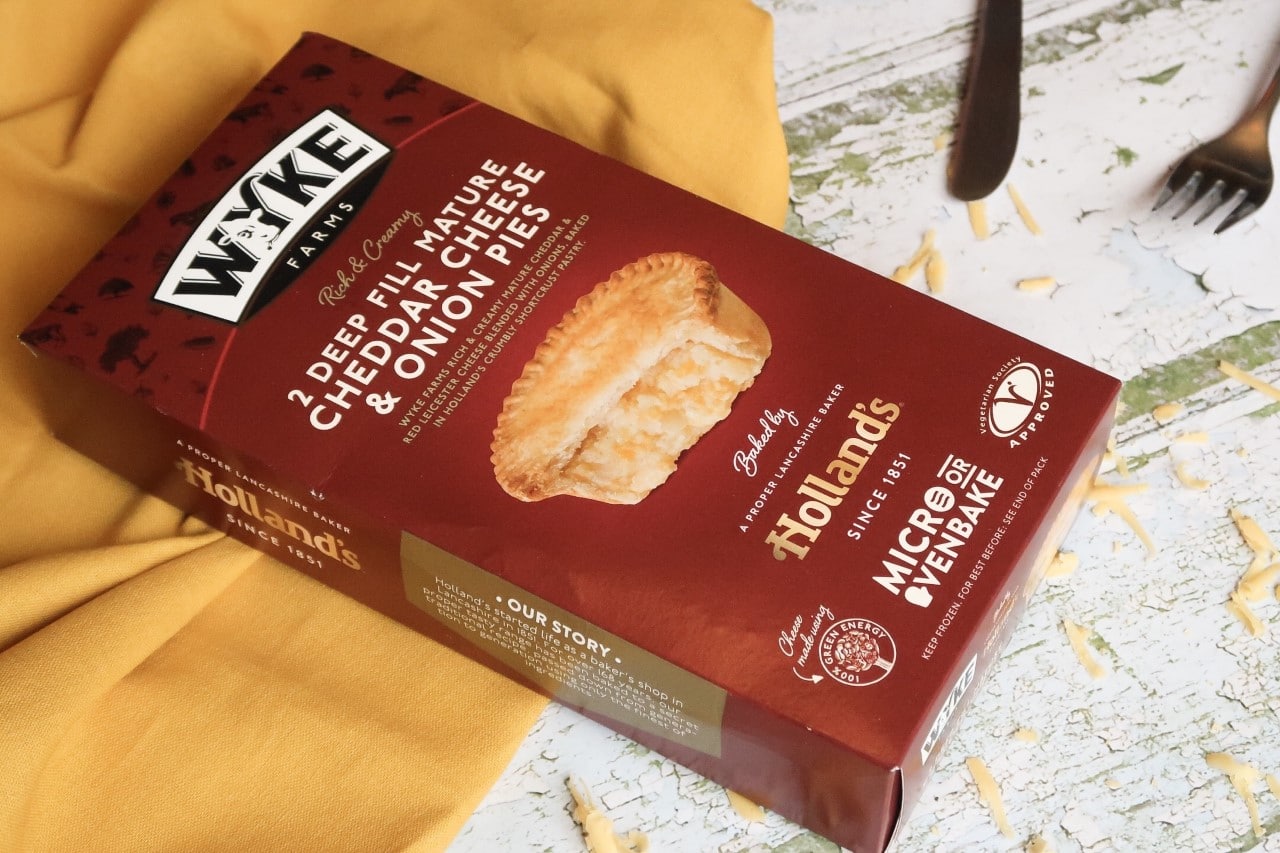 Holland's Pies – Ultimate Comfort Food
What is your ultimate comfort food?  I have a sweet tooth and tend to go for chocolate and cake at night time, but for dinner nothing is better on a cold winter evening than a pie. My husband and eldest like meat pies, but as a pescatarian I prefer the vegetarian pies myself.  So I was excited to see that Holland's now make delicious vegetarian pies.
New Vegetarian Pies
Holland's began in 1851 as a Lancashire bakers and for the last 168 years the traditional recipe has been passed down from generation to generation using the finest ingredients available.  Nowadays Holland's pies make 1.2 million pies a week and can be found in all leading supermarkets, check out the pie finder to find your nearest stockist.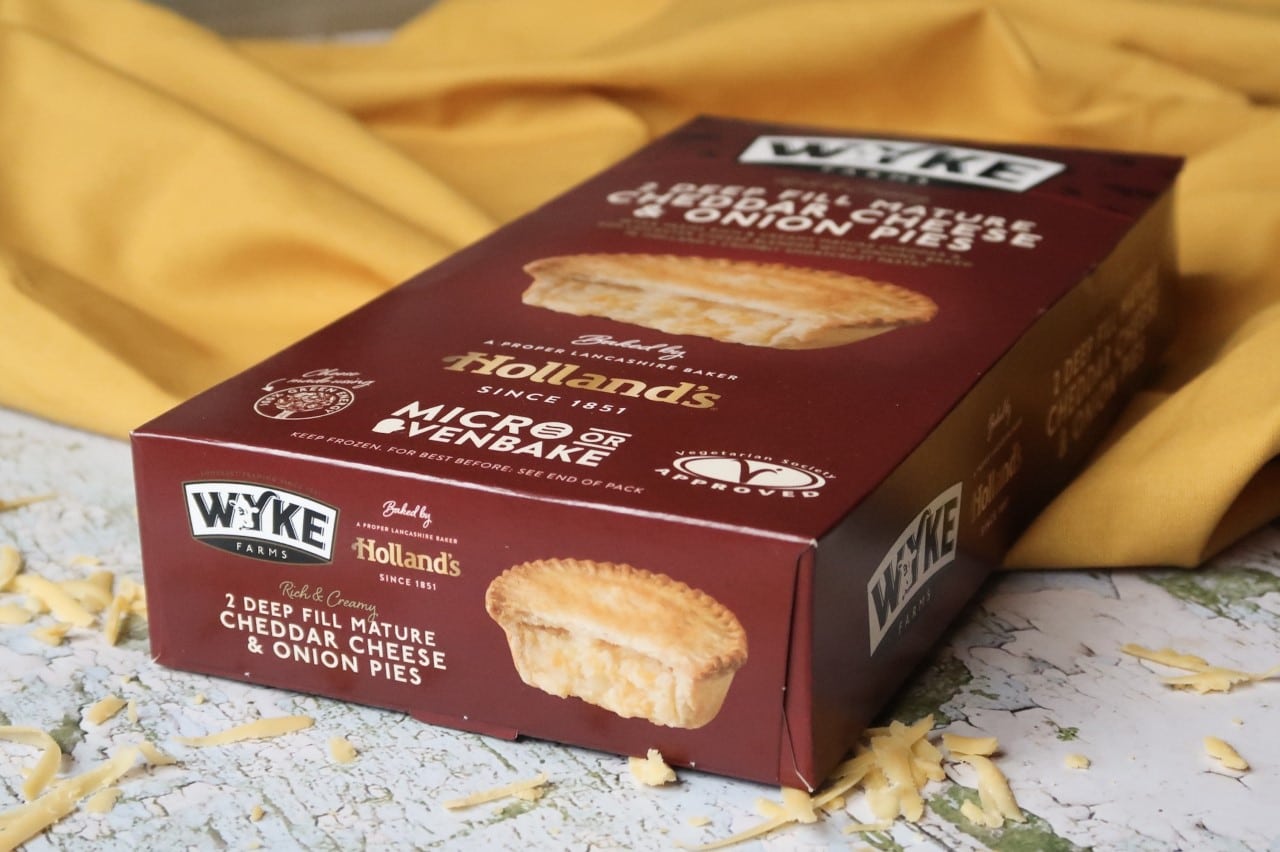 The new vegetarian pies available are a Cheese & Veg pie, Wyke Farms Mature Cheddar Cheese and Onion Pie and the Vegetarian Mince & Gravy Pie.  We were sent Wyke Farms Mature Cheddar Cheese and Onion Pie to try out at home, which I was more than glad to do as pies are the perfect winter comfort food!
The cheese and onion pies can be cooked in either the oven or microwave, clearly the microwave is quicker.  However as we don't have a microwave at the moment I had to use the oven.  It only took 35 minutes to cook the tasty looking pie and I was looking forward to a taste test.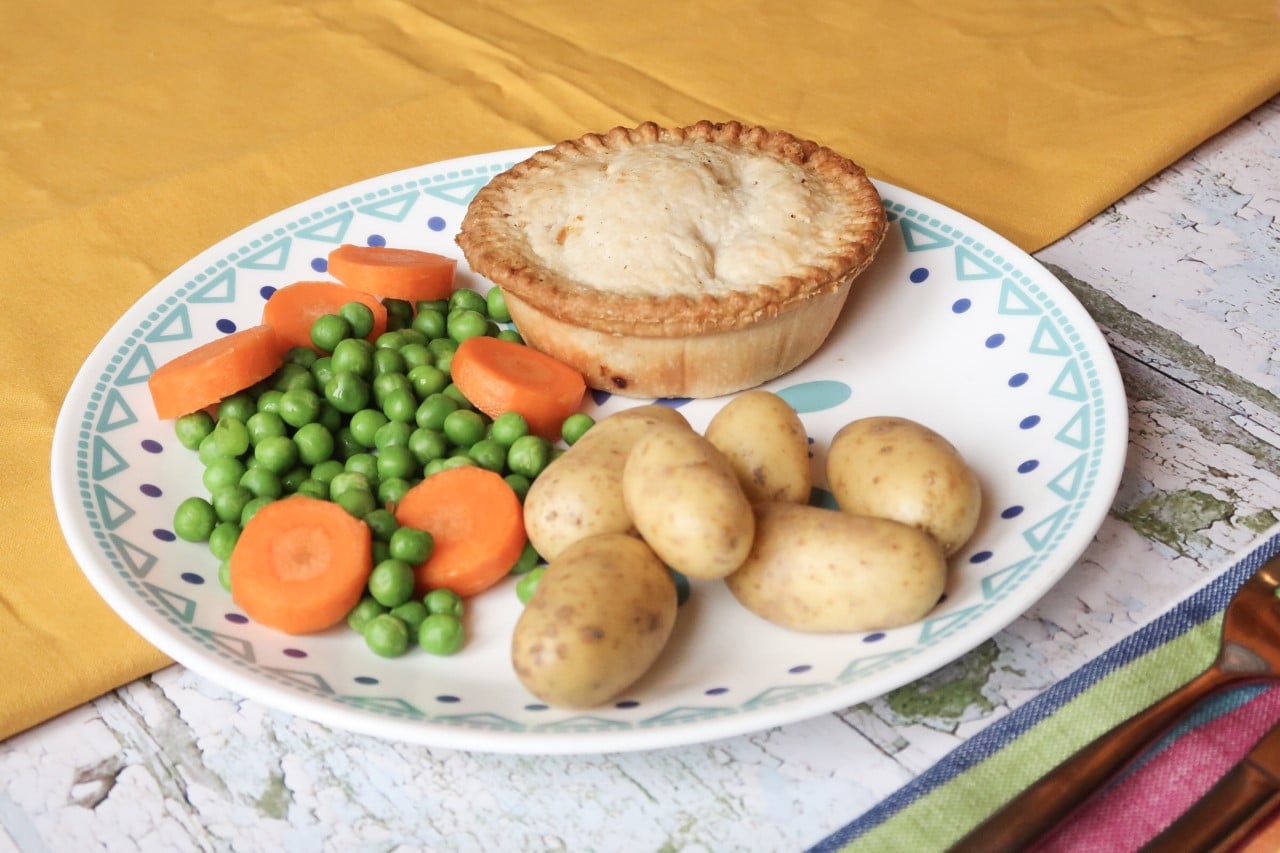 Of course the kids came in whilst I was taking a few photos of the pie for this blog post and my eldest decided that he wanted to try it too as he's a huge fan of pies (he may even choose it over chocolate sometimes!!).  So the pie went to him whilst I popped a second one in the oven for me.  By now my stomach was rumbling, the unfairness of children always stealing my food!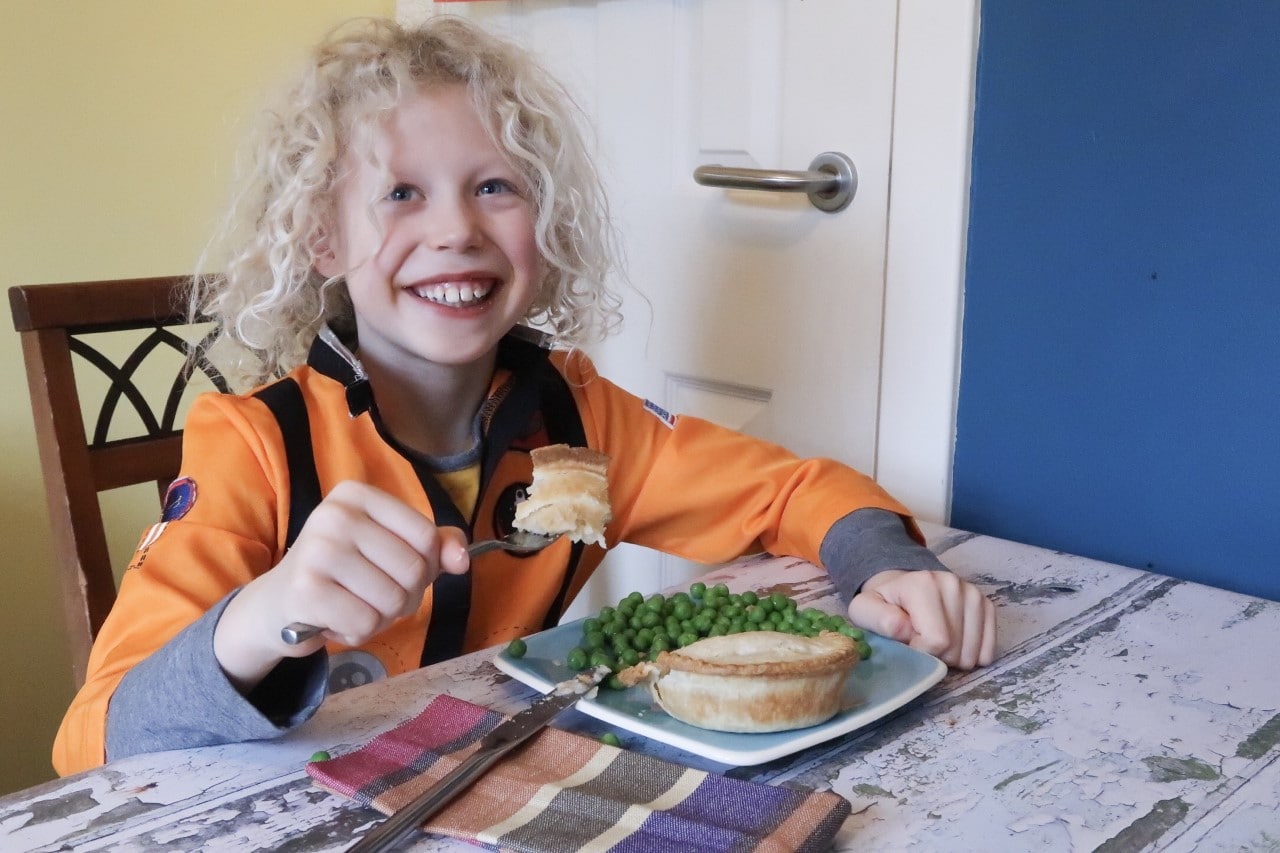 Whilst waiting for the second pie to cook my eldest told me how delicious the pie was as he quickly ate it all up.  I did manage to get a couple of photos of him devouring the pie and he told me that it was delicious and he would definitely have another one!  This coming from a child who says he doesn't like onions… Ha ha!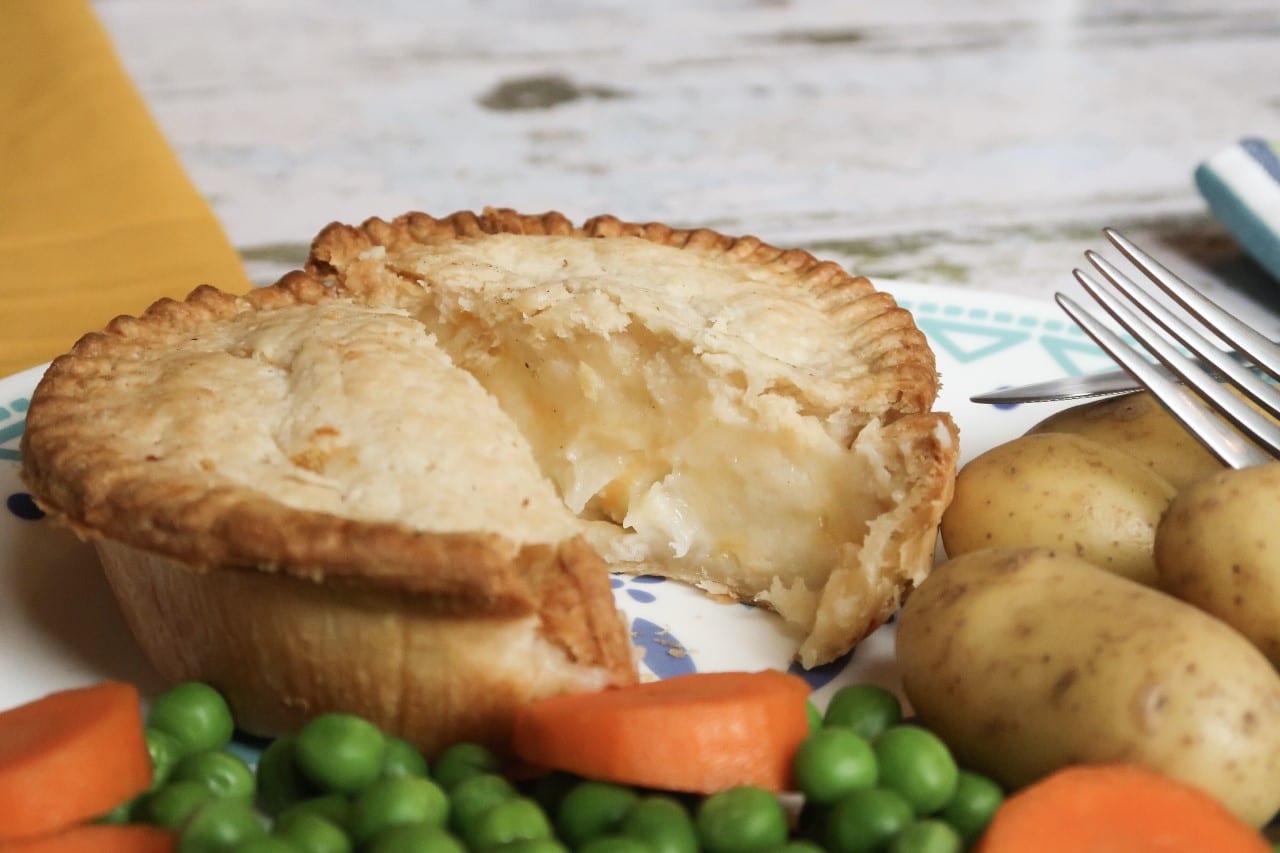 I finally got to try the second cooked pie and I have to say it was worth waiting for!  The cheese and onion pie completely satisfied my comfort food craving.  It has a tasty, flaky crust with a fantastic cheese and onion filling that makes me salivate just writing about it!  Fortunately we were sent a few of the pies to test, so I know what is for dinner tonight.  Although this time I will make sure my 8 year old has one cooking for him too!
Verdict
As you can probably tell above my 8 year old and I are completely sold on Holland's Wyke Farms cheese and onion vegetarian pie.  Once we have eaten the remaining pies I will definitely be having a search on the pie finder to see where I can buy the other Holland's vegetarian pies too.  I think we're going to need to test them all!
Pin For Later