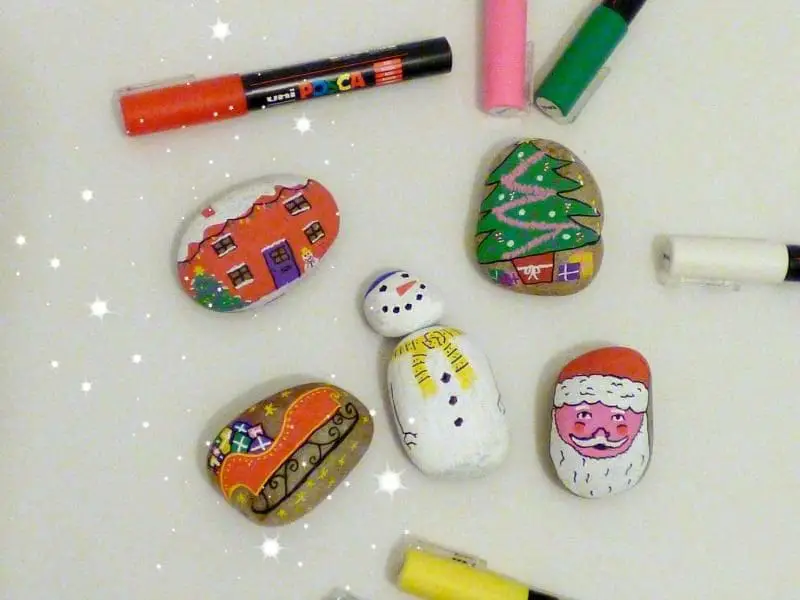 I am a sucker for craft supplies, especially those that can be used on any sort of material.  The craft ideas are endless!  So I was pleased to receive these Posca Uni-ball pens to play work with.
After a lot of thought I decided the best use of them was to draw on a natural material and as we have a lot of random pebbles in the garden I chose to decorate those.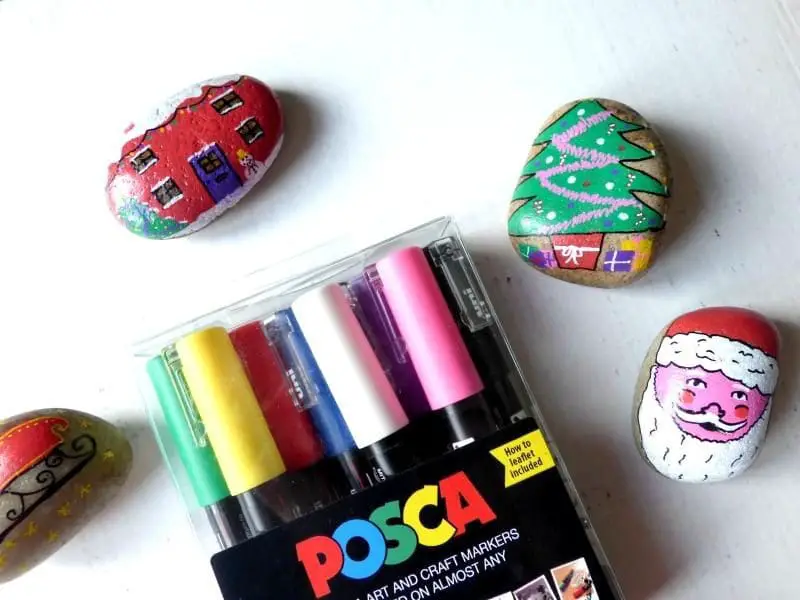 I have been meaning to create story stones for a long time, years perhaps, but just never got round to creating them. Using paint and a brush is rather fiddly, but I was hoping paint pens might make the job that little bit more manageable.
And oh how right I was!  The pens are easy to work and the paint flows quickly, but without too much flowing out at once.  To get the pens started you need to shake them a little and press down on the point a couple of times.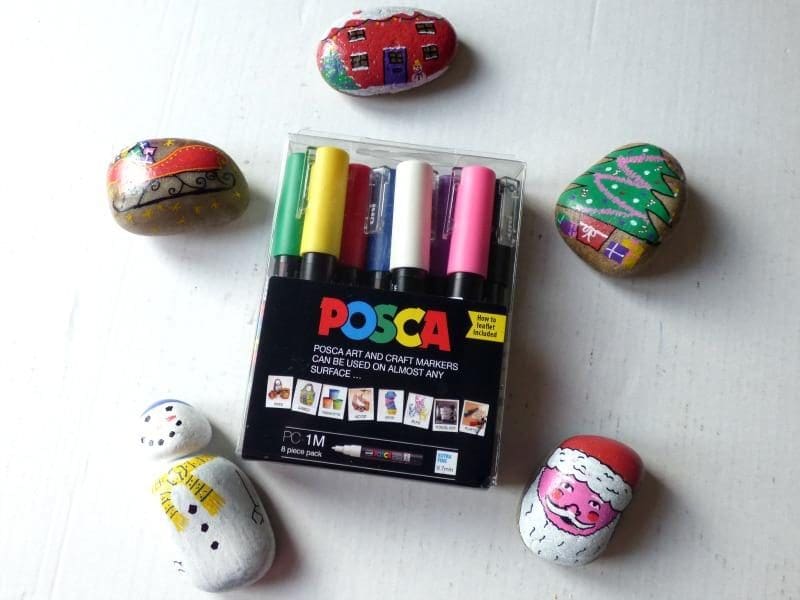 I chose to create little Christmas house, a snowman that can be 'built', a Santa head, Santa's sleigh and a Christmas tree.  The set will eventually be placed on the boys winter nature table, but not until we get to December and can officially start out winter/Christmas festivities in the house!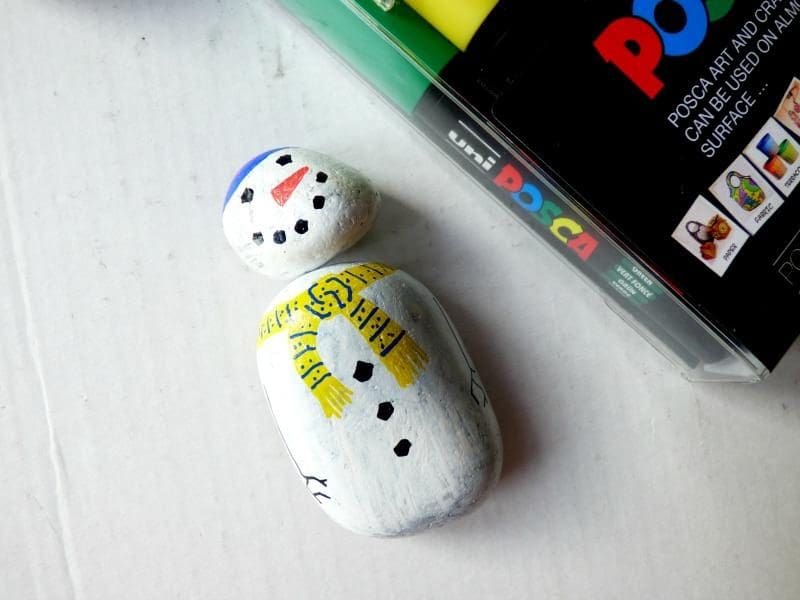 They enjoyed playing with the stones when I had finished, with Santa's sleigh magically flying through the air.  And Santa chasing after it shouting for the sleigh to stop.  They also fit perfectly into some of the boys train trucks!
I finished the stones off with a little spray varnish to make absolutely sure the paint doesn't come off.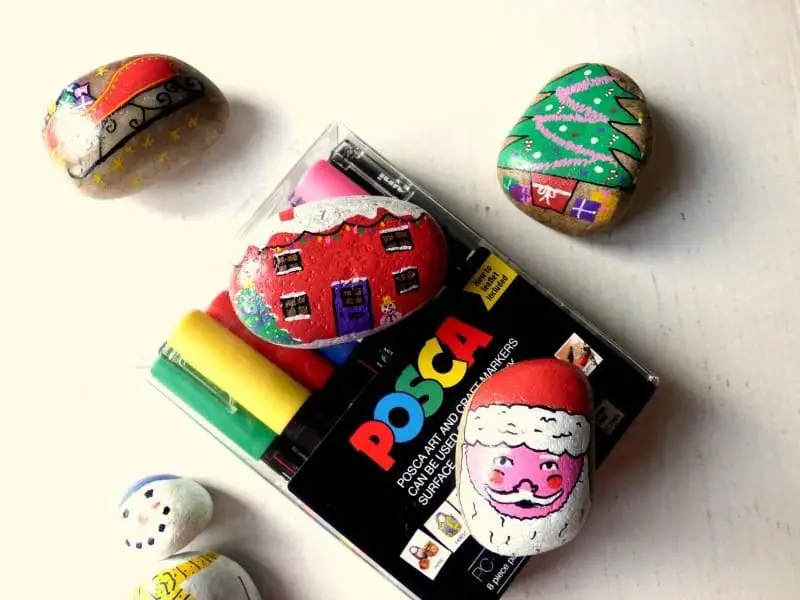 If you want to win your own set of Posca Uni-Ball pens to create with then simply fill in this form below.
Posca Uniball Markers

Landing Page (Automatic)