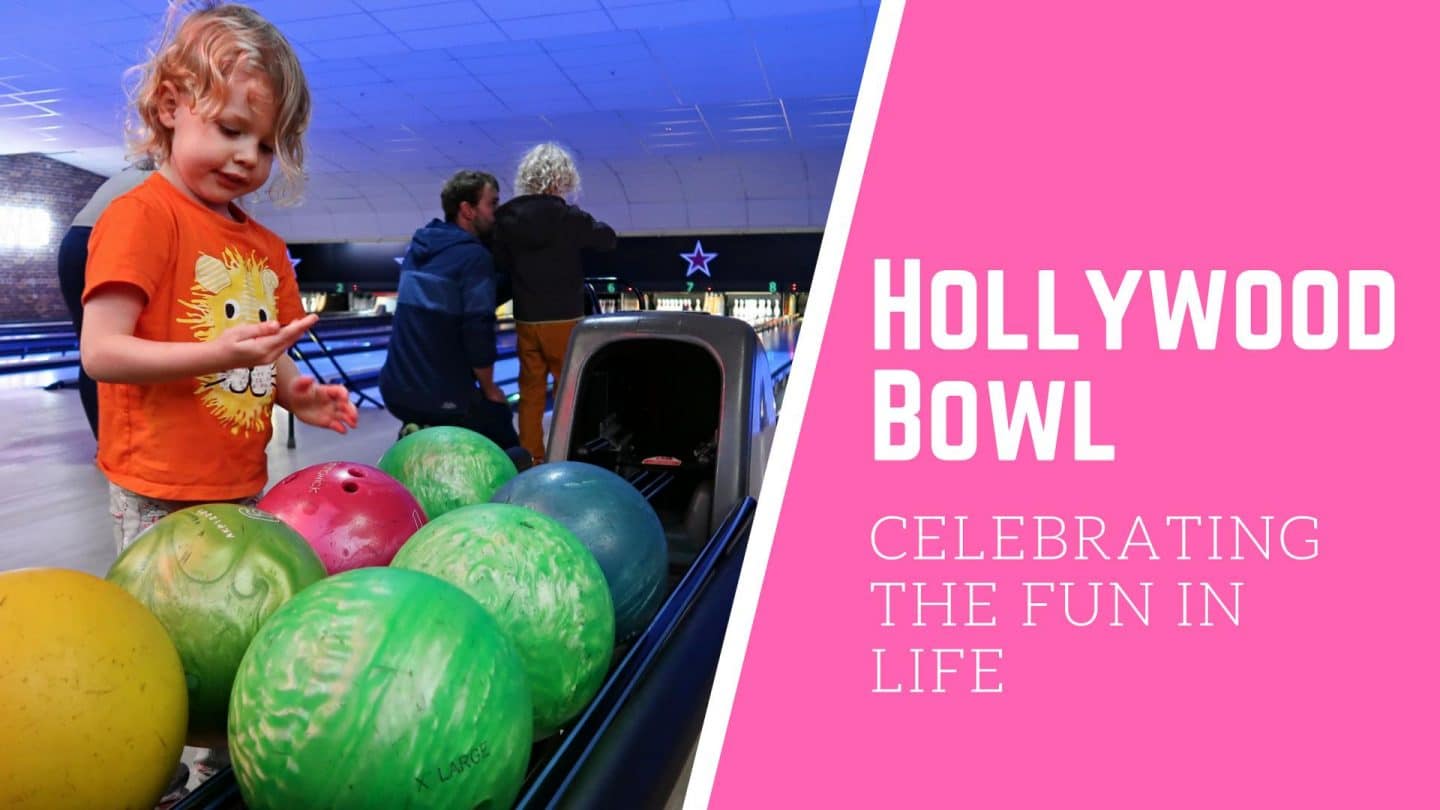 Do you know that until last weekend we had never taken our kids bowling and the last time I had been was over 10 years ago! I didn't realise it had been so long!!  We were excited to be going to Hollywood Bowl for our first bowling family night out.
We went over to Hollywood Bowl at Coatbridge, which is conveniently located by the A8.  I do actually remember visiting this exact bowling venue when I was in high school and it's just as popular now as it was then.
One of the great things you can do now is upgrade to the VIP lanes from only £1 extra per game per person.  With the VIP option you get the specially themed lanes, luxury roped off area, lounge seating, superstar styled pins and lane hosts to bring you food and drinks.
I didn't think my two would know what to do when we got to the bowling lane, but apparently there was a bowling episode on Shimmer and Shine, so they told me they were 'experts'.
Our lane host helped us to fill in our names on the computer and choose whether to have the bumpers up or not.  I didn't realise that the bumpers were now automatic, so whenever it was the kids turn they came up and for our turns they went back down, like magic!  Clearly I am getting old! Ha ha!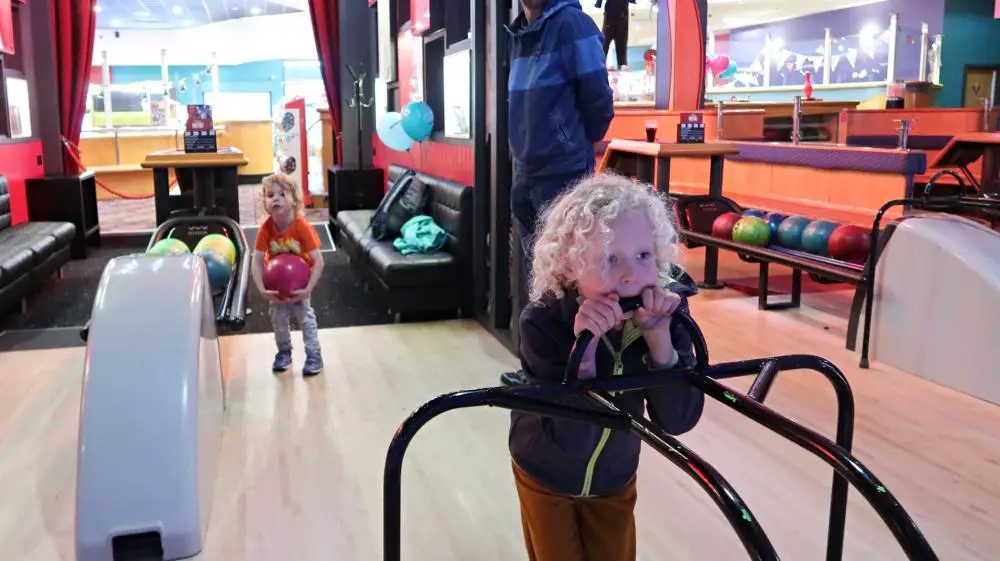 I loved how colourful the skittles were for the VIP lanes, makes it a little easier for aiming!  The kids used the ramp for most of their turns, although our eldest attempted a few goes on his own too.  They were surprisingly good and with bumpers they had similar scores to us, so they weren't upset about not winning or knocking over as many skittles.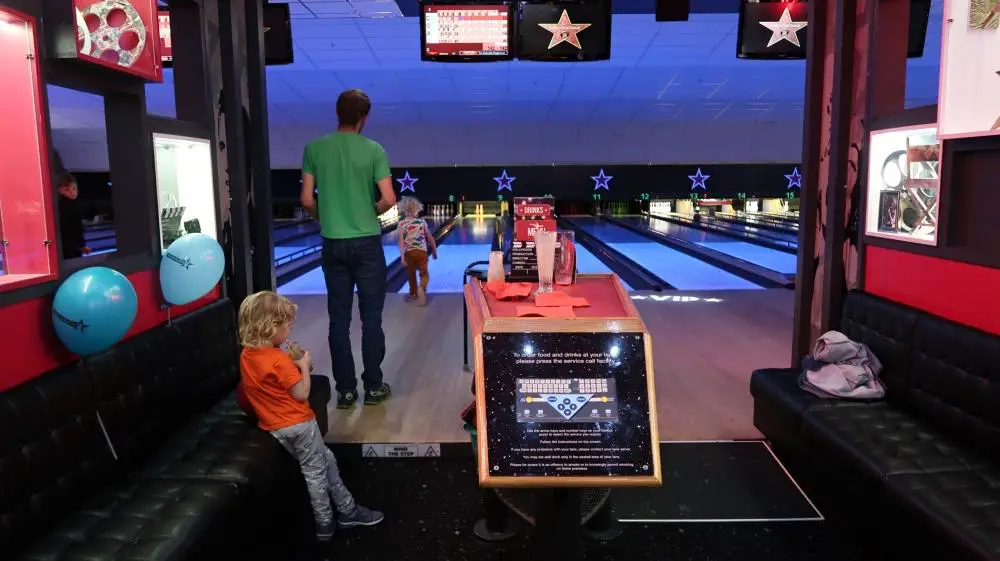 Our lovely host took our drinks orders and brought over milkshakes for the kids and I and a beer for my husband.  The kids thought it was great to sit in the comfy seats with their 'shakes and I loved getting to be a child again with my milkshake too.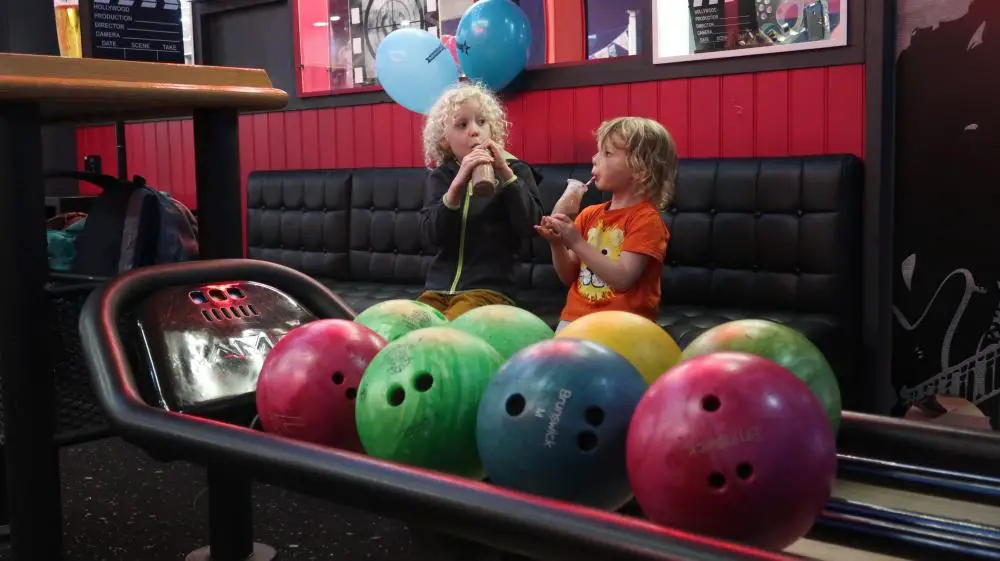 We had two games to play and annoyingly my husband won both.  I started well in both games and then 'forgot' how to bowl and kept doing badly at the end!  I still managed to get a strike and knock over the pins most times though.  The kids were great and cheered for us as we each bowled.  Littlest was rather attached to the ball he was bowling with and would sit on the seats waiting for his turn, hugging his bowling ball!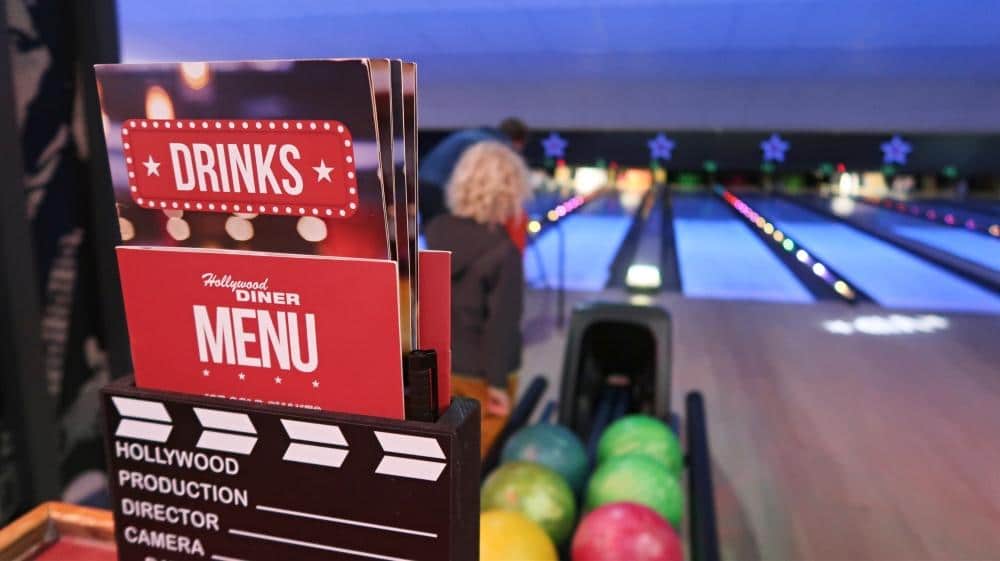 After our games we were given stickers for the winners and those who got a strike, plus balloons for the kids.  Balloons with sticks of course, which may have turned into weapons later on…
The Diner has a few booths available, so you can sit and eat your dinner there. There is a handy colouring station with different pictures and puzzles for kids to do whilst waiting.  Our eldest chose to draw a picture of bowling on the back too, he's not normally a drawing person, so it was nice to see him attempting something different.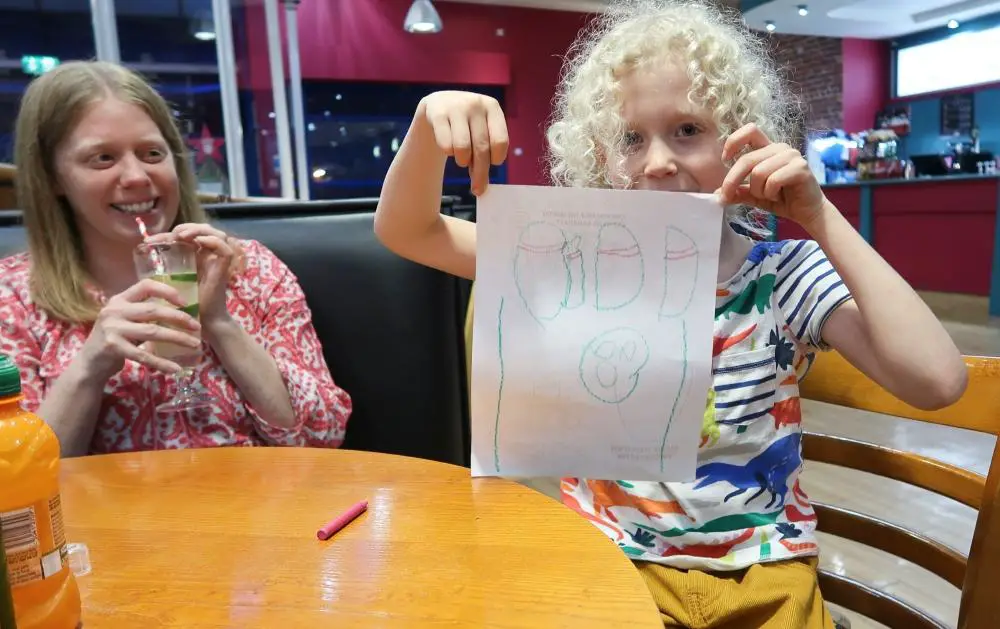 We chose burgers each and there is a good choice of kids meals available too.  Dessert was ice cream for everyone but me, chocolate cake (cold!) is always my fave.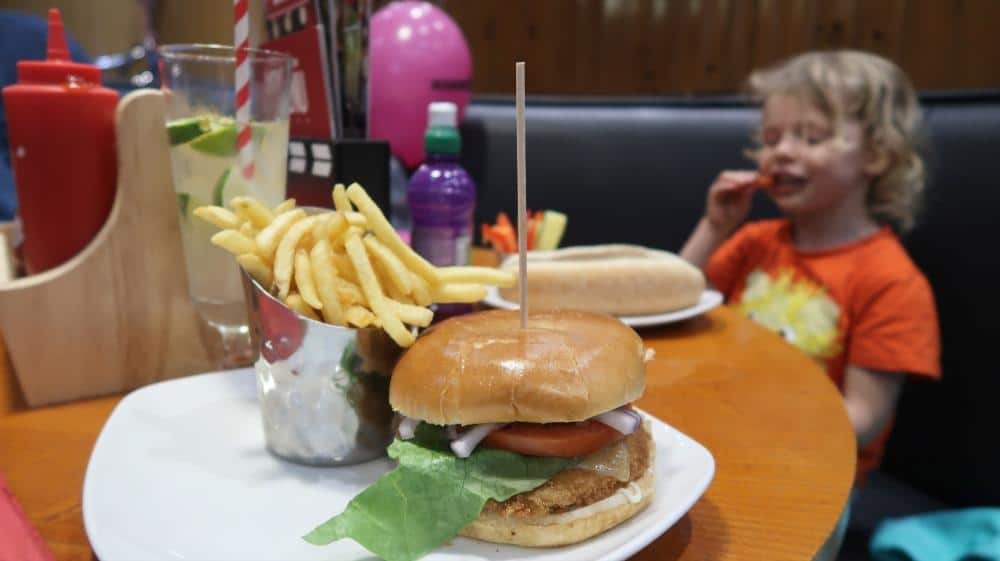 Beside the bowling lanes and Diner is the arcade area and the kids went wild trying out all different arcade games.  I was amazed to watch the tickets flying out of machines when they were playing!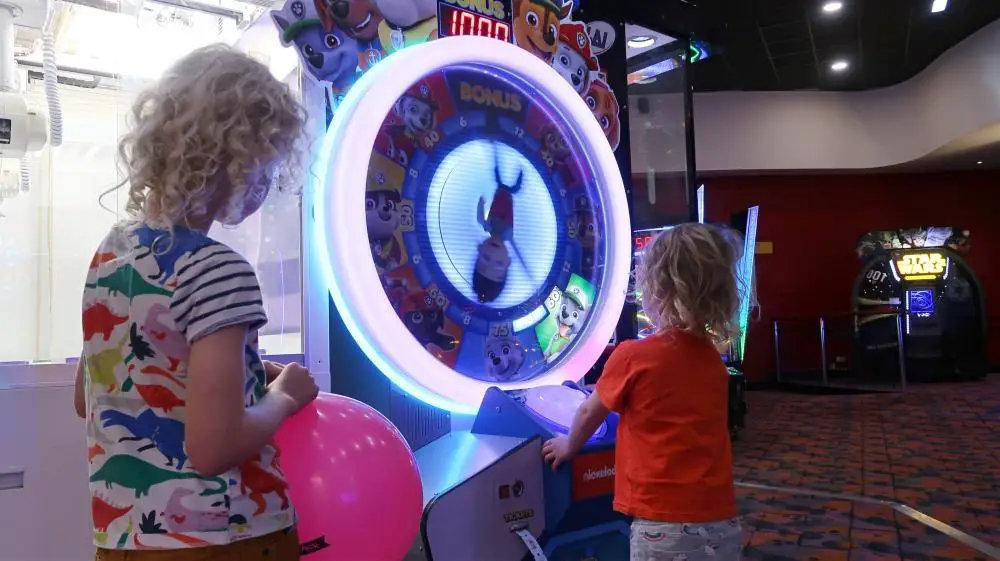 Some games give you tickets, which you can then feed into a machine at the end to get a slip with the number of tickets you won.  The slip is then exchanged for prizes, our two chose a rainbow slinky each from their joint winnings.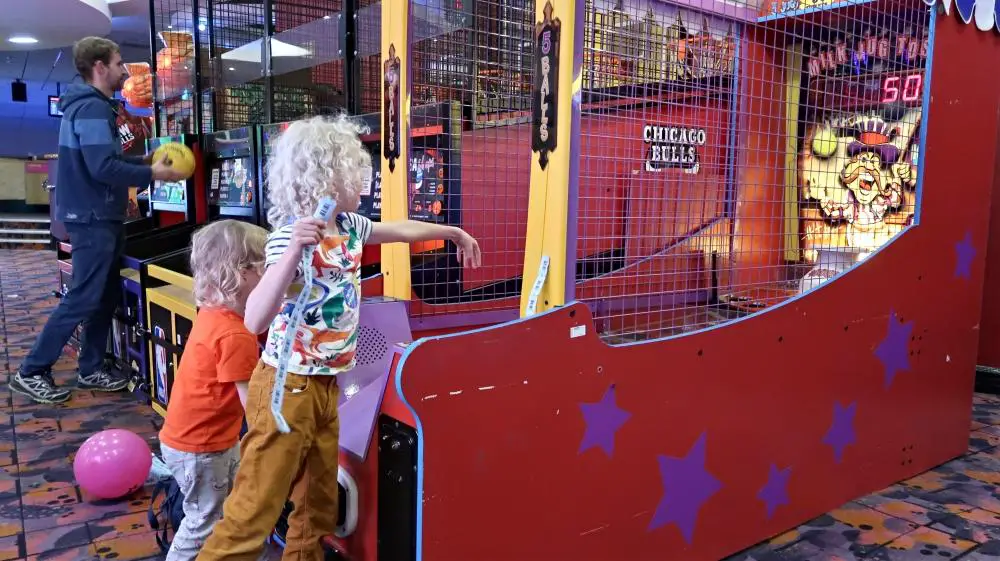 We also tried out some arcade games that are just for fun, including driving games and a rollercoaster ride.  I had a go on the motorbike one too, although I did need to be shown how to make it work, our 7 year old didn't!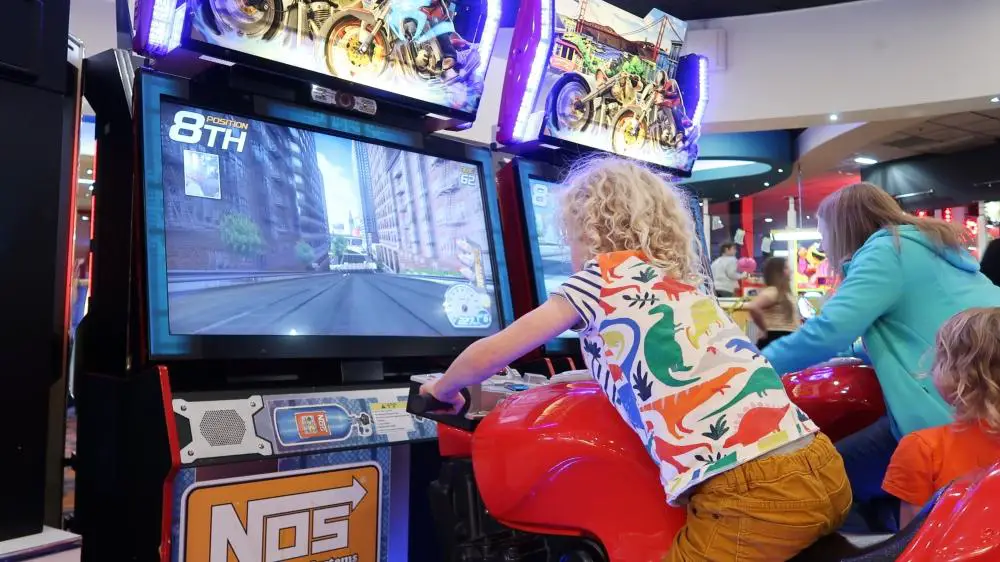 It was getting late after all that fun, so after a few arcade games we decided to head back home.  We all agreed it had been a fantastic evening and we will definitely be visiting Hollywood Bowl again!
* This is a collaborative post with Hollywood Bowl, however all opinions are my own.