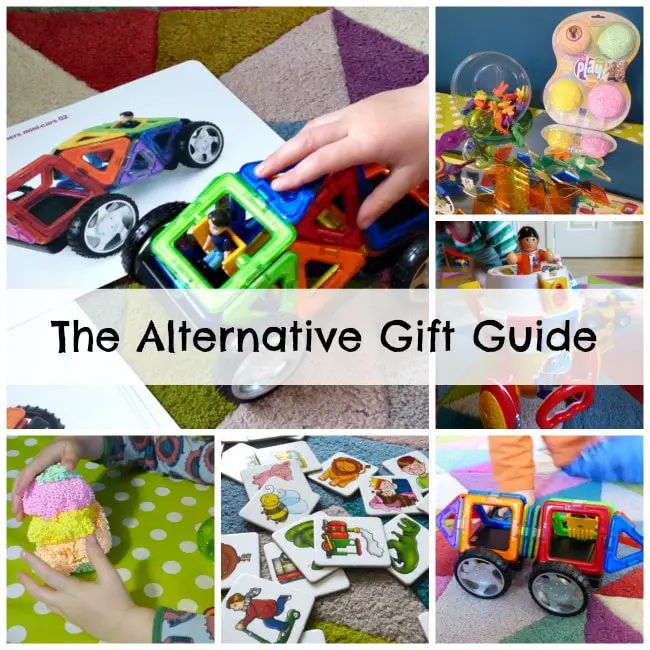 I don't know about you, but as a parent of two young boys, we have more than enough noisy, battery powered toys.  This year we're looking at giving alternative gifts, some that are educational and others that are fun, but do not require batteries!  The gifts below are best for 3-6 years old, although some can be enjoyed outside that range.
1. Magformers.

The Magformers Wow set is fantastic, there are 16 pieces, two are pairs of wheels and the rest are magnetic shapes that can click together to form different shapes and vehicles.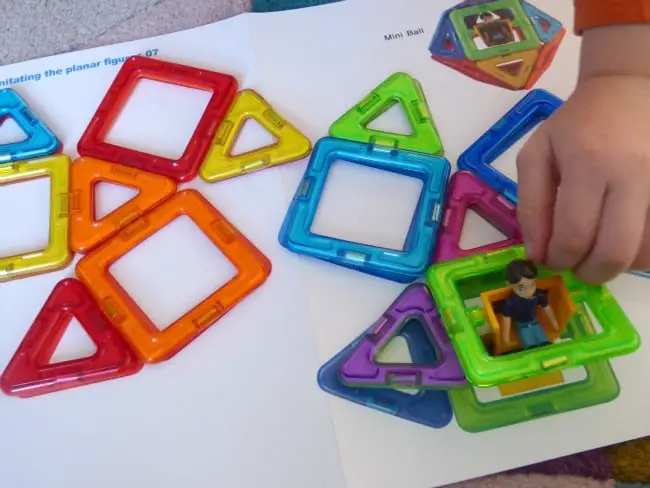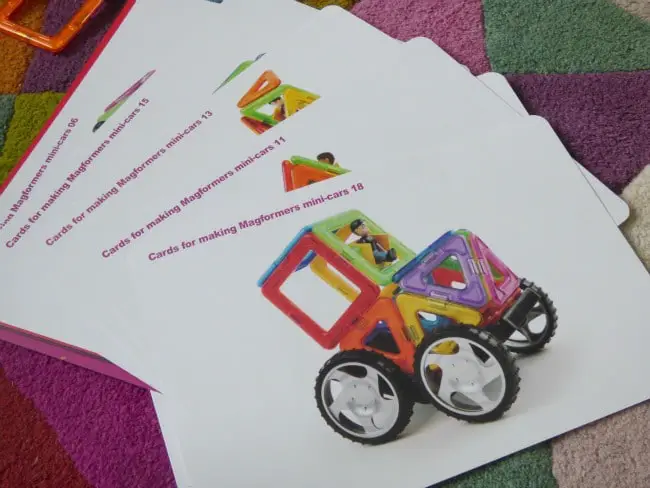 There are 22 double sided cards showing 19 different cars you can build and a further 11 3D shapes and some simple picture layouts too.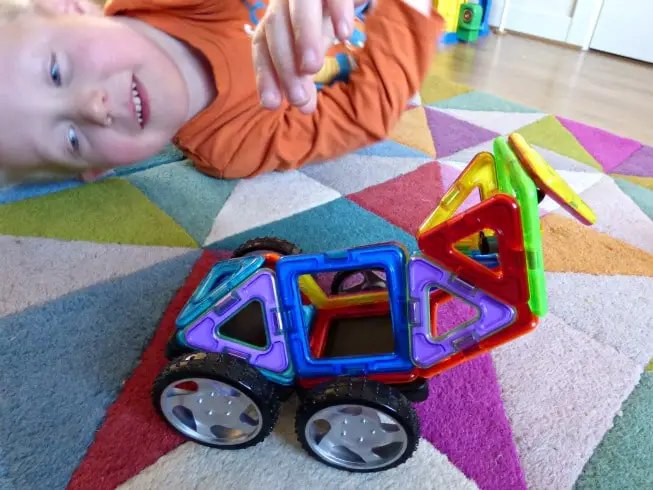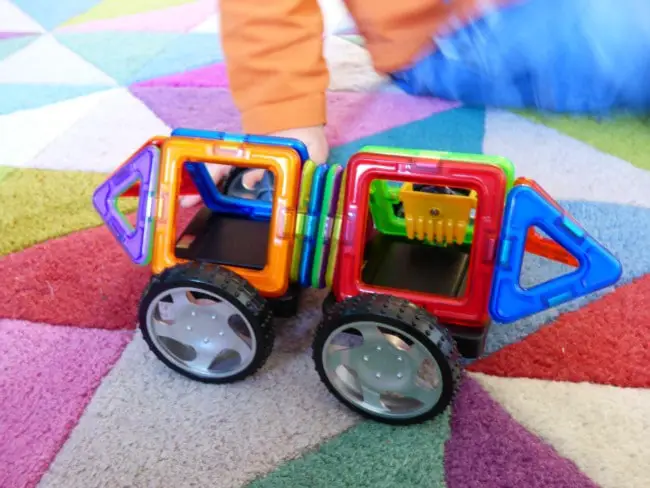 O loves this and especially enjoyed making the different vehicles.  He needed some help making them as it's a little tricky to hold pieces while attaching another.  But he can easily do the plan layouts to make shapes by himself.  This is definitely going to be a favourite activity for quite a while and of course you can buy other sets to add on to this and create even more structures.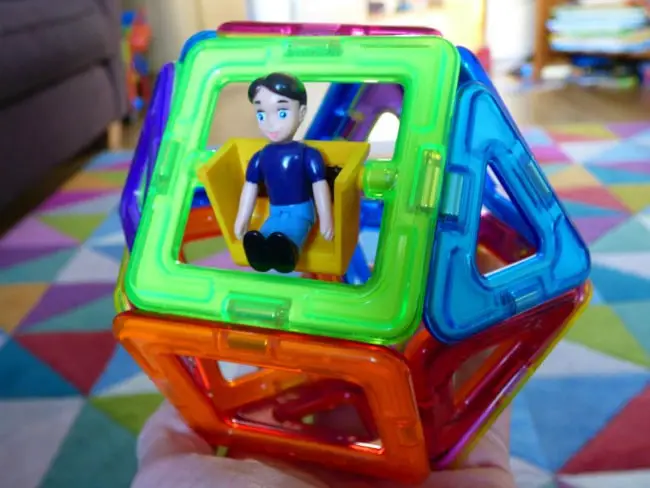 The perfect gift for children who love building and using engineering skills.
2. Orchard Toys Games.

Orchard Toys are well known for their games and jigsaws and they make the perfect gift.  Children love to spend time with their family and what better way to have some family fun when it's cold and wet outside than having a family game afternoon.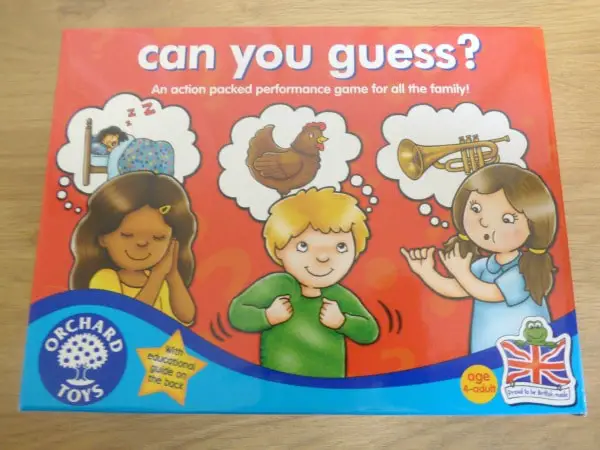 Orchard Toys 'Can You Guess?' game is perfect for kids 4 and up.  You each have to take turns picking a card and acting or sounding out the picture, whilst everyone else guesses what you're doing.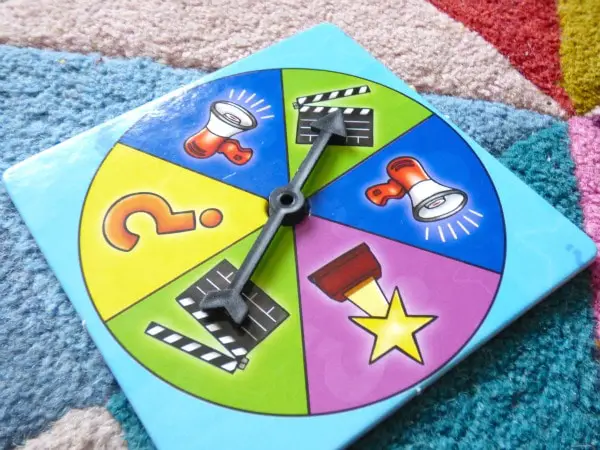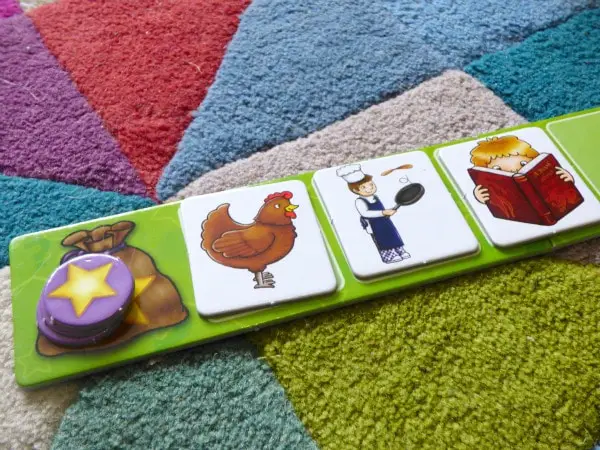 As there are no words on the cards even the youngest family members can join in. Read more about it here.
3. WOW Toys

WOW Toys make robust plastic toys that don't require batteries, but instead have other fun features.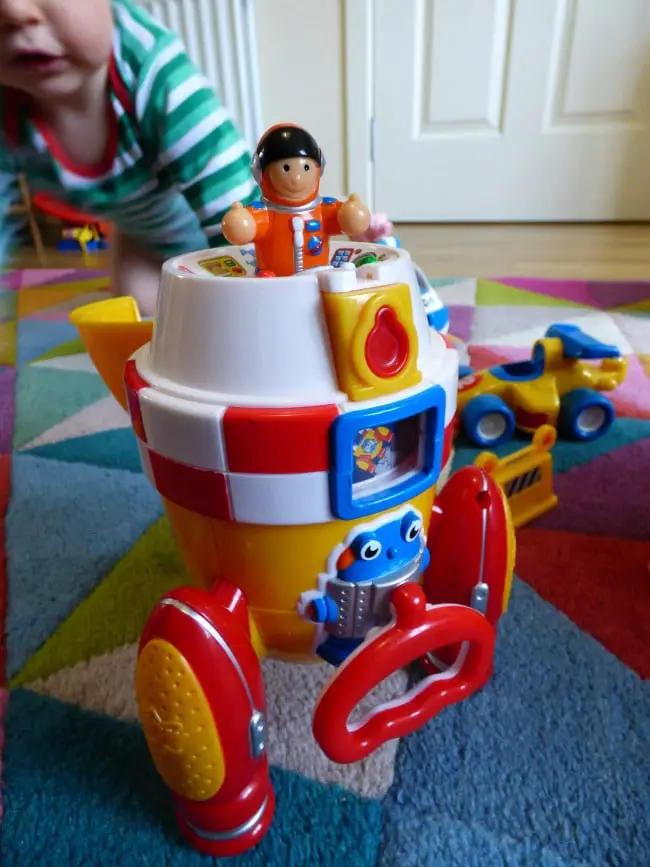 Ronnie Rocket has a cord to pull to start a countdown clock on the front of the rocket as it vibrates ready for lift-off. The top of the rocket opens up to allow the astronaut to get into his rocket.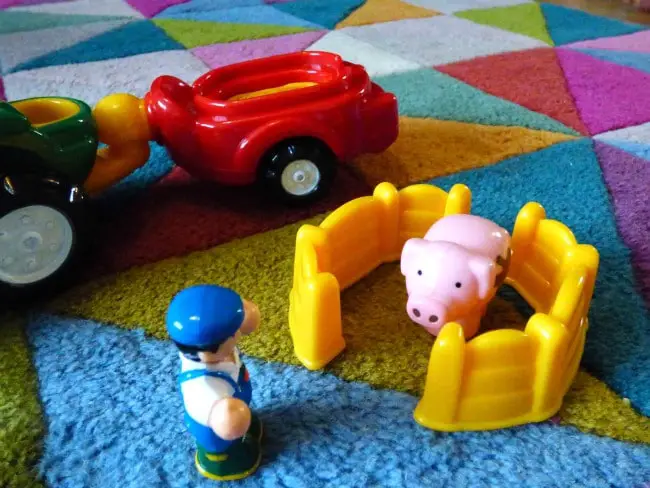 Bumpety Bump Bernie the tractor has a trailer that attaches with a magnet, where a pig and two fences fit.  The farmer drives the tractor and the sheep sits on the back as the tractor wobbles from side-to-side.  Perfect for a budding farmer.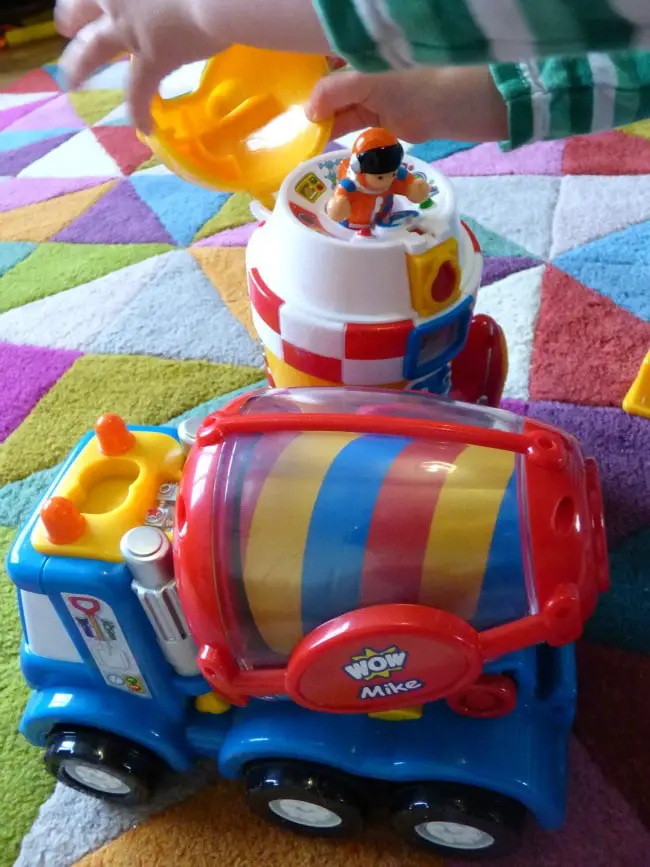 Mix 'n Fix Mike was a hit with both boys as it races along with the drum spinning round.  It comes with his own driver to guide him and a detachable barrier to warn the other vehicles he's busy.  Another great little toy for little fingers.
These are all tough little toys for 0-5 that require no batteries, but are hours of fun. I love that they are bright colours and even the figures are easy to pop in and out of their spaces. The figures and animals are all interchangeable and so the pig can ride on top of the police car that we already own and the farmer can pilot the rocket. We have had a few WOW toys as gifts over the years and despite rough play, not one has broken or stopped racing along the ground as they are made to do. Perfect toys for your little ones imagination to take hold.
4. Imagido Science and Sensory Basket

If your little one likes to experiment and question the world then why not create a science or sensory box for them?
My boys love sensory play and basic science, so I've created this neat little basket with several different items from Imagido, an excellent online shop for educational toys and resources.
Imagido has a fabulous selection of sensory resources such as this Playfoam which both boys enjoyed moulding into shapes and using with the handy scoopers, which are also great for water tables, sand and water beads.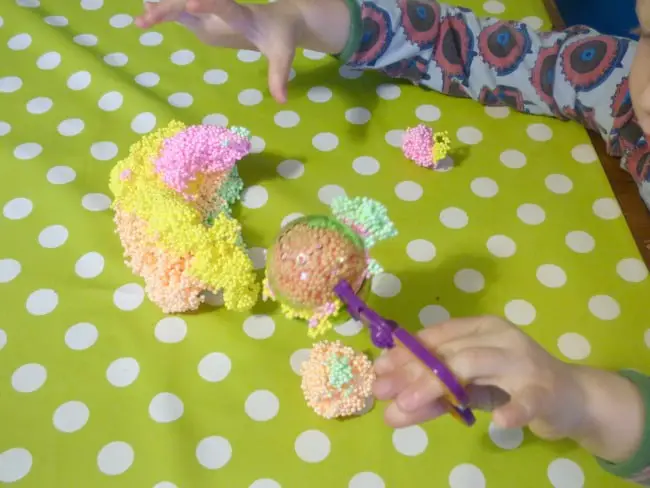 We have used metallic chips and translucent shapes with a DIY light box (LED strings of light in a clear box) to learn more about colours.  The chips are also excellent alongside a string magnet to watch the magnetic force at work.
Imagido also stocks a range of Goki toys including this frog lifecycle jigsaw.
 There are 4 jigsaws in one (one on top of the other), starting with eggs, moving to tadpoles, froglets and finally a frog itself.  A great challenge with some basic animal biology as well.
5.  Books.

Books are one of things my two boys are always wanting more of.  They both love to read several books a day, both fiction and non-fiction.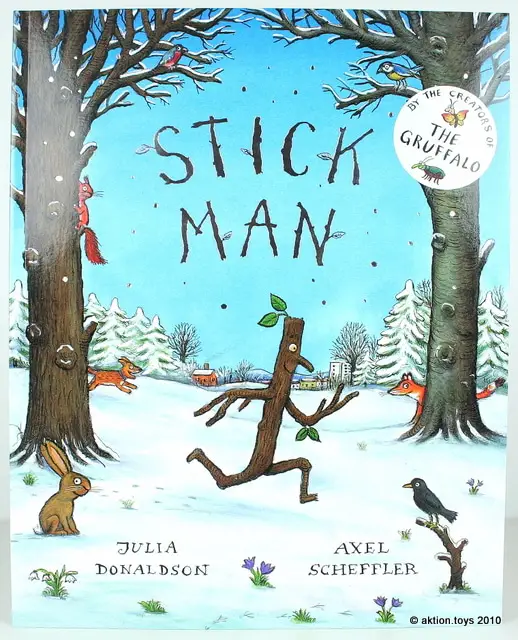 Our current favourites are Stick Man by Julia Donaldson, often brought to me to read by my 1 year old.  I know most people will already know the story, so I won't go into detail here, but if you haven't got this book then I highly recommend buying it or borrowing it from the library, it's a lovely read.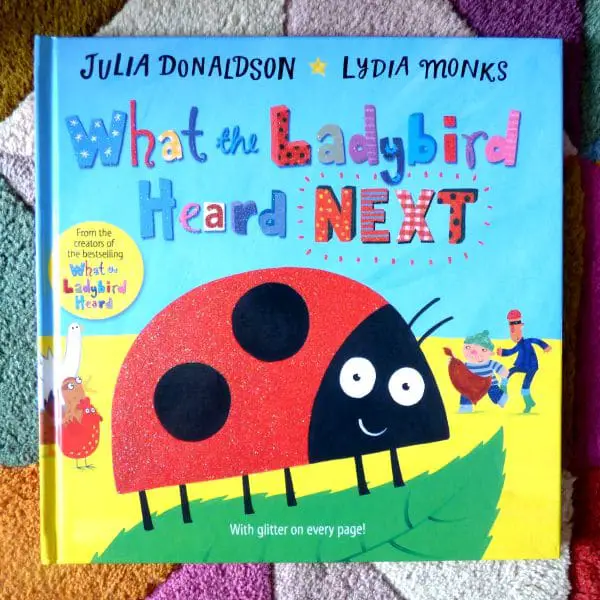 Another favourite is What The Ladybird Heard Next, another Julia Donaldson book, the sequel to What the Ladybird Heard.  An excellent rhyming story with lovely farmyard pictures.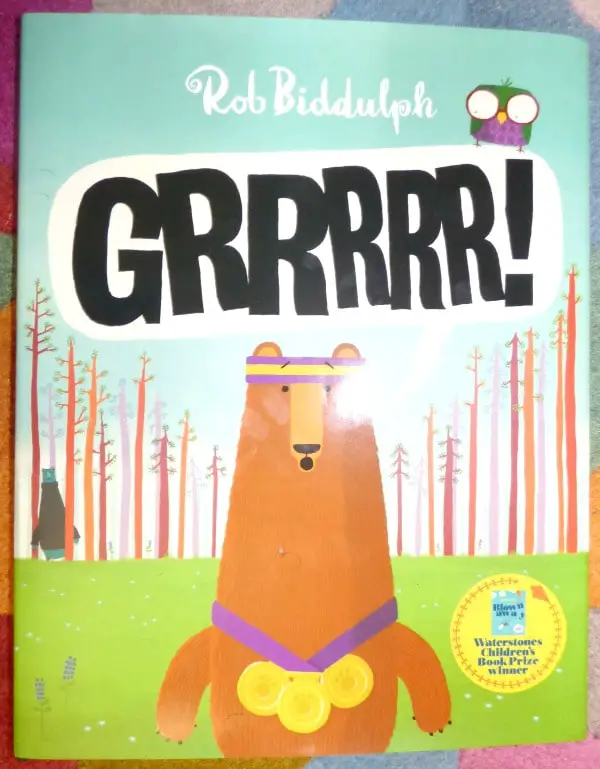 Grrrrr! by Rob Biddulph is also a fun book about two lonely bears who eventually find friendship.  Read more about it here.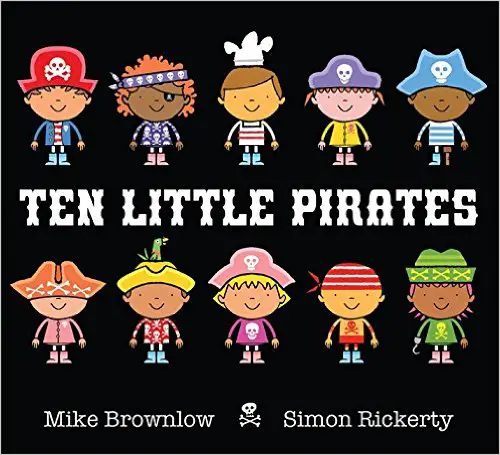 Ten little pirates by Mike Brownlow and Simon Rickerty is enjoyed by both boys.  O loves to count with them and A loves to say Arrr in all the right places!
Whichever gifts you choose to give this year I would recommend at least one non-battery powered gift for your young children.  There are some really fantastic gifts out there for little kids!
If you enjoyed this gift guide then please enter my competition via Rafflecopter to win both a Magformers Wow set and Ernie Fire Engine from WOW toys.
Disclaimer: I received some of these items for the purpose of this gift guide, however all opinions are my own.