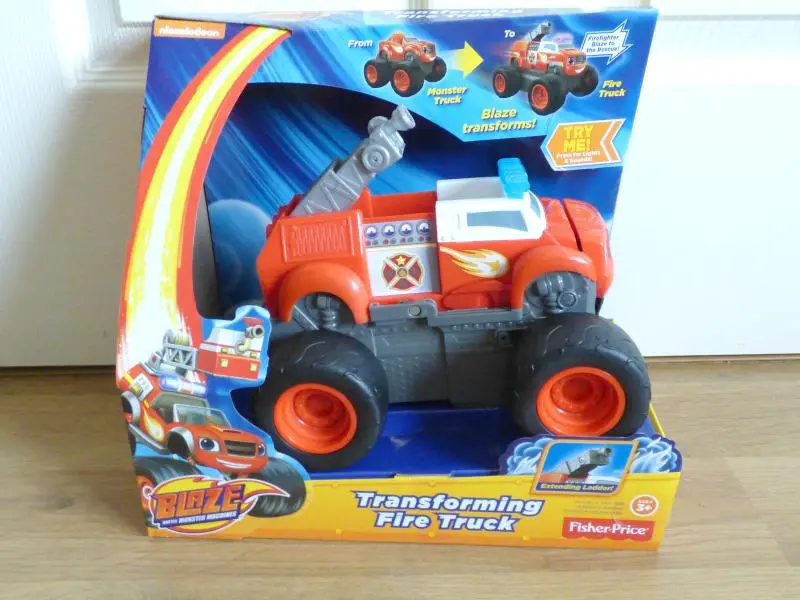 If littlest gets a chance to watch television then the only thing he asks to watch is Blaze and the Monster Machines.  He loves acting out all the different scenes with any toy vehicle and takes the little people in and out of his toys to pretend they are AJ and Gaby.  So it was no surprise that he was excited to receive the Transforming Fire Truck Blaze to review.
This Fisher Price toy is large and sturdy, perfect for toddler hands to manipulate and enjoy.  The truck has several of Blaze's key phrases, which change depending whether he is in normal Blaze mode or in fire truck mode.
To turn it around from Blaze into the fire truck, you simply need to push down on the back of the truck and it flips over, sirens flashing and making noise at the same time.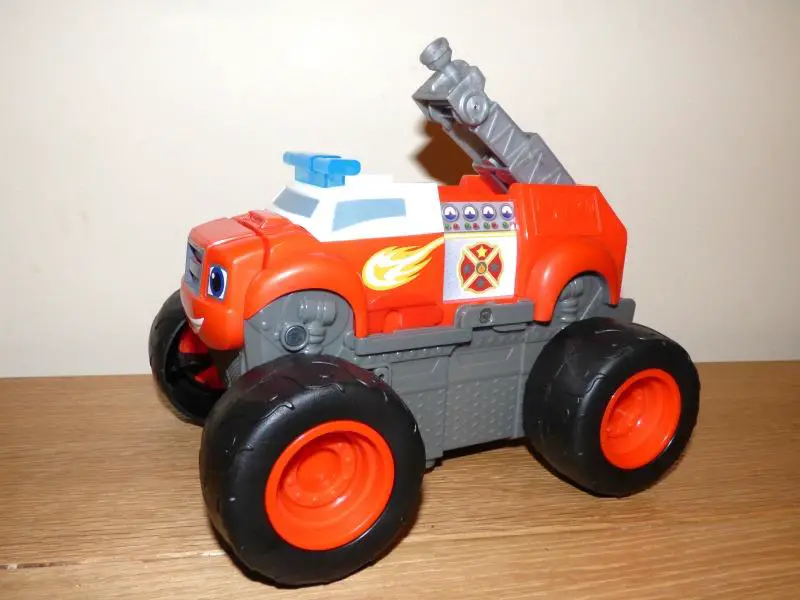 The ladder stretches out and you can point the water canon to aim the it at the fire, Mr A loves to pretend to soak us with the water canon.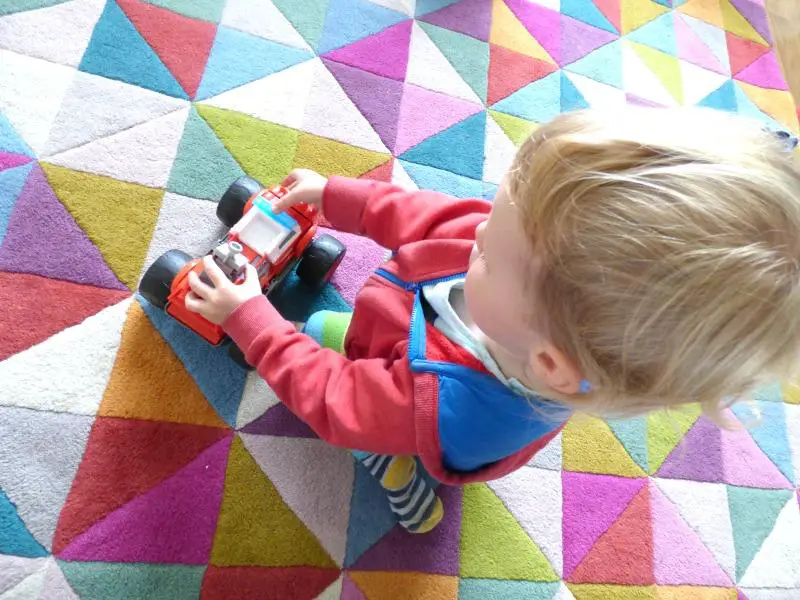 This has been a favourite toy of both boys since it arrived, our five year old loves changing it around and is fascinated at how it is shorter in normal Blaze mode compared to the fire truck Blaze.
Do your kids like Blaze?
J x
* I received this toy for the purpose of this post, however all opinions are my own.