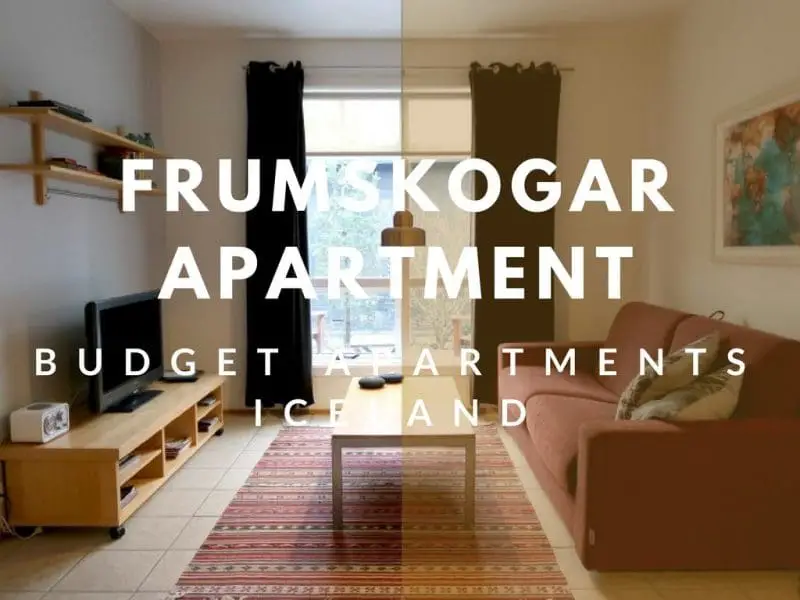 Finding accommodation in Iceland is not difficult, but finding good quality affordable accommodation is not.  We were lucky to find this brilliant little apartment in the town of Hveragerdi, the perfect location for visiting the South Western corner of Iceland.  Aside being a great apartment in a fantastic location, it is also a fantastic price compared to others in the area.
Hveragerdi
Arriving in Hveragerdi from Reykjavik, it only took around an hours drive.  We were lucky to enough to travel through the area after it had snowed, which makes it even more stunning than usual.  The volcanic rock and steam emanating from the many springs make it rather spectacular to drive through.  Then just as the Sat Nav tells you that you are approaching Hveragerdi you realise that you are on top of a large hill, overlooking the town.  What at first looks like smoke from fires is actually steam from the springs and vents dotted around the town.  It certainly looks rather mystical and intriguing.
Whilst staying in Hveragerdi we visited the local geothermal heated swimming pool and hot pots as well as hiking to see the local hot springs.  The hot springs are particularly easy to spot in the snow, where the heat melts the snow in little circles around their bubbling holes and steam billowing into the sky.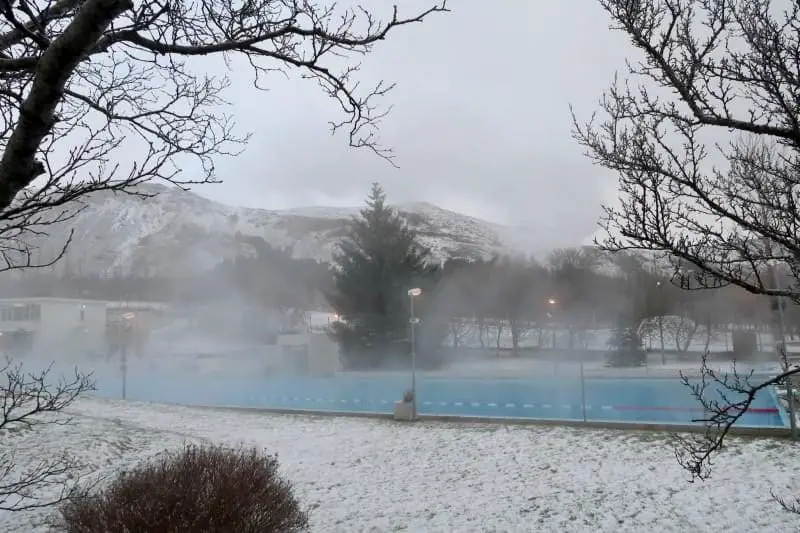 Even some of the streams in the area are warm to touch, heated from the ground.  This was all fascinating to our children and us!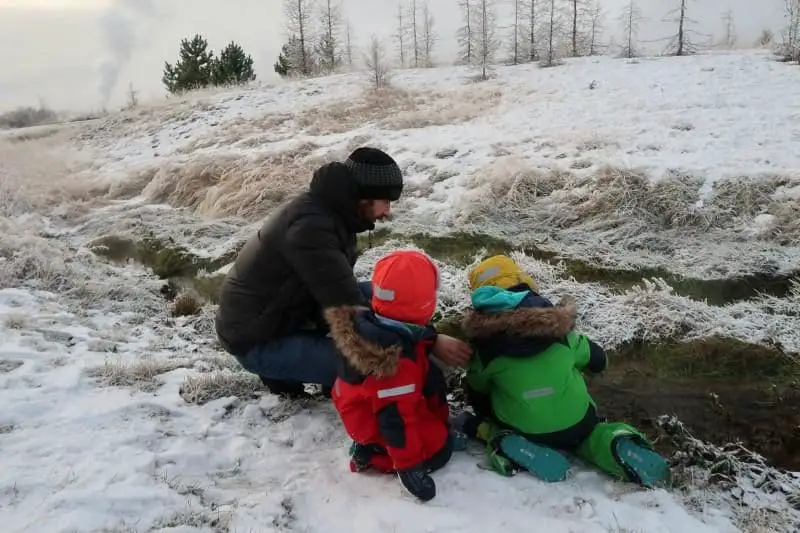 If you have the time to walk further up the river you can even find an area of the river that is warm enough to bathe in.  Which certainly seems strange to us, but when you are in Iceland it's perfectly normal!
Frumskogar Apartments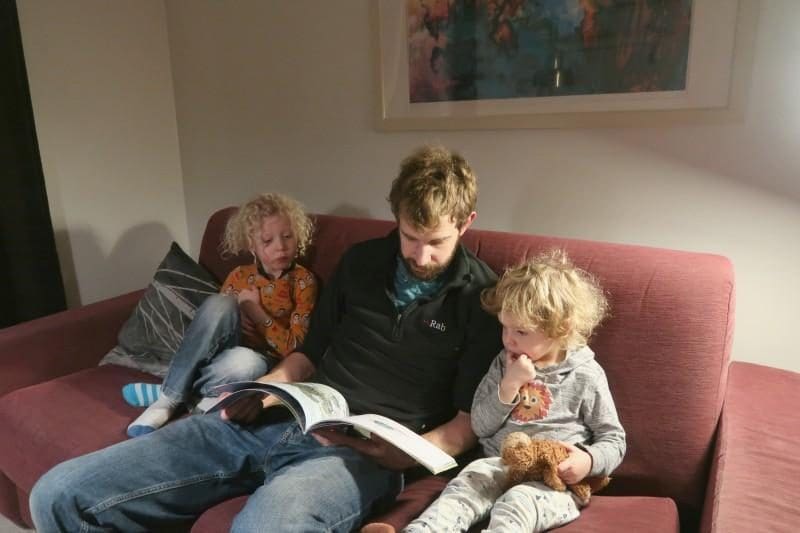 The apartments at Frumskogar are small but well maintained.  Walking in through the hallway, with the toilet and shower room ahead.  The open plan kitchen, dining and living room is spacious enough for family dinners and to relax after a long day visiting the natural wonders of Iceland.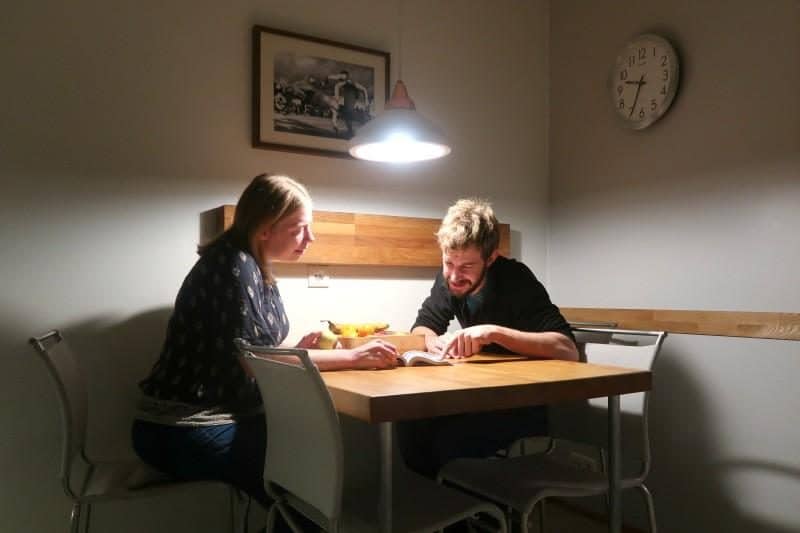 There is only one bedroom, although with 3 single beds and a double sofa bed we had plenty room for us all to sleep.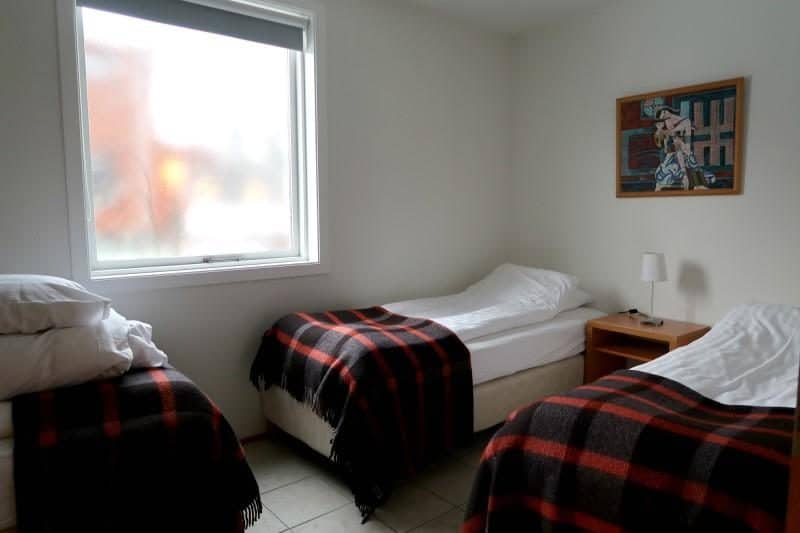 The apartment is tastefully decorated and had plenty of cutlery and crockery for our family.  Unfortunately we broke one of the glasses when the children were drinking from them, so perhaps bring some plastic cups if you have clumsy children (or adults!).  The oven worked perfectly and we cooked some simple meals in the kitchen, which worked out a lot cheaper than eating out every night.  Although we did order a takeaway one evening when we got home late!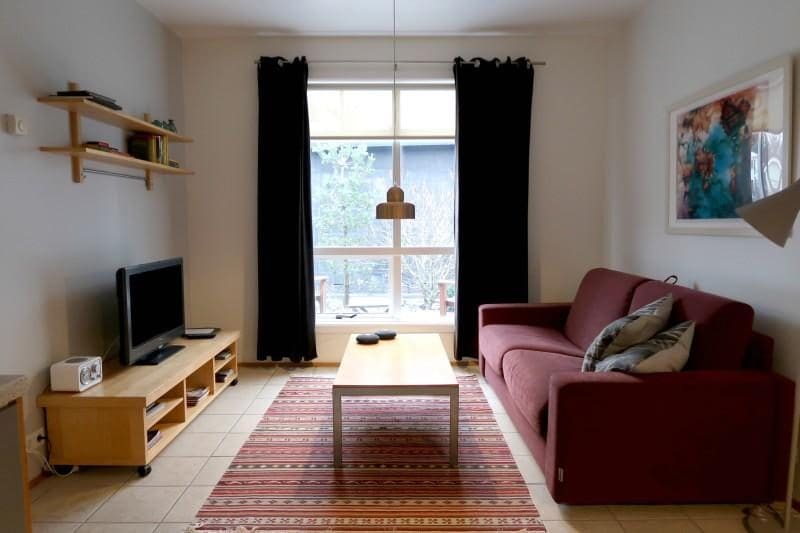 We were provided with a map of the town and there is a whole folder of interesting places to visit in the local area.  I love that maps were provided but it was suggested to take photos of the maps and information on your phone rather than wasting paper by taking them with you!
Beside the apartments is a hot tub and steam room, which we sadly didn't get a chance to use as we were just too busy!  According to other guest reviews of the apartments the hot tub is brilliant and great for down time.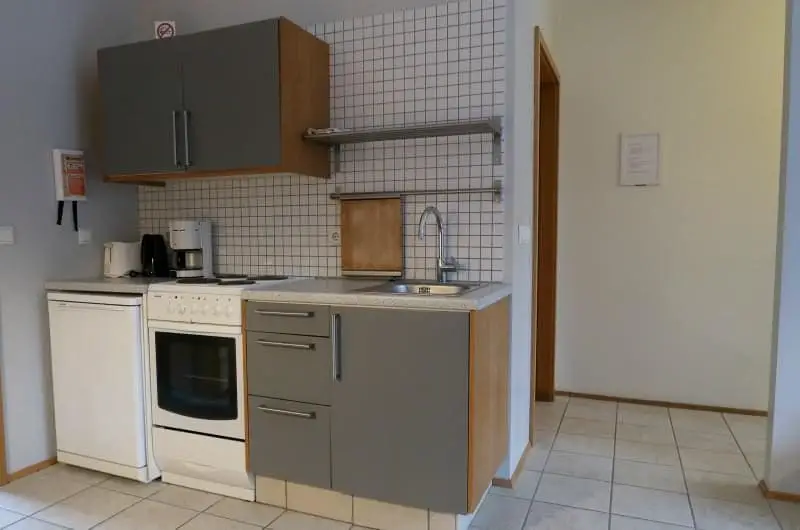 Our boys can be fussy with their breakfast so we ate breakfast in the apartment, however you can order breakfast in the main building each day if you wish.  The breakfast also includes steam cooked rye bread, which is cooked fro 12 hours in geothermal steam!
For a video tour of the Frumskogar apartment check out our video below.

Pin For Later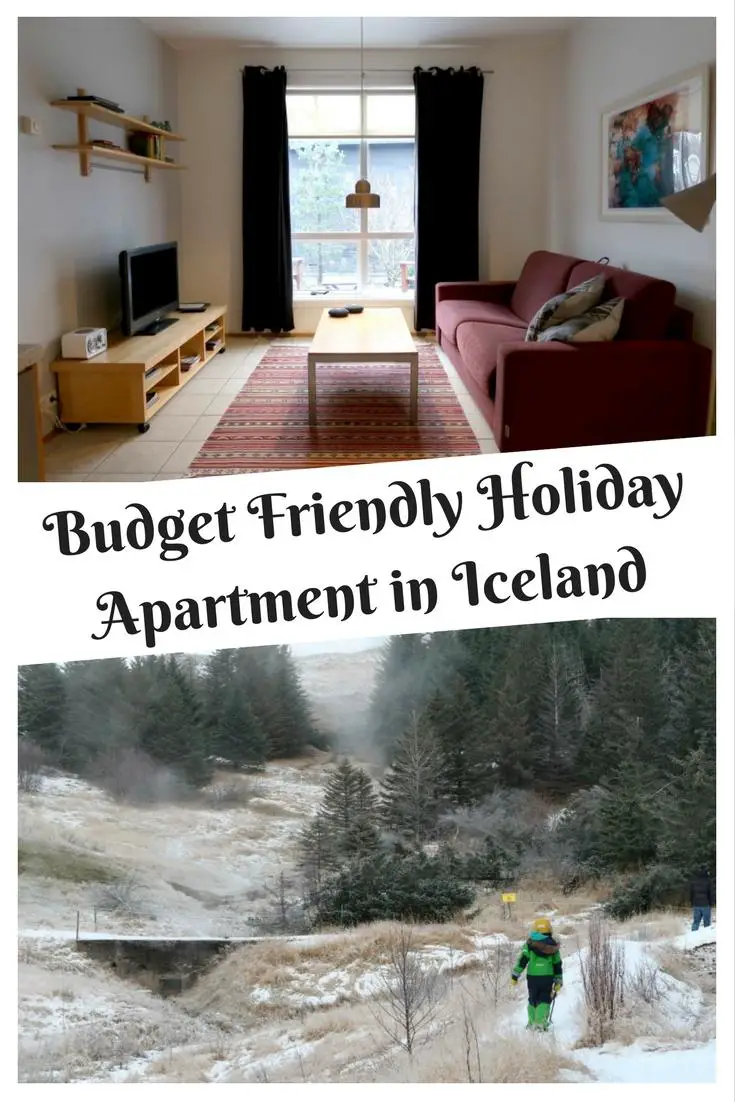 * We received accommodation free of charge for the purpose of this post, however all opinions are my own.